A look back on the Financer year 2019
8 February, 2023
9 min read
9936 reads
Our Commitment to Transparency
Summary of 2019
2019 had been an exceptional year for Financer.com. We have experienced an impressive growth rate and set new records in terms of total traffic, clicks, conversions and brand engagement.
Instead of focusing on adding new operational markets as we did in previous years, this year we focused on optimizing our services and performance in our current markets.
The results of this endeavour were more than impressive, as we surpassed the 1 million monthly visitor benchmark and continue our upward trend. What follows below are our proud achievements for the year 2019.
1,000,000 Monthly Visitors
Since the beginning of 2019, most of our operational markets have shown monthly growth rates that have consistently ranged between 3% to 35%. Those trends continued, and by November 2019 we broke the milestone of 1 million unique monthly visitors.
More than a million users visited our site also in December 2019, and based on our analysis, the same trend will continue in 2020.
181% Increase in Yearly Traffic
Throughout 2019, the website had accumulated approximately  10,4 million unique visits, which is a 181% increase from last year.
All operational markets have seen an increase of at least 50% in total traffic as compared to 2018, continuing the trend that we experienced through previous years.
With that exceptional and consistent growth rate, we have established our position as a top-performer among  Fintech startups.
26 Operational Markets
Currently, we run our services in 26 countries, namely Sweden, Finland, Poland, Denmark, Estonia, Czechia, Spain, Germany, France, Lithuania, USA, Brazil, Mexico, Georgia, Netherlands, Norway, Bulgaria, Hungary, Ukraine, Italy, Romania, Latvia, Slovakia, Russia, Indonesia, and Kazakhstan.
All markets feature their own local lenders and have local language news, service and support.
195,000+ Finance Keywords
For one more year, financer.com ranks among the top financial product comparison sites for all major search engines. Our content occupies more than 195,000+ niche related keywords on Bing, Yahoo, and Google properties for all of our operational markets.
The cornerstone for this success had been our highly customized service, featuring local banks and lenders, local user reviews and local language content which all give an unparalleled user experience.
200%+ Rise in High Intent Keywords
Our rapid increase in traffic had been both quantitative and qualitative: We have approximately tripled our presence on search engine ranking page's results for the most competitive finance keywords across all markets.
High intent keywords are usually the most expensive in terms of cost per click for paid advertising campaigns. Financer is bringing this valuable traffic to our partners for free.
Keywords with very high purchase/action intent such as "get personal loans", "fast loans", "find auto loans",  "low-interest loans" are regularly showing our own articles and comparison tools among the top 10 results for both short and long-tail variations.
1.8 Million Offer Clicks 
Due to drastic improvements in our content, user interface, comparison tools, and website loading speed, the average loan offer click-through rates per unique visitor has increased from 15 to 17%.
Such performance improvements, along with traffic improvements resulted in a total of 1,827,000 unique offer clicks, which let our users connect with affiliated and non-affiliated companies.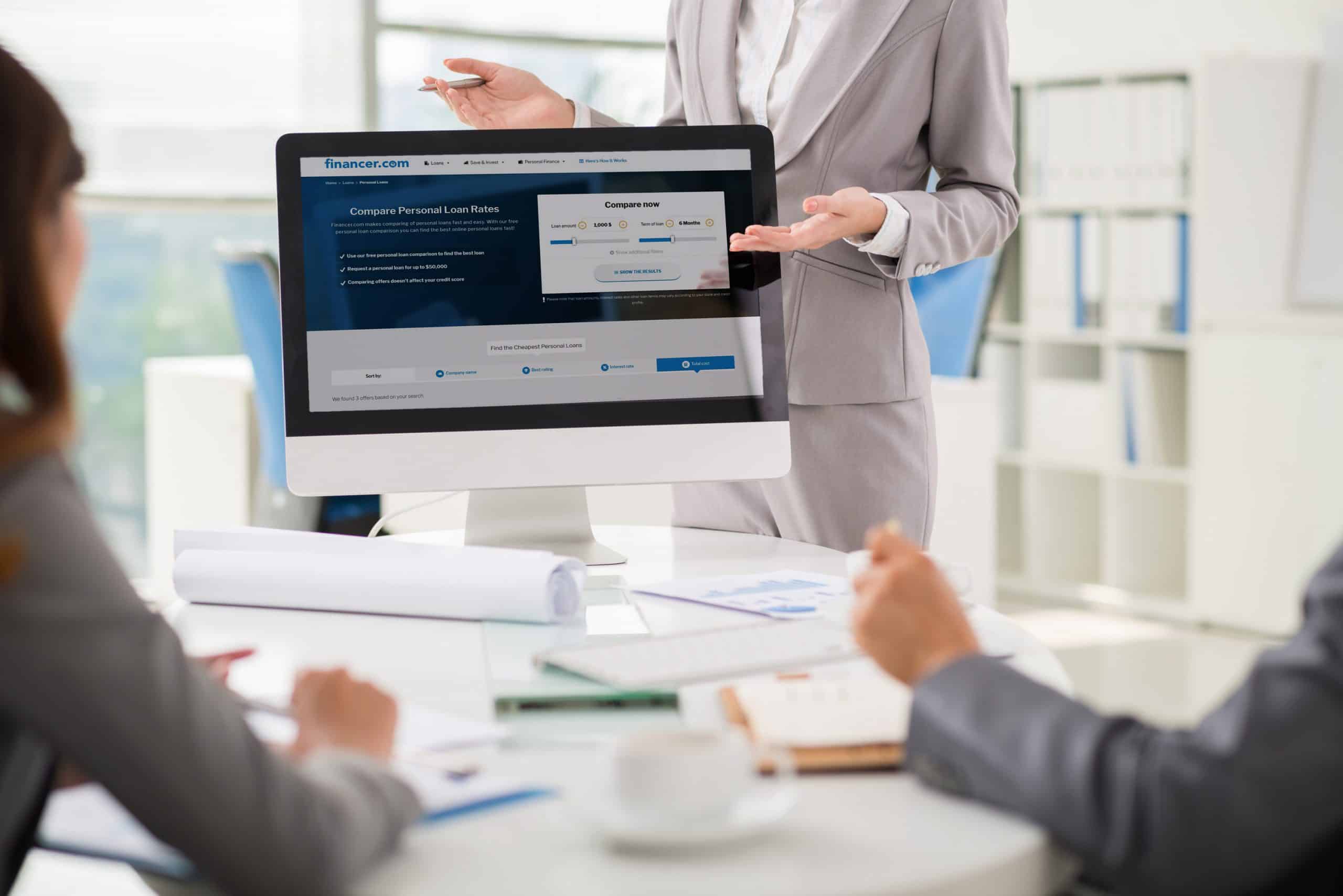 2154+ Financial Partners
The user-centric approach that we follow helps us reach and partner with major international and local banks, lenders and other financial institutions. Applying this high degree of speciality lead us to have enlisted more than 2154 lenders, banks & other companies which a significant increase from 2019.
Conversion rates as reported by our partners have seen a drastic improvement from 2018. This is directly attributed to a higher quality of leads/traffic as evident in our most recent estimations.
On average, each partner receives  848 high purchase intent leads from our website per year, which is double than last year's estimated figure.
$183M+ in Generated Loans
Most of our partnerships had been prominently profitable as our partners are estimated to have issued loans of an approximate value of $183,613,500
This exceptional performance in such high purchase intent keywords is further reflected in the conversion rates and their resulting loans amounts that are often above the industry average.
If current growth rates keep steady we expect that by the end of 2020, a total in excess of $300,000,000 in loans will be issued as a direct result from our referrals.
158,000 Brand Followers
All of our social media channels have grown exponentially in 2019. Collectively, our brand has more than 158,000 followers, across Facebook, Instagram, Twitter, YouTube & LinkedIn.
In 2020 we are preparing a more ambitious social media expansion strategy, on which we will be available across more social media platforms, with regular localized content.
We also plan to run regular contests for our engaged subscribers, as well as periodic polls, customer satisfaction surveys, reward programs and more.
Company Administrative News
Business name
The company is now operating as Financer.com Limited, while maintaining its headquarters at Palazzo Ca' Brugnera, Valley Road, Birkirkara, Malta.
New Offices
Financer.com has established new offices in Paphos, Cyprus.  the offices are in full operation since January 2019 and have a capacity of 25 people. All offices are equipped with the highest quality of facilities, high-speed internet, and recreational areas. We also offer free accommodation for our team members in our penthouse located in the same building.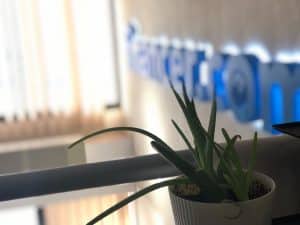 Work Retreat
Our most recent work retreat took place in Cyprus, from July 1st to July 14th. 24 managers from 21 different countries will stay on luxury villas across the Coral Bay Coast and engage in team collaboration & building activities.  See the official video about our Cyprus 2019 work retreat here.

Charities & NGO Initiatives
Additionally, we have participated in eco-friendly initiatives by donating $1000 to the Ocean Mimic initiative to support their cause of sustainable beachwear. We also organized a beach cleanup at Toxeftra protected turtle beach.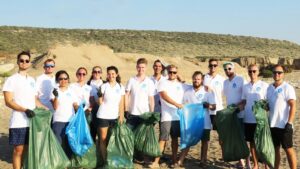 Giveaways
We have celebrated the coming of 2020 with a $1000 Amazon gift card giveaway that was available internationally. The giveaway was a major success collecting 52064 entries.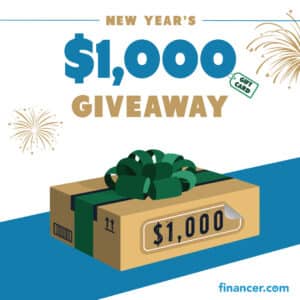 What is next?
For 2020, the Financer.com team will keep enhancing our service for both our website visitors and our partners to ever higher standards.
We are developing a new sleek, convenient and faster user interface and an arsenal of financial tools. We are also creating more ways for our users to interact with each other, our partners and our brand, in order to create a vibrant community for all topics related to personal finance and beyond.
Our team of finance experts and developers will keep its focus in optimizing our existing markets and establishing us as a prominent financial services platform on the global scene.
Thank you for your trust in Financer.com!
—
Disclaimer: Data, values, mentions, statistics, results or any other information are estimated and approximated to our best knowledge and are subject to change without notice. None of this data provided constitutes an official company announcement or report. To read how we may collect and govern those data you need to refer to our Privacy Policy and Terms and Conditions found on our site.