The Intrapreneurship Model: Everything You Need to Know About Being an Intrapreneur
30 March, 2023
17 min read
3197 reads
You've probably come across the term intrapreneur before. You may have read about it, worked with one, or even considered becoming one yourself. But like many people, you might not really know what intrapreneurship involves. Yet.
Intrapreneurship is a concept that is growing in popularity. It's also a term we are particularly familiar with at Financer.com as a team of intrapreneurs, all independently working towards a common goal and with our own responsibilities, ideas, and missions.
We wanted to demystify this concept by speaking to the experts, looking at what companies are using intrapreneurship today, and how you can become one if you wish.
What is an intrapreneur? 
Entrepreneur and author of the book Intrapreneuring, Gifford Pinchot III, coined the term 'Intrapreneur' in 1978.
Pinchot defines intrapreneurship as "employees who do for corporate innovation what an entrepreneur does for his or her start-up." Or more simply as, "the dreamers that do."
"Intrapreneurs are the dreamers that do."

Gifford Pinchot III
What is the official intrapreneur definition?
If you're still unsure of the intrapreneur meaning or wondering what is an intrapreneur, then these are the official definitions.
Dictonary.com describes intrapreneurs as: "employee of a large corporation who is given freedom and financial support to create new products, services, systems, etc., and does not have to follow the corporation's usual routines or protocols."
The Cambridge Dictionary defines an intrapreneur as: "An employee within a large company who takes direct responsibility for turning an idea into a profitable new product, service, business, etc., often instead of leaving to start their own company.

An intrapreneur brings entrepreneurial thinking and skills to build a career path within the structure of an existing organization."
Characteristics of an intrapreneur
Intrapreneurs, just like employees or entrepreneurs come in all shapes and sizes.
Everybody working at Financer.com has different strengths and backgrounds, proving that there is no intrapreneur rule book or specific archetype.
However, there are certain characteristics of an intrapreneur that might make you more suited to this style of working. These are just a few:
Thrives working independently
Self-motivated and disciplined
Entrepreneurial at heart
Works well with others and towards a shared goal
Growth mindset and loves to learn
Intrinsically motivated
Benefits of intrapreneurship
A few of the benefits of being an intrapreneur include:
Less risk than starting your own company
Stable income and pre-backed investment for making your vision a reality
Flexible working hours are common
Entrepreneurial activity and skillset is actively encouraged
Learn valuable skills from your team
Organizations often embrace remote working
And of course there are also many benefits of hiring intrapreneurs within your organization:
Entrprenial spirits are keen problem solvers, always trying to improve and innovate
Your employees may feel more appreciation for their work if they're given the freedom to make a difference
Gain employees who care about the success of your business almost as much as you do
Often better value for money and more effective than hiring consultants
Three intrapreneurship examples
At this point, you might be wondering how successful intrapreneurs can become, or whether any of your idols consider themself one.
These three innovators are all intrapreneurs who have made huge impacts on not just the businesses they worked within but on some of the most-used products in the world.
Steve Jobs
Steve Jobs is perhaps one of the most famous examples of an intrapreneur to date. In the '80s he and a small team of Apple engineers developed the Apple Macintosh computer (also known as MAC). This independent work changed the future of not just Apple, but computers forever.
Job's described this the following way, "The Macintosh team was what is commonly known as intrapreneurship-only a few years before the term was coined – a group of people going in essence back to the garage but in a large company."
Through Job's innovative intrapreneurial mindset he was able to transform Apple into the forward-thinking company it is today.
"Innovation distinguishes between a leader and a follower."

Steve Jobs
Paul Buchheit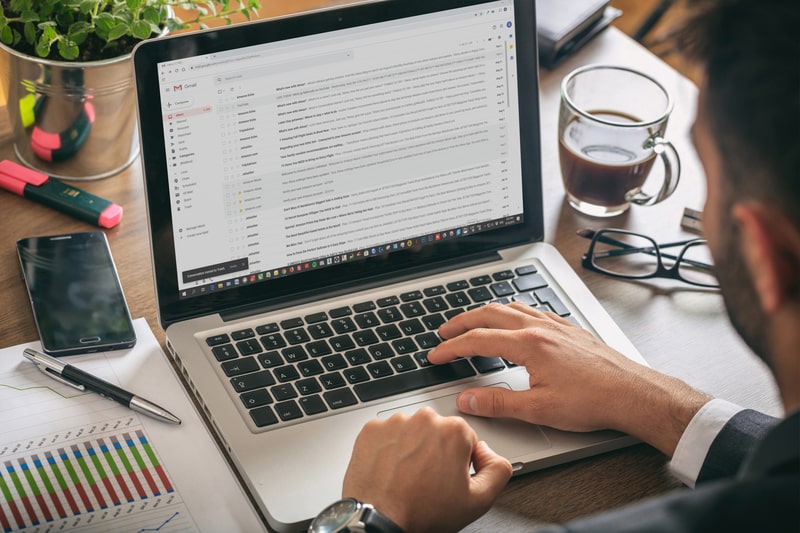 You're probably one of 1.8 billion people in the world who own a Gmail address, thanks to the initiative of Google intrapreneur Paul Buchheit.
Google famously encourages their employees to dedicate 20% of their workday to personal projects outside of their compulsory tasks to work on intrapreneurial activities that could better the company in some way.
Buchheit really made the most of this initiative and began creating Gmail as part of his '20% time'. Over the course of four years, he launched what is today the world's most popular email platform due to unique factors such as the never seen before search function and extra storage capacity.
"If everything you do works, then you're not taking many risks and probably not innovating either."

Paul Buchheit
Ken Kutaragi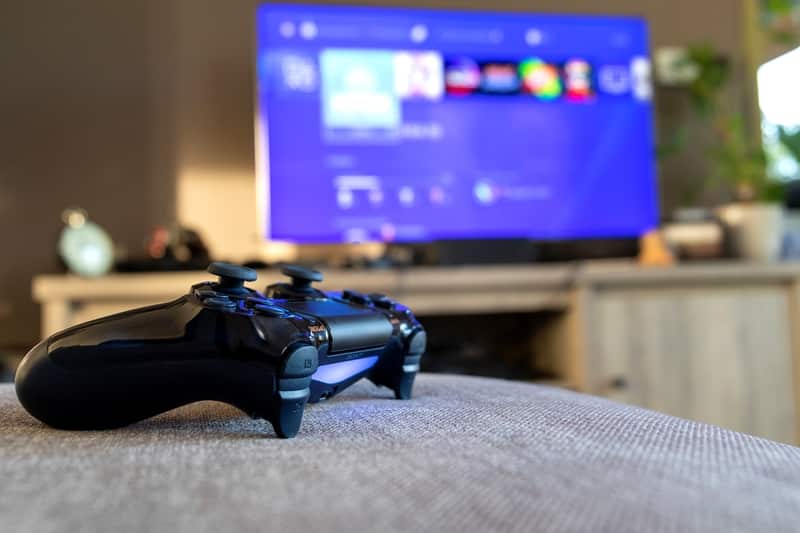 Sony, most notorious for its range of PlayStation consoles would be a very different company today if it wasn't for the electrical engineer and intrapreneur Ken Kutaragi.
Kutaragi created and launched the PlayStation for Sony in the '90s after working for the company for nearly 20 years alongside a stint of consulting for Nintendo. Sony didn't originally plan to enter the gaming world but the CEO at the time, Chairman Ohga, was impressed by Kutaragi's business idea and invested in his plan.
In 2020, a whopping 158 million PlayStation 2 consoles had been sold, not to mention the other 4 PlayStations available on the market – so you could say this was a good call.
"We have to concentrate on our original nature – challenging and creating."

Ken Kutaragi
How to become an intrapreneur 
If you've been inspired by the success stories of Ken, Steve, and Paul you may be thinking about how you can become an intrapreneur yourself.
Like anything in life, there is more than one way to become an intrapreneur. You'll most likely become one within your organisation, as in the examples above, or you might prefer to pitch yourself to your dream company as an intrapreneur instead.
Below we've shared our top tips for both.
Becoming an intrapreneur within your organisation 
If you enjoy working at your company anyway then this is probably the easiest way to become an intrapreneur.
Instead of job-hunting, you can work towards becoming more intrapreneurial within your role or ask if there is room in your company for you to have some more creative freedom.
However, there are several options when designing specific goods, but large corporations do not want to invest large sums of money in product development. Instead, they outsource to prototype making companies that specialize in the construction of prototype products so that your organization can understand how this product will perform in real-world situations.
In the same way, if you're looking to build a custom website, it might be a good idea to get in touch with custom web designing services that specialize in creating unique and effective websites tailored to your specific needs.
Three tips for becoming an intrapreneur within your current job
Demonstrate the positives for both you and your company to your boss. If they're not familiar with the term intrapreneur then share this article with them.

Try the 20% rule. If they're not convinced by you becoming a full-time intrapreneur, ask if they would consider adopting Google's 20% rule where employees can spend 20% of their time working on independent creative projects for the betterment of the company.

Become an expert problem solver. Get to know your companies pain points, flaws, and where things could become more streamlined, effective, or profitable, and set to work fixing those problems.
💡 The pro of becoming an intrapreneur within your current job is that you already know the company, role, and industry and can build on that existing knowledge to create change.
How to pitch yourself as an intrapreneur to companies 
More and more companies are becoming open to the idea of hiring intrapreneurs, in fact, we've included a list of eight of them below.
However, even if a company isn't specifically promoting intrapreneurship vacancies, that doesn't mean you can't try your luck.
If there is a company you would love to be an intrapreneur for then there is nothing stopping you from getting an email finder to get in touch with the CEO or hiring manager and expressing your interest. Most people will respect your tenacity and at the very least keep you in mind for future opportunities.
Three tips for becoming an intrapreneur in a new company
Start with intrapreneurial companies. If the company already appreciates the power of intrapreneurship, you've won half the battle and will save yourself some time and energy. We've listed some companies below to look out for, but many industries are waking up to this way of working and a quick Google search should give you some more ideas.

Be proactive. Don't wait for job openings to be advertised and join a queue of hundreds of applicants. Send out emails or try and get a meeting with the hiring managers of any companies you would like to become an intrapreneur for and show your passion and interest.

Set clear expectations from the beginning. Start as you mean to go on and create clear expectations about what intrapreneurship means to you and your boss, what your goals are with the company, how much time you'll require to work on these projects, and whether or not you'll have more employee style responsibilities alongside your creative projects.
💡 Becoming an intrapreneur for a new company means you can start off your journey with a fresh slate and perspective and quickly get a name for yourself as a problem solver and high achiever. 
8 Companies that hire intrapreneurs 
Financer.com
If you're an experienced writer with a passion for finance, we would love to have you join the Financer.com family. All job positions are completely remote and we offer a lucrative performance-based pay and profit share model.
Apple
Apple is a huge employer across the world with 80,000 direct employees in the US alone. They're also one of the most famous examples of a company embracing intrapreneurship, with their very own late Steve Jobs leading the way.
Their advertising slogan is, "Come to Apple, where thousands of individual imaginations gather together to pave the way to innovation."
L'Oréal
The worlds largest beauty company, L'Oréal, also promotes intrapreneurship.
Every year they offer 'The Brandstorm' a global competition encouraging innovation in the cosmetic industry, where the winners are awarded the Intrapreneurship Award and the chance to build their idea in Paris.
Dreamworks
Dreamworks encourages intrapreneurship within their company at every level, giving free classes in storytelling and scriptwriting to their employees and encouraging them to pitch their own ideas.
Their head of HR claims "We challenge all our employees to be their own CEOs."
Intel
The tech giant Intel has also become famous for its intrapreneurial spirit.
They launched the NBI (New Business Initiative) in the '80s, which gives employees an annual opportunity to pitch ideas that may get funded.
Google
Google's 20% free time concept has paid off for them exponentially, with their engineers using the time to come up with Gmail, Google News, AdSense, and more.
Shutterstock
Shutterstock, the stock photography marketplace, are well known for their annual 24-hour hackathons. These challenges give employees the opportunity to run with any ideas they have and work with team members from other departments, in the hope that creative genius might spark.
Former VP David Fraga said, "Everybody at Shutterstock is encouraged to be entrepreneurial; meaning resourceful, creative, and unafraid to fail."
Deloitte
Deloitte says, "It's not about creating intrapreneurs, it's about finding and recognizing them."
They also created a £25 million pound fund for their employees to access and fulfill their business ideas. They value a growth mindset, which they define as "the belief in being able to change."
What will be the future of intrapreneruship?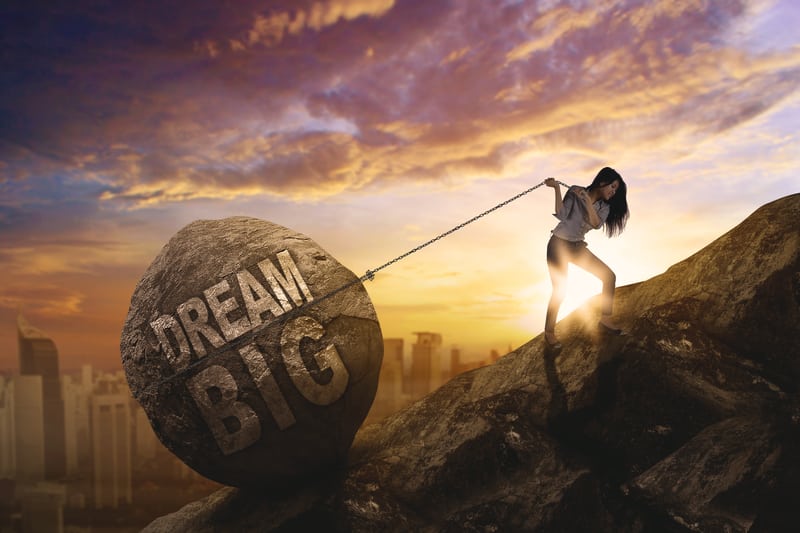 We spoke to Gifford Pinchot III about his thoughts on intrapreneurship post writing his book Intrapreneuring in the '70s.
Pinchot shared with us how "Intrapreneurship foreshadowed the nature of work in the 21st century. Most work for humans now involves creativity and caring, both of which require intrinsic motivation rather than extrinsic motivation.
That makes most 20th-century management practices counterproductive. But Intrapreneurship always required intrinsic motivation, so the management practices that sponsors had to use to support and guide intrapreneurs are now the management practices needed to guide perhaps 50% of work today."
"In essence, most good jobs are now Intrapreneurial because they are guided by an inner compass and an inner purpose, not by carrots and sticks, which are largely counterproductive."

Gifford Pinchot III
If Pinchot's predictions for the future of intrapreneurship are correct, then we can assume the workplace will be shifting to make space for more intrapreneurs going forward.
Aiden McCullen, author of Undisruptable, founder of The Innovation Show and promoter of intrapreneurship, warns that in order for intrapreneurship to be successful, leaders must be aware that change needs to happen throughout the organization.
"Many organizations mistakenly believe they can hire a head of innovation, corporate innovator, or intrapreneur and these people will transform the business.
For a true chemical reaction to occur, there is so much more involved. Yes the change-maker can catalyze change, but the organization must also be primed for change."
McCullen, along with Bernd W. Mintjes, an expert speaker on the topic, is currently working on The Intrapreneurship Index, a way to measure intrapreneurship within companies.
FAQ's about intrapreneurship
If you have any more questions about intrapreneurship, this final section should help.
However, we would love to start a conversation about this topic so please feel free to ask questions and share your thoughts in the comments.
What is the difference between being an intrapreneur and being an entrepreneur?
Intrapreneurs are often entrepreneurial-minded, so what makes these two kinds of people different?
There is no exact formula to intrapreneurship, and many intrapreneurs go on to become entrepreneurs themselves in the future, but these are some of the key differences.
Intrapreneurs:
Work within a company and manages initiatives and specific areas of somebody else's business
Takes on less risk but is afraid of failure
Values stability and financial reward
Entrepreneurs:
Work for themselves and starts their own business
Is constantly taking risks
Values freedom and ownership
What are the disadvantages of intrapreneurship?
One of the main disadvantages for an intrapreneur is that the company they're working for is not their own. They could make a huge impact and profit only to reap a small reward.
However, if you're clear on your terms, have a good boss, and feel passionate about the success of the company as a whole this shouldn't be a big problem.
How can managers promote intrapreneurship?
Managers can promote intrapreneurship within their department in a few ways.
Firstly, they need to understand the term properly and agree on clear expectations with their team about the way intrapreneurs will work, how their success will be measured and how often they should be checking in with independent projects.
Next, managers should be equipped to identify intrapreneurs within the company and be able to empower them with the right level of freedom and goal setting.
Finally, it's important that managers are ensuring fair compensation is being rewarded to intrapreneurs for their creativity and responsibility.
How can company culture play a role in sustaining intrapreneurship?
Intrapreneurship is something that needs to be embraced at every level of the company.
That doesn't mean everybody needs to become one, but a level of understanding and appreciation for the benefits needs to be agreed upon throughout to ensure a positive working environment for everyone involved.
Intrapreneurship friendly company culture looks like:
Promoting freedom and calling out micromanagement
Celebrating wins companywide with proper recognition, credit, and financial reward
Allowing time for creativity and inspiration so that ideas can blossom
Acceptance that failure is part of the package and not every initiative an intrapreneur works on will become a success
Have you experimented with intrapreneurship in your business? Or are you an intrapreneur yourself?
We would love to hear your experiences in the comments below!