Work Getaway Bali 2018 – Team Event
8 May, 2018
1 min read
1456 reads
Since we're a remote based team, it's very valuable for us to meetup once in a while. Both to build personal relationships but also to exchange ideas and educate each other. Our plan is to do these work getaways at least twice a year from now on.
And don't misunderstand, we do not use the term "work getaway" to get away from work, but to get away to work. A vacation without work is not a real vacation.
In February this year, we had the first official team meetup. In this blog post, we would like to share some highlights from the event.
Financer Team Meetup – Bali February 2018
This meetup took place in Bali, Indonesia, throughout the whole month of February in a beach front villa, far away from traffic and tourism. In retrospect, that was a great choice of stay. It's amazing how disconnecting from the everyday distractions and noise increases productivity and creativity.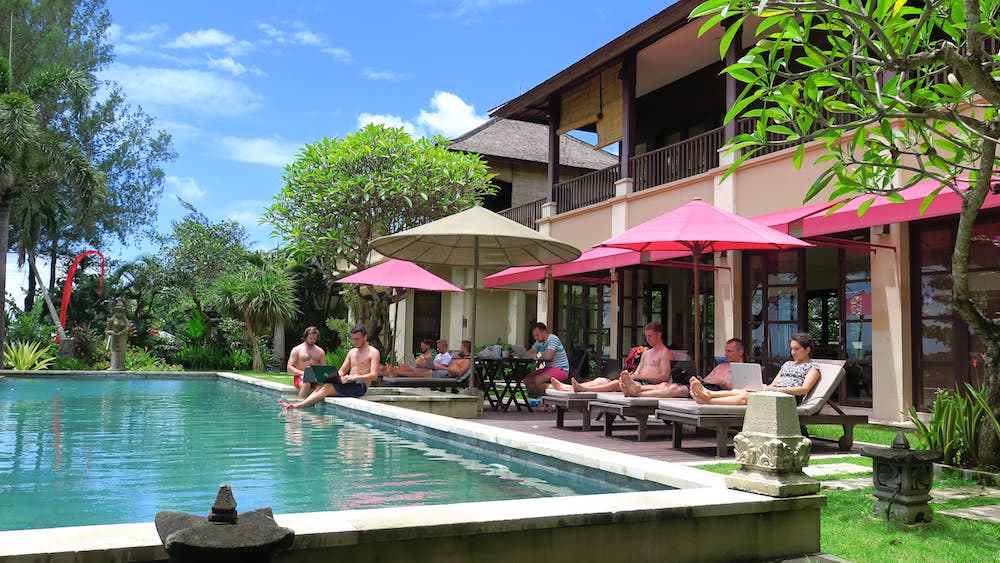 We ended up being nine people. It was a pretty good number. Everyone got along very well: helping each other, giving ideas and feedback, and sharing their visions and goals. The team work was on fire.
Although we did spend quite a lot of time going on adventures, hanging by the pool, and just relaxing, it felt like a very productive month. Being with like minded people helps the cause and put you in a creative state.
We had maids taking care of us, a personal driver, and two Indonesian chefs in the house full time, cooking amazing foods. That probably helped us to get a lot of stuff done.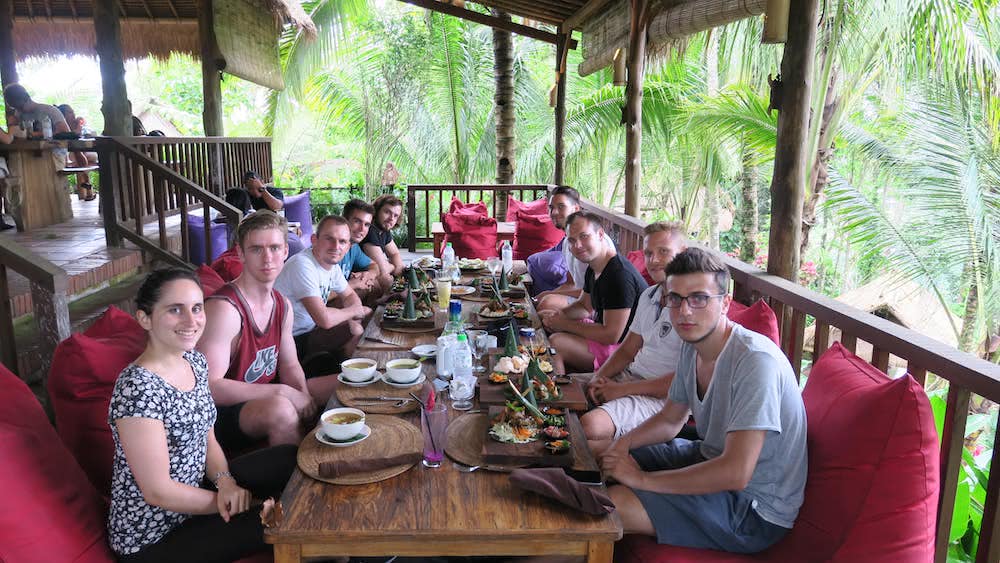 All in all, the meetup was very giving, both on a personal level, and business wise. It felt like we all motivate each other to get to the next level and push the gas even harder than before. Great vibe all over.
Attendants from the left:
Stephanie – Executive CM France
Paw – Executive CM Denmark
Greg – Executive CM Poland
Jakub – Executive CM Germany
Wolf – Executive CM Netherlands
Jussi – Executive CM Finland
Marcus – Executive CM Sweden
Johannes – Team leader/founder
Mamuka – Executive CM Georgia
A quick look into our paradise