The 10 Best Stocks To Buy Now
September 1, 2023
13 min read
840 reads
It's no secret that the stock market has been on a bit of a roller coaster ride over the past few years. But for those of us who are looking to invest in stocks, there are still plenty of opportunities out there.
So, what are the best stocks to buy now?
In this blog post, we will explore 10 of the best stocks to buy now, taking into consideration recent market trends and analysis.
Here are our top-rated stocks:
From tech stocks to solar energy stocks, there are plenty of options with solid growth prospects for those looking to invest in the stock market as opposed to the currency market.
👉Jump to: WhereTo Buy Stocks
| Stock | Market Cap | Primary Exchange | Year Range |
| --- | --- | --- | --- |
| Apple Inc | 2.56T USD | NASDAQ | $124.17 – $176.15 |
| Tesla Inc | 578.16B USD | NASDAQ | $101.81 – $364.07 |
| Amazon.com, Inc | 1.05T USD | NASDAQ | $81.43 – $158.65 |
| Alphabet Inc Class A | 1.37T USD | NASDAQ | $83.34 – $132.09 |
| Meta Platforms Inc | 556.77B USD | NASDAQ | $88.09 – $224.30 |
| Mastercard Inc | 343.30B USD | NYSE | $276.87 – $390.00 |
| Alibaba Group Holding Ltd | 2.17T HKD | HKG | $60.25 – $122.00 |
| Shopify Inc | 57.09B USD | NYSE | $23.63 – $64.44 |
| Walt Disney Co | 184.16B USD | NYSE | $84.07 – $133.59 |
| Etsy Inc | 12.84B USD | NASDAQ | $67.01 – $149.91 |
1. Apple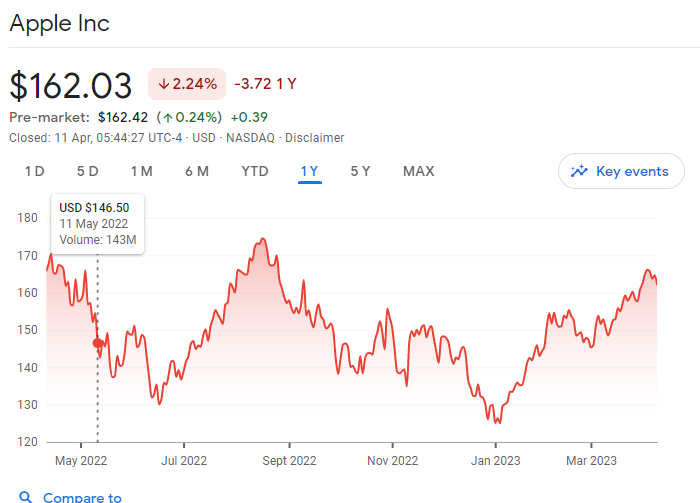 Apple Inc. (AAPL) is one of the most iconic and well-known companies in the world, and it is no surprise that its stock is one of the most popular among investors.
The iPhone maker is also one of the largest companies by market cap and has a history of strong financial performance, as its stock price has reflected over the years.
Apple has a long history of strong financial performance, and its share price has outperformed the market over the long term. However, Apple stock is not without risk; the company faces intense competition in the smartphone market, and its shares are not cheap.
Nevertheless, Apple is a high-quality company with a strong brand, a loyal customer base, and significant cash reserves.
For these reasons, we believe that Apple stock is a good investment for investors who are looking for long-term growth.
2. Tesla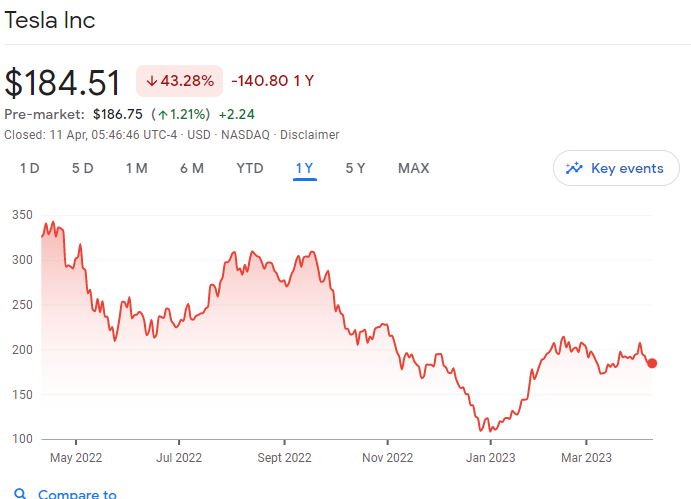 Tesla Inc (TSLA) is a publicly-traded company that designs, manufactures, and sells electric vehicles and solar energy products.
Tesla was founded in 2003 by a group of engineers who aimed at proving electric cars could turn out to be better than cars powered by gasoline.
Today, Tesla makes some of the most popular and highest-quality electric cars on the market.
The company's flagship vehicle is the Model S, a luxurious all-electric sedan that has won numerous awards and has been praised by critics for its performance, safety, and design.
Here's why you should invest in Tesla:
Tesla is one of the best stocks to buy now because it is a leader in electric vehicles and renewable energy storage.
Tesla has a strong brand and is one of the most recognizable names in the industry.
Tesla's products are highly sought after, and its Model S is the best-selling luxury car in the United States.
Tesla has a large and loyal customer base, as well as a passionate community of supporters.
Tesla continues to innovate and grow its business, with new products and services in the pipeline.
3. Amazon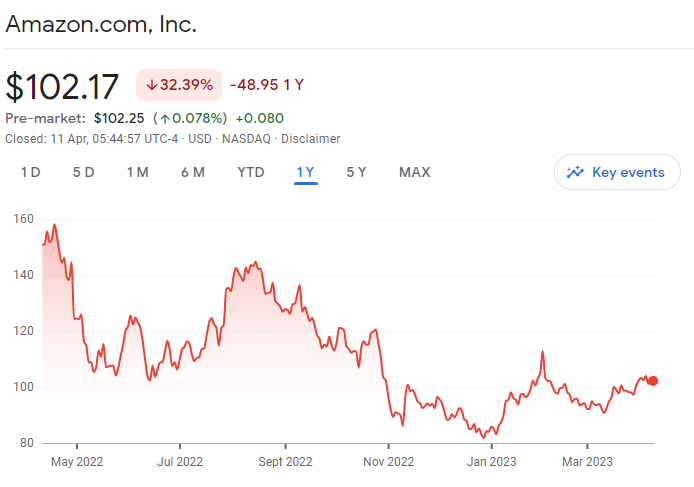 There's no doubt about it, Amazon.com, Inc. (AMZN) is one of the hottest stocks on the market right now. The online retailer has been on a tear in recent years, and its shares have followed suit.
If you're looking for a high-growth stock to buy now, Amazon is a great choice. The company continues to grow at an incredible pace, and its shares are still reasonably priced. In fact, Amazon's shares are currently trading at just over 30 times earnings.
And while that might seem like a high multiple, keep in mind that Amazon is expected to grow earnings by more than 30% per year over the next five years. That means that the stock could still be a bargain at current levels.
4. Google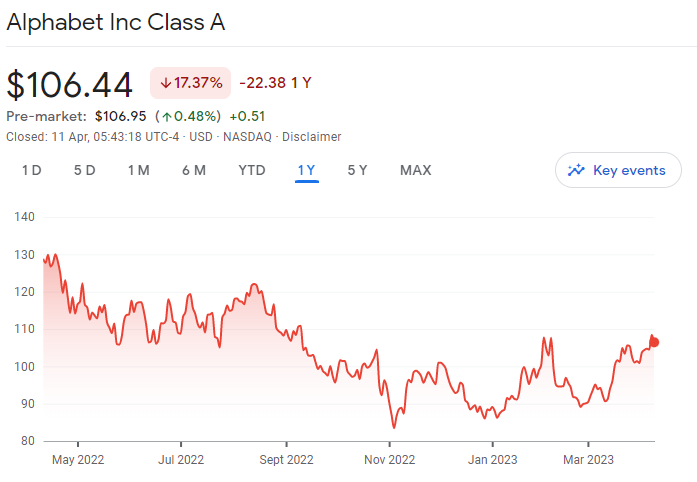 Google (Alphabet Inc) (GOOGL) is a technology powerhouse that continues to dominate the search engine market. The company also offers a suite of productivity and cloud services, as well as a popular mobile operating system.
Google's strong brand and vast ecosystem make it one of the best stocks to buy now for long-term growth.
5. Facebook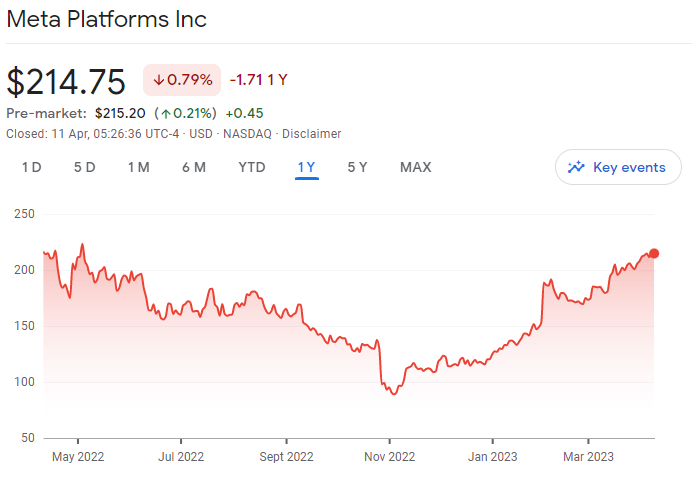 Facebook (Meta Platforms Inc) (META) is one of the best stocks to buy now for several reasons. First, Facebook is a powerful platform with over 2 billion monthly active users.
This gives the company a massive reach and potential for growth. Additionally, Facebook is a leader in innovation, regularly releasing new features and products that keep users engaged.
Finally, Facebook has a strong financial position, with over $40 billion in cash and marketable securities on its balance sheet. This gives the company the resources it needs to invest in future growth.
6. Mastercard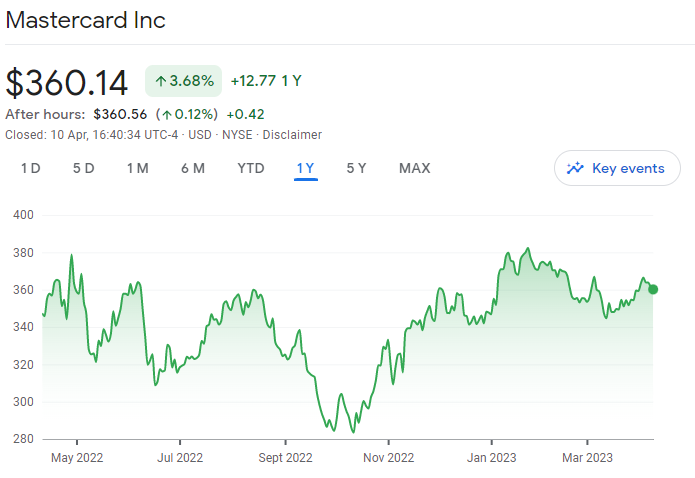 Mastercard (MA) is undoubtedly one of the biggest payment processors in the world. Over the last five years, it has grown its earnings to more than 22% and analysts predict it will continue to grow.
This is a very good growth prediction and in addition to this, Mastercard has also delivered an appreciation on its annual price that exceeds nine percentage points over the last five years over the performance of the S&P 500.
Mastercard currently has a P/E ratio of 29.
7. Alibaba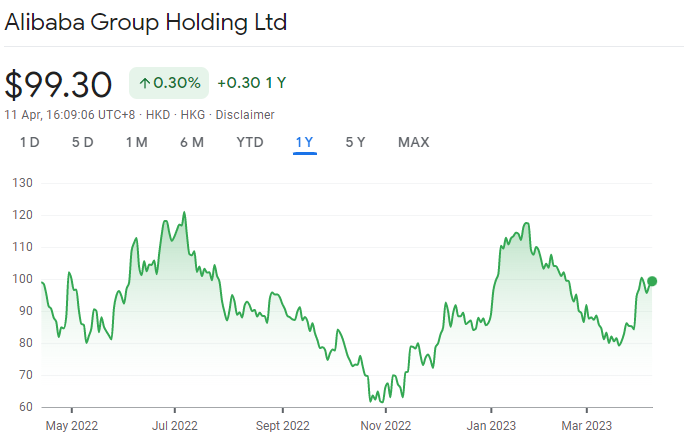 Alibaba Group Holding Ltd (HKG:9988) is one of the best stocks to buy now for several reasons. One thing to notice is that Alibaba is a market leader in China, which is also predicted to soon become the world's largest economy.
Second, Alibaba is a growing e-commerce powerhouse. In 2016, its online sales surpassed those of Amazon.com.
Third, the company has a diversified business model with businesses in cloud computing, artificial intelligence, and other cutting-edge technologies.
Finally, Alibaba has a strong track record of profitability and free cash flow generation.
8. Shopify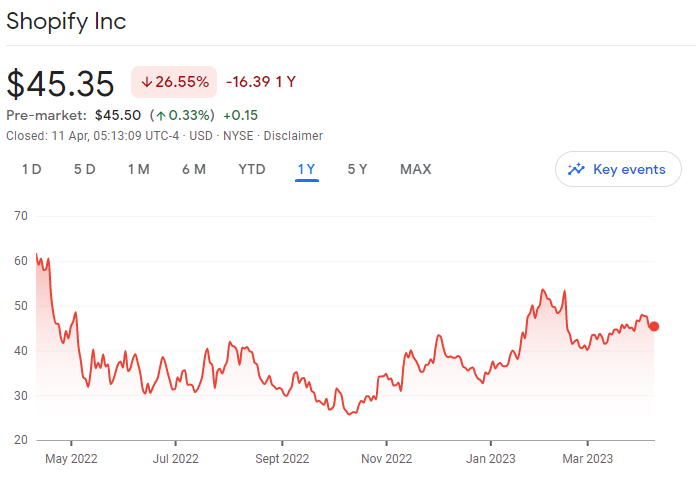 Shopify (SHOP) is an e-commerce platform that is designed for businesses of all sizes. They specifically empower smaller businesses to start selling online and their subscription plans start at only $29.
It's built its powerhouse brand as a one-stop shop for e-commerce and has more sales flowing through its platform than any other besides Amazon.
Shopfiy has generated more than $5.6 billion in revenue during the last year and even this amount is just a fraction of the estimated market opportunity of $153 billion, making Shopify a powerful ecosystem with advantages over competitors.
9. Walt Disney Co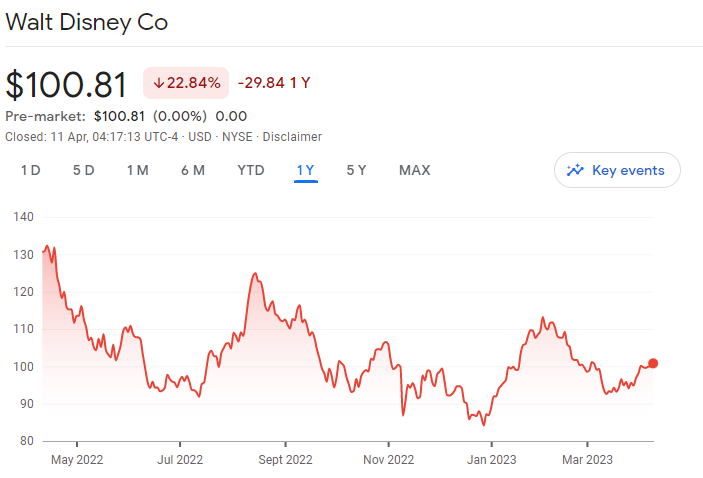 Walt Disney (DIS) may have seen slow growth for its theme parks during the pandemic but thanks to its streaming service, Disney+, it has grown into a true powerhouse brand.
Disney+ now has more than 160 million subscribers even though the company's initial five-year goal was 90 million subscribers.
The demand for Disney's theme parks and movies grew even stronger at the start of 2023 and its revenue now surpasses its pre-pandemic levels.
With its massive success, the company is now also focusing on its other streaming platforms, ESPN+ and Hulu, and is laser-focused on profits.
10. Etsy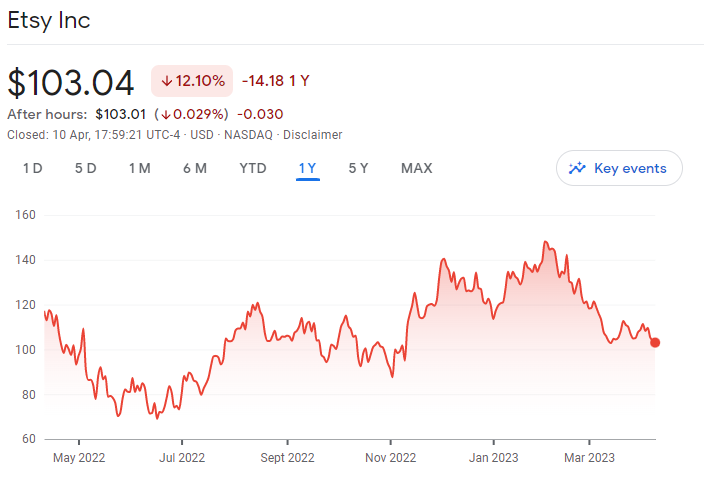 Etsy (ETSY) was growing steadily before the pandemic and got an even bigger boost during it – so much so that Etsy skyrocketed as crafters were taking advantage of the e-commerce boost.
Etsy grew more than twice the rate of overall e-commerce and in the fourth quarter of 2022, the company's sales increased by 144%.
Because of the brand's strength, the platform's popularity continues to rise and as a result, it made $13 billion in sales in 2022.
Where To Buy Stocks
There are a number of ways to buy stocks. The most common is through a broker. There are online brokers – like Empower and Betterment – as well as discount brokers and full-service brokers.
💡Read more: Best investment apps
Online brokers offer the most convenience while full-service brokers provide a more personal service but charge higher commissions.