Top 30 U.S. Women in Finance 2022
April 12, 2022
35 min read
953 reads
Amid the economic uncertainty brought on by the pandemic's second year, these financial leaders on our Top 30 U.S. Women in Finance 2022 list overcame multiple – and sometimes unprecedented – challenges, while continuing to strengthen some of the largest financial and banking institutions in the world.
Our list of top women in finance 2022 – shown in alphabetical order – includes financial leaders that are not only running large firms and managing multiple divisions but also leading by example and ensuring that their partners, employees, and company as a whole, succeed.
Read more about our criteria for our top 30 list below.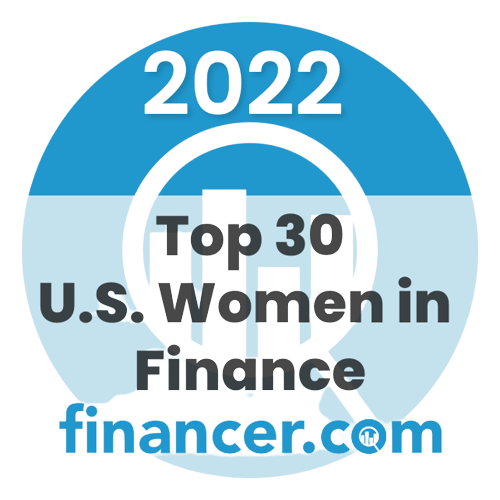 Top 30 U.S. Women in Finance List
| Name | Profile |
| --- | --- |
| Anne Ackerley | |
| Anu Aiyengar | |
| Nandita Bakhshi | |
| Lael Brainard | |
| Thasunda Brown Duckett | |
| Candace Browning | |
| Jane Buchan | |
| Mary Callahan Erdoes | |
| Joyce Chang | |
| Margaret Chen | |
| Stacey Cunningham | |
| Mary Daly | |
| Donna Di Ianni | |
| Céline Dufétel | |
| Anne Finucane | |
| Jane Fraser | |
| Adena Friedman | |
| Suni Harford | |
| Teresa Heitsenrether | |
| Mellody Hobson | |
| Yie-Hsin Hung | |
| Abigail Johnson | |
| Gunjan Kedia | |
| Marianne Lake | |
| Ida Liu | |
| Jennifer Piepszak | |
| Emily Portney | |
| Rebecca Rothstein | |
| Michelle Seitz | |
| Cathie Wood | |
Top U.S. Women in Finance 2022
Anne Ackerley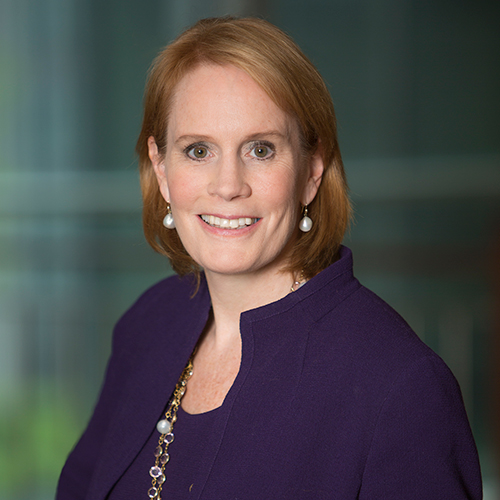 Anne Ackerley is the Managing Director and Head of the Retirement Group at BlackRock. She is one of the founding members of BlackRock's Women's Initiative Network and was recently recognized by Barron's as one of the 100 most influential women in finance for the second year in a row.
Over her 30 years in the financial services industry, Anne has held numerous leadership positions and has been with BlackRock since 2000. She is on the executive committee of the Defined Contribution Institutional Investment Association and is a trustee of Mosaic Mental Health. She holds an MBA and a BA from Harvard University.
Profile: blackrock.com/us/individual/biographies/anne-ackerley
Anu Aiyengar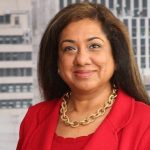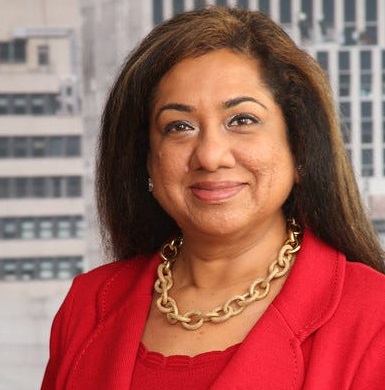 Anu Aiyengar is the co-Head of Global Mergers & Acquisitions for J.P. Morgan, whose parent company JPMorgan Chase is currently the largest bank in the U.S. by assets. Anu studied finance and economics and ever since taking on her first leadership role in 2015, she found that in addition to deal-making, she gets tremendous joy from seeing her teammates succeed.
Some deals Anu worked on recently include the sale of E*Trade Financial to Morgan Stanley in October of 2021, LVMH's acquisition of Tiffany, and Allergan's $63 billion sale to AbbVie, which closed in May last year.
Anu is passionate about providing opportunities to young women and she is involved as a Board member with her alma mater Smith College, Youth Inc. (focused on NYC youth) and Dress For Success (focused on making women financially independent).
Profile: business.vanderbilt.edu/stories/anu-aiyengar/
Nandita Bakhshi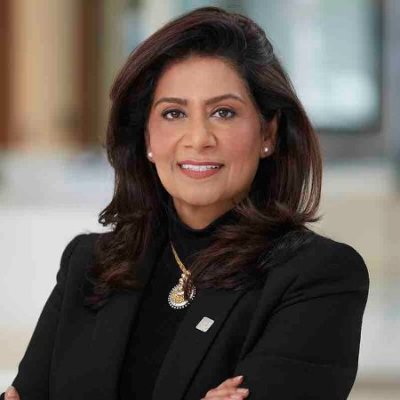 Nandita Bakhshi is the President and CEO of Bank of the West, which is part of a global network of banks in 72 countries. With over 25 years of experience in banking, she has held several high-profile leadership positions in retail banking and payments. Before Bank of the West, she held various roles, including Executive Vice President and Head of North American Direct Channels at TD Bank.
Nandita grew up in India, earned her Bachelor of Arts degree from the University of Calcutta, a Master of Arts degree in international relations from Jadavpur University, and currently lives with her family in San Francisco.
Profile: bankofthewest.com/about-us/our-company/leadership/nandita-bakhshi.html
Lael Brainard
Lael Brainard serves on the Federal Reserve Board of Governors and assumed office in 2014. She previously served as the United States Under Secretary of the Treasury for International Affairs from 2010 to 2013.
She is the daughter of an American diplomat and was a professor at MIT for six years before joining the Clinton administration as an economic advisor.
Profile: federalreservehistory.org/people/lael-brainard
Thasunda Brown Duckett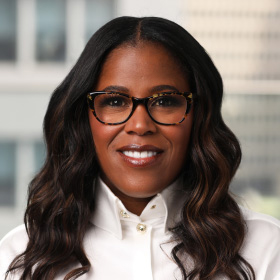 Thasunda Brown Duckett is the President and Chief Executive Officer of TIAA, a Fortune 500 provider of secure investment solutions. She leads a company whose mission is firmly in financial inclusion and opportunity and these are the goals and values she upheld throughout her career.
Before joining TIAA, Thasunda served as CEO of Chase Consumer Banking where she oversaw a banking network with more than 50,000 employees. Before that, she was the CEO of Chase Auto Finance and National Retail Sales Executive for Chase Mortgage Banking.
Profile: tiaa.org/public/about-tiaa/leadership-team/thasunda-brown-duckett
Candace Browning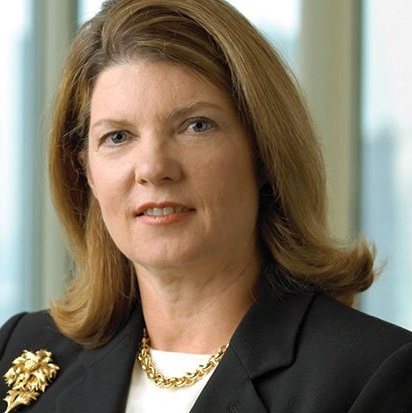 Candace Browning is the Head of Global Research at Bank of America and was named to Barron's 100 Most Influential Women in the U.S. Finance for the second time last year. She oversees around 675 analysts in over 20 countries.
Candace joined the team at Merrill Lynch in 1990 as an analyst before becoming its head of global research in 2003. She continued in her role until Merrill Lynch and Bank of America merged in 2008.
Profile: global-ambassadors.org/people/candace-browning/
Jane Buchan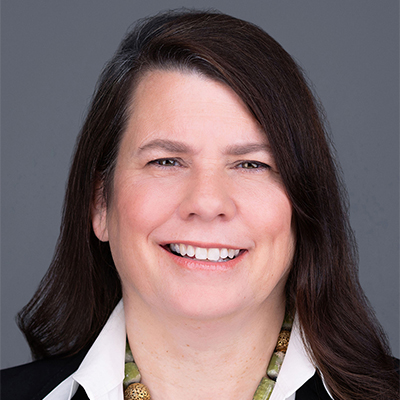 Jane Buchan is the Chief Executive Officer of Martlet Asset Management. Before founding Martlet, Jane was Chief Executive Officer of PAAMCO, a fund of hedge funds, which she helped found in 2000. She was also co-CEO of the holding company, PAAMCO Prisma Holdings, and earned her Ph.D. at Harvard University.
Jane started her investment career at JPMorgan Chase as a quantitative fixed income analyst and 2014 North American Industry Leadership Award" from 100 Women in Hedge Funds received the Outside of her work at Martlet, Buchan works to promote financial and STEM education.
Profile: https://milkeninstitute.org/events/gc21/speakers/49999
Mary Callahan Erdoes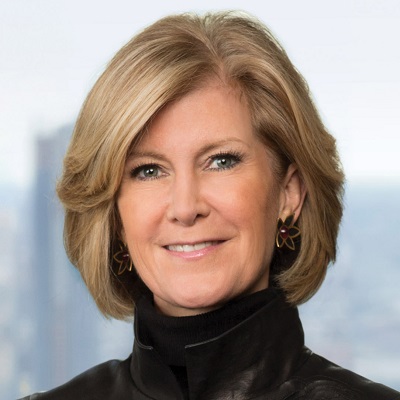 Mary Callahan Erdoes is the Chief Executive Officer of Asset and Wealth Management at JPMorgan Chase. She is one of the longest-standing members of JPMorgan Chase's Operating Committee. Mary started her career with Stein Roe & Farnham and says her grandmother was instrumental in helping her land that job during her college years.
Mary has been included in the 50 Most Influential list of Bloomberg Markets since 2012, and since 2016 she has been named one of the most powerful women in the world by Forbes. She took on her current position of CEO in 2009 and has been named as a potential successor to JPMorgan Chase's CEO Jamie Dimon.
Profile: jpmorganchase.com/about/our-leadership/mary-callahan-erdoes
Joyce Chang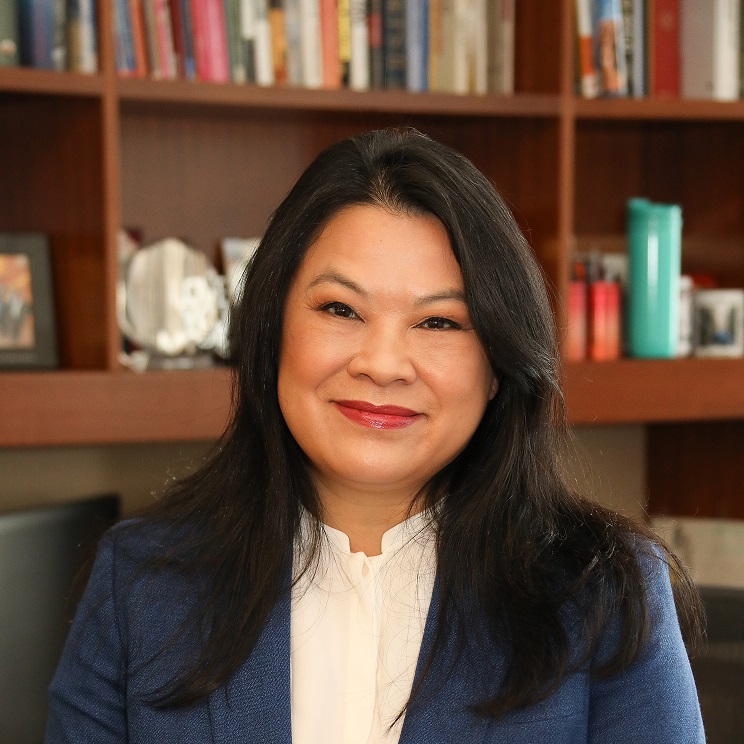 Joyce Chang is Chair of Global Research for J.P. Morgan's Corporate and Investment Bank. Joyce was previously the Global Head of Research from 2014 to 2019 and also the Global Head of Fixed Income Research. From 1997 to 2012, Joyce held top rankings in Institutional Investor surveys for Emerging Markets research, earning 25 #1 individual rankings.
Before joining J.P. Morgan in 1999, Joyce was a Managing Director at Merrill Lynch and Salomon Brothers. She also co-chairs J.P. Morgan's Corporate and Investment Bank Women's Network.
Joyce holds an M.P.A. from Princeton and serves on its External Advisory Council for the Center for Public Policy, and has a B.A. from Columbia from where she was awarded the John Jay Award for professional achievement.
Profile: worldbank.org/experts/joyce-chang
Margaret Chen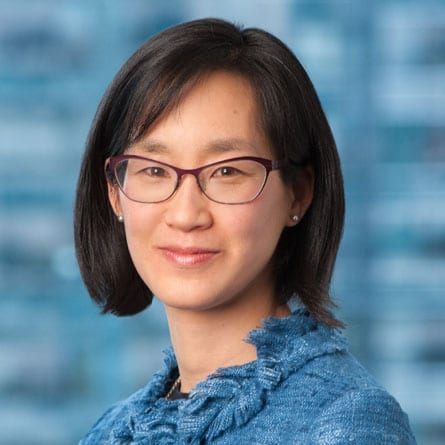 Margaret Chen is the Global Head of the Endowment & Foundation Practice. Before this, she was the Head of CA Capital Management, the dedicated outsourced investment office (OCIO) business of Cambridge Associates. In 2021, Margaret was named one of Barron's 100 most influential women in US finance.
Margaret also serves as a Board member of the Boston Youth Symphony Orchestras and the Yale Scholarship Trust, and on the Advisory Council for the Beach Museum of Art (Kansas State University).
Profile: cambridgeassociates.com/people/margaret-chen/
Stacey Cunningham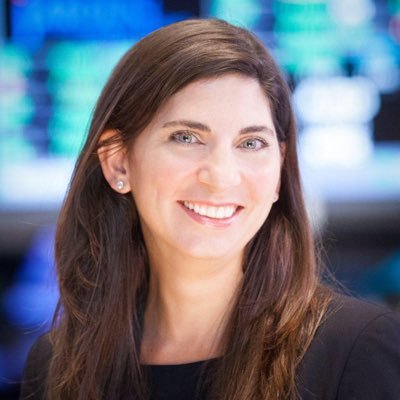 Stacey Cunningham was the President of the New York Stock Exchange (NYSE) from 2015 until January 2022. After being an intern at the NYSE during the 1990s, she left to complete a culinary course and worked at the Nasdaq exchange as director of capital markets. She rejoined the NYSE in 2012 and became the Chief Operating Officer in 2015.
In December 2021, Stacey announced that she planned to step down from her position at the NYSE. Lynn Martin, currently president of Intercontinental Exchange's fixed income and data services business, has been appointed the next president of the NYSE.
Twitter: @Stacey_Cunning
Mary Daly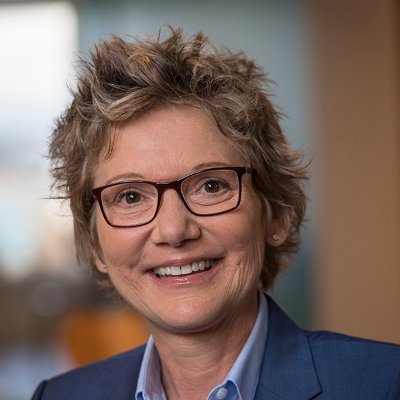 Mary Daly is the President and Chief Executive Officer of the Federal Reserve Bank of San Francisco. She also serves on the Federal Reserve's rate-resetting Federal Open Market Committee on a rotating basis.
Previously she was the Director of Research and Executive Vice President of the Federal Reserve Bank of San Francisco, which she joined in 1996.
Twitter: @MaryDalyEcon
Donna Di Ianni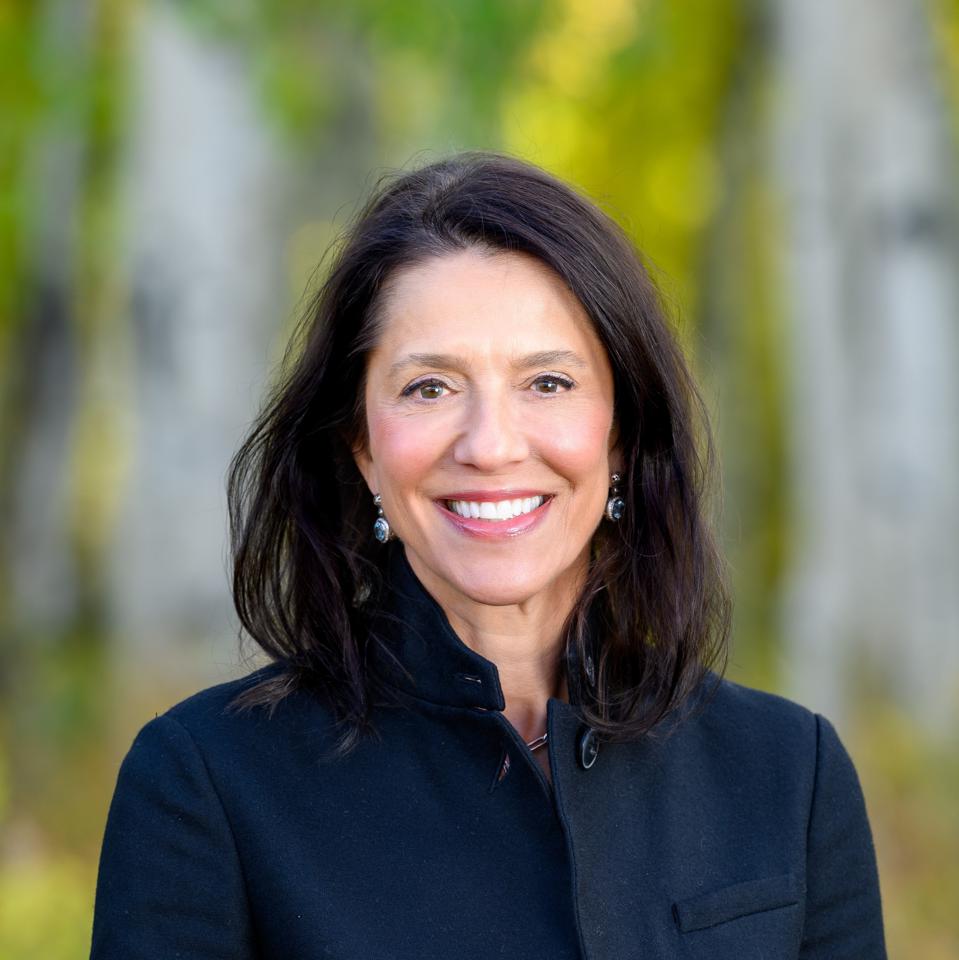 Donna Di Ianni is the Managing Director of Merrill Lynch, where she has been an advisor since 1983. She was named to Forbes' Best-in-State Wealth Advisors in 2019 as well as Forbes' America's Top Women Wealth Advisors in 2019 for the second year in a row. She was also named to Barron's Top 1,200 Financial Advisors in 2019 for the 12th consecutive year.
Donna received her B.A. from Susquehanna University in 1978 and her M.B.A. from Penn State University in 1982.
Profile: bizjournals.com/denver/potmsearch/detail/submission/5825422/Donna_Di_Ianni
Céline Dufétel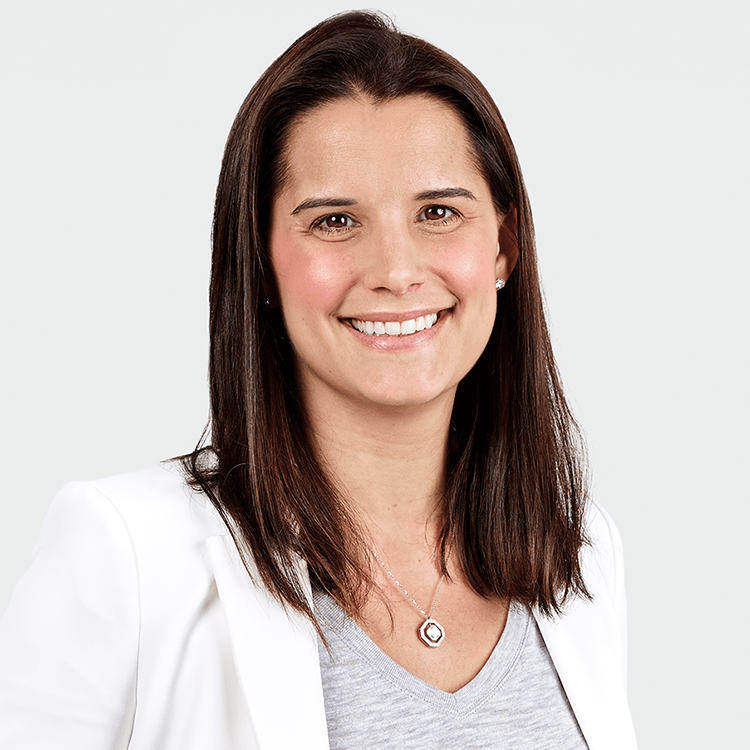 Céline Dufétel is the Chief Financial Officer at T. Rowe Price, a firm that manages a hefty $1.2 trillion in assets. She has been a member of the firm's C-suite for the past two and a half years and is one of the few female CFOs in the largest financial institutions in the S&P 500. She heads up the firm's strategy, investor relations, M7A, and global investment operations and pandemic response.
Céline started her career in 2004 at McKinsey & Company and was named partner in 2010. In 2014, she joined Neuberger Berman as global head of Client Service. While studying applied mathematics, economics, and finance at the École Polytechnique in Palaiseau, France, Dufétel also served in the French navy.
Profile: barrons.com/articles/barrons-100-most-influential-women-in-u-s-finance-celine-dufetel-51616144400
Anne Finucane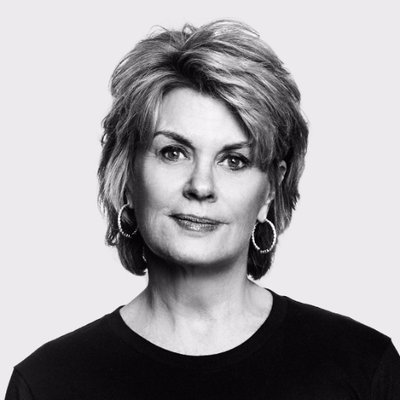 Anne Finucane is the vice-chair of Bank of America and chair of the board of Bank of America Europe. She leads the bank's global public policy, socially responsible investing, and the environmental, social and corporate governance committee.
Anne has worked in the finance industry since 1995 and lives in Lincoln, Massachusetts. She got her BA degree from the University of New Hampshire and started her career at Fleet Financial, which later became part of Bank of America. She serves on the boards of several organizations.
Twitter: @AnneFinucane
8. Jane Fraser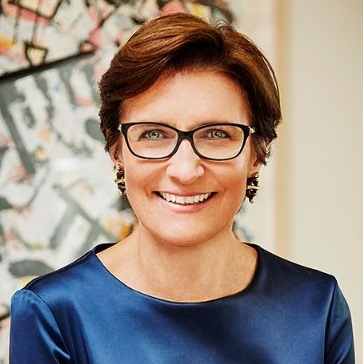 Jane Fraser is the Chief Executive Officer of Citi Bank. Jane has a lot of experience in Citi's consumer and institutional businesses and has helped chapter Citi into the bank it is today. Before taking on the role of CEO, Jane was President of Citi and CEO of the Global Consumer Bank, responsible for all Citi's consumer businesses, including credit cards, technology, and mortgages.
Until 2013, Jane also served as the CEO of Citi's Global Private Bank. She is Vice-Chair for Partnership for New York City and a member of the Harvard Business School's Board of Dean's Advisors, the Economic Club of New York, and more.
Profile: citigroup.com/citi/about/leaders/jane-fraser-bio.html
Adena Friedman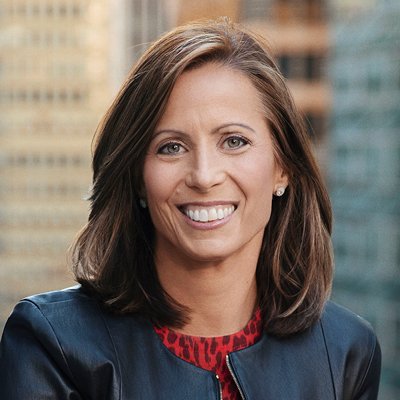 Adena Friedman is the President and CEO of Nasdaq. She was formerly the director and Chief Financial Officer of The Carlyle Group. She joined Nasdaq in 1993 and was named CEO in 2017 – the first woman to lead a global exchange.
In 2020, Adena was listed by Forbes as one of the world's most powerful women on their annual Power Women list. As CEO, she is "focused on diversifying Nasdaq into a technology company with a focus on growth opportunities, such as data research services. She has also served on the Board of Directors of the Federal Reserve Bank of New York since 2018.
Twitter: @adenatfriedman
Suni Harford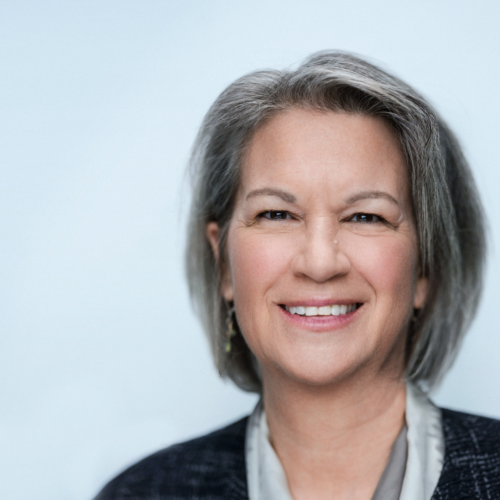 Suni Harford is the President of UBS Asset Management and also leads the firm's Sustainability and Impact efforts. Suni is responsible for driving the firm's sustainability agenda and efforts to deliver on its Net Zero commitments. Before joining UBS, Suni worked at Citigroup for almost 25 years, most recently as the Regional Head of Markets for North America.
Suni is a co-chair of the World Economic Forum Global Future Council on Investing, and also a founding sponsor of Veterans on Wall Street. She has been named one of American Banker's Top 25 Women in Finance multiple years.
Profile: sifma.org/people/suni-p-harford/
Teresa Heitsenrether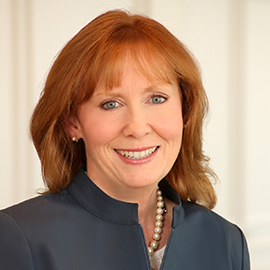 Teresa Heitsenrether is the Global Head of Securities Services and a member of JPMorgan Chase's Operating Committee. She has been with JPMorgan Chase throughout her 30-year career and was the Global Head of Prime Brokerage from 2012 to 2015 where she led the significant international expansion and growth of the business.
Teresa served as European Head of Prime Brokerage from 2011 to 2012 and as Head of Prime Brokerage Product Development from 2009 to 2011. She holds a Master of Business Administration from New York University and sits on the Advisory Board of Fordham's Gabelli School of Business.
Profile: jpmorganchase.com/about/our-leadership/teresa-heitsenrether
Mellody Hobson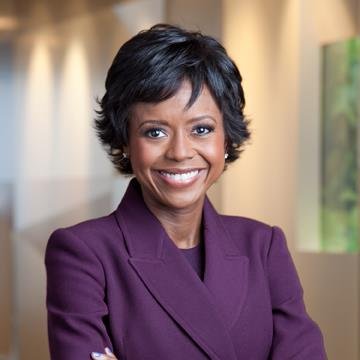 Mellody Hobson is the President and co-CEO of Ariel Investments, a non-executive chairwoman of Starbucks, and a director of JP Morgan Chase. Growing up, her mother's financial struggles lead to her pursuing a career in finance and she graduated from Princeton in 1991.
Today she sits on the boards of several big companies and organizations and has been featured on CBS News and ABC's Good Morning America, among others. Mellody credits her success to her upbringing, claiming that a childhood of financial hardship made her realize the power and importance of money.
Twitter: @mellodyhobson
Yie-Hsin Hung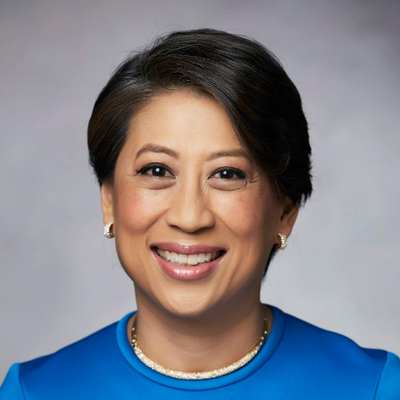 Yie-Hsin Hung is the Chief Executive Officer of New York Life Investment. She is responsible for all the company's global business which spans across the U.S., Europe, Asia, and Australia. During her tenure at the firm, Yie-Hsin led NYLIM to achieve a nearly four-fold increase in assets under management.
Yie-Hsin is a member of New York Life's 12-person Executive Management Committee, and the highest-ranking female operating executive at New York Life, America's largest mutual life insurer and a Fortune 100 company.
Profile: newyorklife.com/newsroom/executive-biographies/yie-hsin-bio
Abigail Johnson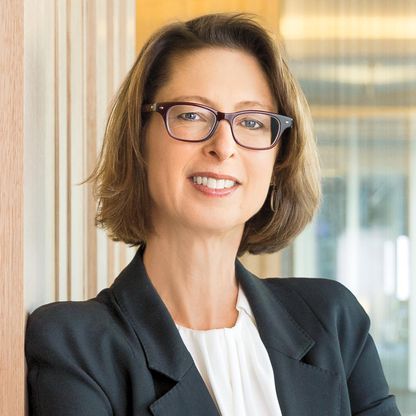 Abigail Johnson is president and Chief Executive Officer of Fidelity Investments and also serves as chairman of Fidelity International. She joined Fidelity in 1988 following the in footsteps of her father and grandfather, working her way up to CEO in 2014. She later became chairman in 2016.
Today, Fidelity is one of the largest mutual fund organizations in the U.S. and the Johnson family still owns 49% of the company. Abigail regularly appears in Forbes' World's Most Powerful Women in Finance list.
Profile: forbes.com/profile/abigail-johnson/?sh=3fc14d291c42
Gunjan Kedia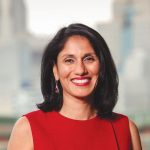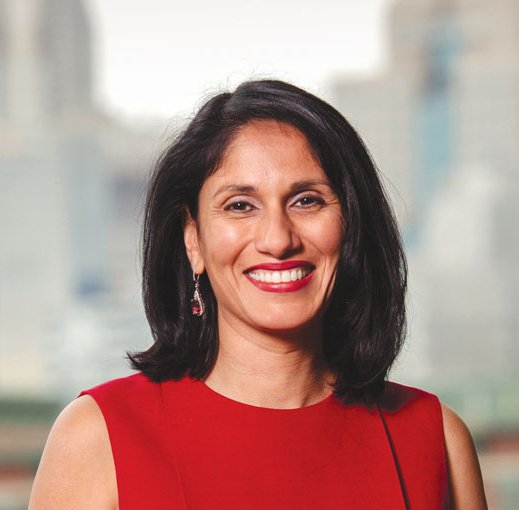 Gunjan Kedia is the Vice Chairman at U.S. Bank Wealth Management and Investment Services and a member of the Managing Committee. Before joining U.S. Bank in 2016, Gunjan held various leadership positions including at McKinsey & Company, where she was a partner and core leader. She has more than 27 years of financial services experience to date.
Gunjan holds an MBA from Carnegie Mellon University and a bachelor's degree in engineering from the Delhi School of Engineering. She was named to American Banker's Most Powerful Women in Finance for three years in a row, as well as Barron's 100 Most Influential Women in U.S. Finance list in 2021.
Profile: ir.usbank.com/management/gunjan-kedia
Marianne Lake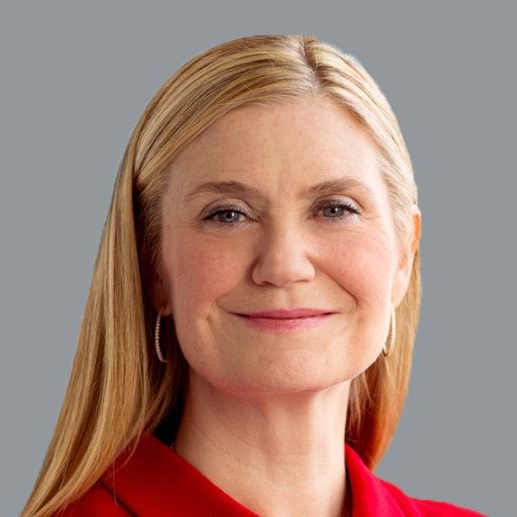 Marianne Lake is the Co-Chief Executive Officer of Consumer & Community Banking (CCB) and a member of the JPMorgan Chase Operating Committee. She has been with the firm for 20 years and was previously the CEO of Consumer Lending from 2019 to 2021. She was the firm's Chief Financial Officer from 2013.
Marianne is also the co-founder of the Women on the Move initiative and the Operating Committee sponsor of the Women don't he Move Interactive Network. She holds a Bachelor of Science in Physics from Reading University in the U.K.
Profile: forbes.com/profile/marianne-lake/
Ida Liu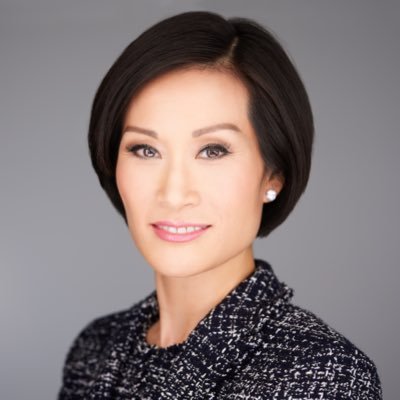 Ida Liu is the Global Head of Citi Private Bank where she held this position since 2021. Before this, she headed Citi Private Bank in North America. She started her career as a mergers and acquisitions investment banker at BT Wolfensohn in 1998, which is now part of Deutsche Bank. She joined Merrill Lynch in 1999.
Ida holds a B.A. with honors from Wellesley College and a Merrill Lynch Executive MBA from Wharton School of the University of Pennsylvania.
Profile: weforum.org/people/ida-liu
Jennifer Piepszak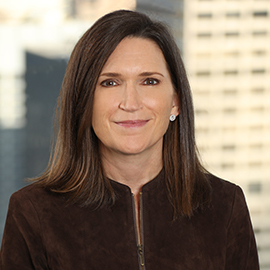 Jennifer Piepszak is the Chief Financial Officer of JPMorgan Chase and has been with the firm for 27 years. She is responsible for Finance and Business Management, the Chief Investment Officer, and the Chief Administrative Officer. She is also on the United Way of New York City's board of directors.
Before being appointed CFO, Jennifer spent seven years in Consumer & Community Banking (CCB), serving as CEO of Business Banking, CEO of Card Services, and CFO for Mortgage Banking.
Profile: jpmorganchase.com/about/our-leadership/jennifer-piepszak
Emily Portney
Emily Portney is the Chief Financial Officer at BNY Mellon and also serves on the Executive Committee. Prior to joining BNY Mellon, Emily was CFO for Barclays International, where she led a global organization spanning the Corporate and Investment Bank, Private Bank, and the Cards and Payments businesses.
Emily started her career at JPMorgan Chase where she held various leadership roles, including Global Head of Clearing and Collateral Management. She also served as CFO of Equities and Prime Services. She holds an MBA from Columbia Business School and a bachelor's degree from Duke University.
Profile: bnymellon.com/us/en/about-us/leadership/portney.html
Rebecca Rothstein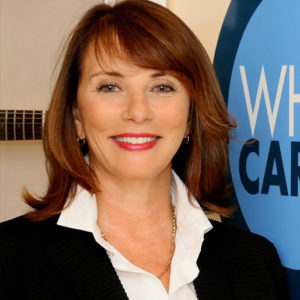 Rebecca Rothstein is the Managing Director of Wealth Management at The Rothstein Group. She ranked 33rd in the 2021 Forbes America's Top Wealth Advisors list and has also previously been recognized by Forbes as the number one in their Top Women Wealth Advisors list from 2018 to 2021.
Rothstein serves on the board for several organizations, including Teen Cancer America, the Early Childhood Partial Hospitalization Program at UCLA, and the UCLA Health System.
Profile: https://www.barrons.com/articles/SB51367578116875004693704580502190362347812
Michelle Seitz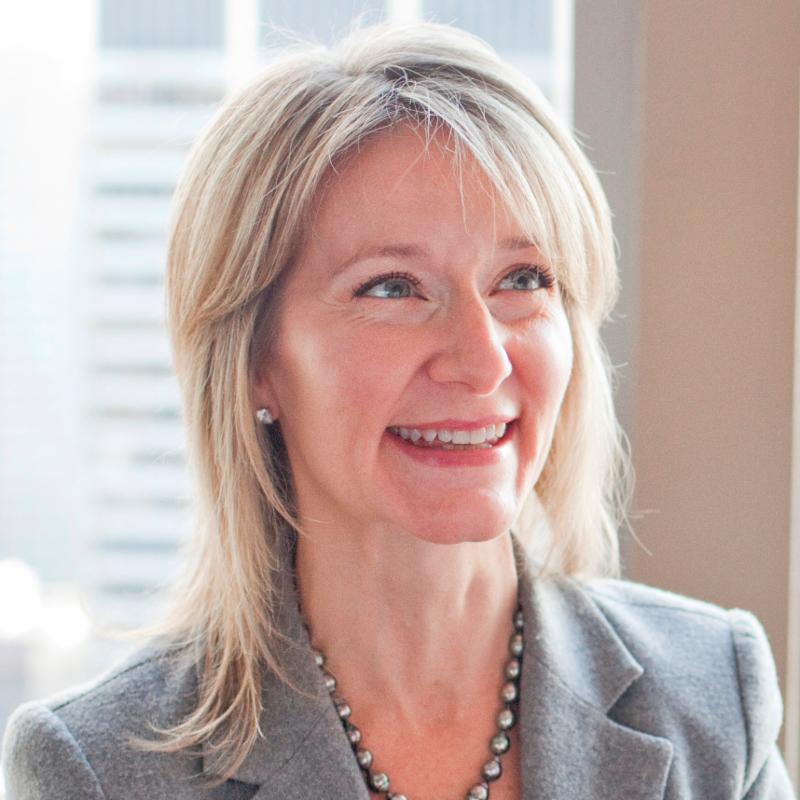 Michelle Seitz is the chairman and Chief Executive Officer of Russell Investments. She is one of the most influential women in U.S. finance according to Barron's, and American Banker lists her as one of the most powerful women in finance.
Before her position at Russell Investments, she served on the board of William Blair & Company and as CEO of William Blair Investment Management.
Profile: russellinvestments.com/us/about-us/our-people/michelle-seitz
Cathie Wood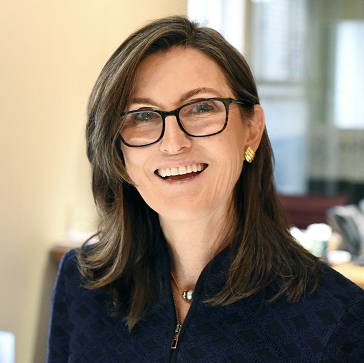 Cathie Wood is the Founder, Chief Executive Officer, and Chief Investment Officer of Ark Invest. Cathie started her career in 1977 as an assistant economist at Capital Group, before moving to New York in 1980 to take a job at Jennison Associates as chief economist, analyst, portfolio manager, and managing director. In 1998, she co-founded Tupelo Capital Management along with Lulu C. Wang, in New York City.
Cathie was named the best stock picker of 2020 by Bloomberg News editor-in-chief emeritus Matthew A. Winkler, and as of March 2021, two funds run by Wood were on the list of the 10 largest female-run funds by total net assets
Twitter: @CathieDWood
Why These Female Financiers Stand Out
We included the top female financiers in the U.S. based on their leadership, accomplishments, popularity among their peers, reputation, and rankings on multiple leading publications.
Our list of finance influencers has significant experience in the financial industry, as well as other areas like investments, asset planning, and wealth management. They are frequently featured in top publications and have won numerous awards.
Who is your favorite woman in finance and why? Share your thoughts in the comments below.