Overview - Check Into Cash
CheckIntoCash was founded in 1993 in Cleveland, Tennessee, by an entrepreneur named Allan Jones. Today, CheckIntoCash is comprised of more than 1,000 branch locations in 30 states. CheckIntoCash also offers several other in-store services, including check cashing, bill pay, and purchasing gift cards for cash.
CheckintoCash.com is a direct lender that offers several different types of loan products, including payday loans online, cash advances, and title loans or pawn loans. Among the benefits offered by this lender is the ability to complete a quick five-minute online application to determine whether you may be eligible for a loan.
Online loans are available in the following states: Alabama, Alaska, California, Delaware, Florida, Hawaii, Idaho, Illinois, Indiana, Kansas, Louisiana, Mississippi, Missouri, Nevada, Oklahoma, Oregon, Tennessee, Texas, Utah, Washington, Wisconsin, and Wyoming.
Interest and APRs differ, they are calculated depending on your state of residence.
Our Review of Check Into Cash
Our CheckIntoCash review is somewhat positive. If you require urgent cash and have exhausted all other lending options and need a payday loan, then CheckIntoCash may be a good alternative. They are easy to use and can lend within a day of a successful application.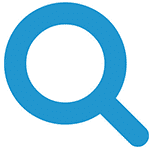 As with any payday lender fees and interest rates are high. If you have good credit, however, there are more affordable alternatives. CheckIntoCash is not a cheap way to borrow money. Still, they do provide a customer-focused lending company that does meet the needs of those urgently needing money well.
Reputation
Check into Cash has been around since 1993 and has over 1000 locations. They are known to offer short term payday loans to customers that may not have alternative options for lending.
What sets Check Into Cash apart is its fast turn around time and easy online application process.
Website and Functionality
Based on our experience and the customer feedback we have received, the CheckIntoCash website is simple and easy to navigate. Th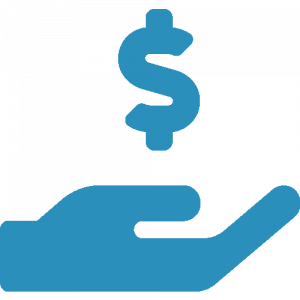 e application process is straightforward, and they offer an instant decision upon application. Their turn around time is less than one minute.
You can apply for a loan 24/7 via their online application process. If you have all your information accessible, an application can take less than 10 minutes.
Check into Cash's FAQs page is very thorough and covers most details you will need when deciding to lend.
Customer Support
Customers can contact Check Into Cash online, via email or for general inquiries through the toll-free number 877-262-2274. Online loan customers can speak directly to a service representative on 877-577-7977. If you prefer speaking to someone face to face, there are over 1000 Check Into Cash Locations.
Does Financer.com Recommend Check Into Cash?
CheckIntoCash is a reputable online lender. We would recommend Check Into Cash as a last resort lender if you have run out of other borrowing options. The negative with using lenders like Check Into Cash is paying high fees on the money borrowed. But if you need money urgently and have no other alternative CheckIntoCash is a trustworthy reliable lender and should be considered when borrowing small amounts up to $1000.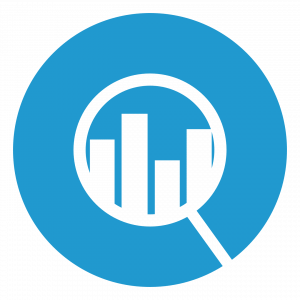 If you have good credit, alternative personal lending options may be cheaper in the long run for you. However, if you have a low credit score, then Check Into Cash will still consider lending.
Pros
Fast and easy application process
Flexible personal loan options
Instant Loan Decision
Great customer support
Cons
High Fees
Only lend up to $1000
High fees can reduce the ability to get out of debt
Frequently asked about Check Into Cash
How Much Does It Cost To Apply
Applying for a loan is completely free. You will know within minutes if your application is approved.
Does Check Into Cash Check Credit?
Yes, they do check your credit. However, bad credit does not mean CheckIntoCash will not give you a loan. If you meet the basic credit requirements, your application may be accepted.
Can I Get A Loan Over The Phone?
Applications can be made online or in-person through one of the Check Into Cash locations.
Where Is Check Into Cash Located?
201 Keith Street – Suite 80 Cleveland, TN 37311
Where can I read reviews about Check Into Cash?
Read Check Into Cash customer reviews at the bottom of this page.
Why Check Into Cash?
$50 – $1,000
Pay Day Loans
Bill Coverage Loans
Talk To A Real Person
Reviews from customers
Very open to lending to all credits.
From what I have seen and heard,this is a good company to deal with when you need cash.
If you dont have a checking account you can cash your checks with them. A lot of people nowadays dont trust banks with good reason and dont have accounts. This is perfect for them
.
Read more Reviews