Nav Review (2023)
Summary

Business credit scores and reports

Individualized recommendations from 100+ financing options

Matches to financing options 3.5x more likely to be approved

Business loans, credit cards, insurance, and other services

Bank-level security and 256-bit encryption
Here's what we'll cover in this Nav review:
What is Nav?
Nav is a credit monitoring service and loan marketplace for businesses in the U.S. It monitors your business credit profile and also matches your business with suitable funding options.
Nav helps businesses establish a credit profile and helps business owners secure business loans, credit cards, and other business services.
Based in South Jordan, UT, Nav is a fintech company that was founded in 2012. Nav offers personalized, data-driven insights to enable businesses in the U.S. to make informed decisions to generate profits and thrive.
Nav offers businesses the opportunity to monitor their credit reports and credit scores, get identity theft protection, and apply for business funding.
With the tradeline reporting feature in Nav Business Boost and Business Loan Builder, Nav payments are reported as a new tradeline to major credit bureaus.
Read more about this in our Nav Business Boost review below.
How Nav Works
Business owners use Nav to get regular business credit reports along with advice on how to improve their credit scores.
Accessing their business profiles also allows them to be matched with the right financial institutions and lenders to secure business funding.
Some of the loans available through Nav include microloans, SBA loans, and traditional small business loans from banks and other lenders.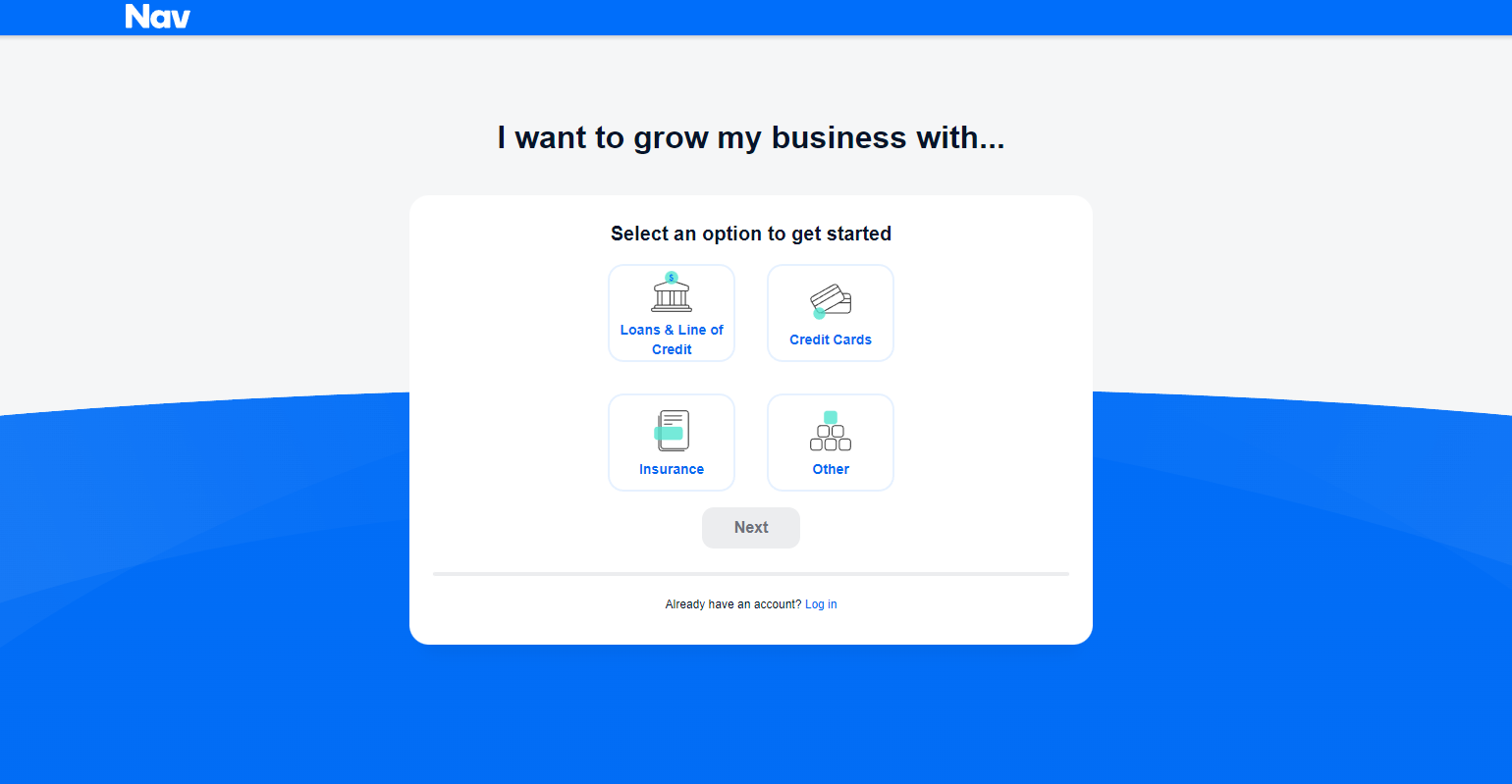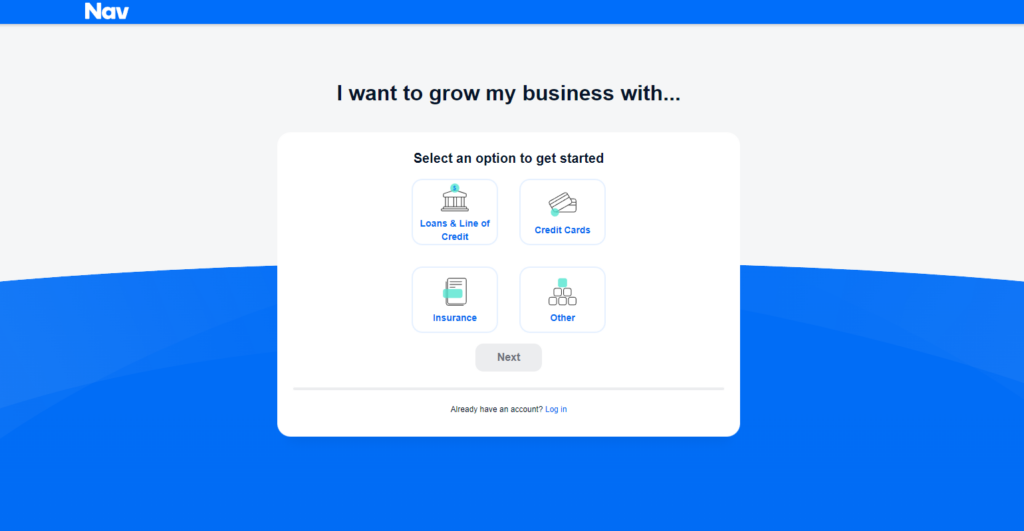 Business Credit Monitoring
With Nav, you can get your personal and business credit scores with 24/7 credit monitoring and alerts.
Just as it's important to keep track of your credit score, it's also important to monitor your business' credit scores to make sure everything is up to date.
Having an accurate overview of your business' credit rating, you can make better decisions when it comes to business loans or credit cards.
Nav allows you to monitor your business' credit profile 24/7 and know exactly where you stand. You'll get alerts 24/7 for any activity that could lower your score or negatively impact your business.
Nav business credit monitoring also means you stay informed about the financial state of your business and take steps to improve your Nav credit score.
The better your business' credit score, the better your chances of being approved for credit or getting the business funding you need to expand.
Nav Business Credit Reports
With a strong credit score, businesses have a better chance of getting approved for financing with favorable rates.
But business credit scores work differently than personal credit scores, so it's important to understand how it works if you want to build strong business credit.
Here's what's included in your Nav business credit score:
Intelliscore Plus V2
Equifax Business Delinquency Score
Experian VantageScore 3.0
D&B Paydex
FICO SBSS
TransUnion VantageScore 3.0
Factors like the company size, industry risk, and age of their credit history are all used to determine a business' credit scores. Especially when it comes to a business' payment history – does it pay bills on time?
Most credit scores are almost exclusively based on this.
Business owners can access their business credit reports and scores from Dun & Bradstreet, Experian, and Equifax with a free Nav account.
It provides credit scores along with summary reports and your personal credit score from Experian.
Nav Marketplace
With the Nav finance marketplace, you can set your business objectives so the system can understand your goals, your industry, and your financing needs.
You'll then receive a financing overview that is personalized to your business. You'll see funding matches along with advice from experts and your next steps.
As your business grows and changes, you can adjust your goals in minutes to get new funding recommendations.
Nav ranks and sorts more than 100 funding options to show the best-matched offers for businesses. This includes business loans, business credit cards, and other business services.
Nav also has dedicated funding managers to help businesses get matched to the best financing options.
Funding managers assist you by working directly with lenders to help you get approved for financing.
Using the Marketplace
When you are provided with financing matches and suitable lenders, you may be requested to provide some business and personal information.
Lenders may conduct a credit check to determine the amount you qualify for. They then process and approve your application and once approved, deposit the funds into your bank account.
Requirements
To sign up for Nav you'll need to own a business in the U.S.
Small Business Financing
Some of the business financing options in the Nav finance marketplace include:
SBA Loans
Small business Administration (SBA) loans from $50,000 to $5 million. The repayment terms on these loans are between six and 25 years.
Microloans
Microloans are small amounts from $500 up to loans of $50,000 with competitive interest rates of 6% to 18% APR. The repayment terms are up to seven years.
Bank Loans
Traditional bank loans from national and community banks that range from $250,000 up to $1 million. Interest rates are typically between 4% to 13% with repayment terms from three years to 25 years.
Business Credit Cards
A range of business credit cards for your needs. If you have a good credit score, interest rates on these credit cards typically start at 14.49% APR.
Business Line of Credit
To get a business line of credit, you need to be in business for two years or more, have a credit score of 600 to 650, and provide verified bank statements or financial statements to show your revenue.
Identity Protection
Along with Nav credit monitoring services, paid plans also get identity protection. This includes a full-service identity and fraud protection from expert specialists.
This includes identity restoration, lost wallet replacement, and up to $1 million in identity theft protection – including reimbursement for legal fees, loss of income, child care, fraudulent withdrawals, and travel expenses.
Nav Plans and Pricing
You can start with a free Nav account to get access to a summary of your business' credit reports, access to the Nav funding marketplace, and lending specialists.
There are more tiers available depending on the additional features and services you are interested in. These are ideal for business owners looking to make the most of their business credit.
Nav Free – $0
The free account from Nav gives you access to a summary of your business's credit reports and scores. You will also get a summary of your personal Experian credit score and credit report.
Standard account features include 24/7 business and personal credit alerts, cash flow alerts and insights, matching to finance offers, and access to lending experts.
Nav Business Manager
The Nav Business Manager account is $29.99 per month. it has all the standard features, along with full personal and business credit reports and scores.
You also have identity theft protection and lost wallet protection.
Nav Business Boost
The Nav Business Boost option is $39.99 per month and you get everything the Business Manager option has, along with tradeline reporting.
With Nav Business Boost, Nav payments are recorded as a new tradeline to the major credit bureaus, and no negative history is reported. You'll get alerts when your Nav tradeline appears on your report.
Nav Business Boost can help your business improve its credit score and unlock more business financing options.
Nav Business Loan Builder
With the Nav Business Loan Builder option at $49.99 per month, you also get access to your FICO® Small Business Scoring Service (SBSS) score, which is used to prescreen SBA loans.
How to Sign Up to Nav
Step 1
Get started
Visit Nav.com and click on 'Start Now'. 
Step 2
Enter your business details
Answer a few basic details about your business, like the products you are interested in, your business name, location, and industry. 
Step 3
See offers
See the offers that are matched automatically to your business profile.
Step 4
Choose and apply
Choose a suitable offer and submit your application.
Other Services
Nav also offers a few other business services, including business formation, business insurance, accounting solutions, and business grants.
There are a lot of small business grants available and Nav helps yo understand how they work and how you can qualify.
Nav helps you get business proposals ready, and compare the different small business grants available.
Our Nav.com Review
Pros

Free account with your business credit score and access to the marketplace.

Access to financing experts and personalized services.

Connects your business to many lenders and financial institutions.

Advanced algorithms to match your business up with suitable lenders.
Cons

Some lenders in the marketplace may charge high interest rates.
Our overall impression of Nav is positive. It's best suited for business owners who need funding to run and expand their businesses.
It's equally good for new business owners who need to build up their credit profiles and credit scores to qualify for business funding.
Customer Service
Nav.com has office locations in California, Utah, and Pennsylvania. You can contact Nav through their online contact form, by phone at (855) 226-8388, or via email at support@nav.com.
Is Nav Legit?
Yes. Nav is a legitimate company with an excellent track record of helping businesses secure the funding they need.
Nav has positive reviews from its customers and is highly rated on Trustpilot, scoring 4.7 out of 5 stars.
Read more Nav reviews below.
Nav Credit Monitoring FAQs
What is Nav credit monitoring?
Nav was founded in 2012 and it monitors your credit reports for accuracy and changes. It can also match your business up with suitable funding offers. Nav has a free service and also paid premium credit monitoring services.
How much does Nav cost?
Nav has a free account, with paid tiers up to $49.99.
Does Nav.com offer free credit monitoring?
Yes. Nav credit monitoring offers a free credit monitoring service in addition to paid options. 
How accurate is Nav credit monitoring?
Your Nav credit score is as accurate as the leading credit bureaus. Nav pulls data directly from the three main credit bureaus which is a huge benefit to customers.
Can I upgrade my Nav account?
Yes. You can upgrade your Nav account by logging in and selecting a different account, or by phoning customer support at (855) 226-8388.
How to I use the identity theft restoration service?
When you sign up for a paid Nav account you're automatically eligible for these services. You can call Nav's Customer Support team at (855) 226-8388 to access these services.