Look, we know there are plenty of totally valid and completely understandable reasons for needing money for your rent payment. The very fact you are looking for advice online right now should be reassurance enough that at the very least, there are many people that struggle with this issue at least once in their entire life. More importantly, since you're here you are probably the type of person who can take this advice and use it in making smarter decisions — after all, someone who isn't willing to take advice wouldn't be looking up an article on how to change their situation in the first place.
So with all that said, we're going to make an educated assumption that you're here because you're willing to just consider your options in order to get you through this rough patch, get you back on your feet, and help you in the best way we understand how. So enjoy this guide, don't try to think too much about the pain of your situation, and focus on the things you can control so you can make the wisest decision possible.
Ask and You Shall Receive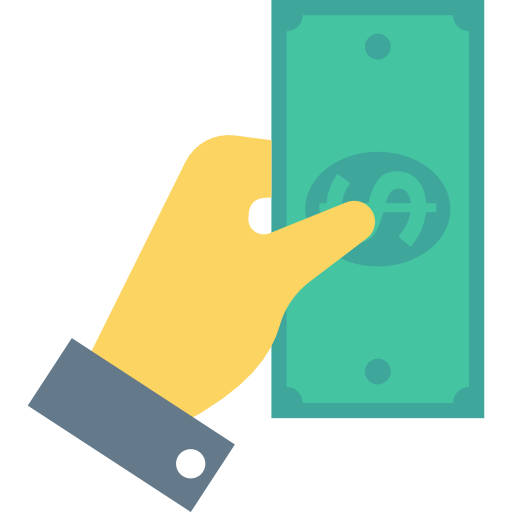 The first thing most people do is ask friends, coworkers, and/or family members for a bit of spare money to cover their upcoming dues.
The reason why this is likely to be the favorite of most people is only because generally speaking there are no actual fees attached to this idea. When you ask one friend for $200, another friend for $200, your dad for $600, you can see that this is probably going to end up being easier to get than you would normally think.
The only thing you need to set aside is your ego in this situation. A lot of people simply will not ask because of embarrassment and/or pride. But in the grand scheme of things, there is almost no nobility in borrowing from a bank or financial institute just to avoid embarrassment.
Assuming you are a trustworthy and stable person and simply hit some kind of rough patch like a car breaking down or a costly medical emergency, this hiccup is totally understandable and relatable — as long as you know how much to ask for and how to explain your situation to the people giving or lending money to you.
Go To a Bank
That's exactly what banks are there for! Banks make their money based off of interest and fees accrued when you have something in your life you believe is important enough to borrow for — and fortunately for you, almost all banks know a place to live is one of the most important things.
Banks will usually be willing to lend for rent, however, there are various drawbacks to choosing a bank loan when you need money for your rent.
Some of these drawbacks are:
You might have to take out a loan much larger than you actually need
You might have to wait too long for approval
You will typically have to get a personal loan in person, which is all dependent on your bank hours
If your rent is $1,500 a month, some banks just may flat out refuse to lend that little out, which can mean slightly higher fees for you when you do get the money. Approval can also be an issue if you need a loan for rent in 24 hours or possibly less, some banks still have a process that may take a week or more to get the approval in the parts of their branches necessary for even a very small loan.
Lastly, if you need a loan for an emergency reason — like you thought you had the cash but turns out you didn't — it's a Saturday or a Sunday and banks are closed, or you're out of town and can't get to your local branch, you're going to be up the creek without a paddle when trying to get a loan approved quickly.
In cases like these online loans are one of the best ways to help pay your rent.
Take an Online Loan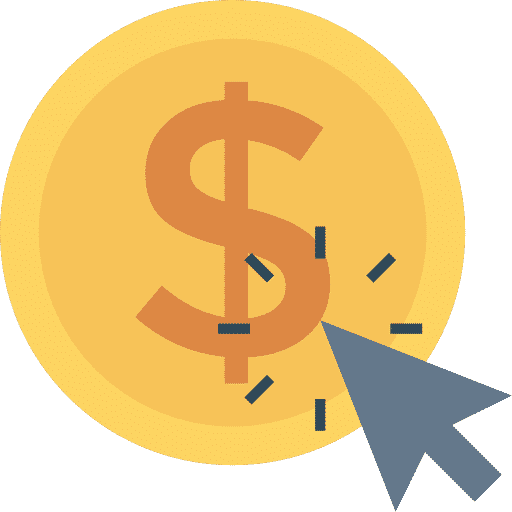 Possibly one of the best tricks you have up your sleeve is getting an online loan that perfectly fits you and your situation.
When it comes to a loan that is most appropriate for rent payments, you're most likely going to be choosing between either an online payday loan or just a standard online installment loan.
Each loan has its own benefits, but both solve the problems that you might run into with a bank or a credit union.
With an online loan you're able to get precisely the amount of money you need for your situation. Furthermore, a lot of online lenders will take people even with subprime credit, and get you approved for small loans in as little as 24 hours- including Saturdays and Sundays.
Understand which loan is best for you is simply by comparing the features between the loans. A payday loan is expected to be paid back within 2 weeks (next payday) and comes with higher interest but extremely fast approval and "poor" credit scores are still welcome if you can verify your income stream.
An installment loan is for those who need a bit more time to make repayments, by having your loan broken up into equal payments over the course of several months.
Fortunately, we at Financer.com have taken the guesswork out of all of this for you! Use our loan comparison tool to quickly find an online loan that matches your situation.
Consider Your Options With Credit
Fees and interests make this option the most expensive option to consider, but cash advances on credit cards is a last ditch effort to get cold hard cash in your hand when you need it the most.
Cash advances don't have "grace periods" like credit does, meaning that you get a fee as soon as you complete the transaction. Additionally, cash advances also have limits that are different than your credit card limits. For example, you could have a line of credit of $2,000 on one card, and only get an advance for $800 on that card.
There are some more complicated workarounds like using the service Plastiq, to pay your bills with credit card. Plastiq will allow you to pay bills where credit cards aren't accepted for a 2.5% fee. This works by your recipient either getting a check from Plastiq or a direct bank transfer, but this option is likely the best possible scenario when it comes to credit.
Our Recommendation
Our recommendation is really to consider your options with something more manageable like an online loan you can find on our website.
Financer.com has taken the leg work out of what otherwise would be a long or confusing process, and provides a list of lenders that have a track record of honest lending.
Get the loan you need for rent in as little as 24 hours today!