$4,000 Loan Uses and Benefits
Being in need of fast cash and not having access to it can be stressful and incredibly aggravating and frustrating.
Borrowing from a family member or a friend may be out of the question, especially if it's a figure like $4,000. So, here are the other loan options:
Conventional loan
Bridge or interim loan
And in most situations, your best bet to come out ahead with the least amount of headaches is going to be an online loan through one of our lenders at Financer.com
Where Can I Get a $4,000 Right Now
If you are already totally familiar with applying for loans, and you understand terms and conditions, then head to the top of this page right now and use our complimentary tool!
Our loan comparison tool at the top of this page only connects you with Financer.com vetted lenders with long track records of successful lending and a large satisfied customer base.
If you are still unsure what the process is for getting a loan is like and you have more questions, than by all means, keep reading so we can help you understand that commitment you're making.
Why Choose an Online Loan?
Most people are now completely comfortable doing business online, this includes taking loans. It's actually in a lot of ways easier than ever to get a loan online than traditional banks.
Traditional banks typically have strenuous processes for approving your loan- regardless of your credit score.
Banks also can be much slower moving than online lenders who pride themselves on being hypercompetitive on interest rates and provide the commodity of "speed".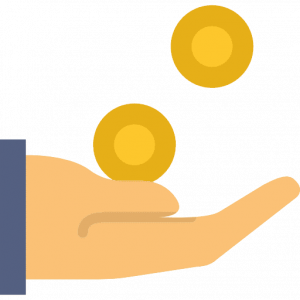 You might be surprised to learn that some online lenders will approve your loan within 24 hours- some even claim instantly!
Speed doesn't always mean "best", so by sticking with the lenders Financer.com has approved of at the top of this page, and by comparing the rates and fees, you will be setting yourself up for the best possible borrowing experience.
Lastly, it's worth mentioning that people generally find that loans online are more easy to get approval for even when their credit isn't optimal.
Your installment loan will be broken up over equal payments over several months helping you get one of the most manageable methods for paying your loans back as possible. Paying back your installment loan sooner than expected generally comes with no penalty fees either making this a perfect fit for most people!
Reviewing Your Credit Report
Since your credit standing is the main factor to be considered, it is important to go through it yourself.  Before applying for a $4,000 loan, go through the three main credit reporting agencies:
Experian
Equifax
TransUnion
Resolve any errors you may see. You are entitled to one free credit report per year from each credit reporting agency. Use this to do a yearly review and correct those errors that you find.
Also, use our loan comparison tool on Financer.com and compare 30 different rates offered by the listed lenders offering $4,000 loans.  The loan amount starts at $50, and the repayment period starts after 15 days. The best part is that the results online are instant.
I Need $4,000 Now, Are $4,000 Loans with No Credit/Bad Credit Even Possible?
It isn't very realistic to expect a $4,000 payday loan in all cases. Payday loans are convenient for people who have bad credit because as long as you verify that you can make a payment back usually within 2 weeks of the payday loan, you can get approved without a hard credit check. But this is something you're going to have to check to see the legalities in your individual state.
When it comes to having no credit whatsoever, it can be fairly unrealistic to expect approval of a loan, especially unsecured if you can't display any sort of credit history at all.
If you need a $4,000 loan now, some options we invite you to explore is comparing our lenders above for the best terms and rates.
With an amount as low as $4,000, you can expect a fast turn around time from most lenders which includes instant or close to instant approval for a lot of people. However, this is a feature you will have to investigate yourself as you look through our lenders in general.