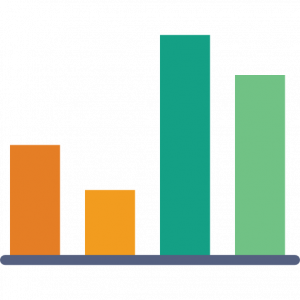 Getting funding for your small business is a tough hassle. You need time to research lenders. You must analyze how the loan will meet your needs. You also need to negotiate a deal. So, why not just find a loan broker to do all this for you?
A loan broker acts as a go-between you and a lender. A loan broker service can save you time, effort and money. The same way a travel agent will negotiate a deal on your behalf.
How it Works?
You will first provide your details to a broker. The broker will then shop around among the best lenders. He will put your specific needs in mind as he does so. This includes loan amount, your credit report and loan purpose.
The brokerage service will then contact you to share the results. You will get to understand each lender's specific requirements and rates. You then choose to be funded by a lender of your choice. Of course, guidelines will be provided before you arrive at this decision.
Why Use a Loan Broker Service?
You get the best rates: brokers expose your application to a bunch of lenders. Thus, they are in a position to find you the best rates.
Alternative options: normally you would have no alternative if you were rejected by a bank. A broker will help you look at alternative lending options.
Professional help: a loan matching service is made of experienced experts. They have previously dealt with various lenders. They can thus differentiate between robbers and quality deals.
They are knowledgeable: all the difficult terms will be clearly explained to you. This is important as it helps you understand the loan agreement before signing.
How to Identify a Good Loan Broker Service
The brokering industry is not free from sly and dishonest acts. Sometimes these promises may go unfulfilled. This, it is wise to ask the right questions to know who you are dealing with. However, there are genuine loan brokers who want to help you get a better deal.
Ask the right questions to know if you have a genuine broker. These factors should guide you;
Total cost of loan
Extra cost
Number of lenders shopped for your application
If your information is exposed to third parties
Fee disclosure
A trustworthy loan broker will not just find you any funding. He will work to offer the right funding according to your needs. When you find a better deal, your rates become affordable.
Loan Broker Services
$500 - $35,000
Loan Amount
3 Months - 6 Years
Term of loan
5.99% - 35.99%
Lowest rate
$500 - $35,000
Loan Amount
6 Months - 5 Years
Term of loan
5.99% - 35.99%
Lowest rate
$500 - $10,000
Loan Amount
3 Months - 6 Years
Term of loan
5.99% - 35.99%
Lowest rate
Show All