A Guide to Tax Refund Loans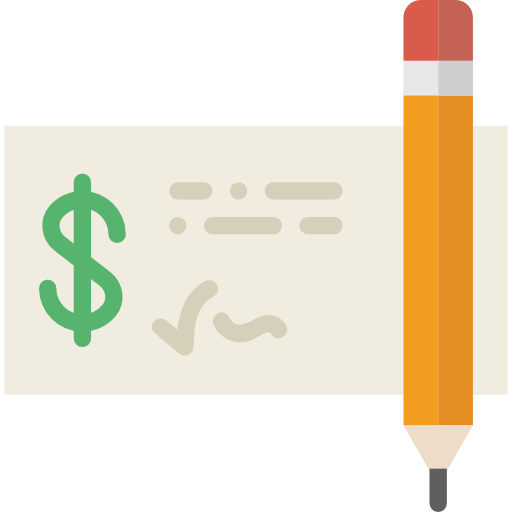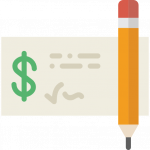 A tax refund loan, which is also called a refund anticipation loan, is a loan based on what a tax-preparation company believes your tax refund will be. This gives you almost immediate access to your tax refund so you can use it to catch up on some emergency expenses. Or, at least that's what you should use it for.
The tax preparer uses the information you provide to draw up and file your tax returns. At the end of the process, you will receive an estimated refund amount. The tax preparer then issues you a short-term loan based on that amount, generally on the same day. The preparer gets repaid by redirecting your income tax check into its own bank account instead of yours. And, of course, there are fees associated with getting this short-term loan, as no lender's just going to give you money out of the goodness of its heart.
Like any loan, there are certain requirements you must meet, like creditworthiness, having a bank account, being a U.S. citizen or resident, etc. Each tax-preparation company will vary, so check the terms before applying.
How do refund anticipation loans work?
Of course, you first must file a tax return with a tax-preparation company and have an estimated refund coming back to you. The company will then run a credit check and several other specific checks to ensure you are entitled to this refund – it's looking for things like back child support, back taxes, etc. If this all comes up clear, then the company will cut you a check, initiate a direct posit or give you a prepaid credit card for the loan amount.
The amount of the loan will be your estimated refund less the fees and interest the tax-prep company charges. The fee for the loan itself can be as much as 10% of your refund. Plus, you may also get nailed with tax-prep fees, origination fees and more, so be prepared to see a nice chunk of money missing from your refund.
Once the IRS directly deposits the money into the preparation company's bank, the company either closes the loan as paid in full or contacts you for additional payment because the refund did not fully repay the loan. Generally, a refund will come up a little short if you have back taxes or owe child support that the preparation company didn't catch when it issued the loan. If you fail to repay the balance, this will cause the same damage to your credit that any other unpaid loan can cause.
Considerations before getting a refund anticipation loan?
Like any loan, there are some things you need to consider before taking out a refund anticipation loan the first step is figuring out if you really need the loan. Here are a few questions to ask before deciding on to get a tax refund loan:
Do I really need the money right now?
With all the technological advancements in finance, those who e-file their taxes are seeing their returns direct deposited in their bank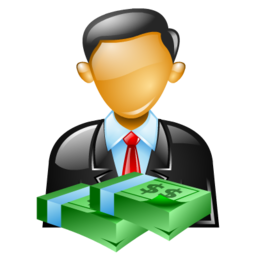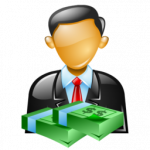 accounts in as little as 10 to 14 days. Can you not wait a week or two for your money? C'mon… answer that question honestly.
If you have a big car repair bill and need the money to pay for the repairs and get to work, you may have a legitimate reason. But if you want to buy that fancy flat-screen TV and just can't wait, you are tossing money out the window. Be patient. That TV will still be there 10 days from now. Heck, in 10 days, you may not even want that TV or you may have run into another, more important, use for that money.
Can I afford the fees?
A refund anticipation loan's fees can be 10% of your loan or more. This may not seem like much on the surface, but for a short-term loan like this, that is ridiculously high. If you have $2,500 coming back, that is $250 you can toss down the toilet just to get your loan a few days early.
What other ways can I borrow this money cheaper or for free?
There are countless other ways to get your money quickly and cheaper. Exhaust all options and leave no stones unturned. Turning over the right stone and getting a cheaper or free alternative can save you a couple hundred bucks.
Alternatives to a Tax Refund Loan
There are plenty of tax refund loan alternatives that can cost next to nothing. Try one of these instead of tossing you tax preparer 10% or more of your refund for a few-day-long loan.
Ask Your Family
Look, we all file our taxes around the same time – well, we're supposed to – and maybe a family member just got his or her refund and has

no immediate need for it. He or she may be willing to float you the money you need now if you agree to have your check automatically deposited into his or her account. When you file, all you do is enter his or her bank account info instead of yours. You can even split your refund into a few accounts, if needed.
Get a Personal Loan
Personal loans tend to have longer payment terms and lack the wild short-term fees these refund anticipation loans have. If your credit is good enough, you may be able to get that loan for the money you need and repay it in full once you get your tax refund. Generally, personal loans can hit your bank account in as little as 48 hours, and they often have no prepayment penalties. Just make sure you remain dedicated to paying the loan off in full immediately. If you pay it off quickly enough, you may have virtually no interest charges.
Borrow From a 401(k) or IRA
Taking out a loan from a 401(k) or IRA is rarely an ideal situation, but in this case, it may save you big money with minimal risk. Check out the terms of borrowing money from these investment accounts and see if they are favorable compared to the 10% the tax preparer will charge you.
If this is a good option for you, and you choose to take out a 401(k) loan, turn around and repay the loan in full the second your refund hit your bank account. While you're there, just deposit your entire refund into your retirement account so it can help you work toward retirement.
Just Wait
Tax refunds aren't the months-long journey they once were. If you opt for e-filing and direct deposit, you will generally see your refund in 10 to 14 days. Is getting your money a few weeks early really a dire necessity? I am willing to say that it often isn't an emergency. Sure, we all love getting money early, but is it worth a few hundred bucks to do so? Not in my mind…