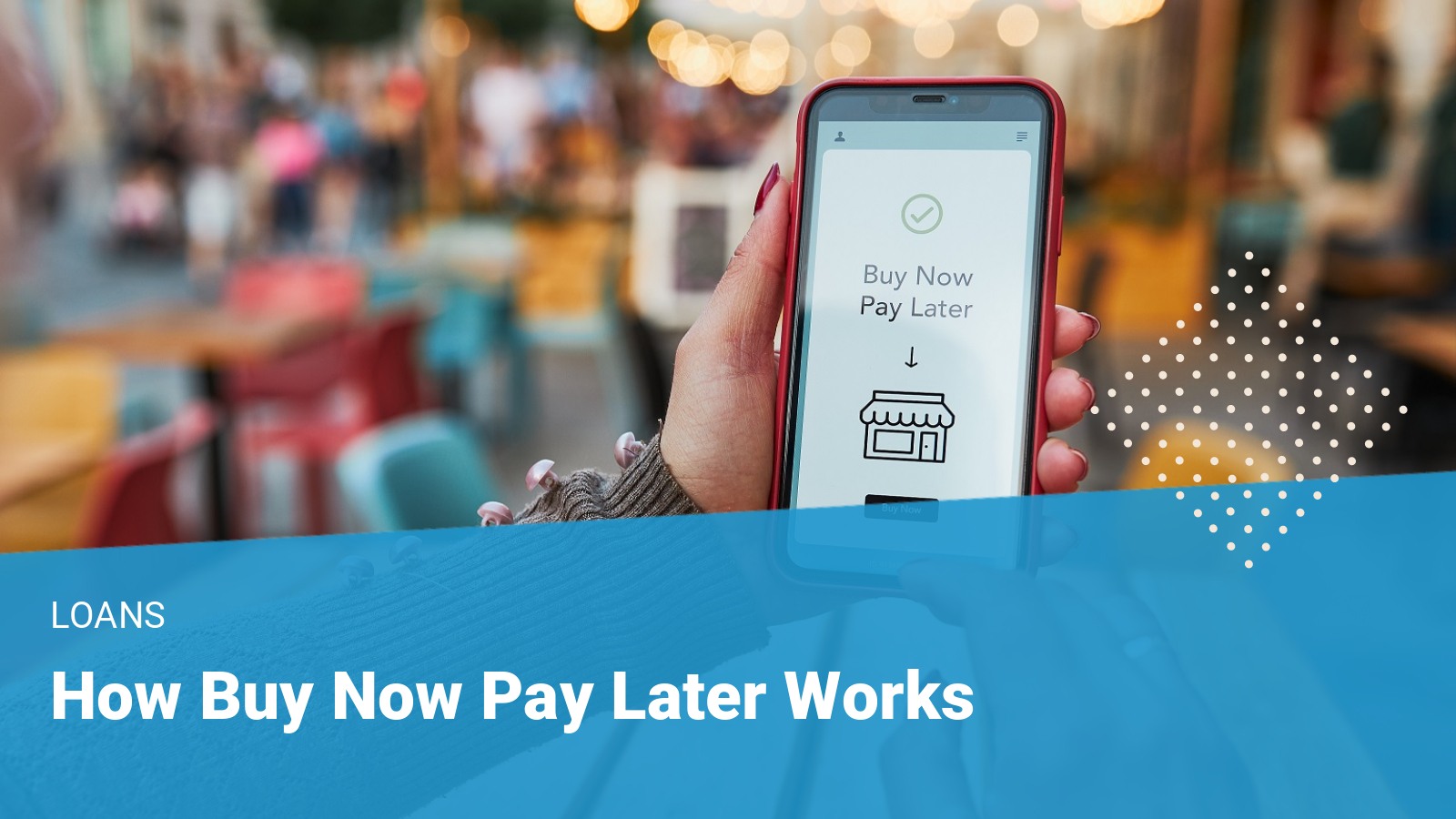 Similar to short-term financing, Buy Now Pay Later (BNPL) has become a very popular payment method, with more than 79 million U.S. consumers using BNPL.
This type of financing is often offered by retailers as a way to entice customers to make purchases they may not be able to afford outright.
You can also use the Buy Now Pay Later method in-store with thousands of merchants that have already adopted this platform.
Some of the most popular Buy Now pay Later companies in the US include Klarna, Affirm, Afterpay, Zip, and PayPal's Pay in 4.
We look at what exactly BNPL is, how it works, how it may affect your credit, and what the benefits and drawbacks of this credit product are.
What Is Buy Now Pay Later?
BNPL allows you to split the cost of a purchase over a specific time period, so you don't have to pay the full amount at once.
Buy Now Pay Later payments are typically made over four or six weeks.
Shoppers worldwide are using Buy Now Pay Later increasingly more for purchases online, as it enables them to make a purchase right away and pay it off later without having to get a personal loan to pay for it.
If you stick to the payment agreement, you don't pay interest or fees, which is one of the best benefits of BNPL.
However, late payments will attract additional fees.
For the majority of shoppers, using Buy Now Pay Later can help them spread out the cost of their purchases interest-free.
But this should be used with caution to avoid ending up in debt you can't afford.
How BNPL Works
There are a few different ways that buy now pay later works.
The most common is deferred billing, which means that you don't have to pay for your purchase right away. Instead, you can pay for it over time, typically in monthly installments.
This can be helpful if you don't have the full amount of money to pay for something upfront and need a little bit of breathing room to come up with the rest of the funds.
Another way that buy now pay later works is through subscription-based billing.
With this method, you'll be automatically charged for your purchase each month until it's paid off in full.
This can be a good option if you want to spread out the cost of an expensive item over time without having to worry about making payments yourself.
Finally, some companies offer financing options for buy now pay later purchases. This means that you can take out a loan to cover the cost of your purchase and then make payments on the loan over time.
This can be a good option if you need more time to pay off your purchase but don't want to put it on a credit card or take out a personal loan.
Should I use BNPL?
Buy Now Pay Later could be a good option for shopping without spending the full amount. It's a type of credit agreement, whereby you make the required installments over weeks or months until you pay the balance in full.
However, when using BNPL, you should consider a few things:
Your Obligations
BNPL is increasingly marketed as the easiest form of checkout.
That's why you might even sign up for it without realizing it because the transactions are often so frictionless. To entice you to pay with BNPL, some retailers occasionally provide additional discounts.
This has the implication that you might not think it through properly and you may be persuaded to make a larger purchase than you planned for.
Review the Terms
It's likely that the tiny print outlining what you're signing up for is published somewhere on the provider's website that is not typically easy to find.
It may be difficult to tell which repayment plan you've opted for and whether it is the best one for your circumstances, particularly if you are given a choice of BNPL products at the checkout.
The risks involved with borrowing, as with any credit instrument, should be understood.
Make sure to look for and then double-check the terms and conditions before you simply check a box without reading them.
If you don't, you won't be able to predict what will happen if you miss paying a bill or find yourself unable to make the required monthly installments.
How Merchants Benefit
With the BNPL model, the payment provider makes money off of the retailer rather than the customer.
The majority of Buy Now Pay Later service providers to deduct a percentage from any sales made where customers choose BNPL as a payment method.
Providers like Affirm and Afterpay help retailers boost their sales by increasing the average shopping cart value.
Does Buy Now Pay Later Affect Your Credit Score?
Most businesses perform a soft credit check as part of their affordability checks when you apply for Buy Now Pay Later credit.
Your credit score won't be impacted by these soft credit checks.
Providers of BNPLs can, however, inform credit reference agencies of missing payments. Therefore, missing or paying late on your monthly installments could lower your credit score.
Some companies may send unpaid invoices to a debt collection agency if payments are frequently late, affecting the borrower's credit rating.
Missed payments
If you miss a payment deadline, you may be charged a late fee, or the payment may be carried over to the next due date.
If you are still unable to make payments, some providers may hand you over to a debt collector to recover outstanding payments.
Therefore, it's imperative that you contact your provider to explain your circumstances and see if they can offer you an alternative solution.
Will I Be Eligible for BNPL?
Because you are borrowing the item's purchase price using Buy Now Pay Later, it is viewed as a form of credit in some ways.
This means that Buy Now Pay Later providers may do a credit check before deciding whether to approve your application.
If you have a bad credit score, you probably won't be eligible for BNPL credit.
You should check your own credit score regularly to make sure that there aren't any issues that may prevent you from qualifying for credit.
Related: How To Improve Your Credit Score
Buy Now Pay Later Alternatives
Buy Now Pay Later is a convenient way to make a purchase and spread out the cost over time, interest-free.
However, there are alternatives available.
You may, for instance, apply for a credit card that allows you to spread out the cost of a purchase over a number of months. If you pay the balance in full within a specific time period, you can avoid paying any interest.
Credit cards also have the benefit of being used for purchases at multiple merchants and not only once.