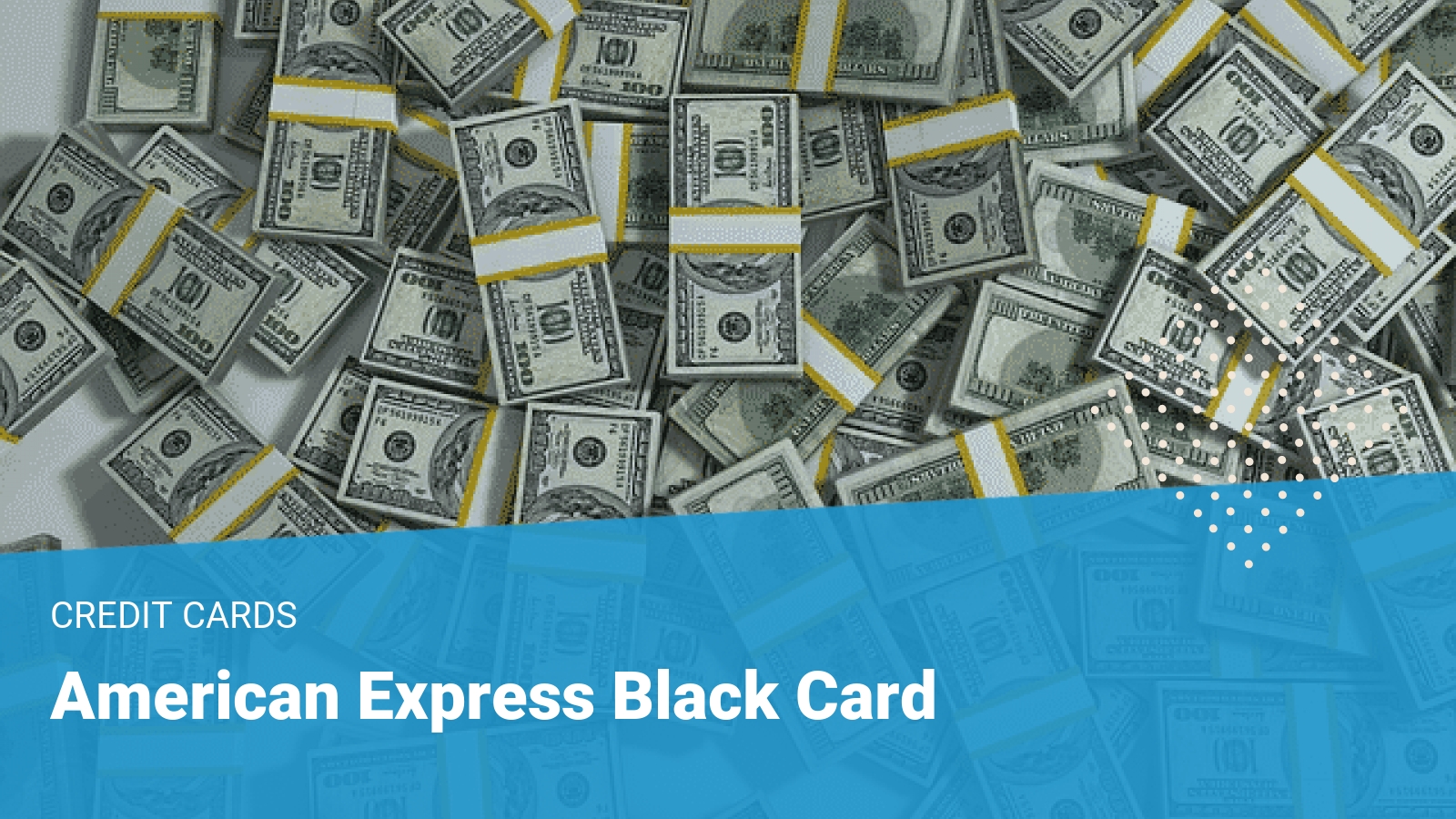 The Centurion Black Card from American Express is an exclusive card that is out of reach for most people. Still, to the few elites who receive the card, it is the key to unlocking some of the world's most luxurious perks.
Amex maintains a high level of secrecy about the Black Card and what it offers.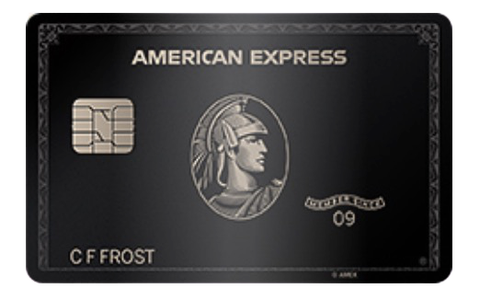 This article will delve into the details the public knows about getting the coveted Amex Black Card. This includes a bit of history and the perks that come along with the card.
If you want to get an American Express Black Card, also known as the Centurion Black card, keep reading and find out what you need to do to be 'invited.'
The History of The Centurion Black Card from Amex
The urban legend started in the 90s when whispers of a new credit card available only to the mega-rich became popular in social circles.
Rumor had it that the card was "invite-only." The card in question would allow the ultra-wealthy to make ANY purchase, regardless of price… put simply- a no-limit credit card.
How to Get an Amex Black Card
Rumors estimate that in total there are only 100,000 black cardholders in the entire world with approximately 20,000 of those in the United States.
Suffice to say, getting selected into their invite-only program is extremely difficult, particularly since there is no American Express Black card pending limit.
However, depending on your spending habits and income, an invite may be closer than you would expect.
There are two types of Centurion Black Cards by Amex – Personal and Business.
What we do know about the American Express Black Card is that you have to spend at least $250k a year across all your American Express Cards to qualify, among others.
The Amex Black Card for Business might be more attainable for business owners since the spending requirements (in addition to pre-qualifiers) are rumored to be $500k a year.
Many businesses have higher expenses than individuals and these count towards the baseline requirement.
Pre-Qualifiers for The Amex Centurion Black Card
So from what we can find out, you need to spend at least $350k personally to qualify for the Black Amex Card or $500k annually for the Business card, but what other pre-qualifiers are there to ensure an invite?
Further information isn't explicitly disclosed; however, American Express is a business like any other.
They want to do business with people who have a solid track record of good spending habits.
Factors that go into your credit score certainly are considered.
It is safe to say they are looking at your credit history, your ability to make repayments, and your credit score. In addition, a low total credit utilization rate may help getting American Express to extend this offer to you.
Don't qualify? Consider the American Express Platinum Card instead. The Platinum card could be a steppingstone to the Black Card over time!
Perks of an American Express Black Card
The perks of having a Black Card are are both tangible and ambiguous.
The Black Amex Card offers members perks that are 100% custom-tailored to their spending habits and lifestyle.
Some of those perks are further improvements on those provided by the American Express platinum card.
Hotels and Airline Services
Speculation is that the Black Card gets you SPG Gold status, Hilton Diamond status, and IHG Platinum Elite status for each hotel chain. These are the top tier membership levels at some of the most prominent and recognized hotels in the world.
The Centurion also gives you Delta Airlines Platinum Medallion status. To earn this status without the card, you normally must fly more than 75,000 miles and spend over $9,000 on tickets in a single year.
You also receive other special American Express Black Card benefits from the Centurion Hotel Program, places like Aman Resorts, Belmond, Mandarin Oriental, Oetker Collection, The Peninsula, St Regis, and Rosewood, Rosewood are a few high-end chains to partner with Amex.
The card offers the ability to status match with other airlines and hotel programs because of your good standing with all the programs Centurions includes for you.
You're virtually guaranteed elite level statuses at any hotel, any airline, car rental services, and more.
Black Card Service Valet
The benefit that makes this card stand out the most and creates the most appeal is the customer service American Express provides. Many people feel this justifies the high entry barrier.
Currently in over 30 international airports, when you land, a Black Card Service Valet (representative) will help you collect your bags, escort you through immigration and security, and help organize transportation for you to your travel destination it an expedited fashion.
Cardholders are given access to all the airport lounges available in the Amex Platinum Collection and receive the benefit of never being turned down at a Centurion lounge.
Centurion lounges also reserve top-shelf premium drinks for Black Card Cardholders.
Centurion Concierge Service
Some people are familiar with the American Express Platinum Concierge Service which helps to secure tickets to sold-out shows and exclusive invite-only events. When you're a Black Card member, the Concierge Service provides an even higher level of service and requests of this nature receive preferential treatment.
There are many stories from Amex Black Card members that display the lengths Amex will go to in order to keep them as a satisfied business partner.
Find the right credit card here.
How Much does the Black Card Cost Annually?
As disclosed on their website, it costs $7,500 to become an American Express Black Card holder. There is a $2,500 annual fee and additional cards cost $2,500.
There are rumors of a targeted 180k point sign-up bonuses with a $20k spend within a specific time frame. Afterward, points are earned at a rate of 1 Membership Rewards point per dollar spent.
However, the purpose of the Amex Black Card is not that of a bonus point card.
How to Get the Most Value Out of the Centurion Black Card
The real purpose of the Amex Black Card is not to be a travel card. It's meant to be an access pass to the .0001% of wealthy people.
It also serves as a status symbol at airports, hotels, and other venues to help accommodate you in the best way possible.
With exclusive invite-only events, the value of the card is also the network you can access in a new way. Imagine receiving an invitation to a private "Black Card Member Only" event if you're a music producer.
let's say you meet Arianna Grande there… obviously, the value is not going to be in the "free flights" you generate on the card but in the doors that can be opened along the way.
Final Thoughts on The Black Card
The Black Card is one of the most exclusive cards available. The information is not meant to serve as an exact guideline on the card's specifics.
Since Amex closely guards information on the card, it's merely speculation from rumors and myths. While some information has made its way into the public domain, Amex has made it difficult to verify all the details..
While the Black Card is not a myth, it is only attainable if you have the right strategy, income, credit score, and social status.
For those of us that do not qualify for The Black Card, there are plenty of other great options for credit cards that offer outstanding benefits. 
How do you qualify for a black American Express card?
Although there aren't official requirements to get invited to the Centurion Card club, there are certain de facto requirements you can meet to increase your chances of getting approved. Firstly, you need to be an existing Amex cardholder in good standing. Secondly, you need to be a high spender in the ballpark of $250,000 to $500,000 in annual spending. You can request an invite if you meet the above requirements.
What does the American Express black card do?
The American Express black card offers exclusive perks and benefits to holders which include elite-level statuses at prominent hotels and airlines as well as car rental services.
What is American Express black card limit?
The American Express black card is a no-limit credit card.
Is Black Amex hard to get?
The Black Amex card is hard to get. This is because it is the most exclusive credit card on the market.