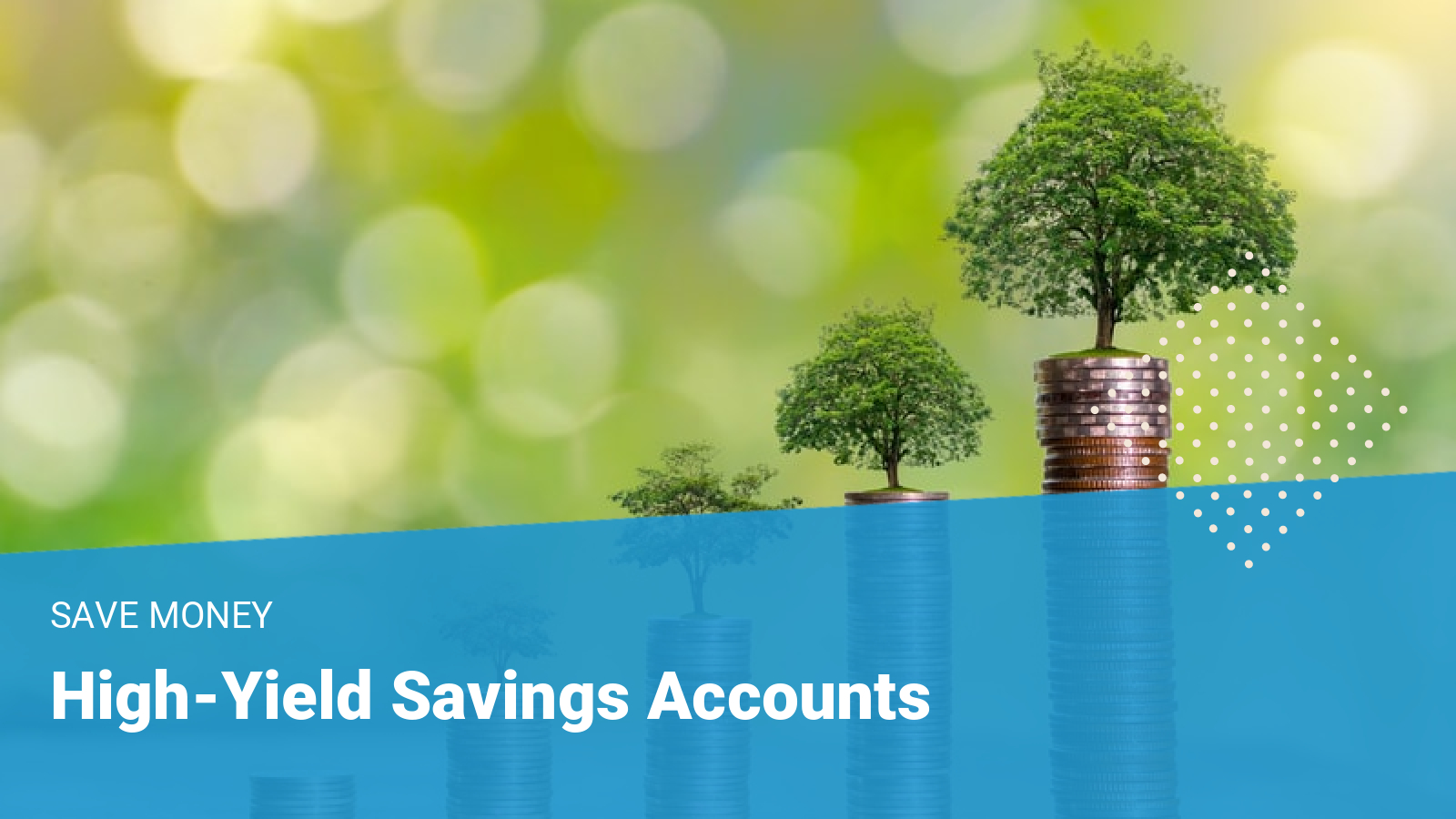 Whether you are wealthy or working class, you need an emergency fund. And there's no better way than saving your hard-earned money in a high-yield savings account.
Here's how high-yield savings accounts work, and how to choose the best one for your specific needs.
What is a High-Yield Savings Account?
High-yield savings accounts allow your money to grow faster than in a traditional savings account, thanks to the higher interest rate.
These accounts are federally insured and earn rates much better than the national average. They earn around 1.50% APY, and by comparison, the national average is around 0.13%.
How Does a High-Yield Savings Account Work
High-yield savings accounts work the same way as traditional savings accounts, but they usually have a higher rate of interest and accrue interest faster.
It's a deposit account offered by credit unions and banks, with a much higher interest rate than traditional brick-and-mortar banks.
This is how it works:
Deposit money into the account. You may need to maintain a certain minimum balance.
Your bank pays interest. Interest compound daily, monthly, or quarterly depending on the bank. It is added to your account balance.
Withdraw from your account as needed. You can only withdraw as many times as you need from a high-yield savings account.
High-yield savings accounts are subject to fees, which can include withdrawal fees, maintenance fees, and service fees. However, some high-yield savings accounts have no monthly fees, like the Savings Connect account from CIT Bank, which only requires a minimum of $100 to open an account.
But before you open a high-yield savings bank account, compare and take into account all the limitations.
Traditional Savings vs. High-Yield Savings Account
High-yield savings accounts typically offer a significantly higher annual interest rate than traditional savings accounts. How much difference can a higher APY on your savings account make? Here's an example.
Let's assume you want to open a new savings account with $1K and save an additional $10 per month. Bank A offers a regular savings account paying 0.07% interest, whereas bank B offers a high-yield savings account paying 0.5% interest.
During the first year, you would get $1.16 in interest on your money, while Bank B would earn you $8.27 for the same savings.
Although these are small earnings, it's an example that illustrates the difference between traditional and high-interest savings accounts. 
High-Yield Savings Account vs. Money Market Account
In contrast to many money market accounts, high-yield savings accounts typically don't allow account users to draw checks against the account.
The only difference between money market and high-yield savings accounts is that they are both commonly offered by FDIC-insured banks.
Money market accounts are significantly more prevalent than savings accounts, however many institutions provide both.
How to Choose a High-Yield Savings Account
Annual Percentage Yield
The APY is one of the most important aspects of any high-yield savings account. APY stands for Annual Percentage Yield and it incorporates compound interest.
Compound interest means that the interest you earn on your money grows over time, so if you started with $100 and earned 4% interest per year, after five years you would have $104. If you then earned another 2% interest per year, your total interest would grow to $108. 
To calculate your potential earnings on a savings account, you need to multiply the APY by the number of years you plan to save.
For example, if you have a 1% APY and plan to keep your money in a savings account for 10 years, your potential earnings will be $1,010.
💡 Tip: Use our compound interest calculator to calculate your potential savings.
Minimum Deposit Requirements
If you're looking for a low-risk investment option, there's no need to put down a large sum of money right away. Some accounts require $100 to open an account while others can require $10,000 or more.
Many online banks offer accounts with no minimum deposits or even no monthly maintenance fees. Some even allow you to keep your funds in a checking account if you prefer. Always decide what you can realistically afford.
Minimum Balance Required
Some high-yield savings accounts require a minimum balance to open an account. These accounts may also have a minimum amount of money to keep in your account to earn the APY rate.
However, what's important to remember is that many high-yield savings offers will not allow you to earn interest if your balance drops below the minimum amount.
If you plan on using the money in your account frequently, then it might be best to choose a bank that doesn't impose minimum balances.
Withdrawal Options
Withdrawals are not allowed from checking accounts unless you pay a fee. You can also transfer funds out of your account if you close the account. If you withdraw all of your money, you will lose access to your account.
There are certain exceptions to the rule, like when you need emergency cash or when you deposit checks.
How To Open a High-Yield Savings Account
Here are a few easy steps on how to open a high-yield savings account.
Steps
Step 1
Compare Rates
Compare the top high-yield savings accounts to find the best rate for you. You may already bank with an institution that offers high-yield accounts, so you can check to see what you could earn. 
Step 2
Compare Institutions
After you've compared rates and found the best option for you, it's time to choose the institution. You may find the right savings rate at your existing bank or credit union, making it very easy to open an account. However, after shopping around you may find better rates at alternative institutions, so always compare offers thoroughly. 
Step 3
Open an Account
Once you've chosen the institution you want to bank with, it's time to open your account. It typically takes around 10 minutes to open a high-yield savings account online. You'll need to provide information such as your full name, telephone number, address, Social Security Number (SSN), and your ID. Most banks allow you to easily open an account online, like with Barclays' Online Savings. 
Step 4
Fund Your Account
Now that your account is open, you'll need to fund your account. You can set up an electronic transfer from another account, which is helpful if you need a minimum deposit. Some institutions also allow you to send a paper check, doing a mobile check deposit, or use a credit card. 
Step 5
Set Up Online Banking or the App
Once your new account is opened and funded, you may want to download the institution's app, or enroll in online banking so you can easily manage your account.
Are High-Yield Accounts Safe?
Safety is an important feature of high-yield savings accounts. They are insured by the Federal Deposit Insurance Corporation (FDIC) and the National Credit Union Share Insurance Fund (NCUSIF) for up to $250,000.
If you lose money due to theft or fraud, your account will be reimbursed. You should also check your account frequently for unauthorized withdrawals or transactions and report them immediately to the bank.
Conclusion
High-yield savings accounts (HYSA) are an essential financial product if you're building an emergency fund or planning on saving up for something in the near future.
You can get more return on your money than you could in a brick-and‑mortar bank account because your cash is safe and accessible.
High-Yield Savings – FAQs
What are the risks of a high-yield savings account?
If you invest above FDIC limits and guidelines it could be a risk. It could also be a risk if you bank with a non-FDIC institution.
Do you have to pay taxes on interest from a high-yield savings account?
Yes, the IRS considers interest earned on bank accounts as taxable interest. All income is taxable, even if you don't report it on a Form 1099-INT.