The Top 100 Personal Finance Blogs 2023
February 20, 2023
111 min read
13894 reads
With thousands of finance blogs out there, who knows where to start? Financer.com has put together the ultimate list of the top 100 personal finance blogs in 2023.
Wherever you are on your journey to financial freedom, this list of the best personal finance blogs will inspire, encourage and equip you along your way.
With every finance blog offering unique concepts, ideas and solutions it's hard to list them 1 to 100 so we have listed them in alphabetical order.
From FIRE to trading, budgeting to paying off debt, each personal finance blog has a wealth of experience and valuable content. Enjoy clicking through to find one that inspires you to continue building long-term wealth.
This list is ranked alphabetically. All featured blogs are the best the internet has to offer. Enjoy!
1500 Days To Freedom

1500 Days to Freedom gives a detailed breakdown of how the author found his financial independence. This blog gets into the nitty-gritty of rejecting consumerism and running towards a secure future.
Facebook: @1500days
Twitter: @retirein1500
Instagram:@1500days
"So, do you want to work until you're 80 or be able to retire to a beach in Costa Rica when you're 45? I enjoy my work, so I'm not sure. What I do know though is that I want the freedom to choose."

– Featured Quote from 1500 Days To Freedom
---
20 Something Finance


20 Something Finance helps young professionals become financially responsible and live a more environmentally friendly and self-aware lifestyle.
Facebook: @20somethingfinance
Twitter: @GE_Miller
"Stop chasing happiness through consumption. Realize and acknowledge it for being the mirage that it is."

– Featured quote from 20 Something Finance
---
A Purple Life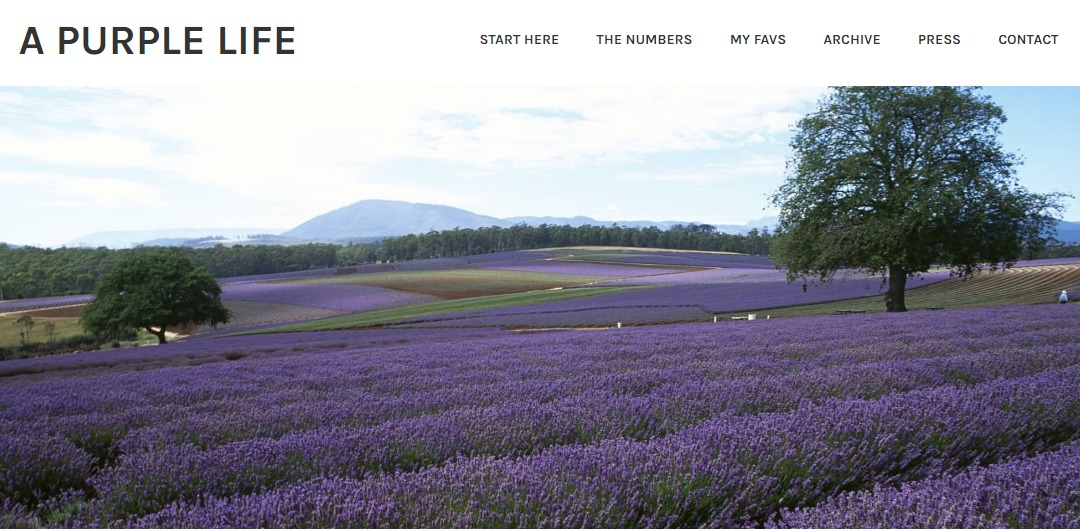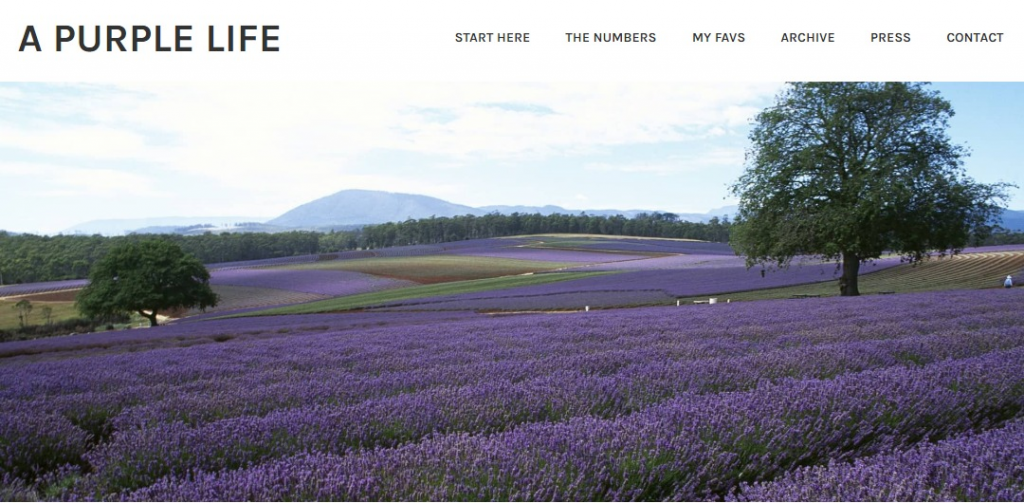 A Purple Life is a fresh and honest blog that journals the author's ride to retirement at 30 years old. You will find a wide range of topics on this blog that spans far beyond personal finance.
Facebook: @APurpleLife
Twitter: @APurpleLifeBlog
Instagram: @APurpleLife
"My main objective in retirement is to spend more time with my loved ones and I can't do that if they're not around. Tomorrow is never guaranteed. Everything is a risk and this is the level of risk I am comfortable with."

– Featured quote from A Purple Life
A Wealth of Common Sense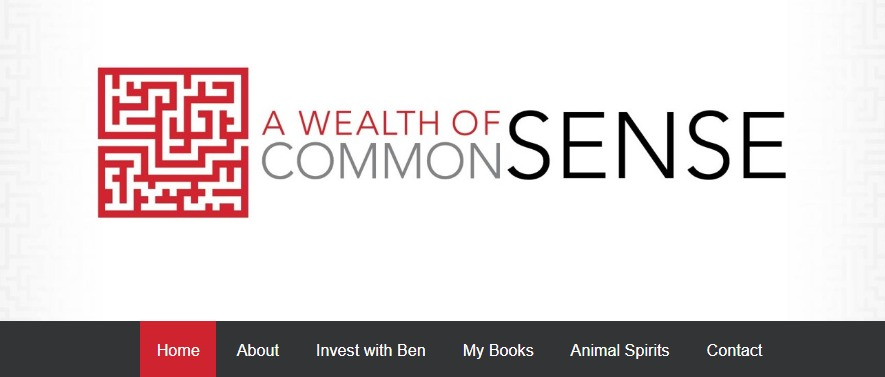 A Wealth of Common Sense is a blog focused on wealth management, financial markets, and investing. It takes complex financial concepts and breaks them into everyday language that anyone can understand. Specifically focussing on simplifying investment solutions and the psychology behind finance and investment.
Twitter: @awealthofcs
"The stock market doesn't care about feelings. It just keeps right on moving along, discounting the future. And in this crisis, during the biggest quarterly drop in economic activity in our country's history, the stock market looked across the valley."

– Featured quote from A Wealth of Common Sense
Afford Anything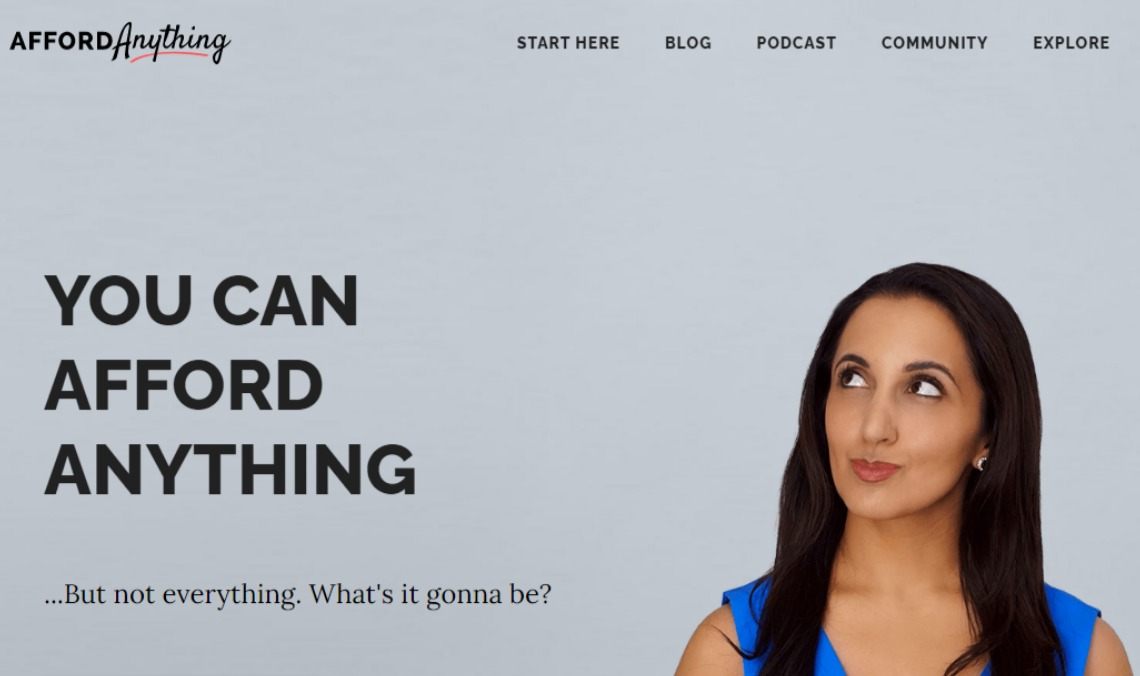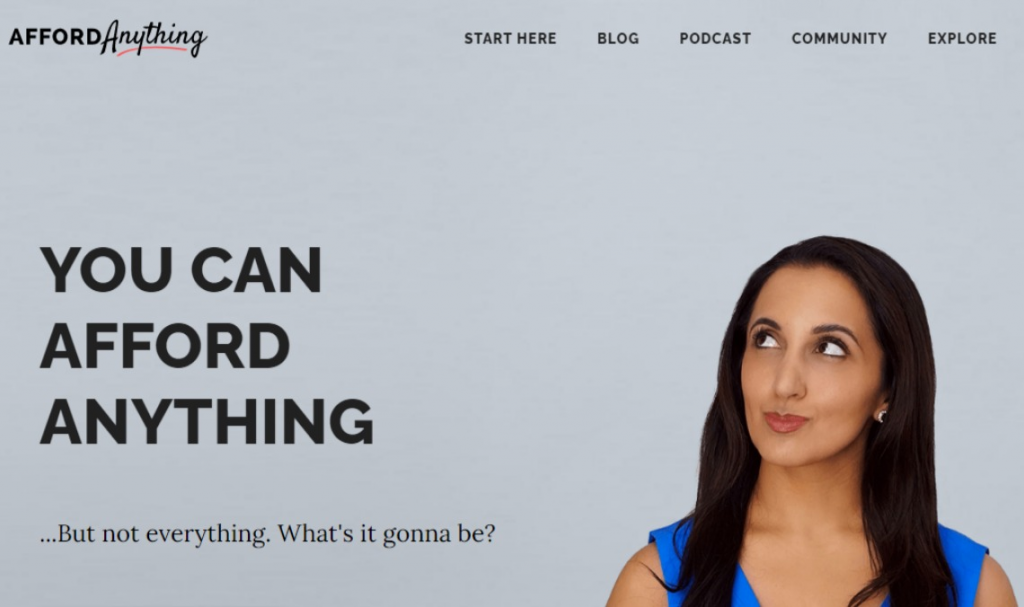 In Afford Anything, Paula Pant helps you define your financial values and build wealth through smart investments so that you can create a financially independent life. Through creating a passive income Paula has broken the shackles of paycheck-dependence and now inspires others to do the same.
Facebook: @AffordAnything
Twitter: @AffordAnything
Instagram: @paulapant
"Let me be clear: I'm not a beach bum who wants to drink margaritas all day. I wanted the freedom to work on Purpose-Driven projects, instead of relying on a paycheck for groceries and gas."

– Featured quote from Afford Anything
Arrest Your Debt


Arrest Your Debt is an honest and inspiring personal finance blog helping readers get rid of debt for good with practical resources to help you stay on track. From budget templates to printables and finance calculators, Arrest Your Debt is the place to go when you need to get on top of your finances.
Facebook: @Arrestyourdebt
Twitter: @Arrestyourdebt
Instagram: @arrestyourdebt
"If you don't have a budget, you are living dangerously. You have either fallen off the proverbial financial ship or are taking on water and sinking slowly without even realizing it."

– Featured quote from Arrest Your Debt
Ask The Money Coach


Ask The Money Coach is the product of Lynnette Khalfani-Cox's wealth of expertise in personal finance. After writing 15 money-management books, Lynette decided to create Ask The Money Coach where she shares her valuable insights on everything from taxes to investing, entrepreneurship to family finances. This blog definitely deserves to be among the top finance blogs.
Facebook: @lynnettekhalfanicox
Twitter: @themoneycoach
Instagram: @lynnettekhalfanicox
LinkedIn: @askthemoneycoach.com
"Millionaires are quietly setting up a life of wealth instead of being distracted by things that make them look wealthy in the eyes of friends and associates."

– Featured quote from Ask The Money Coach
Beyond Pennies

Beyond Pennies helps people save smart and invest well. The blog focuses on saving, investing, and working towards financial freedom. You can enjoy free worksheets and exclusive templates as well as a plethora of knowledge on becoming financially healthy.
Facebook: @BeyondPennies
Twitter: @BeyondPennies
Instagram: @beyondpennies
"For each tenet of stoicism, there is a reasonable application to personal finance. It's actually kind of brilliant how it all fits together and creates the perfect financial mindset."

– Featured quote from Beyond Pennies
Bible Money Matters


Bible Money Matters was created by Peter Anderson in 2008 as a way to discuss his two greatest passions and offers personal finance from a religious perspective. If religion is a big part of your life then this blog will definitely speak to you.
Facebook: @biblemoneymatters
Twitter: @MoneyMatters
"When I was younger and single, I didn't worry about money all that much. Now that I'm responsible for the only income for my family of four (and that income is unpredictable), money is on my mind all the time. I've found that having a sufficient emergency fund makes a huge difference for peace of mind."

– Featured quote from Bible Money Matters
Broke Millennial


Broke Millennial is all about getting your financial life together and Erin Lowry, the original 'broke millennial' is passionate about helping millennials specifically to understand and improve their financial health.
Facebook: @BrokeMillennial
Twitter: @BrokeMillennial
Instagram: @brokemillenialblog
"It's time to get your financial life together. It doesn't need to be terrifying, it just needs to get done."

– Featured quote from Broke Millennial
Budgets Are Sexy


J. Money and now 5am Joel manage the award-winning blog Budgets Are Sexy. They discuss everything from budgeting to building savings, early retirement, and learning to hustle.
Facebook: @budgetsaresexy
"You can stop working a helluva lot earlier if you only need $1,000 a month to live vs, say, needing $10,000. You may not be living as sexy a life as you'd like, but mathematically that's what you're looking at."

– Featured quote from Budgets are Sexy
Cait Flanders


Cait Flanders blog turned two books calls forth your inner mindful consumer hidden somewhere in your wallet between your Costco card, visa, AmEx, and coupons. A fantastic read for those wanting to be more intentional with their money and life.
Instagram: @caitflanders
"In order to change paths and live a more intentional life, you might need to embrace an adventurous mindset. We can all learn how to do that."

– Featured quote from Cait Flanders
Cash Money Life


The same author as The Military Wallet, Cash Money Life is a blog journaling Ryan Guinea's road to money management, entrepreneurship, and career. Loaded with great content, Cash Money Life is a must-read.
Facebook: @CashMoneyLifeBlog
Twitter: @CashMoneyLife
"I've said it before and I will say it again – there is no one-size-fits-all approach to money management."

– Featured quote from Cash Money Life
Clever Dude


Clever Dude blog offers a great wealth of knowledge on everything family, marriage, finance, and life. If you need to get in control of your family's budget then you'll find plenty of great financial tips here.
Facebook: @Clever-Dude
Twitter: @cleverdude
"One of the reasons people get into debt is because they either lack discipline or they lack planning for what life throws at us."

– Featured quote from Clever Dude
Clever Girl Finance


Clever Girl Finance is a personal finance blog passionate about helping women grow their financial literacy and confidence. It's a valuable resource for women who value their financial well-being.
Facebook: @clevergirlfinance 
Twitter: @CleverGirlCGF
Instagram: @clevergirlfinance
"Although a frugal lifestyle can seem like a sacrifice in quality, it doesn't have to be. Instead, you can choose to be frugal in ways that will add more value to your life."

– Featured quote from Clever Girl Finance
Couples Money


Sharing finances in a relationship can be challenging. Couples Money helps partners have tough finance conversations and provides actionable solutions to work towards their joint goals.
Facebook: @couplemoney
Twitter: @CoupleMoney
Instagram: @couplemoney
"Merging finances is more than combining bank accounts. It's working together with the good, bad, and awkward, including dealing with debt."

– Featured quote from Couple Money
Cut The Crap Investing


Dale Roberts is an investment expert. He began his blog to help Canadians invest their hard-earned money. Cut the Crap Investing covers detailed wealth management topics from financial planning to finance behaviors.
Facebook: @cuthecrapinvestingblog
Twitter: @67Dodge
"One of the reasons people get into debt is because they either lack discipline or they lack planning for what life throws at us."

– Featured quote from Cut The Crap Investing
Dave Ramsey


Dave Ramsey has helped millions of people find financial freedom through his expert methods and his personal finance blog is described by many as the holy grail.
Facebook: @daveramsey
Twitter: @DaveRamsey
Instagram: @daveramsey
"It is possible that the greatest character trait of people who win is simply perseverance. 

– Featured quote from Dave Ramsey
Deal Seeking Mom


Deal Seeking Mom has been helping moms and others save money so they can spend it on the things that matter most to them since 2008.
Facebook: @DealSeekingMom
Twitter: @TaraKuczykowski
Instagram: @unsophisticook
"I've learned how to save on the things I NEED, so I can spend on the things I WANT."

– Featured quote from Clever Dude
Dear Debt


Melanie Lockert created Dear Debt as a way to chronicle her journey of breaking up with over $80,000 dollars of debt. She now helps others to do the same and is especially passionate about debt-related suicide prevention and empowering women to take control of their finances.
Facebook: @melanie.ann.31
Twitter: @deardebtblog
"You are not a loan. You are not alone."

– Featured quote from Dear Debt
Debt Discipline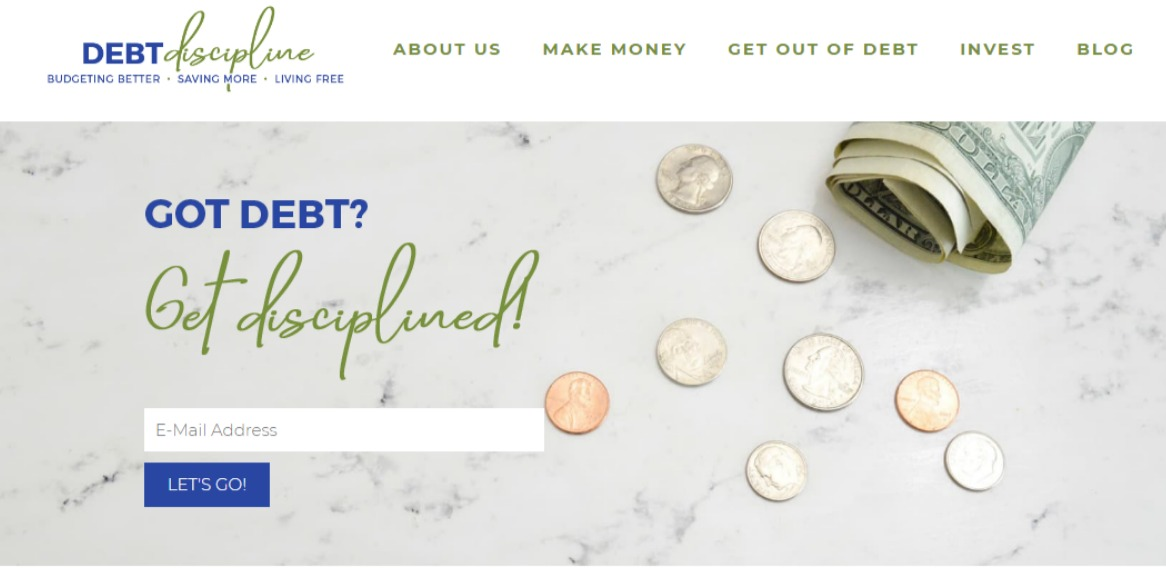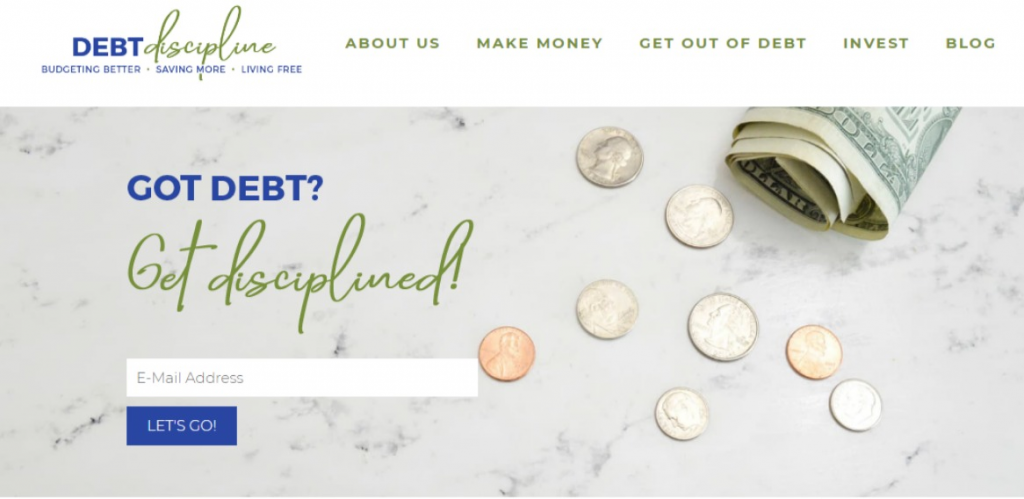 Debt Discipline can help readers get out of debt and control their spending. After getting his family out of $109,000 worth of debt, Brian now helps others to do the same and improve their quality of life without living beyond their means.
Twitter: @FinLitBrian
""Americans are drowning in debt because they start borrowing without any discipline. As a result, debt doesn't just derail their spending pattern for the present and future but also robs them of their peace of mind."

– Featured quote from Debt Discipline
Debt Roundup


Grayson Bell shares resources and solutions on how to get out of debt and increase your income through Debt Roundup. Grayson also warns that he is not afraid to discuss more unspoken and controversial topics.
Facebook: @DebtRoundUp
Twitter: @DebtRoundUp
LinkedIn: @grayson-bell
"Too many of us are focused on instant gratification, but if you've never talked to a lottery winner, then you might not know that it usually ends in failure."

– Featured quote from Debt Roundup
Dough Roller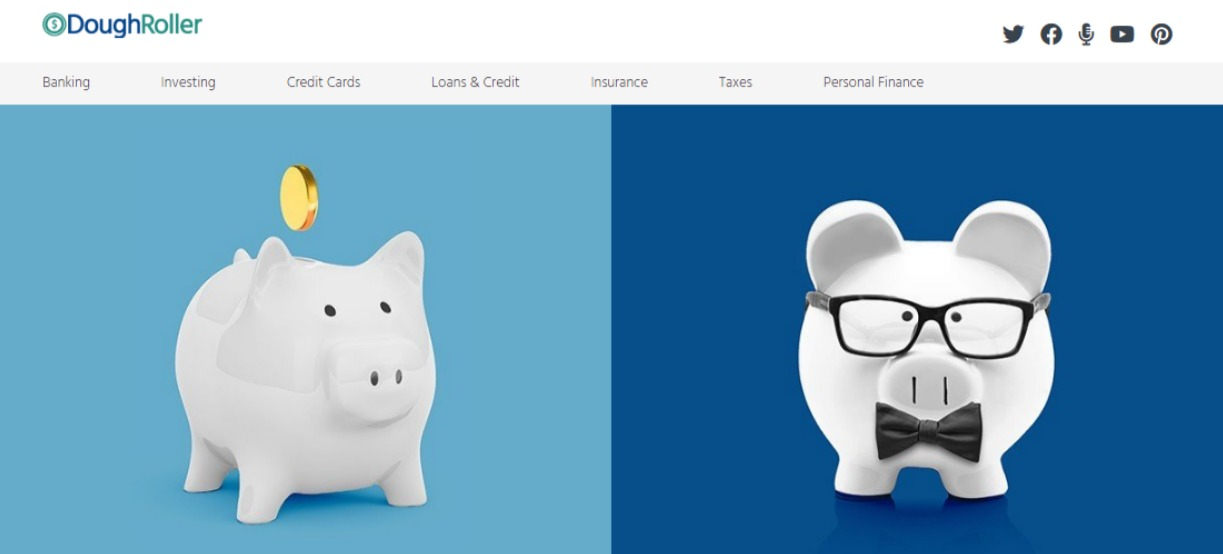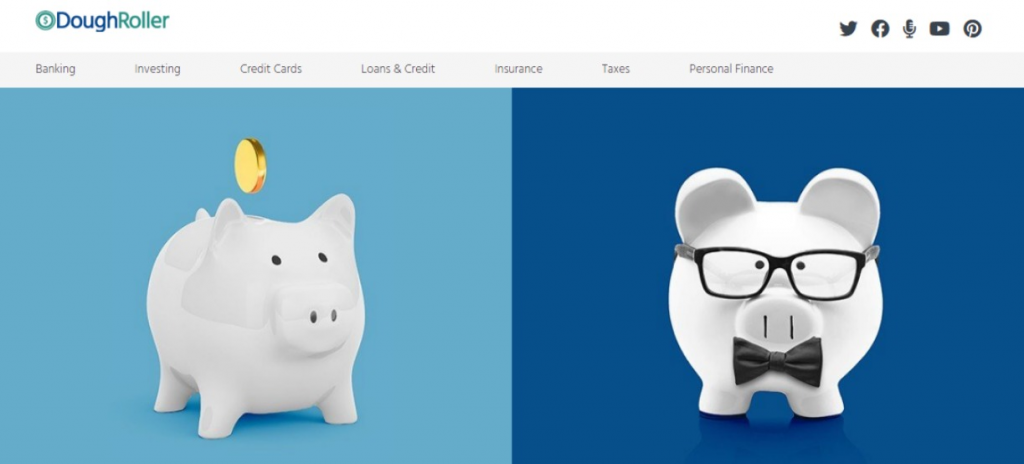 Dough Roller is a blog overflowing with personal finance topics that will help readers manage their money.
Facebook: @Dough Rollers
Twitter: @Doughroller
"For some people (like me) the wealth-building or emotional aspect of owning a home is enough to counterbalance the time it requires. But if you can't picture yourself settling into domesticity to maintain your new home, maybe you should stick with renting for a while longer."

– Featured quote from Dough Roller
Early Retirement Extreme

Early Retirement Extreme is a personal finance blog targeted to median-income earners who are willing to do what it takes to get financially free and retire early. It's a blog that shows all things are possible with a large cup of grit and determination.
Facebook: @earlyretirementextreme
Twitter: @extremejacob
"The key to success is to run your personal finances much like a business, thinking about assets and inventory and focusing on efficiency and value for money. Not just any business but a business that's flexible, agile, and adaptable."

– Featured quote from Early Retirement Extreme
Ellevest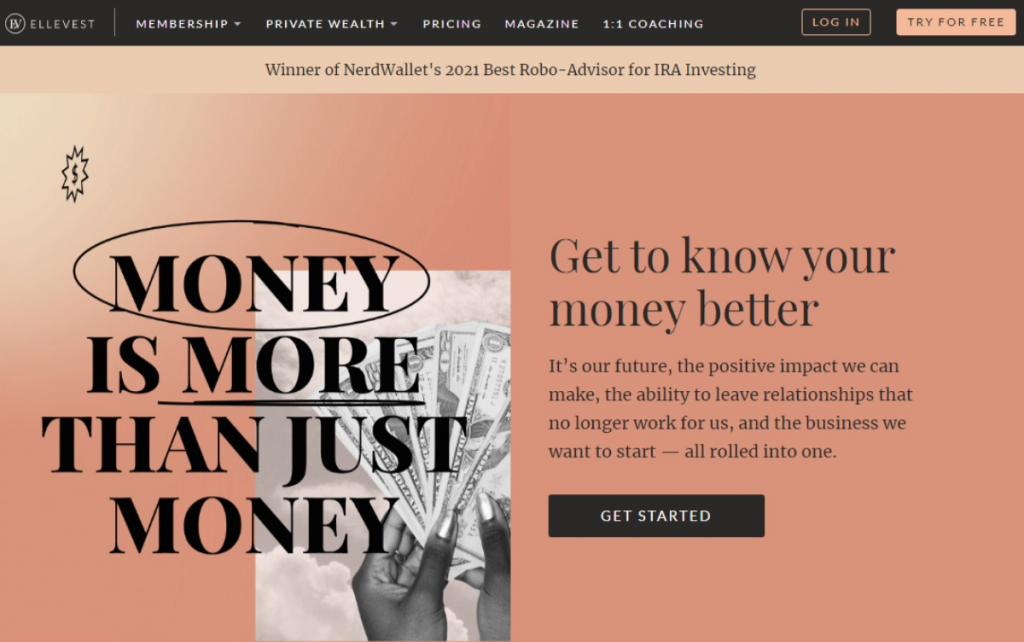 Ellevest is much more than a blog. It is a Robo-advisor run by women to help women who want more money management. Although their magazine offers free and informative articles for the modern woman and money, there is a membership cost.
Facebook: @ellevesting
Twitter: @ellevesting
Instagram: @ellevest
LinkedIn: @ellevest
"Every dollar you invest has to go somewhere, which means it has an impact. And that impact may be aligned with your values. Or it may not be."

– Featured quote from Ellevest
Eric Nisall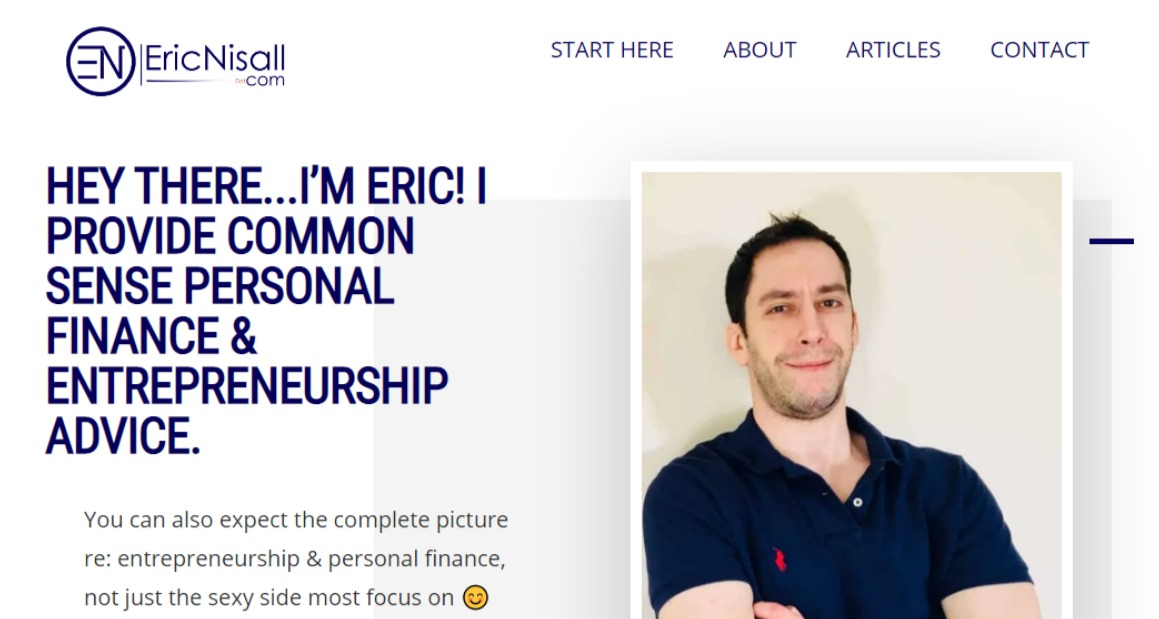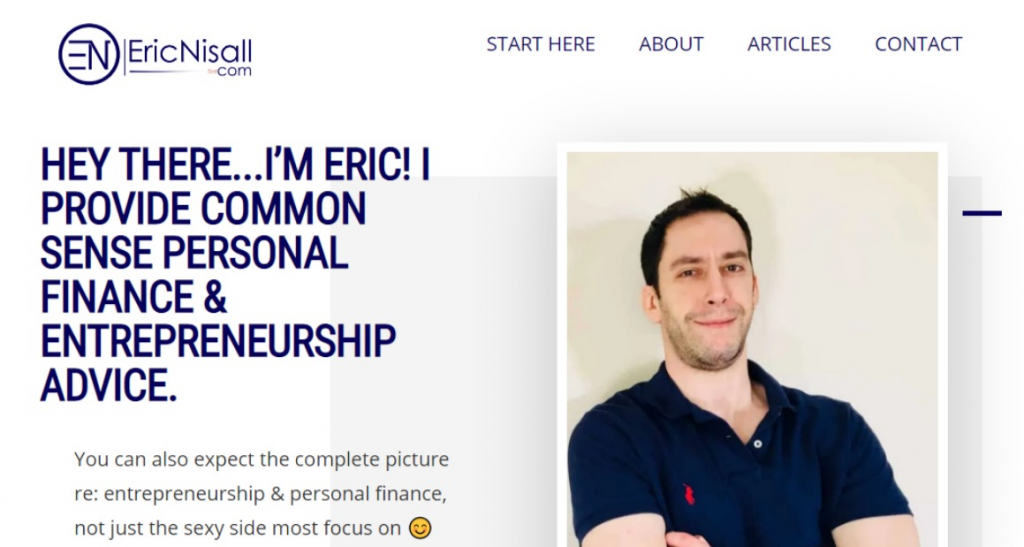 From personal finance to building a small business, Eric Nisall's blog will help you understand the jargon, answer the questions you don't even know to ask about this whole personal finance thing.
Facebook: @EricNisall
Twitter: @ericnisall
Instagram: @ericnisall
LinkedIn: @ericnisall
"Starting a business and being profitable are very different things."

– Featured quote from Eric Nisall
ESI Money

ESI Money breaks down money management and growing your wealth into appliable steps. They believe anyone can become financially independent if they're willing to put in the work.
Facebook: @ESIMoneyBlog
Twitter: @ESIMoneyBlog
Instagram: @esimoneyblog
"The vast majority of people do not have the discipline to keep debt and use it to fund investments. Instead of "investing the difference" by keeping debt most will "spend the difference". I've seen it over and over again."

– Featured quote from ESI Money
Everything Finance


As the name suggests Everything Finance covers topics from budgeting to goal setting, taxes, money mindset, and everything in between.
Facebook: @EverythingFinance
Twitter: @AllFinance
"The average American is not saving enough for retirement, and this can easily lead to financial stress and even a scarcity mindset."

– Featured quote from Everything Finance
Farnoosh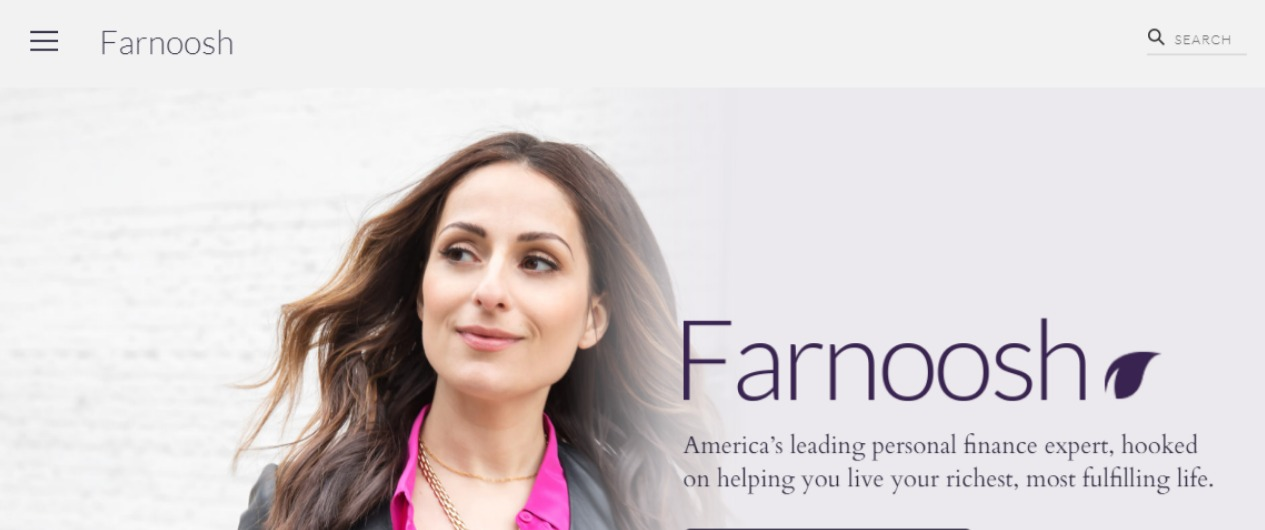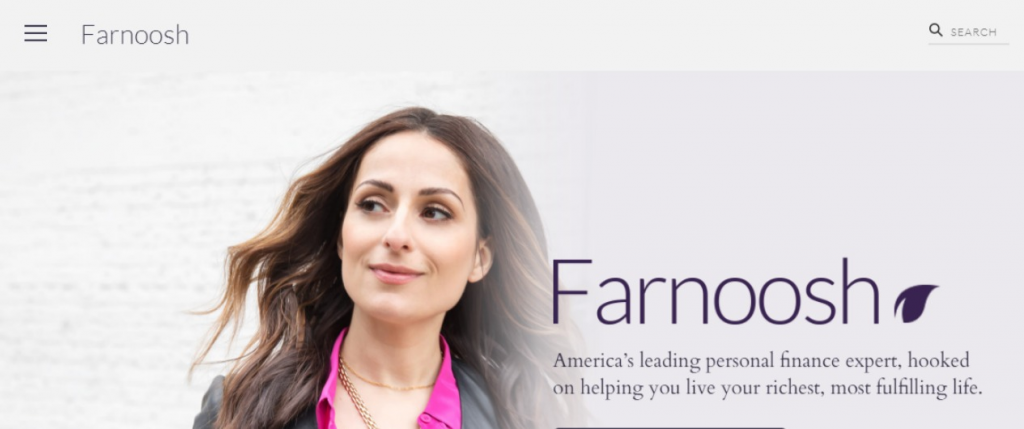 Farnoosh is one of America's leading finance experts, helping people to live their richest and most fulfilling lives through her personal finance podcast and blog discussing subjects such as debt, saving, and self-employment.
Facebook: @FarnooshTorabi
Twitter: @Farnoosh
Instagram: @farnooshtorabi
"As I developed this whole new way of talking about money and relating to people around their finances, my career matured. The types of issues I tackled matured. I matured."

– Featured quote from Farnoosh
Femme Frugality


Femme frugality is a personal finance blog and commentary of current events in the financial world through a feminist lens, covering family finance, saving, and much more.
Facebook: @Femme-Frugality
Twitter: @femmefrugality
Instagram: @femmefrugality
"Saving vs spending is a huge battle that each one of us fights. We may fight it on the daily if we're shopaholics, or we may fight it only during periods of emotions distress."

– Featured quote from Femme Frugality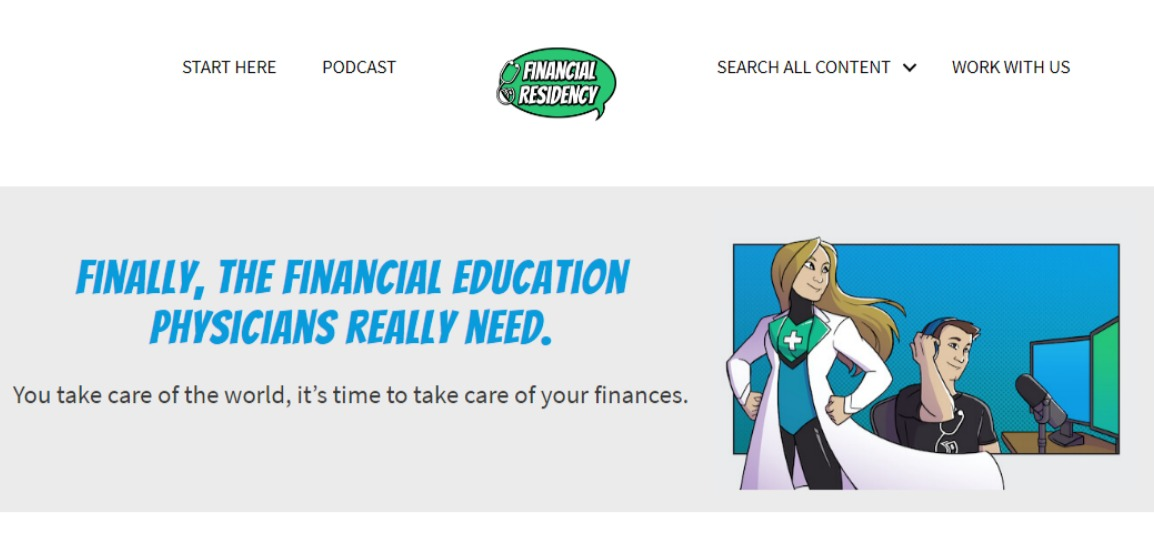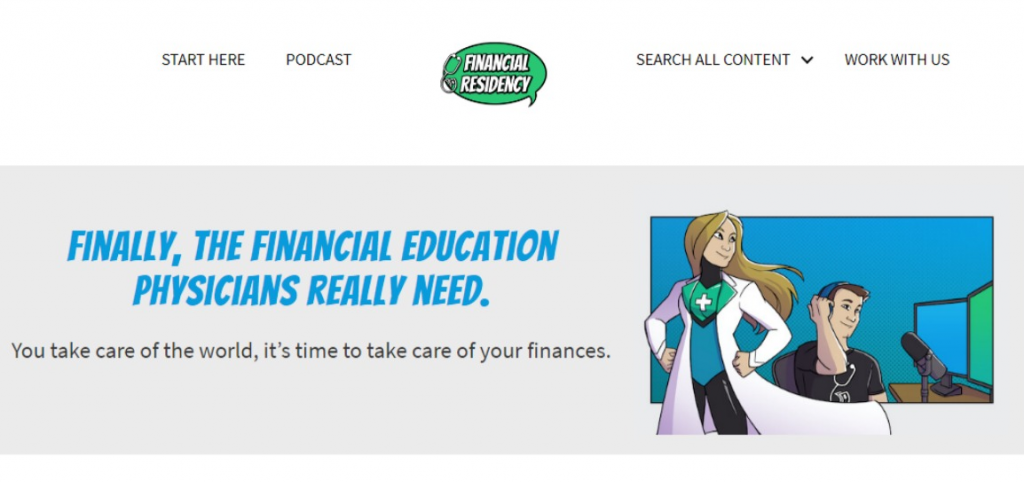 Finance Analyst Starter Kit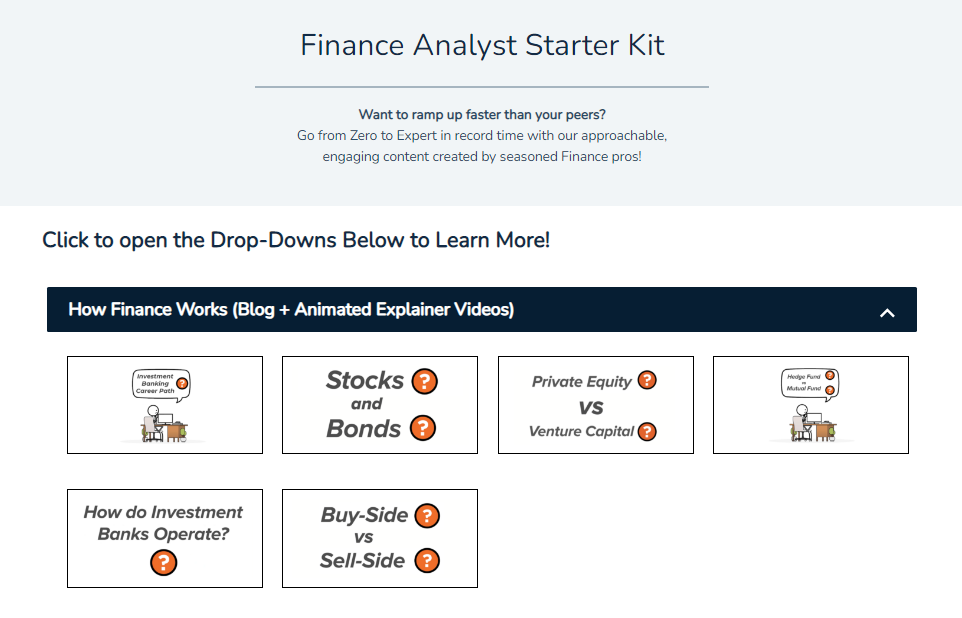 Finance Analyst Starter Kit from Finance|ables offers tons of resources for those wanting to learn more about finance. The platform was created to allow readers to go from zero to expert in record time, with engaging content. Learn everything from how finance works, to understanding complex finance terms.
Facebook: @Financeable1
Twitter: @Financeable1ter.com
LinkedIn: @Finance-Able
"Finance|able was created to fill the void in the market for approachable, intuitive finance career training."

– Featured quote from Finance|able
Financial Residency
Financial Residency is a blog and podcast jam-packed with the kind of free and actionable financial education that you didn't learn in college. The blog is targeted toward doctors but has value to other professionals looking for ways to grow their wealth.
Facebook: @physicianfinance
Twitter: @physicianwealth
Instagram: @financialresidency
"To establish a strategy to pay down debt, you have to look at it line by line. You may think you know the exact amounts or you've been afraid to look at your statements in detail. Either way, take time to get the exact numbers on paper."

– Featured quote from Financial Residency
Financial Samurai


The Financial Samurai is a one-stop shop for all things FIRE. The blog is written by Sam, who delves into the realm of investment, real estate, planning for retirement, and personal development strategies that help you build passive income.
Facebook: @financialsamurai
Twitter: @financialsamurai
LinkedIn: @financial-samurai
"Know that there is money everywhere for the taking. You've got to believe you deserve to be rich."

– Featured quote from Financial Samurai
Four Pillar Freedom


Four Pillar Freedom helps readers build wealth, invest and gain financial freedom so that like him, they can live a rich life. His unique framework is made up of the following four pillars; philosophy – identify your "why", psychology – reduce spending, work ethic – increase income, and finance – grow wealth.
Twitter: @4PillarFreedom
"The first step to generating wealth is to acquire knowledge in some niche topic that most people find difficult to learn."

– Featured quote from Four Pillar Freedom
Frugal Beautiful Life


Frugal Beautiful Life offers creative ideas on how to get really smart with every dollar you spend. Shannyn says she's committed to living a debt-free life, so if you feel the same then this could be the blog to help you get there.
Facebook: @frugalbeautiful
Twitter: @howdyshannyn
Instagram: @howdyshannyn
"Frugality is a way of life so you can spend wisely.  Spend fabulously on what matters to you, and skip or save on the rest."

– Featured quote from Frugal Beautiful Life
Frugalwoods


Nate and Liz are the Frugalwoods and inspire others to manage their money to create new opportunities that wouldn't exist without financial independence. Their blog covers a wide range of topics from conscious living, minimalism, and real estate to travel, home improvements, and marriage.
Facebook: @frugalwoods
Twitter: @FrugalWoods
Instagram: @frugalwoods
"Too often, money is discussed in hushed tones, behind closed doors, underneath covers, or, more likely, not talked about at all. A lot of us (me included) feel stupid if we don't know what a financial term means and we aren't sure if it's ok to ask questions."

– Featured quote from Frugalwoods
Get Rich Slowly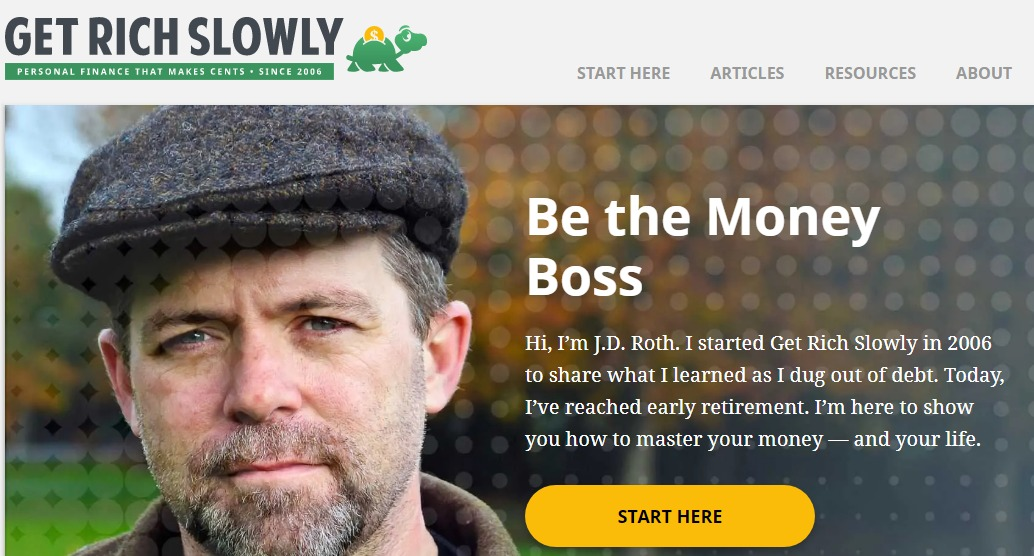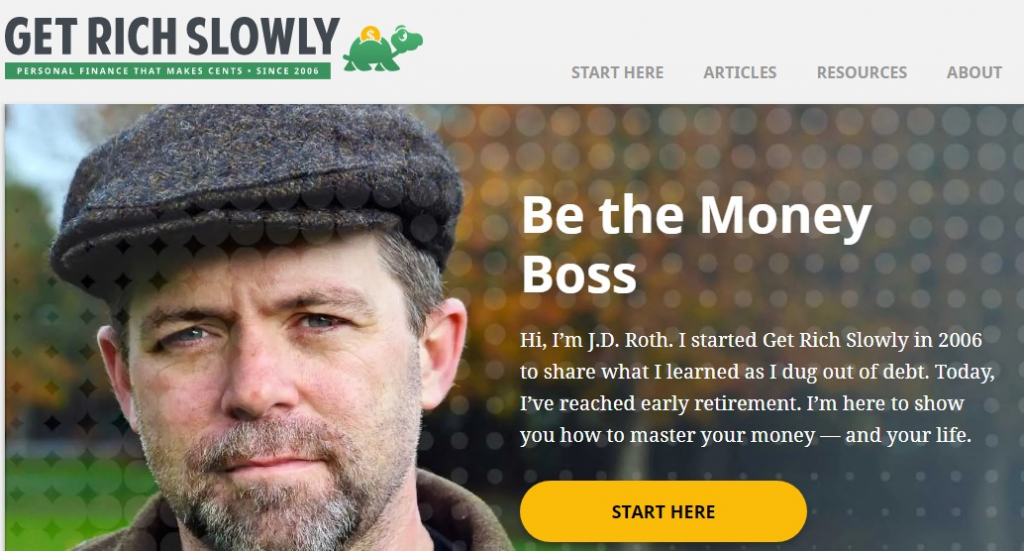 J.D. Roth from Get Rich Slowly has been helping people master their finances and find early retirement since 2006.
Facebook: @getrichslowlyorg
Twitter: @getrichslowly
Instagram: @jdroth
LinkedIn: @getrichslowly
"Smart money management is more about mindset than it is about math. The math of personal finance is easy. It's the psychology that's tough."

– Featured quote from Get Rich Slowly
Girls Just Wanna Have Funds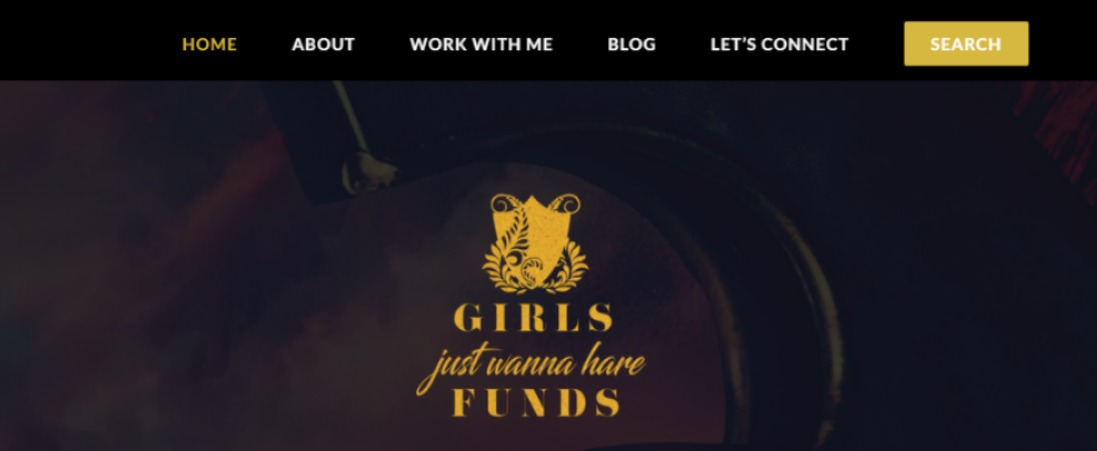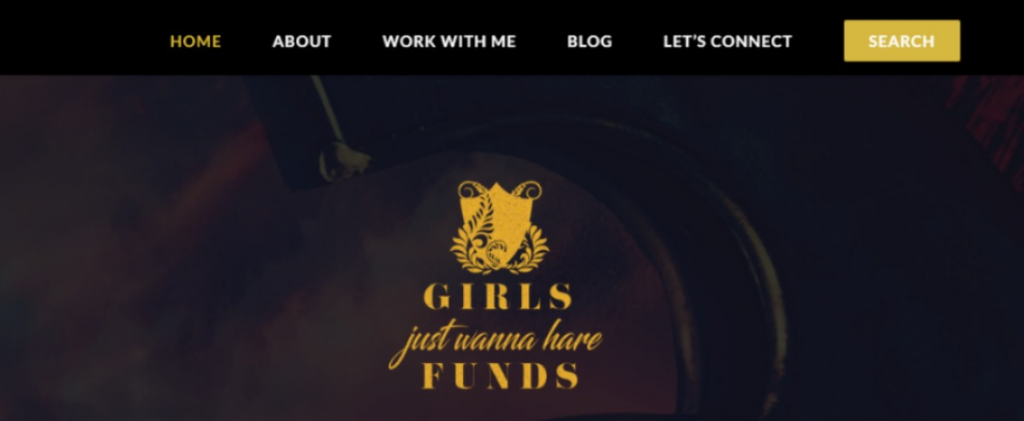 This one is for the ladies. Girls Just Wanna Have Funds is a well-rounded, holistic approach to personal finance. Inspired by seeing her own mother hold down the fort after her father passed away, Ginger has been using Girls Just Wanna Have Funds to help other women succeed financially whatever life throws at them since 2003.
Twitter: @gingerrlatte
Instagram: @gingerrlatte
"Realize that if you don't take control of your finances, then it will take control of you."

– Featured quote from Girls Just Wanna Have Funds
Good Financial Cents


Jeff Rose is a familiar name and trusted advisor on all things finance. You may just want to pin Good Financial Cents to your toolbar as once you've explored his insightful and easy-to-read articles on everything from money management to taxes, you will probably be a regular reader.
Facebook: @GoodFinancialCents
Twitter: @jjeffrose
LinkedIn: @jeffrosecfp
"Don't whine because you're not a millionaire yet. It's okay to dream, but remember that contentment should be a cornerstone of your financial plan."

– Featured quote from Good Financial Cents
Her First 100k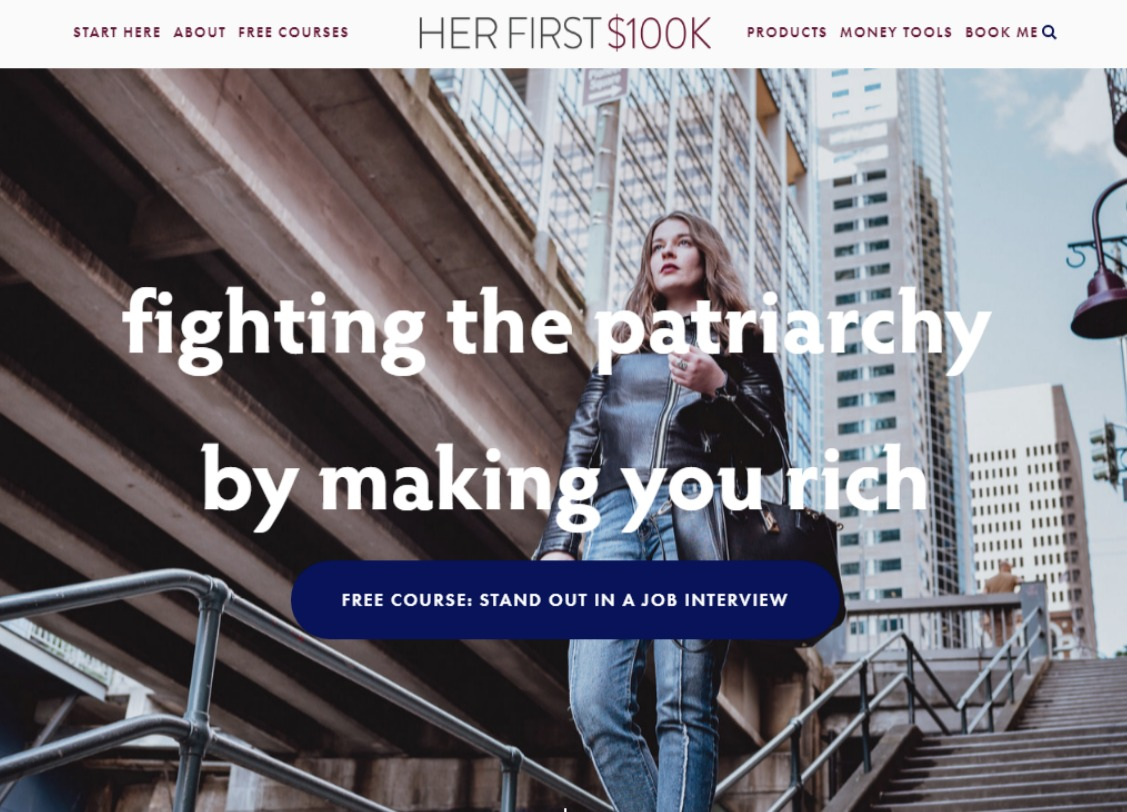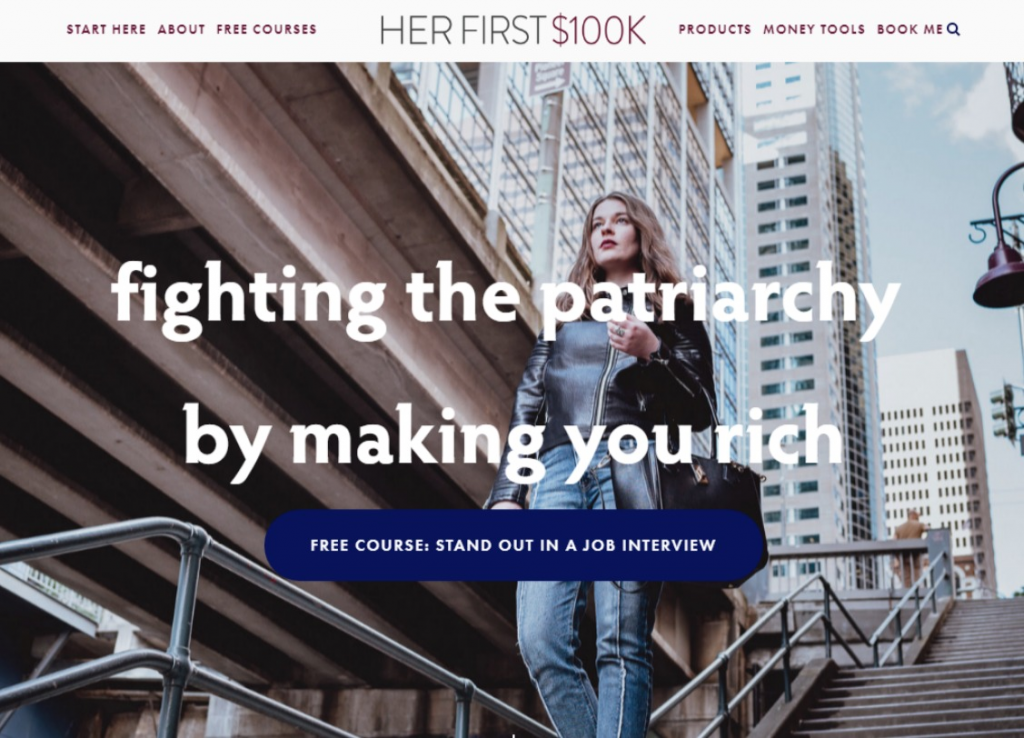 Her First $100k is for the ladies. Saving $100,000 by 25 Tori writes articles that help women gain control over their money and build financial confidence, just like she did.
Facebook: @herfirst100K
Twitter: @herfirst100K
Instagram: @herfirst100k
LinkedIn: @toridunlap
"We won't have true equality until we have financial equality."

– Featured quote from Her First $100K
His and Hers FI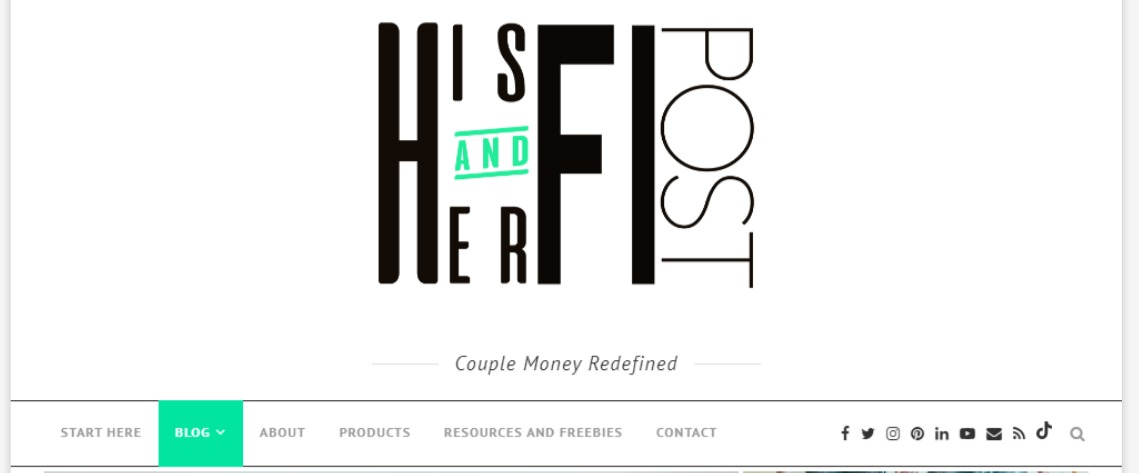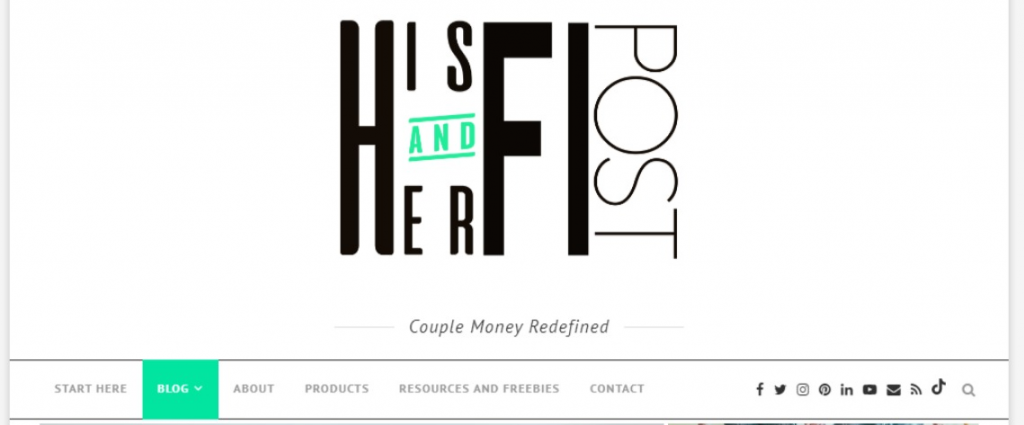 His and Hers FI helps couples master their money and build a life with a plan. The blog's author, Bethany, is an experienced freelance financial writer and speaks on subjects such as paying off student debt, budgeting for travel and finding success as a freelancer.
Facebook: @hisandherfipost
Twitter: @hisandherfipost
Instagram: @hisandherfipost
LinkedIn: @bethany-mccamish
"Your financial goals should be reflective of what you need in order to build wealth AND what you need in order to stay balanced as a human. "

– Featured quote from His and Hers FI
I Will Teach You To Be Rich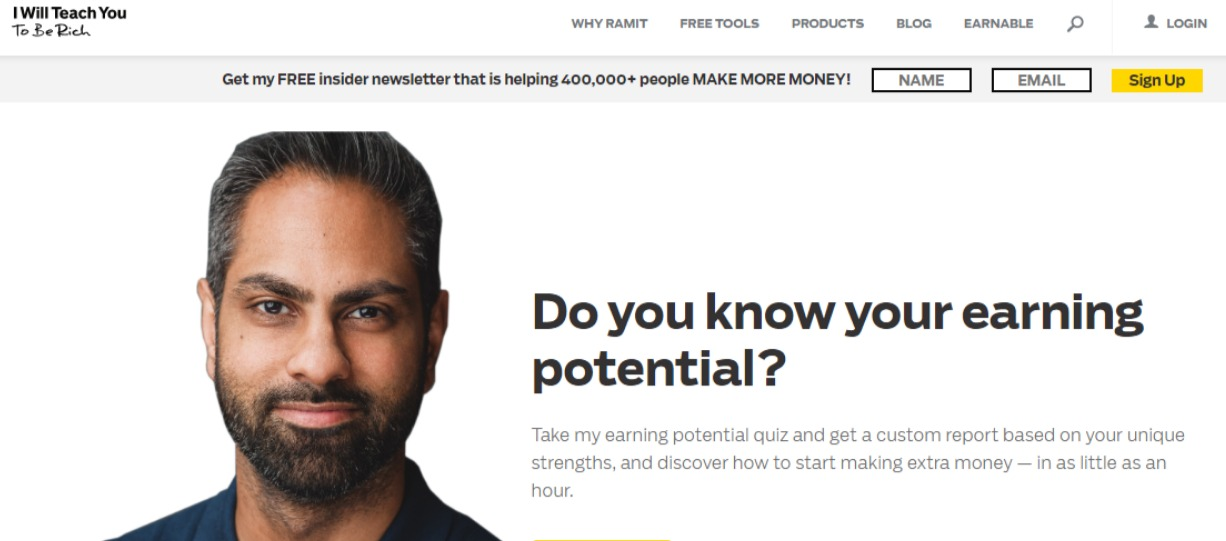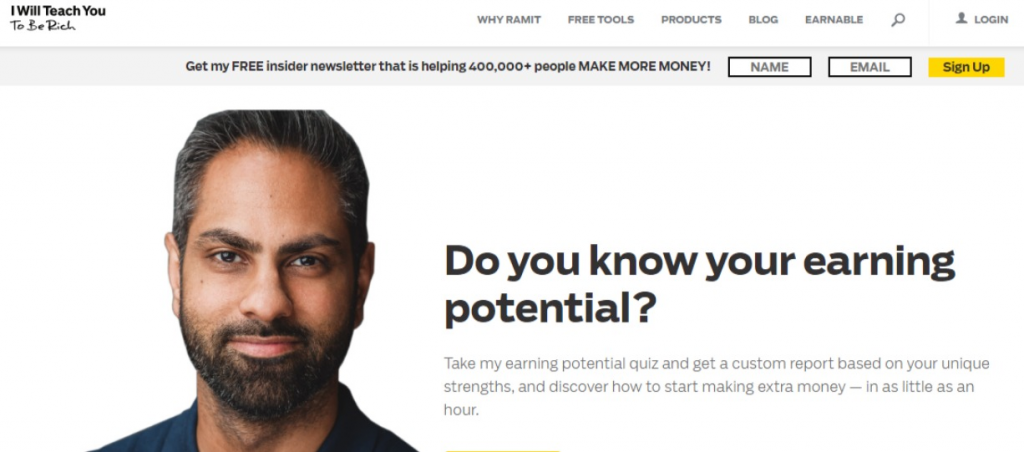 One of my personal favorites! Ramit Sethi takes a different approach to building a rich life that is inspiring. You won't find a list of things to cut out of your life here. What you will find are new ways to say yes to more opportunities.
Facebook: @IWT
Twitter: @ramit
Instagram: @ramit
"The uncomfortable truth about growing a business is you will have to get comfortable with selling yourself."

– Featured quote from I Will Teach You To Be Rich
Jean Chatzky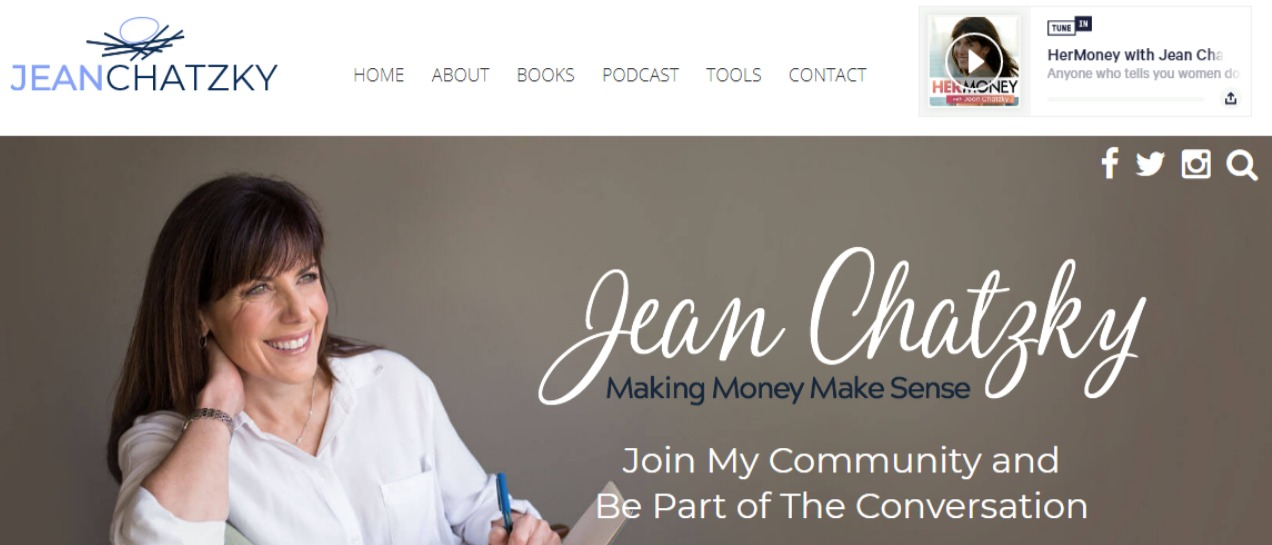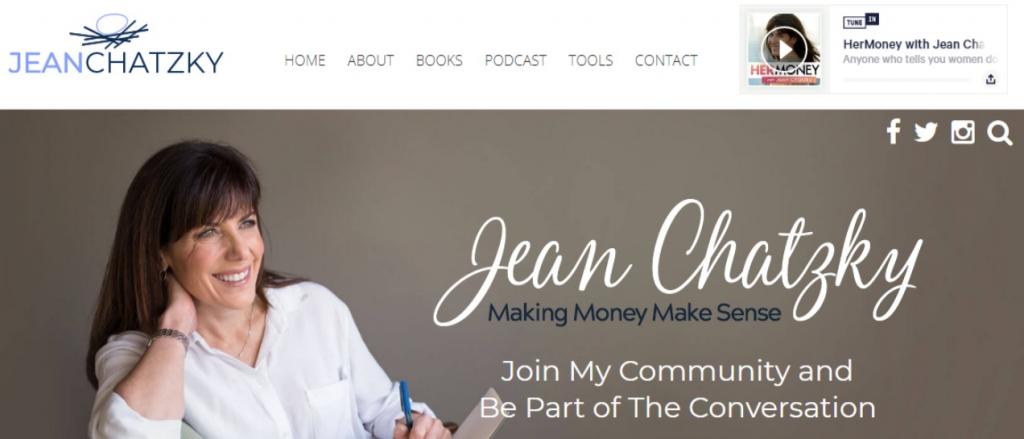 Jean Chatzky's motto is to make money make sense, and that's exactly what she does through her books, podcast, and blog. Jean believes that with a little effort anybody can get learn to manage their finances successfully.
Facebook: @JeanChatzky
Twitter: @JeanChatzky
Instagram: @jeanchatzky
"Earning more than you need to live comfortably is nice, but it doesn't increase your happiness."

– Featured quote from Jean Chatzky
JL Collins

JL Collins writes an excellent blog for understanding stocks, money, life, and business. In what he describes as 'The simple path to wealth', the author shares his thoughts on investments and money management in humorous and easy-to-read articles.
Twitter: @JLCollinsNH
"Nothing will destroy your wealth faster than letting someone else have access to it.  Fiscally irresponsible people have squandered their money and will happily squander yours. "

– Featured quote from JL Collins
Just Start Investing


From investing to budgeting and overcoming debt, the Just Start Investing blog breaks down challenging concepts along the financial freedom journey.
Facebook: @JustStartInvesting
Twitter: @JustStartInvest
"The more income sources you have, the less impacted you will be if one of those income streams dries up. Similar to how when one part of your investment portfolio is struggling, other assets can pick up the slack."

– Featured quote from Just Start Investing
Learn Hustle Grow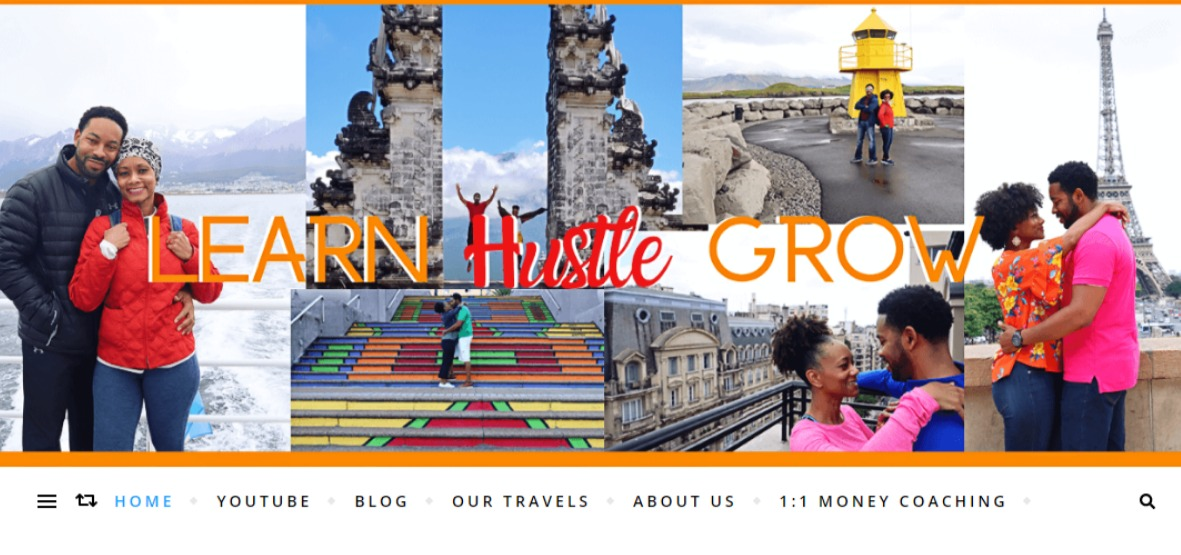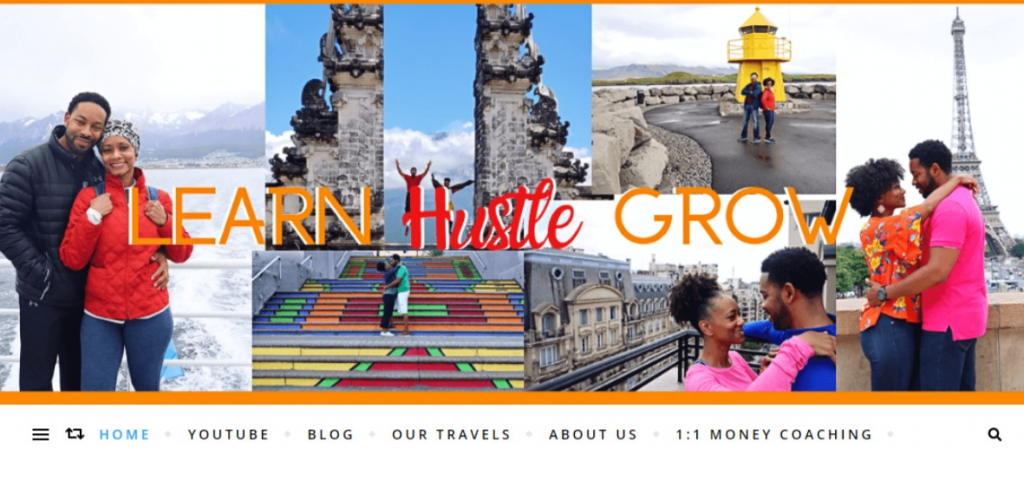 From real estate investing to entrepreneurship, the Learn Hustle Grow blog will inspire you to get out of debt and face the challenge of financial independence head-on. Prefer to watch and learn, instead? Check out the Learn Hustle Grow Youtube channel for lots of inspiring and educational videos.
Facebook: @learnhustlegrow
Twitter: @learnhustlegrow
Instagram: @learnhustlegrow
Youtube: Learn Hustle Grow
"The difference between you and everyone else is your mindset."

– Featured quote from Lean Hustle Grow
Learn to Trade the Market


Learn to Trade the Market is teeming with great content written by Nial Fuller, a recognizable name in trade coaching. If you are new to trading and want to know more about trading journaling, strategies and tracking, this is a great place to start! If you are experienced, you're probably already reading it.
Facebook: @learntotradethemarket
Twitter: @NialFuller
Instagram: @nialfuller
LinkedIn: @nialfuller
"One of the hardest truths about trading to implement is that if you hope to become consistently profitable you're going to have to think and act like you are BEFORE you are."

– Featured quote from Learn to Trade the Market
Living Low Key


Cassie and David have become debt-free and invite readers on a journey to join them as they reach new heights of financial freedom by Living Low Key.
Facebook: @livinglowkey
Twitter: @living_low_key
Instagram: @living.low.key
"In order to save a large amount of money, you have to come up with ways to make saving fun! If we wouldn't have found ways to make saving fun, we never would have met our goal."

– Featured quote from Living Low Key
The Mad Fientist


The Mad Fientist is a blogger and podcaster passionate about helping people on their financial independence journies. With a specific focus on innovative tax-avoidance methods, this blog is ideal for anyone looking to retire very early in life.
Facebook: @madfientist
Twitter: @madfientist
"When you reach the finish line but don't experience the happiness you were expecting, you tend to just move the goalposts or create a new goal, thus further delaying your happiness even more."

– Featured quote from The Mad Fientist
Making Sense of Cents


Focused on personal finance and lifestyle, Making Sense of Cents helps those who want to make more, save more, and live financially free. As an experienced financial analyst turn solopreneur, Michelle has been sharing her wisdom since 2011.
Facebook: @MakingSenseofCents1
Twitter: @SenseofCents
Instagram: @michelleschro
"The sooner you start saving, the more it becomes a habit and the easier it will become. By saving money in your 20s, you will learn good financial habits that will help you well into the future."

– Featured quote from Making Sense of Cents
Marriage Kids and Money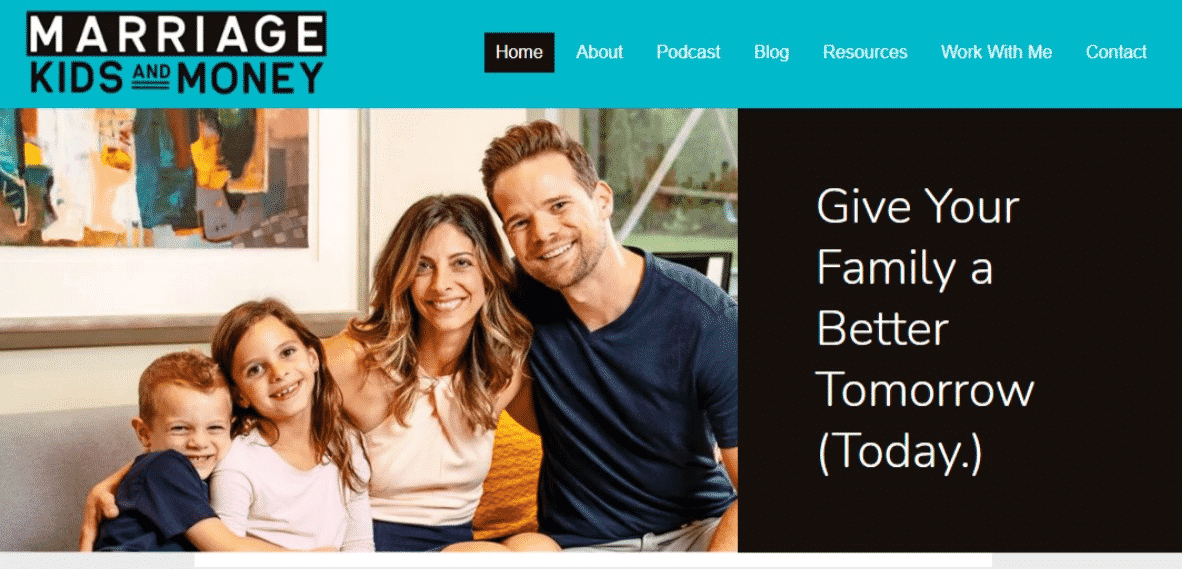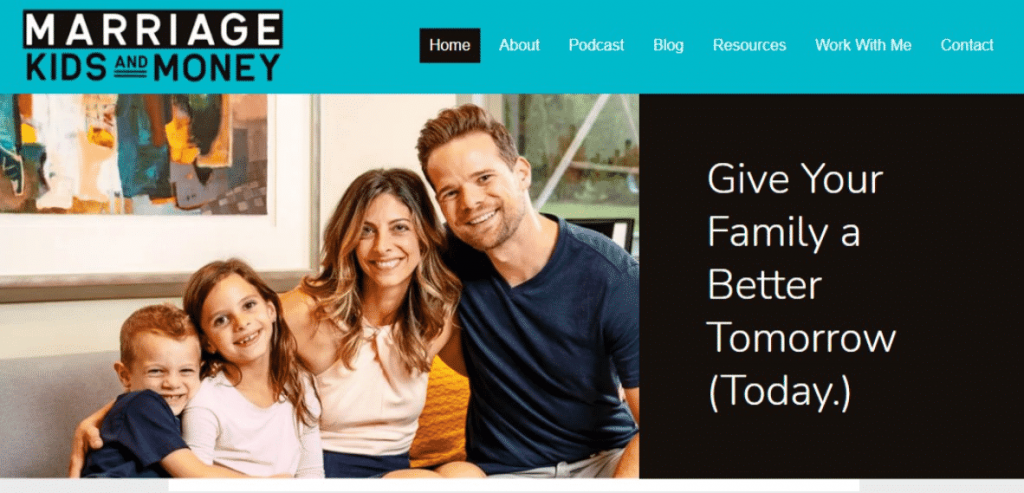 Marriage Kids and Money is an inspiring blog that helps build a life of freedom, legacy, and financial peace for your family. If you're a parent then this is the personal finance blog for you.
Facebook: @andyhillMKM
Twitter: @AndyHillMKM
Instagram: @andyhillmkm
"The less debt you have, the more money you are able to save on a monthly basis towards your goals."

– Featured quote from Marriage Kids and Money
Mastering The Side Jam


Robin Rose is a self-proclaimed reformed spender. Robin invites you on a journey through her blogs of becoming herself, building a side income, and making extra cash.
Facebook: @sidejambiz
Twitter: @sidejambiz
Instagram: @sidejambiz
"Asking for a raise during a pandemic may seem like a bad idea — But if you've been able to succeed at your job while under the stress of quarantine, it's likely well deserved."

– Featured quote from Mastering The Side Jam
Millennial Money Man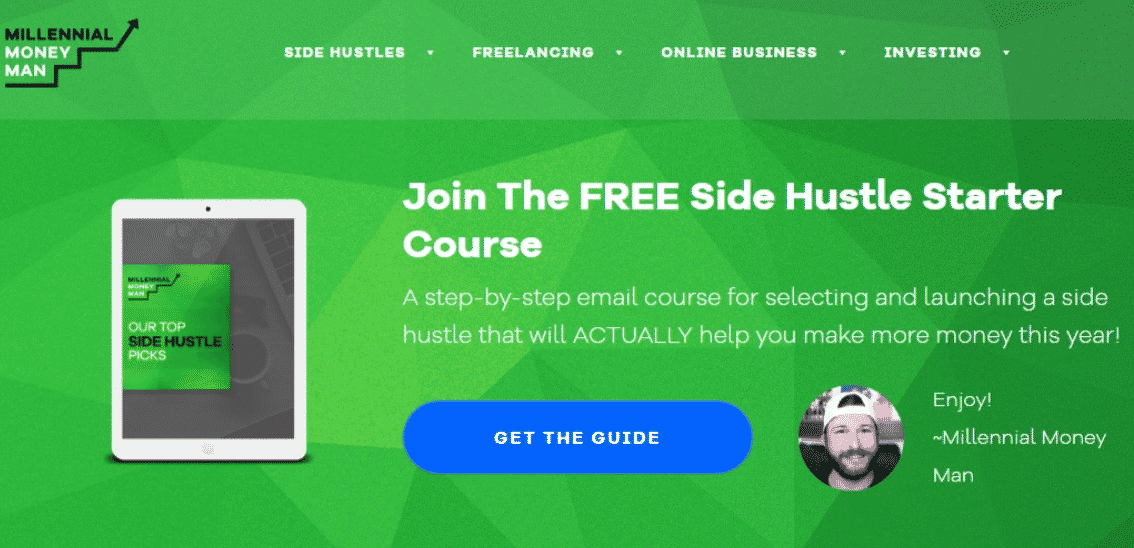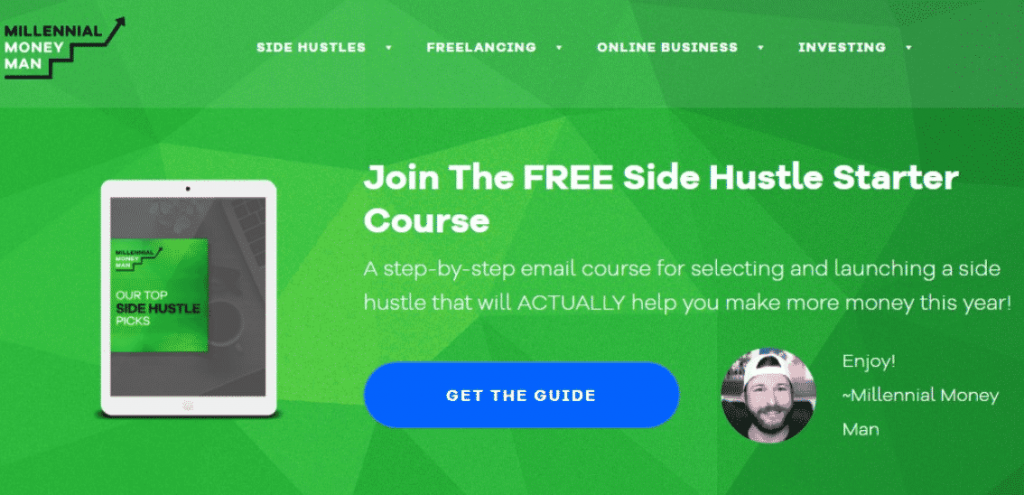 Millennial Money Man helps Millennials gain control of their money. Bob Hoyt, the Millennial Money Man, takes a refreshingly honest approach to help millions of people find personal finance strategies that work.
Facebook: @genymoneyman
Twitter: @GenYMoneyMan
Instagram: @genymoneyman
"Freelancing isn't a buzzword or trend. It's a legitimate work situation for millions of Americans, and more people are choosing to freelance because of the amount of flexibility it can provide."

– Featured quote from Millennial Money Man
Millennial Money

Millennial Money helps readers make smart financial decisions, builds strong new businesses, hustle to reach financial independence, and live more fulfilled lives.
Facebook: @MillennialMoneycom
Twitter: @millennialmoney
Instagram: @millennialmoneycom
LinkedIn: @millennial-money
"Money is infinite but time is not. That's why I passionately advise that money isn't the goal; time is."

– Featured quote from Millennial Money
Millennial Revolution

Millennial Revolution is for those wanting to go against the grain and invest instead of spending to build a passive income that will help you move from employee to retiree fast than you think is possible.
Facebook: @MillennialRevolutionBlog
Twitter: @FIRECracker_Rev
"The finance industry is here for one reason and one reason only: to take as much of your money as they can. "

– Featured quote from Millennial Revolution
Modern Frugality

Modern Frugality's author Jen is a personal finance writer and co-host podcaster who shares her and her husband's success story of paying down their debt in 2 years with smart spending and frugal living.
Facebook: @modernfrugality
Twitter: @modernfrugality
Instagram: @modernfrugality
"Breaking bad habits will save you so much money and it'll get you to the point where you're spending with intention instead of letting a well-crafted ad or yummy smell control your wallet."

– Featured quote from Modern Frugality
Modest Money


New to investing? Modest Money teaches people the importance of smart investing and how to become financially successful.
Facebook: @ModestMoney
Twitter: @ModestMoney
LinkedIn: @modest-money
"The reality is that timing the market almost never works in the investor's favor. The reason is simple: past performance is not necessarily indicative of future performance."

– Featured quote from Modest Money
Money After Graduation

Money After Graduation offers a wide range of educational resources for young professionals who want to build wealth after graduating. They offer targeted courses to help build financial literacy along with quality articles.
Facebook: @MoneyAfterGraduation
Twitter: @moneyaftergrad
Instagram: @moneyaftergrad
"Income is the heart of your financial health. If you take care of this, the rest will (almost) always take care of itself."

– Featured quote from Money After Graduation
Money Geek


Money Geek shares the latest personal finance opportunities. Their comprehensive articles help readers with everything from financial planning to credit cards and loans.
Facebook: @moneygeekcom
Twitter: @money_geek
LinkedIn: @MoneyGeek.com
"It's never too late to start saving. Whether retirement is far in the distance or on your doorstep, what's important is to figure out what you'll need and start working toward that goal. "

– Featured quote from Money Geek
Money Peach


Chris Petrie is a personal finance expert and money coach who helps readers and listeners get out of debt and into financial freedom. After drowning in a mountain of debt himself, Chris now relishes being able to take control of his financial success and encourages others to do the same.
Facebook: @themoneypeach
Twitter: @TheMoneyPeach
LinkedIn: @moneypeach
"The first sinking fund everyone will need is an emergency fund. Studies show that everyone will experience a devastating financial emergency within any 10 year period. It's not a matter of if, but a matter of when."

– Featured quote from Money Peach
Money Saving Mom


Money Saving Mom is an inspiring blog that helps readers become aware and intentional about their money and their lives. If you're a mother, you'll find lots of helpful advice here.
Facebook: @MoneySavingMom
Twitter: @MoneySavingMom
Instagram: @allthebestdeals
"Before you jump into making money as a blogger, I strongly encourage you to focus the first few months on producing great content and building your readership. Remember, this is a marathon, not a sprint."

– Featured quote from Money Saving Mom
Money Smart Life


Ben Edward's obsession with personal finance began when he was just 12-years old and would ask for stocks for Christmas. Now he dedicates his time to igniting the same passion in others and helping people to live the life they truly want.
Twitter: @MoneySmart
"One of the best ways to stop feeling overwhelmed by investing is to make use of dollar cost averaging. This is a strategy that involves taking smaller amounts of money and consistently investing. "

– Featured quote from Money Smart Life
MoneyNing


MoneyNing is a common-sense blog with practical money advice on saving, getting out of debt, and building wealth through small smart decisions.
Facebook: @MoneyNing
Twitter: @MoneyNing
"Tweaking our outlook can dramatically improve our life. There's no doubt about it. "

– Featured quote from MoneyNing
Moolanomy


Moolanomy, a simplified guide to financial freedom, this blog is packed with information and resources to help you wherever you are in your financial journey. Their motto is 'Moolanomy – the science of money."
Facebook: @moolanomy
Twitter: @moolanomy
Linkedin: @pinyobhulipongsanon
"I believe your choice of a marriage partner will be your single biggest financial decision. "

– Featured quote from Moolanomy
Mr. Money Mustache


Mr. Money Mustache is a blog sharing the secrets of how to save hard, cut spending, and retire early. It's a call to action the desire in you to break free from the chains of consumerism and actually have time to live.
Facebook: @mrmoneymustache
Twitter: @mrmoneymustache
"Your current middle-class life is an Exploding Volcano of Wastefulness, and by learning to see the truth in this statement, you will easily be able to cut your expenses in half – leaving you saving half of your income."

– Featured quote from Mr. Money Mustache
My Fab Finance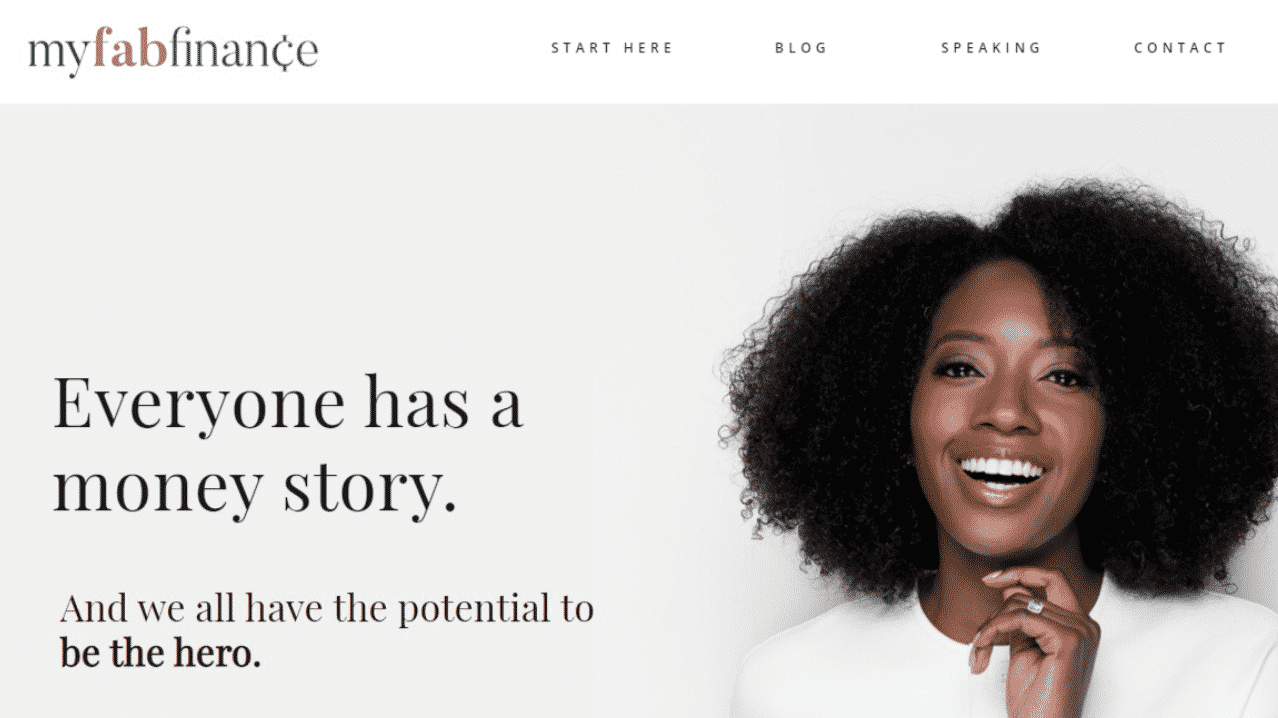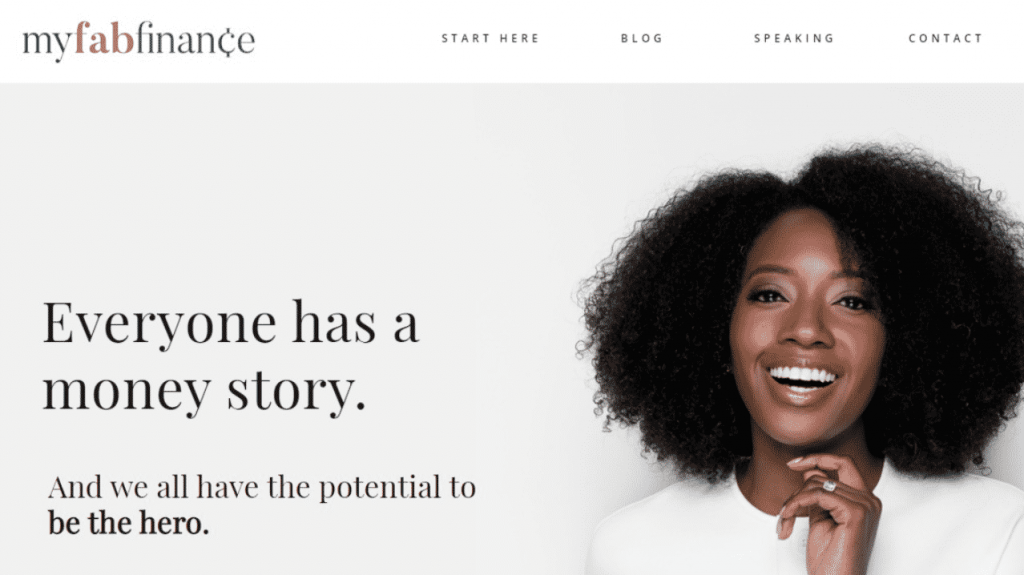 Tonya began My Fab Finance at a time when her finances felt completely out of order. She now takes pride in helping others who want to transform their money stories just like she did.
Facebook: @MyFabFinance
Twitter: @MyFabFinance
Instagram: @myfabfinance
LinkedIn: @tonyarapley
"Money isn't as hard as we assume it is. Debt, financial stress, and embarrassment don't have to be a part of your story."

– Featured quote from My Fab Finance
My Financial Shape


My Financial Shape follows a 40-something's journey on becoming financially independent through investing in cash-generating assets, smart saving, and growing passive income streams.
Twitter: @financialshaper
"You must put yourself in a position – financially and mentally – in which you have options."

– Featured quote from My Financial Shape
My Money Blog


Jonathan Ping has been sharing his views on personal finance since 2004 through My Money Blog. This well-recognized blog covers a vast range of personal finance topics and has something for everyone.
Facebook: @mymoneyblogcom
Twitter: @mymoneyblog
"If you want to achieve early retirement, my rule of thumb is that you should only pay CASH for cars."

– Featured quote from My Money Blog
Oblivious Investor

The intent behind Oblivious Investor is to prove that investing can be simple. Mike, a former accountant now financer writer, is an expert in breaking down everything finance from taxes to accounting to understanding social security calculations.
Twitter: @michaelrpiper
LinkedIn: @mike-piper-oblivious
"If your portfolio is properly set up, it's OK to be "oblivious" to much of the financial media and most of the day-to-day happenings in the market."

– Featured quote from Oblivious Investor
Of Dollars And Data


Of Dollars and Data takes a unique personal finance approach by using data analysis to help make great money decisions. What began as a New Years Resolution by Nick Maggiulli in 2017 has turned into a passion for helping others live a smarter, richer life.
Twitter: @dollarsanddata
"If you are really serious about growing your wealth, you should consider everything that the investing world has to offer."

– Featured quote from Of Dollars and Data
Our Next Life


Our Next Life is authored by Tanja Hester and Mark Bunge who retired early and have built an online community to help support you along your own path to early retirement and financial freedom.
Facebook: @ournextlife
Twitter: @our_nextlife
Instagram: @our_nextlife
"it's easy to view frugality as all or nothing or to see frugality as trumping other values. but it doesn't have to."

– Featured quote from Our Next Life
Penny Pinchin Mom


Tracie helped her family get out of debt and now helps readers do the same. Her savvy blog Penny Pinchen Mom is full of money-saving tips, coupons, and deals.
Facebook: @PennyPinchinMom
Twitter: @PennyPinchinMom
Instagram: @pennypinchinmom
"If you don't have a budget, you have no idea where you need to spend your money.  You never understand where every single dollar goes.  Without a budget you have no control."

– Featured quote from Penny Pinchin Mon
Retire By 40


Jo Udo started the Retire By 40 blog to follow his own early retirement journey. Since then, the blog has grown and offers a range of finance articles to help readers work towards their own early retirement goals.
Facebook: @RetireBy40
Twitter: @retirebyforty
Instagram: @retirebyforty
"Being lucky is really keeping your eyes open for opportunities."

– Featured quote from Retire By 40
Rich and Regular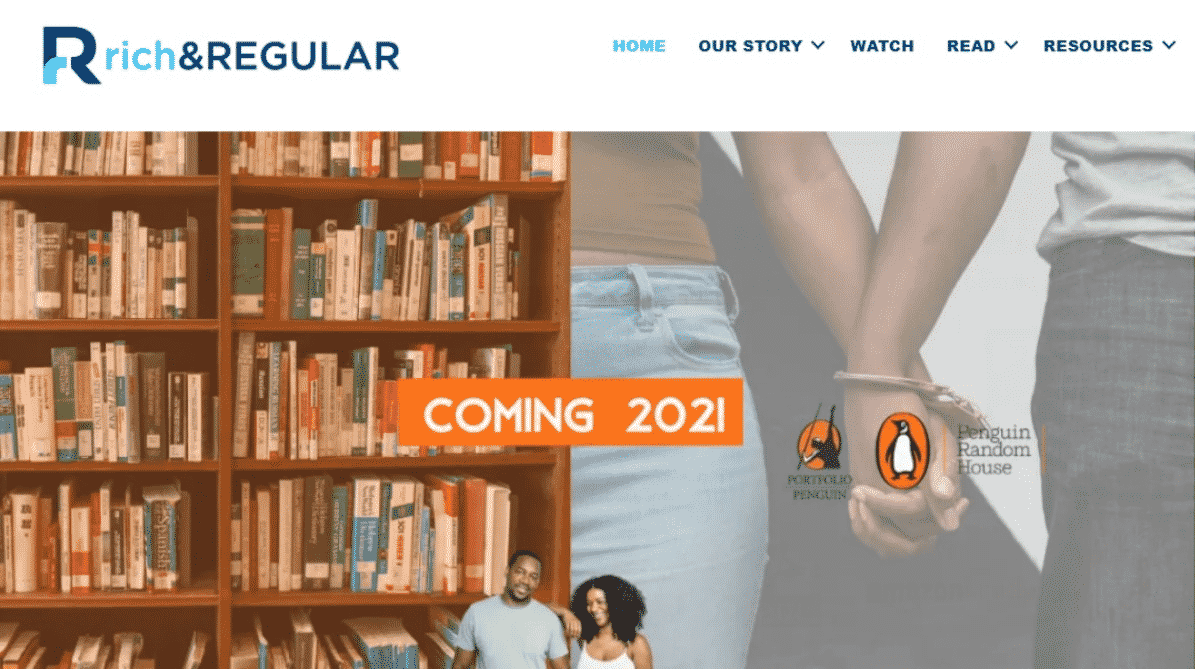 Rich and Regular is a blog and community created to help people have better conversations about money. Kiersten and Julien provide resources in all things money, relationships, and financial independence.
Facebook: @richandregular
Twitter: @richandregular
Instagram: @richandregular
LinkedIn: @richandregular
"I'm finally at a point in my life where I can choose me. My job was creating friction because the traditional workplace isn't set up to support employees who make that kind of choice."

– Featured quote from Rich and Regular
Saving Advice

A personal finance blog, Saving Advice is dedicated to inspiring readers to save their hard-earned money and they have created a community of savers who enjoy healthy discussions on all kinds of finance-related topics and news.
Facebook: @savingadvice
Twitter: @savingadvice
"Believe it or not, financial responsibility is a major part of a military career and as an officer or enlisted member you can get into a lot of trouble if you don't handle your finances properly."

– Featured quote from Saving Advice
Seed Time


Seed Time aligns faith with finance and helps readers understand the biblical value of money. Bob Lotich shows you how to use money as a tool to change lives.
Facebook: @seedtimeblog
Twitter: @seedtime
Instagram: @seedtime
"Anyone who has really felt the effects of their debt can understand why the Bible says that the "borrower is slave to the lender". The weight of that burden can have terrible consequences."

– Featured quote from Seed Time
Smart Money Mamas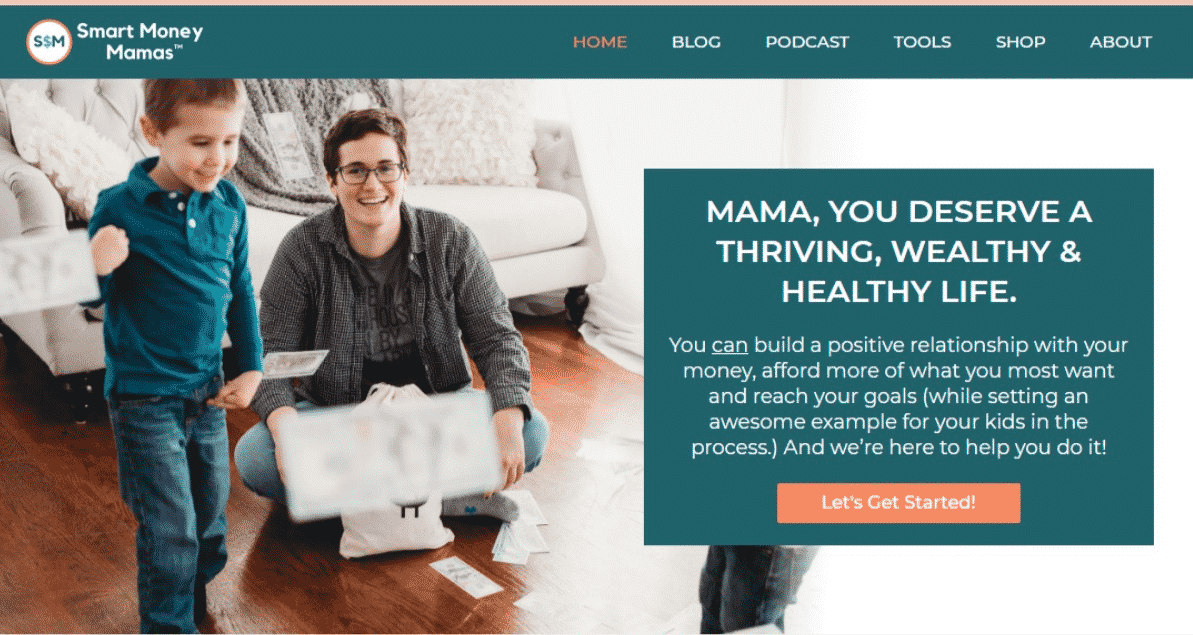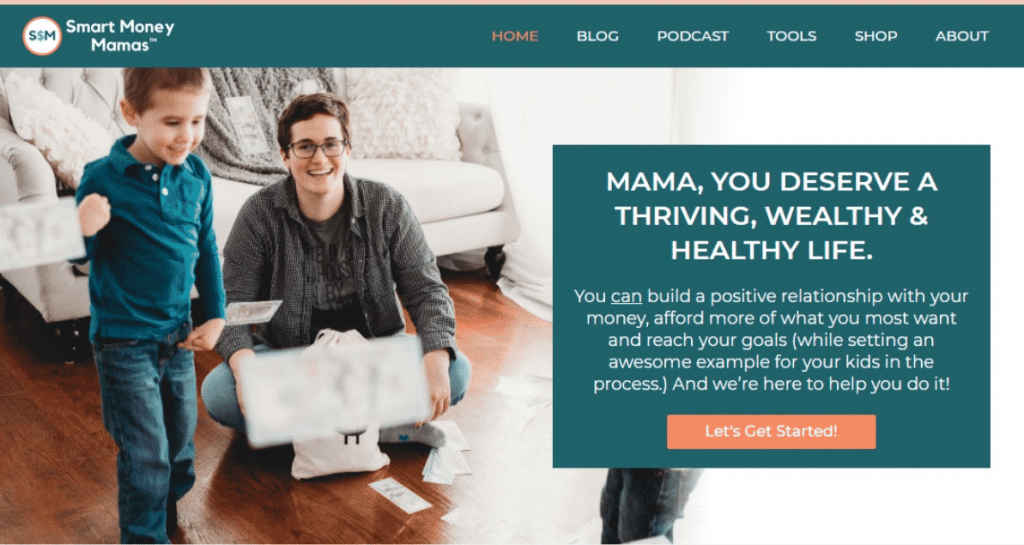 Smart Money Mamas is a blog and podcast run by Chelsea, an ex-hedge fund investor who now helps moms with investing, money management, and living their best life.
Facebook: @smartmoneymamas
Twitter: @SmartMoneyMamas
Instagram: @smartmoneymamas
"Your budget doesn't have to be a restrictive part of your life that you're always fighting against. Instead, your budget should be an empowering, fun part of your money plan that helps to align your spending with what matters most to you. "

– Featured quote from Smart Money Mamas
Something Finance

Something Finance is an edgy blog about financial independence for the younger readers who want to gain control over their spending habits and build their financial future.
"Imagine what it would be like to pay off all your debts, retire at 40, afford your dream home or have the financial freedom to travel around the world. It is absolutely not as hard as you may think it is."

– Featured quote from Something Finance
Squawkfox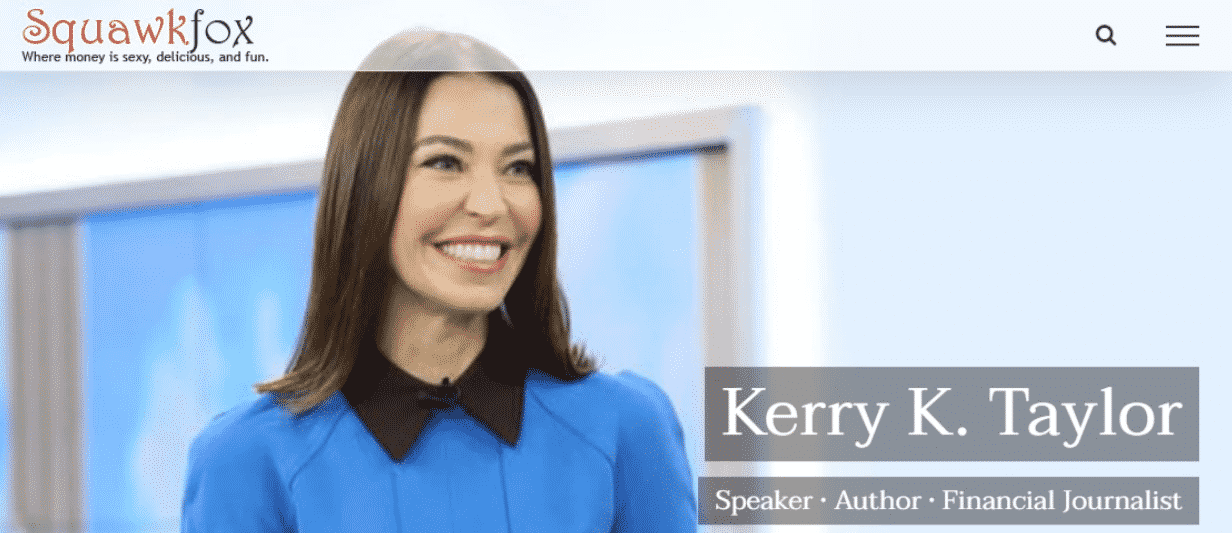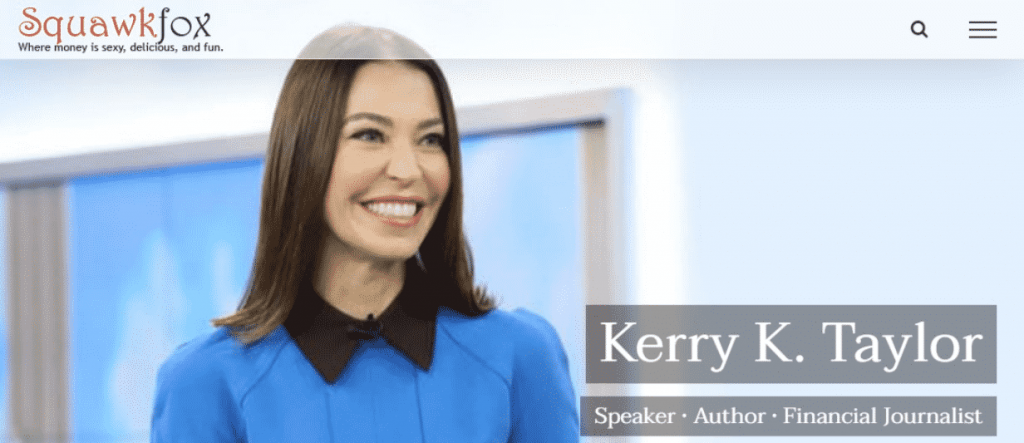 Squawkfox has helped readers make better financial decisions for well over a decade. Kerry Taylor's unique skillset helps people understand human behavior, emotions, and how they affect money.
Facebook: @squawkfox
Twitter: @squawkfox
Instagram: @squawkfox
"Debt is not your friend, and you should not be friendly with your debt. "

– Featured quote from Squawkfox
Stefanie O'Connell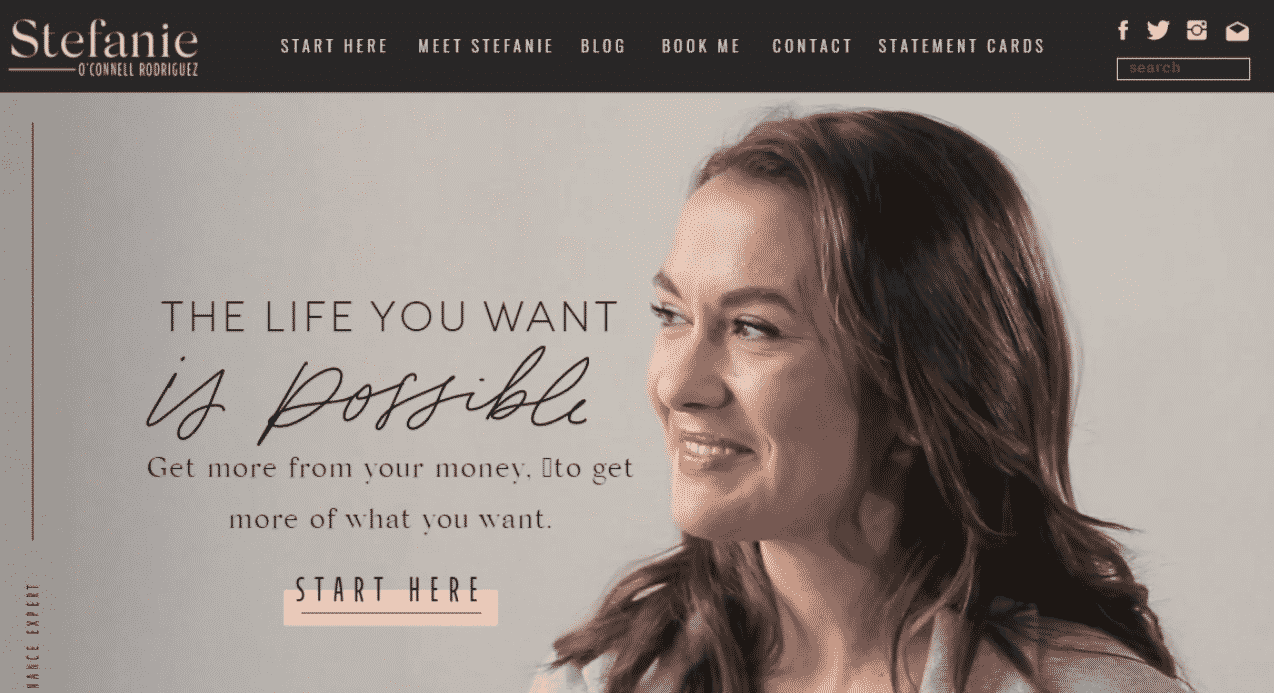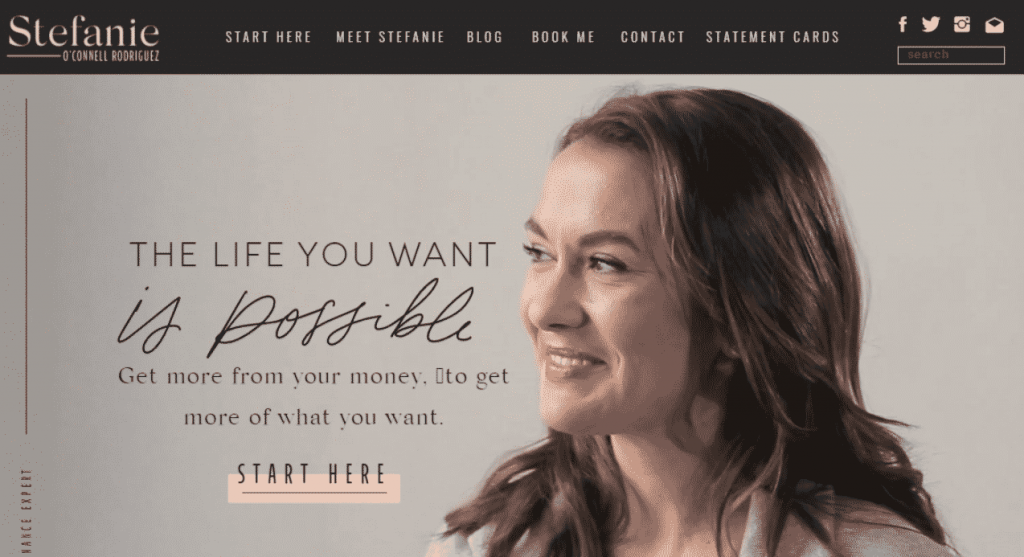 Stefanie O'Connell is an author, journalist, and blog writer who covers the different ways that ambition touches women's lives, including money, power, and careers.
Twitter: @stefanieoconnel
Instagram: @stefanieoconnell
"At this point, I feel like the best piece of advice I could give to ambitious women is to ignore most advice for ambitious women."

– Featured quote from Stefanie O'Connell
The College Investor


The College Investor is a blog dedicated to helping people escape student loan debt and build long-term wealth. There's a huge selection of business and side hustle ideas as well as advice for getting out of debt and becoming financially secure after college.
Facebook: @thecollegeinvestor
Twitter: @CollegeInvestin
Instagram: @thecollegeinvestor
"Speaking from personal experience, adding passive income streams to your portfolio can help you increase your earnings and accelerate your financial goals in tremendous ways. "

– Featured quote from The College Investor
The Financial Diet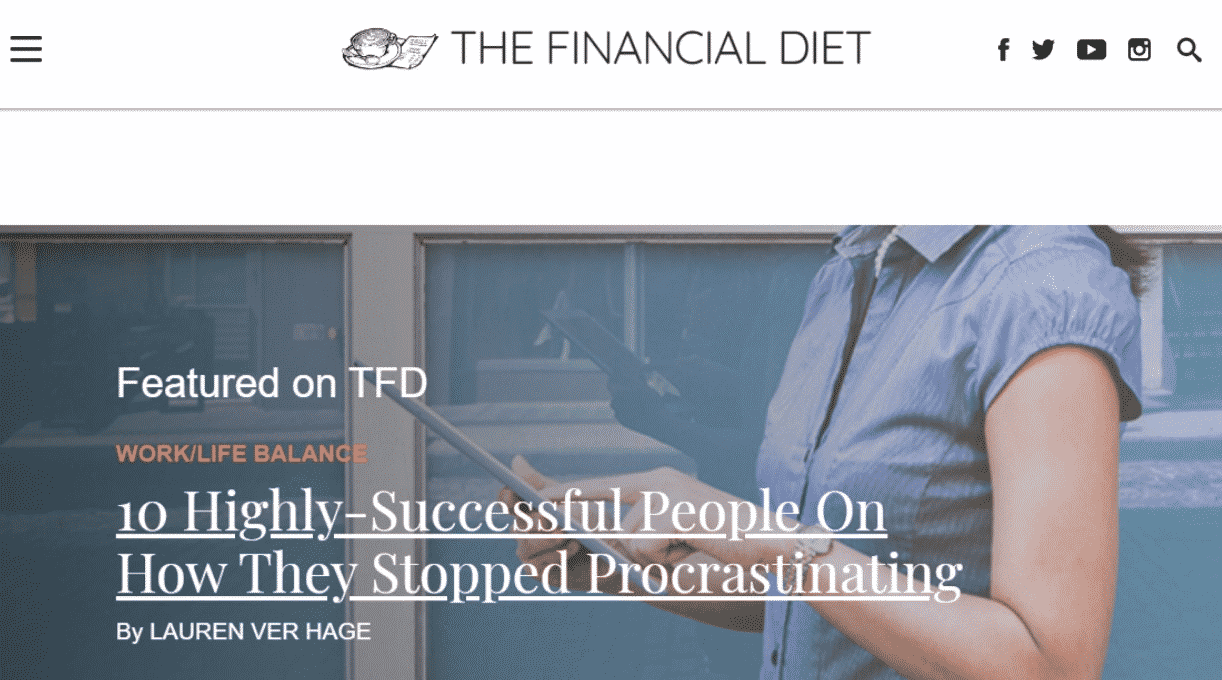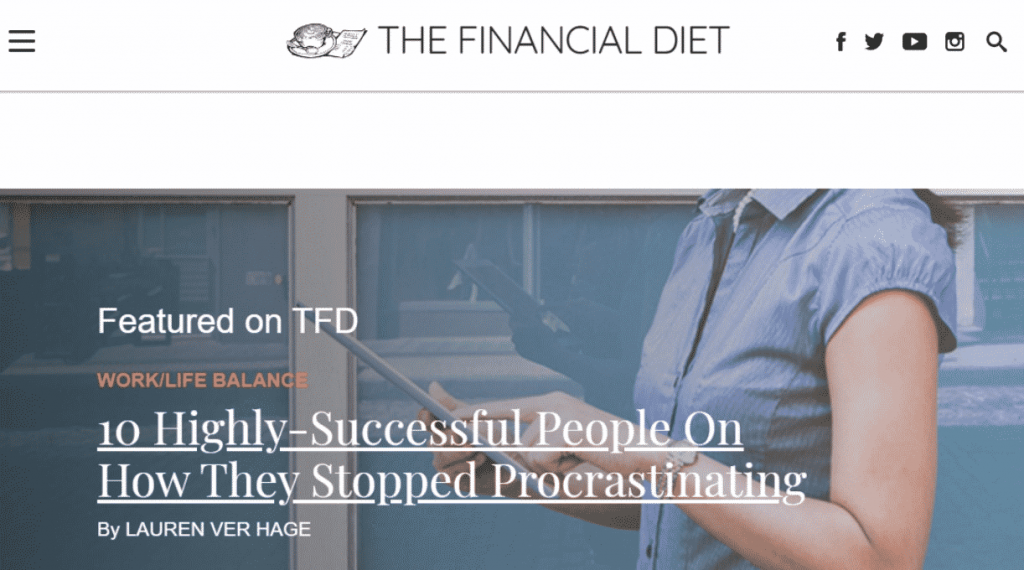 The Financial Diet is a no-judgment, not-so-scary personal finance blog, great for those who want to learn about finance with a more balanced and mental-health friendly perspective.
Facebook: @thefinancialdiet
Twitter: @TFDiet
Instagram: @thefinancialdiet
"As soon as I started the practice of zero-based budgeting, I finally had the lightbulb moment I had been waiting so long to find."

– Featured quote from The Financial Diet
The FIoneers


The FIoneers is for those who long to live a different life from the normal western 9-5 and are willing to put the work in to get there.
Twitter: @TheFioneers
Instagram: @thefioneers
"As we gamify financial independence, we also use it to motivate ourselves. We celebrate milestones along the way to stay engaged in building wealth."

– Featured quote from The FIoneers
The Military Wallet


The Military Wallet is a beneficial personal finance resource for those specifically in the military. They cover particular money topics and opportunities offered to those serving our country.
Facebook: @TheMilitaryWallet
Twitter: @militarywallet
"It's easy to say some people just make a lot of money, so they can retire early. But there is a lot more to it than just earning money."

– Featured quote from The Military Wallet
The Minimalists

The Minimalists Joshua and Ryan help people live meaningful lives outside of all the "stuff", letting go of consumerism and finding what matters in life. Through films, books a podcast and their blog they have helped over 20 million people live a life with more purpose.
Facebook: @theminimalists
Twitter: @TheMinimalists
Instagram: @theminimalists
"So travel the path toward success if you want. Simply know that path diverges from peace. Peace is found only in the present, through awareness and letting go."

– Featured quote from The Minimalists
The Money Habit


If early retirement is on your mind, then The Money Habit can help encourage you to build incremental good financial decisions that will enable you to retire early and comfortably.
Facebook: @themoneyhabit
"When you have a heavy weight to lift, most people understand that it's better to use a tool to multiply the outcome of your effort. That's leverage. So when you go out in the world to try and generate money, where is your leverage?"

– Featured quote from The Money Habit
The Penny Hoarder


One of the country's largest personal finance sites, the Penny Hoarder blog helps people make smart money decisions by providing articles and resources that build financial literacy.
Facebook: @thepennyhoarder
Twitter: @thepennyhoarder
Instagram: @thepennyhoarder
"If you're new to budgeting, don't be discouraged by a few — or many —  wrong turns and closed roads along the way. The longer you stick with it, the better you get."

– Featured quote from The Penny Hoarder
The Savvy Couple


The Savvy Couple, also known as Kelan and Brittany, helps people build budgets and organize their finances. They share openly about their frugal living journey and the need for a side hustle.
Facebook: @thesavvycouple
Twitter: @TheSavvyCouple
Instagram: @thesavvycouple
"Frugal living is not something that happens overnight. It's a lifelong journey guided by our habits and decisions when it comes to money. "

– Featured quote from The Savvy Couple
The Simple Dollar


The Simple Dollar offers expert financial advice from a large team of professionals helping you make the right decisions when it comes to saving, spending, and investing.
Facebook: @TheSimpleDollar 
Twitter: @TheSimpleDollar
Youtube: The Simple Dollar
"No matter where you are on your financial journey, you need to know that it's possible for anyone to turn their financial life around and start saving money."

– Featured quote from The Simple Dollar
The White Coat Investor


The White Coat Investor is a finance blog targeted to doctors and other busy high-income earners who desire to convert that income into high wealth over time.
Facebook: @thewhitecoatinvestor  
Twitter: @WCInvestor
"Many financial columnists and advisors like to talk about good debt and bad debt. While I'll readily admit that some debt is far worse than other debt, I don't really buy into the idea of good debt."

– Featured quote from The White Coat Investor
Think Save Retire


If you need to change the way you think about money, then Think Save Retire is for you. This goal-focused blog will help you define what financial success looks like for you personally.
Facebook: @thinksaveretire
Twitter: @ThinkSaveRetire
Instagram: @thinksaveretire
"You don't need money to be creative. In fact, lacking resources can be one of the greatest motivators for thinking outside the box and forcing you to use your imagination."

– Featured quote from Think Save Retire
Three Thrifty Guys


A great blog written by Three Thrifty Guys. They share their life experiences, finance tips, and offer honest reviews on, well, almost everything!
Facebook: @ThreeThriftyGuys
Twitter: @3thriftyguys
"One thing I've learned over all the years is that much of the financial advice out there is surface-level. It often doesn't get to the root of or deal with the causes many people to struggle or can't get their financial life together."

– Featured quote from Three Thrifty Guys
Wall Street Bets


Hosted on Reddit, Wall Street Bets is an investing community created in 2012 to discuss all things related to the stock market. They describe themselves as "apes" but in fact, you may find great value in (some of) their posts. Proceed with caution.
Twitter: @Official_WSB
"I like the stock"

– Wall Street Bets
Wallet Hacks


If early retirement is on your mind, then Wallet Hacks will help you make incremental good financial decisions that will enable you to retire early.
Facebook: @wallethacks
Twitter: @WalletHacks
"I think we all choose how to spend our 24 hours each day and some people are better at it because they've figured out the game. I've figured some of it out and I want to share some of it with you."

– Featured quote from Best Wallet Hacks
Wealthy Nickel


Wealthy Nickel is an informative blog determined to help readers pay down debt and reject consumerism. Andrews's goal is to help you along your journey of building financial freedom through his experience.
Facebook: @wealthynickel
Twitter: @wealthynickel
"While comparing your personal finances to the average (or median) American can be useful to know where you stack up, aiming for average is never where you want to be. "

– Featured quote from Wealthy Nickel
Well Kept Wallet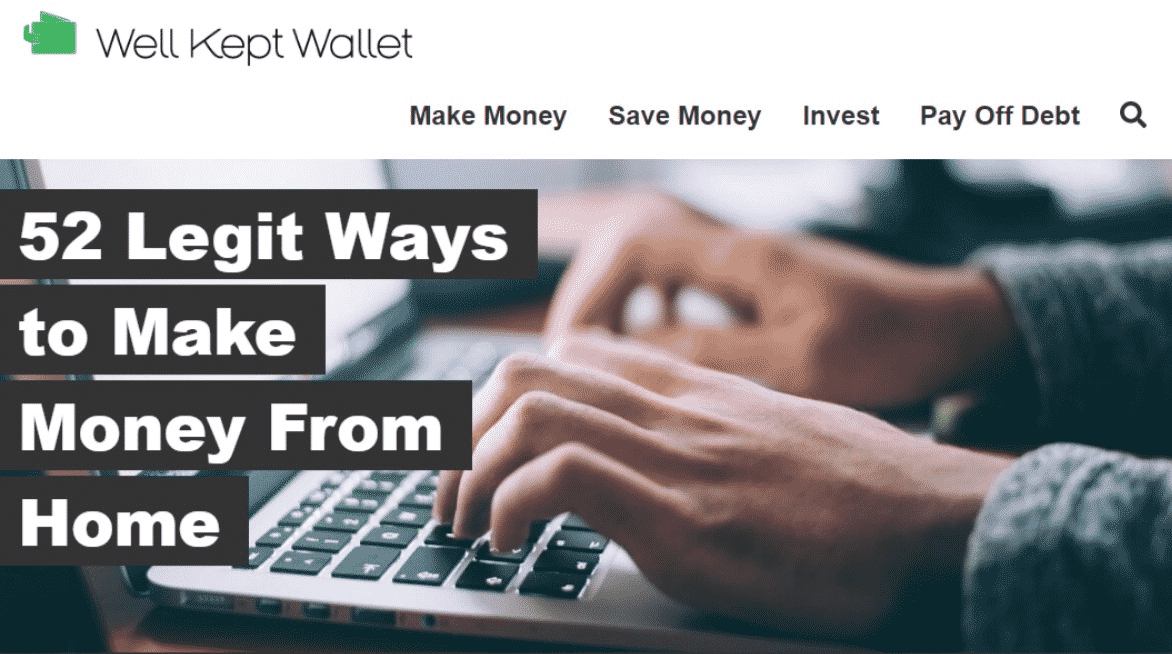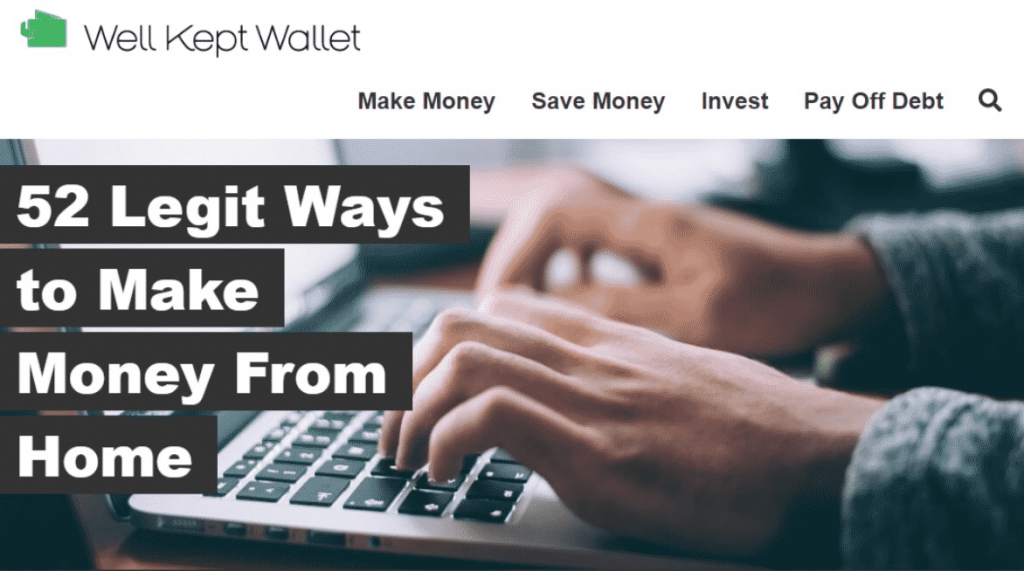 Well Kept Wallet is the blog that helps you manage your money, increase savings, pay off debt, and answer all your burning questions with sincere and readable blog posts.
Facebook: @WellKeptWallet
Twitter: @WellKeptWallet
Instagram: @wellkeptwallet
"I'm a big believer that good money management has quite a bit to do with mindset. If you can train your mind to think of money differently, you can learn to handle money better."

– Featured quote from Well Kept Wallet
Wife.org


Wife stands for Women's Institute for Financial Education and is the oldest non-profit organization dedicated to providing financial education to women in their quest for financial independence.
Facebook: @WIFE.ORG
"Habits start out like cobwebs but end up as strong as steel cables."

– Featured quote from Wife.org
Women Who Money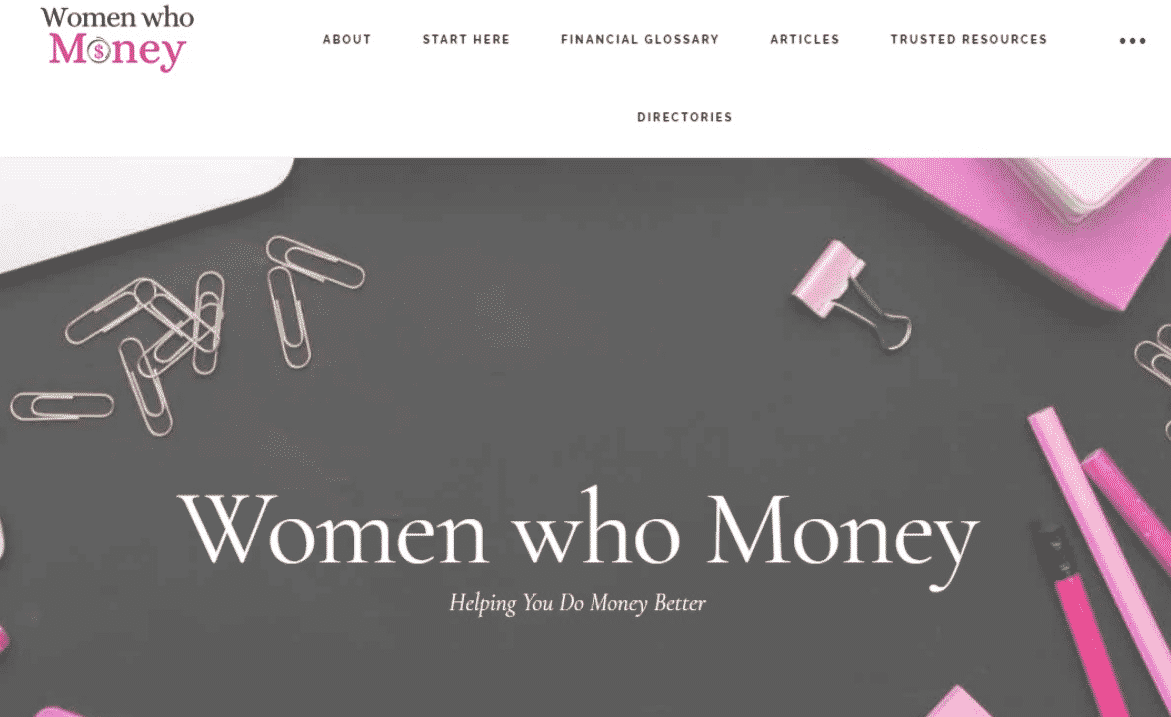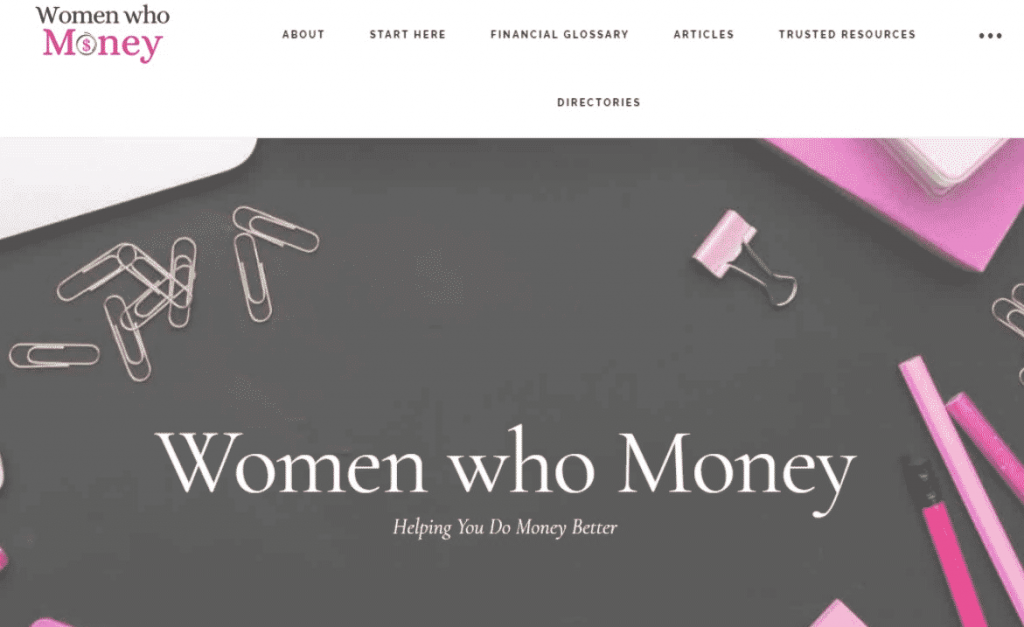 Women Who Money is full of money-related articles that will educate you, motivate you, and not only help you climb but conquer the personal money management mountain.
Facebook: @MoneyTalkForWomen
Twitter: @WomenWhoMoney
Instagram: @womenwhomoney
"Getting ahead financially isn't merely about earning more. It's also about what you do with that money once you receive it."

– Featured quote from Women Who Money
Young Money Blog


The Young Money Blog and the site's other resources empower young people by providing useful financial information to help them gain control over their financial future.
Twitter: @ionayoungmoney
LinkedIn: @iona-bain
"As a financial blogger and writer, I've learned a thing or two about managing money over the years. It's mainly about setting priorities, being organised, exercising your rights and having a few insiders' tricks up your sleeve."

– Featured quote from Young Money Blog
Your Money Geek


Your Money Geek is a casual financial blog covering money and wealth topics as well as gaming updates and the latest pop culture news. If you're a self-proclaimed money geek, then this is where your tribe is hiding.
Facebook: @yourmoneygeek
Twitter: @yourmoneygeek
"One thing is sure, the more time one has to save, the easier it will be to retire."

– Featured quote from Your Money Geek
Which finance blog is your favorite?
There are tens of thousands of finance blogs online, so choosing the top 100 wasn't an easy task, but we believe these finance blogs really deserve a place on Financer's top personal finance blog list.
Ranking them in order of preference was quite difficult. Each of the blogs offers a fresh insight into the world of personal finance and has some unique value to give. That is why the list is ranked alphabetically.
We encourage you to have a look at each of those blogs and determine which of them appeals better to your needs.
Did we cover your favorites? Comment below with your top personal finance blogs.