Taking Out a $1,500 Loan
An emergency situation has arisen, and now you need a loan for $1,500 fast but aren't sure even where to start, let alone what the most responsible thing to do is.
Or maybe you just happen to be one of the many people who let the ball and chain of their previous credit history weigh them down from ever getting an easy approval that anybody else seems to be able to get at a bank. You could spend days, or weeks, trying to different banks to see if the chemistry between you at that branch is strong enough for them to trust you with a loan- and for some people, time isn't a luxury they can afford.
Fortunately, we have just the solution for you- something not only as competitive as a bank loan in terms of interest rates, but something that can also be applied for on the weekend, with the chance of instant approval rates.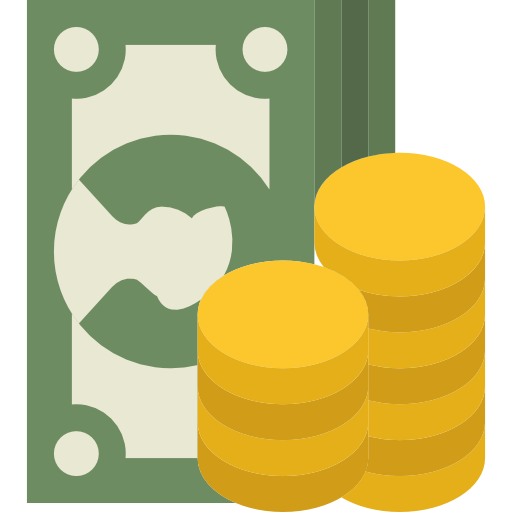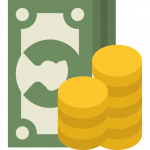 Two different types of loans, and we know what you're wondering- which one is right for me and how can I be certain that these online loans aren't gouging me?
We're here to help!
Where To Get a $1,500 Loan Online Right Now
We at Financer.com have done all the hard work of vetting out the most qualified lenders online. These lenders have a successful history of satisfied customers and superior lending.  To compare loans simply use our tool at the very top of this webpage right now
Payday Loans for $1,500
Understand this, a payday loan generally needs very little actual background checks- some won't even do a hard pull on your credit score, and as long as you're employed, you can get approved instantly in a lot of cases.
You can apply for a $1,500 online payday loan right from the convenience of your home or your office with an online application.
While payday loans are generally quickly approved, they also require fast repayments as well; something you should pay careful attention to when you apply. A payday loan has a very industry-standard repayment schedule of either weekly/biweekly- hence the name- it only is a loan for a term of 1 payday cycle.
Installment Loans for $1,500
If you're in a situation where credit isn't so much of an extremely pressing issue, but approval time is still a concern, an online installment loan for $1,500 may be your best option.
Installment loans for $1,500 are still an option for almost everyone quite frankly, so even if you have credit on the poorer side of things you still might have a decent enough shot at approval.
To reiterate, even if you have a subprime credit score, because the loan amount is so low, you still have a decent shot of approval regardless of your current financial situation. Also, what's really interesting is because online lenders need to remain fiercely competitive, a lot are willing to work with you to earn your business over the banks- so if just because a bank denied you you believe you won't get an online loan approved, you might be happily corrected!
The other beauty of installment loans is that you can break up your payments into separate equal payments over an agreed-upon term length. So if you have an issue with your vehicle, an important home repair, or even high-interest baring credit card debt- getting it financed with an installment loan, instead of putting up all the money upfront at once, may be the best option for you.
What Are the Requirements for Getting a Loan?
Fortunately for many people looking for loans, online lenders do not typically have long application processes for a personal loan of $1,500. Approval could be fast, and also relatively simple, just so long as you have a job, proof of stable income, and your bank account is in good standing, you'll generally get an approval.
Furthermore, lenders will review your application and approve or deny you. If approved you can get the $1,500 personal loan deposited into your account the next day. If you are looking for a $1,500 right now, then please use our loan comparison tool above now for some of the best rates.
Next, remember to practice responsible borrowing when taking out these loans, or any loan for that matter:
Do not borrow more than you want to spend.
Pay on time to avoid fees.
Attempt to pay the lender off early to limit your interest fees.
If you get in a financial bind and cannot pay, call the lender immediately.
Be sure to compare our 30 lenders offering $1,500 loans at Financer.com and check the best rates.
$1,500 Loans Guaranteed
Some people are put in a spot where inaction becomes virtually impossible for themselves. They need cash fast and are searching for the best online loans that can help them in their pursuit.
If you're one of those people who are searching for bad credit loans with guaranteed approval, same day online payday loans, installment loans for bad credit, etc, chances are you might not be afforded the luxury of investigating all of your lenders to make sure you're dealing with a trustworthy and reliable direct lender.
This is why Financer.com has done the work for you.
Our robust network of direct lenders having been vetted, so you can rest assured you are only getting connected with the cream of the crop- lenders you might already recognize.
Our network is diverse and holds your best interests in mind, we exclusively work with lenders that have had a longterm history of good customer support, fair and transparent lending, and are most importantly in "lending mode".
Unlike traditional banks or credit unions, a lot of lending can be done virtually instantly online nowadays, with competitive ranks you'd otherwise have to spend days or weeks at times waiting for approval. This means whether you are searching for installment loans or payday loans for $1,500, chances are very likely you will be connected with someone that might be able to help.
As always, just because we currently can vouch for these companies and their long-standing lending integrity, it is ultimately up to you as the borrower to make sure you do your due diligence and investigate all terms of your agreement to the point of a full understanding.
Calling lenders for a discussion is also an option that could work for you if you still feel unclear about the current status of your loan and what the terms might be.
Finally, if you are truly just seeking a guaranteed loan for $1,500, there are lenders out there that do promise this, however, in these situations, it is ultimately crucial for you to investigate before you know what kind agreement you are getting locked into.
Rest assured that our network of lenders that you can find by using our loan comparison tool above is working hard to earn your trust and your business.
Bad Credit Loans for $1,500
Another common concern a lot of people may have is finding a lender that offers bad credit loans. While we aren't trying to minimize the importance of your credit, there are lots of lenders in the market willing to offer a small installment based personal loan, or payday loan of $1,500.
In fact with the amount being as low as it is, some lenders might approve you instantly if not within 24 hours.
Enthusiasm aside, having bad credit can cause you to have higher APR rates on your loans in general. S only be sure to apply for these types of loans if you are absolutely positive you have the means to make repayments on the loans in general.
Just because it might be a bit easier to get approved for this loan, or at least find a responsible lender that will lend to you if you are declined by another one, doesn't necessarily mean we want you to get a loan that will only cause further headaches for yourself.
Always, always, always, have a plan for a repayment- not hope- but a PLAN for repayment you. Finally be sure to fully understand your agreement, including loan length, APR rate, and any hidden fees or information that is vital to making your experience overall within the realm of highly manageable.