I Need $1,000 ASAP
If you need $1,000 as soon as possible then welcome to Financer.com! You can compare loans between our lenders right now using our loan comparison tool above and find a rate that perfectly fits you and your financial needs.
If you're brand new to taking out a loan online, we understand it if you might have some considerations before diving right in.  For example, you might feel like your sub-optimal credit score might prevent you from getting the loan approved that you need. Another part of you might wonder what's available in the market, is it unreasonable to expect an installment loan from an online lender when banks typically reject these types of loans.
All of these questions can be quickly answered with our "straight-to-the-point" guide below, taking you through A-Z all the generalities, hang-ups, and questions most people typically have before they consider taking a loan for $1,000 online.
If you are confident in your decision to attain a $1,000 loan, you might want to start by using our loan comparison tool above and exploring your options. Put thought into your loan type, the terms, and fees… but other than that, you might want to see some reviews of our lending network.
Financer.com provides a curated list of lenders with a strong and successful lending history, as well as high customer satisfaction.
When banks can't approve your loan, or when bad credit, time, or any other obstacle becomes a mountain to climb, you can quickly use our loan comparison tool to find an offer best suited for you, or read more on our comprehensive guide on who should obtain for this loan, what this loan is used for, and more.
Considerations When Shopping for a $1,000 Loan
From vacation to emergency car repairs, a $1,000 loan can take care of major emergencies quite quickly.
You can get a same day loan by walking into your financial institution and filling out an application, but not everyone has this luxury. Traditional financial institutions may also require a minimum loan request of $1,500 or more, and the last thing you want to do is borrow more than you need just to meet the bank's minimum loan amount since unnecessary fees can be attached to your agreement.
$1,000 Loan Important Options
There are different loan options for those looking to borrow $1,000. If you only need it for a short time, you can opt for a $1,000 payday loan. If you need a little more time to pay back the money, you can always take out a $1,000 installment loan.
There are various online lenders who are ready to hand out $1,000 loans, but a little shopping is required to find the best rates, lenders, and customer service ratings.
You can use the loan comparison tool above to find the best rates.
What to Look for in Lenders
When choosing a lender, you need to compare a number of things:
Interest rates and fees
Repayment terms
Approval time
Time required to deposit your loan
Before deciding on a lender for your $1,000 loan, make sure to review all the terms, conditions and other variables to ensure you pick the one that meets your needs.
$1,000 Loans for Bad Credit
Most people might be surprised to learn that subprime credit scores don't necessarily need to be the roadblock preventing you from getting funding.
While credit that has some serious improvements to be made might end in denial, there are often payday loans that can be taken out in this emergency.
Before you become cavalier knowing that payday loans generally will be approved despite bad credit, it's important to note the payday loans are expected to be paid back in full within your next pay period. Even owing .01c will cause a late fee penalization to occur.
So while our recommendation is to use our loan comparison tool above and research your lenders, just know our payday lenders are equally equipped to help you, depending on your state, if bad credit happens to be the problem!
Strike a Balance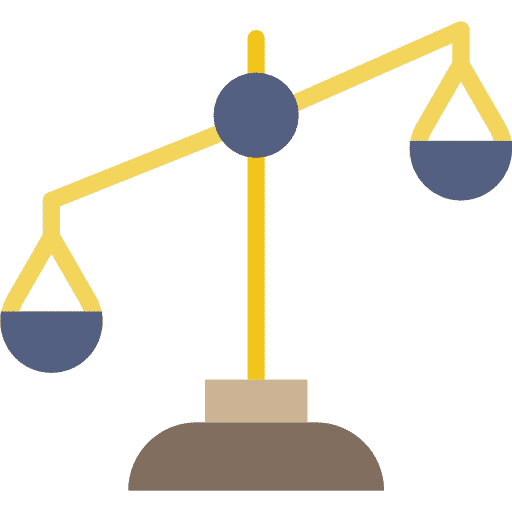 When faced with an emergency, finding a lender that will approve and fund your $1,000 loan as quickly as possible may be the first thing on your mind, but you need to go beyond that.
Make sure you check out all the rates and terms, and then the company's customer service ratings before making that final decision. If one doesn't meet all of your needs, find another one that meets most of your needs and compromise on the others.