Best Finance Podcasts – Top 20 Financial Podcasts for 2023
February 8, 2023
28 min read
188462 reads
We set out to find the best personal finance podcasts for 2023. Our search led us through hundreds of options.
We were looking for relevant, actionable podcasts that are not only enjoyable to listen to but would also help improve the listener's financial future.
Being intentional with what you listen to while you go about your day might actually improve your finances if you listen to good quality podcasts and apply them.  
You can find someone somewhere making a podcast on almost anything these days, from gardening to minimalism.
So it's safe to say there are some awesome podcasts on finance available on Spotify and Apple music.
The Best Finance Podcasts – 2023 List
Here is our top 20 list of the best finance podcasts 2023 that cover a range of topics from paying off debt, how to deal with taxation to investments, and creating financial independence.
1. ChooseFI / Financial Independence Podcast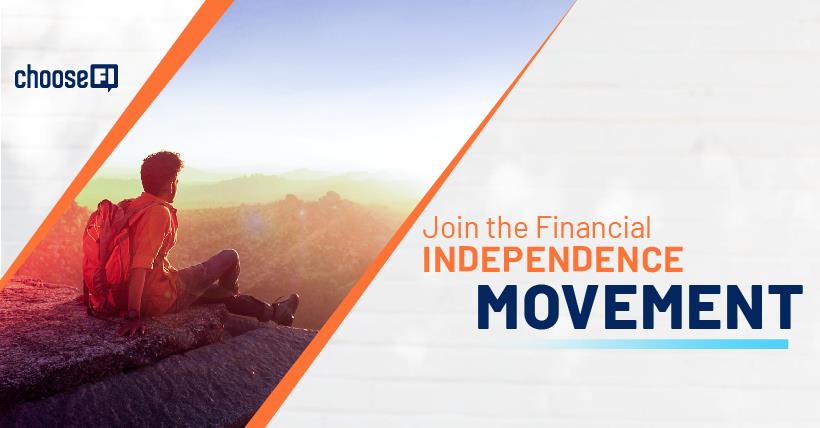 Jonathan & Brad co-host the Financial Independence Podcast. They discuss a vast range of financial and economic topics through their interview-styled show.
They manage to have no end supply of incredible people to interview. The interviewees are ordinary people gaining extraordinary financial independence.
Every episode leaves you with an 'I could do that too' feeling. The pair focus on topics that aid the process of gaining financial independence.
Each episode is around an hour long and there are over 160 episodes available already!
Check out the ChooseFI website here.
2. Millennial Investing

This podcast aims to create literacy in the ever-changing world of finance for millennials. Robert Leonard interviews entrepreneurs and industry leaders with the intent to inspire listeners to make better financial decisions.
The show covers an extensive range of finance topics. Everything from personal finance to stock market investing and the property market.
Robert manages to break down finance jargon in a clear way that any novice can understand.
The content of the show is applicable not only to millennials but to anyone wanting to learn how to take more control of their financial position.
Robert also hosts another podcast called Real Estate Investing which focuses on getting people in the market and building a strong property portfolio.
Each episode is around 50 minutes give or take a few.
Check out the Millennial Investing website.
3. Ditch the Suits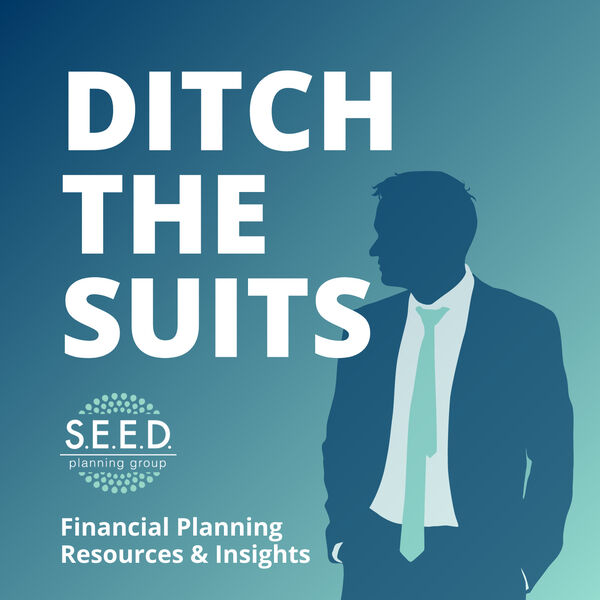 Ditch the Suits was launched in January of 2021 and offers unapologetic, thought-provoking conversations about the financial industry.
Hosted by Steve Campbell and Travis Maus, this podcast covers in-depth topics such as retirement readiness, multi-generational planning, and how to better manage your family's financial wealth while protecting it from exploitation.
Episodes are around 25 minutes in length and offer listeners real insights from successful business owners, with no-holds-barred.
Check out the Ditch the Suits podcast here.
4. DIY Money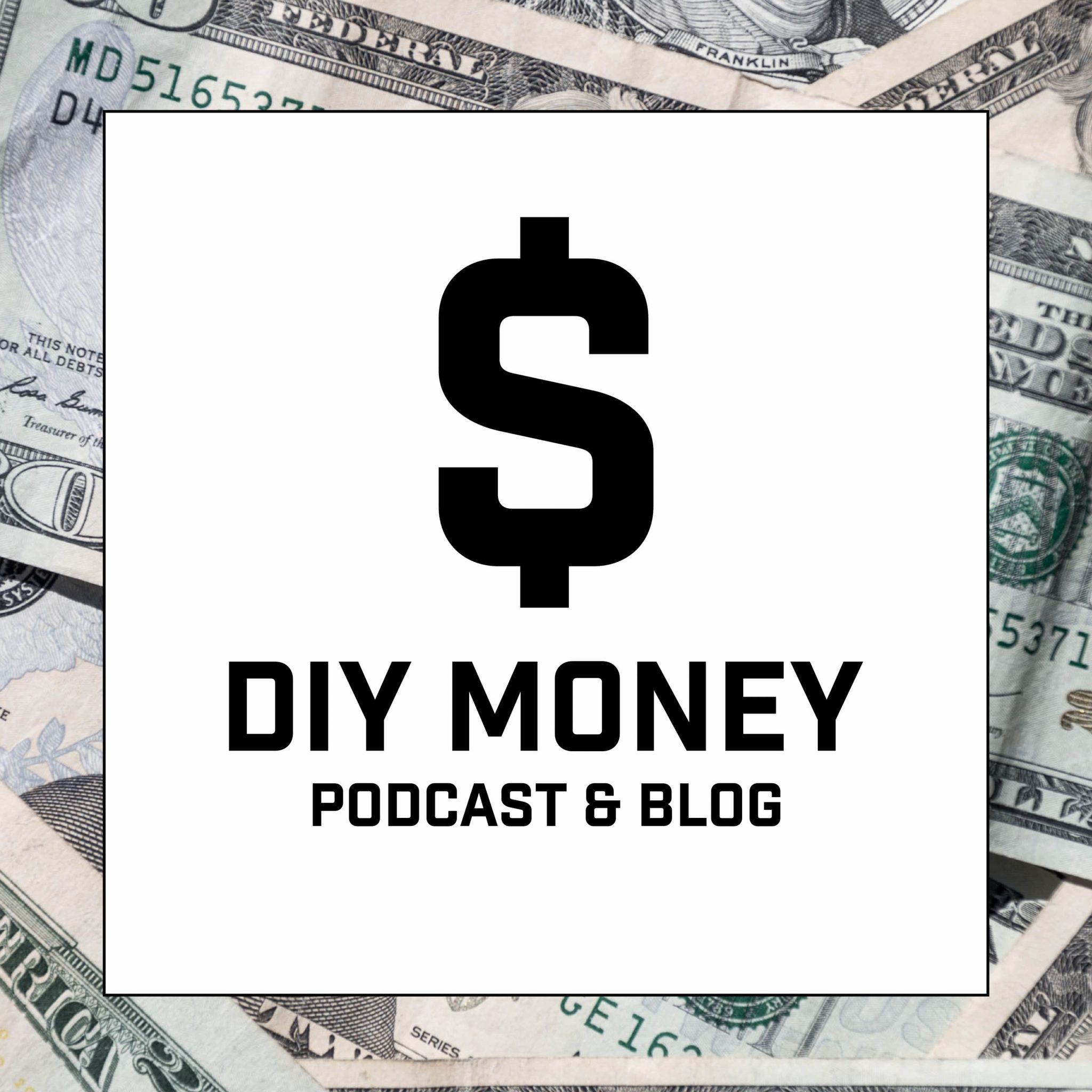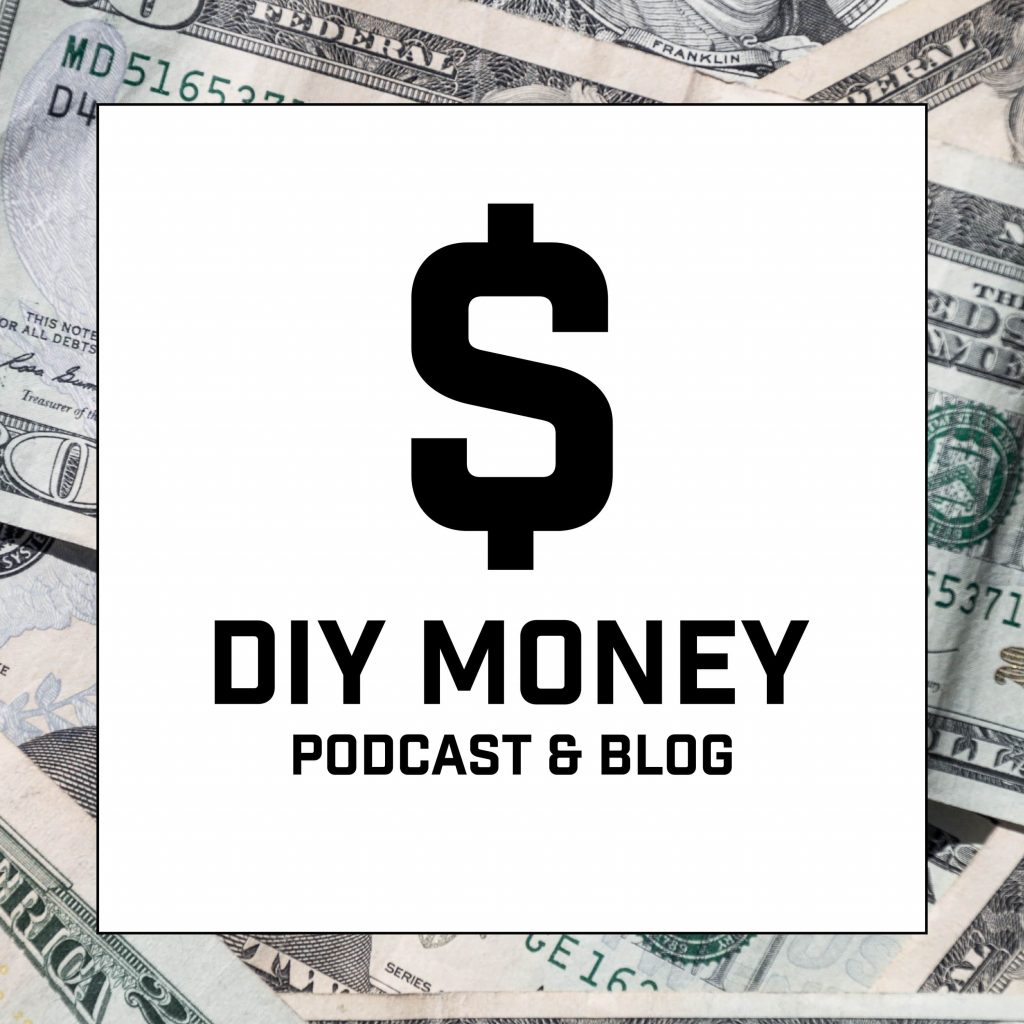 Quint Tatro and Daniel Czulno take a quick 15-minute look into everything personal finance-related.
The pair tackles a vast range of topics, from tax implications, marriage and money, to debt, insurance, and advisors.
DIY Money is honest, practical, and informative, with a casual conversational feel that keeps you tuned in.
If you are looking for a short regular listen with bite-sized quality takeaways, then this is the podcast for you.
Check out the DIY Money website.
5. The Dave Ramsey Show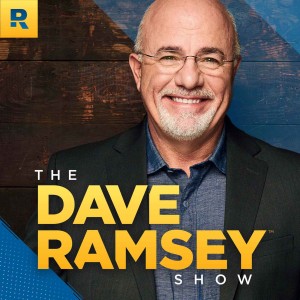 Dave Ramsey is a big name when it comes to getting out of debt. He has helped millions of people pay off debt and find financial freedom.
His podcast episodes, which have millions of listeners, are snippets of his radio show.
6. Radical Personal Finance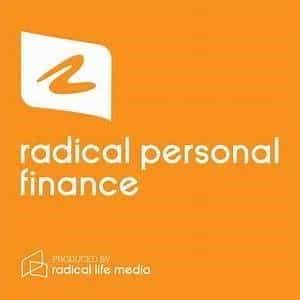 Joshua Sheats is a financial planner and a leading authority on helping people integrate their lifestyle and money-saving goals without creating conflict.
Joshua is a proficient and articulate communicator. He spends his time helping people gain the ability to live their desired lifestyle based purely on their income from wise investments.
With the right tools in place, Joshua believes creating financial freedom can take ten years or less.
Radical personal finance is a must-listen podcast for anyone looking to take control of their financial future.
Check out the Radical Personal Finance podcast website.
7. Afford Anything – Making smart choices about money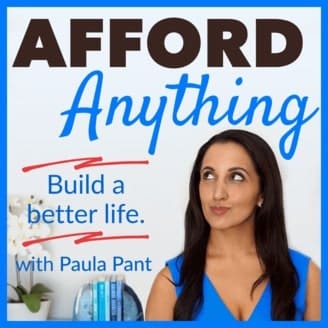 Hosted by Paula Pant, this podcast interviews experts from all walks of life to help their listeners live financially independent lives. They discuss topics like how to stop making money mistakes or, should I raid my retirement to pay for school?
With over 240 episodes, you will find one that answers any question you may have about your finances.
She gives very sound and detailed advice that is actionable for everyone. Her podcasts run around an hour 15 minutes per episode.
Check out the Afford Anything website.
8. Money For The Rest Of Us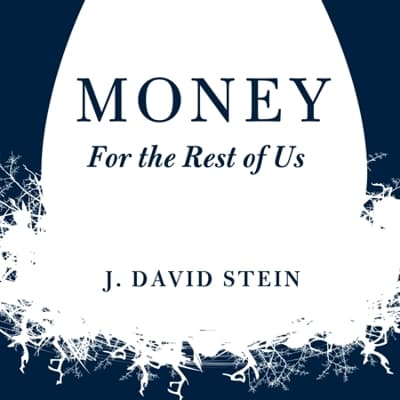 This is a
personal finance
podcast on how money systems work and how to invest in them.
J. David Stein
is a former Chief investment strategist and money manager.
His focus is on teaching the listener how to understand the financial world we live in, in a simple to understand manner.
His podcasts are packed with detail and hit one focus topic per 25-minute episode.
Check out the Money For The Rest Of Us website.
9. The Side Hustle Show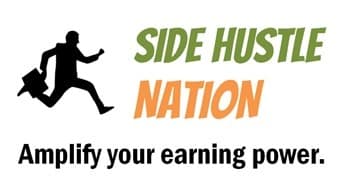 This podcast is for anyone who dreams of escaping the rat race. Nick Loper gives practical advice on how to channel your inner entrepreneur; so that one day that side hustle will get you out of the usual 9 – 5.
This is a very successful long-term show. The Side Hustle Show has more episodes than there are days in the year, so finding a relevant topic won't be hard.
Nick's short, punchy 30-minute episodes are actionable and inspiring. His conversations are practical, leaving the listener to feel like this whole business thing might be something they could do.
Check out The Side Hustle Show website.
10. Her Money Podcast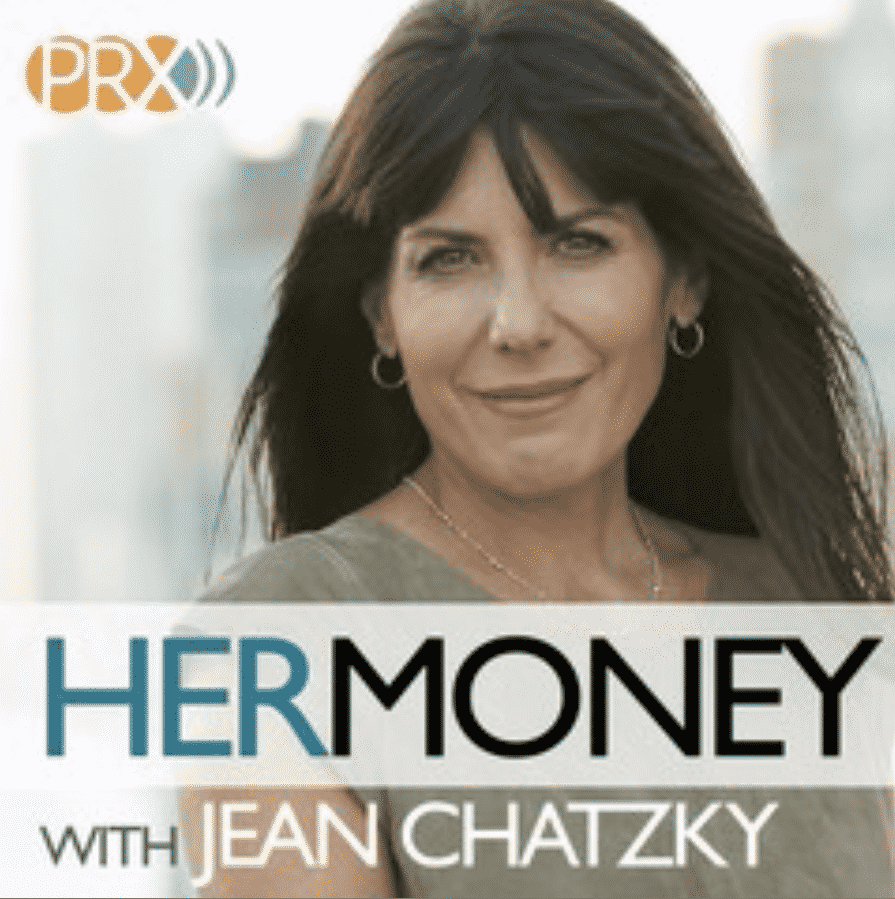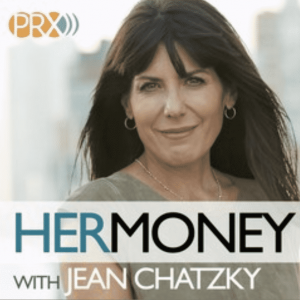 This podcast is for the girls. For women that want to understand how to spend, save, and invest money from a female perspective.
They are in safe hands as Jean Chatzky, CEO and co-founder of Her Money leads discussions that include many big financial topics.
Jean covers everything from investing to budgeting, saving, and love. She is very relatable and incredibly knowledgeable about personal finance.
Check out the Her Money Podcast website.
Find the best personal investment apps of 2022 here.
11. Invest Like the Best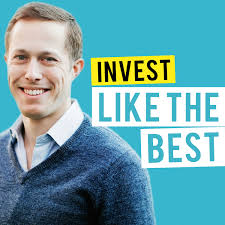 Patrick O'Shaughnessy interviews fascinating industry leaders and discusses much more than just finance.
His conversations explore new ideas and methods on how to do life well.
Each episode has an inspiring atmosphere as you, the listener, get to hear exciting success stories from people he finds
His interview framework and interesting questions make this a great listen with lots of takeaways throughout each episode to get those brain cogs working.
Check out the Invest Like The Best website.
12. Odd Lots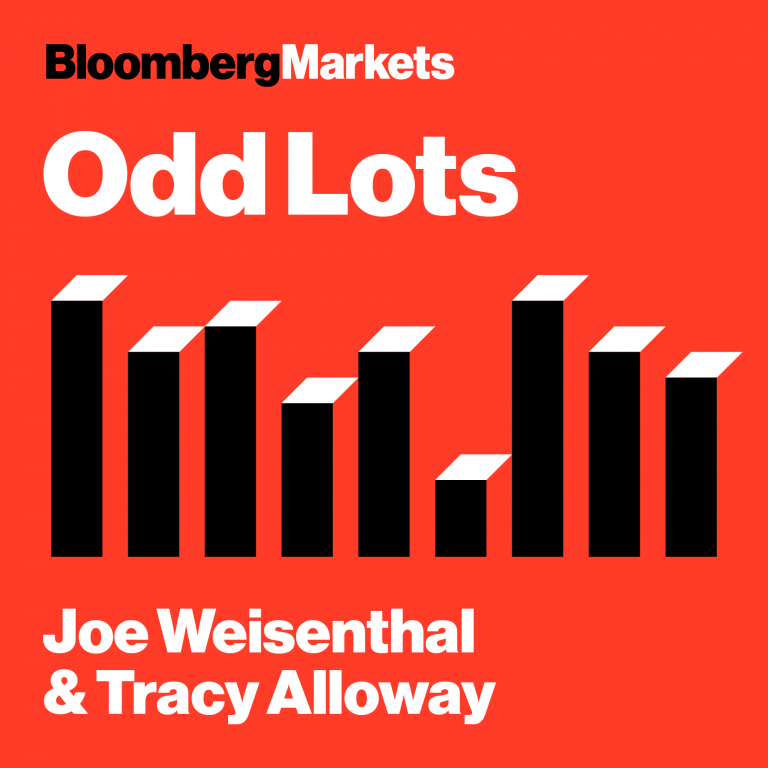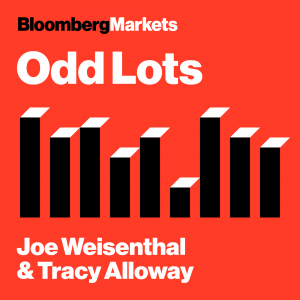 Bloomberg's Joe Weisenthal and Tracy Alloway discuss the latest economic and financial news. This podcast is more informative than actionable but worth listening to if you want to know what is going on in the world of finance.
The Odd Lots content is well explained and easy to follow. They interview some very credible industry leaders and discuss a broad range of topics that are highly relevant to our economy. Each episode is around 45 minutes.
Check out the Odd Lots website.
13. BiggerPockets Money Podcast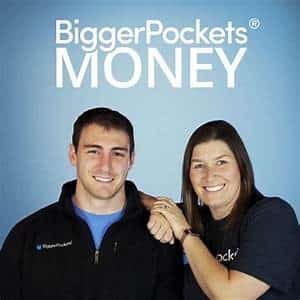 Mindy Jensen and Scott Trench host this weekly podcast. They interview unique and powerful leaders from all walks of life.
They focus on topics that will help their listeners build financial freedom. The podcast is full of great ways to earn more, save more, and be smarter with your money.
Each episode is an hour-long. They cover broad topics like how to save for retirement and how to budget yourself out of debt. During each episode, they give clear, practical advice on how to achieve financial success. It's worth a listen!
Check out the BiggerPockets Money website.
14. How To Money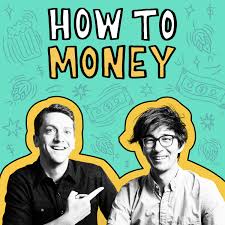 ow to Money deserves to be on this list. Joel and Matt are best friends who include their listeners in some straightforward conversations about all things money.
What is especially refreshing about this podcast is the simplicity of its explanations of valuable content.  It's actionable in everyday life.
They have this casual approach to some serious topics that, if applied, could change their listeners' lives.
Episodes are released twice a week and run for around an hour.
Check out the How to Money website here.
15. The Rich Dad Radio Show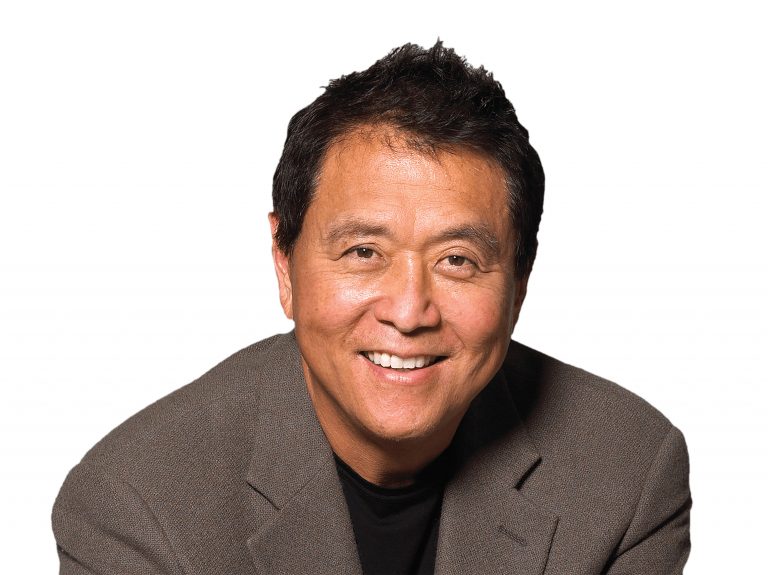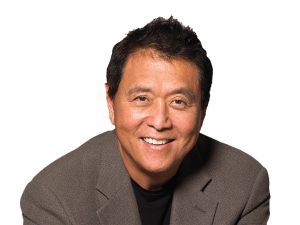 Robert Kiyosaki is the big kahuna of the investment world. His success started many years ago with his first book 'Rich Dad Poor Dad.'
His success has continued to flourish as he's leaped from property investments landing firmly on a diverse range of other opportunities.
Robert is known for his lack of enthusiasm toward mainstream financial advice. Each 45-minute episode discusses his view on finding prospective investments.
He discusses everything from economics, business, and money to personal development.
He hopes to provide new ideas and viewpoints that will allow the listener to set themselves up for financial success.
Check out the Rich Dad Radio Show website.
16. Smart Passive Income (SPI)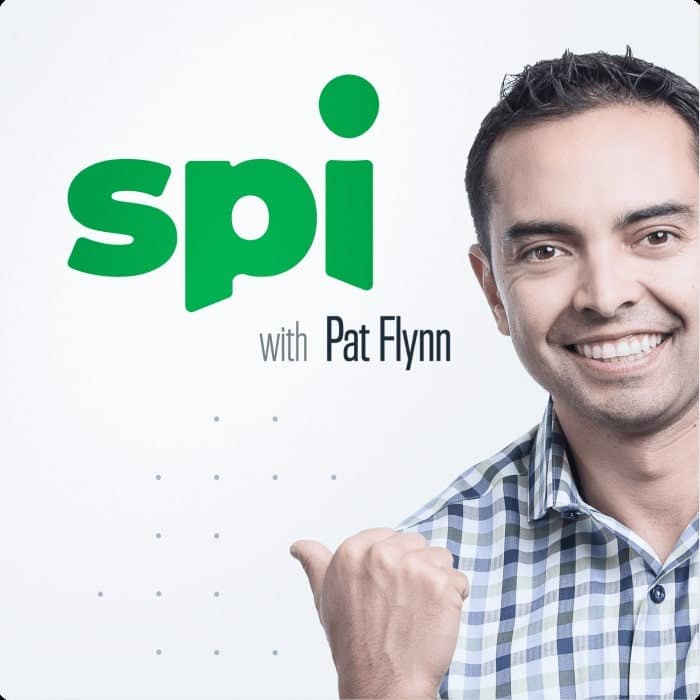 This podcast is a little out of the box, but it is so informative applicable to anyone wanting to start building an online side hustle.
Pat Flynn
has provided for his family from online businesses since 2008. He decided to start blogging about what he has learned to share his knowledge with the world.
If you want to get out of the 9 – 5 grind and one day work remotely, then listening to this podcast could be a big step in the right direction.
Each episode is different; some are interviews while others are solo. The one thing all episodes have in common is that they are full of applicable information for those dreaming of a new way to make money.
Episodes range from 15 minutes to an hour. With over 400 available to listen to so far, finding a topic of interest is not going to be difficult.
Check out the SPI website here.
17. Meaningful Money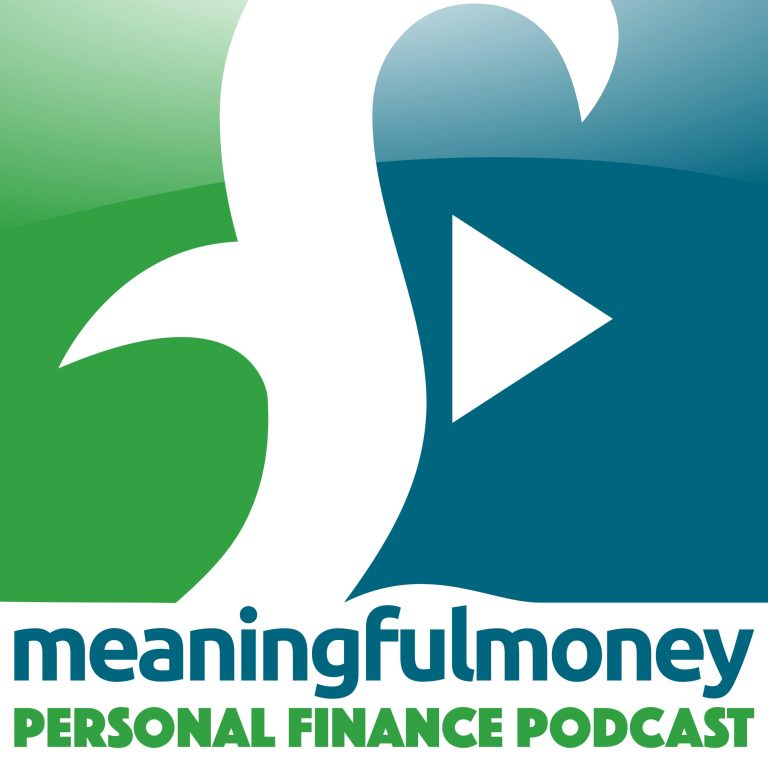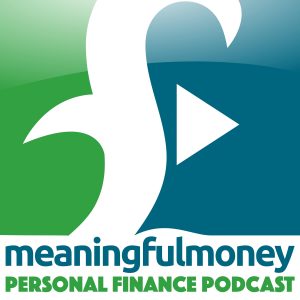 Pete Matthew is a UK-based chartered and certified financial planner that believes in simplifying financial planning for everyday people. His podcasts are short, concise, and very informative.
Each episode's topics range from building a financial foundation to mastering leverage and diversifying investments.
Because he is based in the UK, some of his tax information is not transferable obviously.
However, his podcasts are full of appliable information that covers topics you may not have considered regarding your finances.
He does '5 Minute Fridays' that are quick-fire episodes jam-packed with information.
Check out the Meaningful Money website.
18. Couple Money Podcast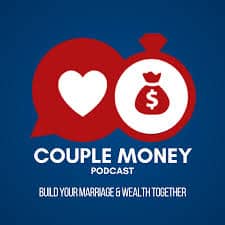 One of the most significant areas of disagreement in marriage is finances.
Elle Martinez examines ways to work as a team to get out of debt and build a financially independent life together.
She discusses everything from how to stop financial arguments, to how to set and reach big financial goals together. 
Each episode is around 20 minutes long and offers practical tips that couples can apply to their lives.
Check out the Couple Money Podcast website.
19. Deeper Than Money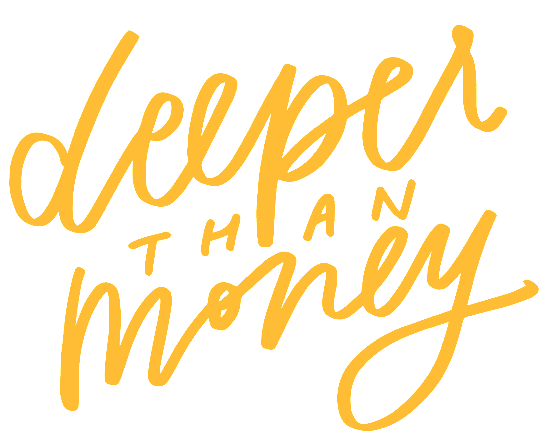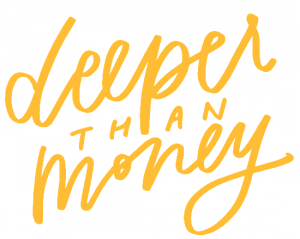 Chloe Elise is on a mission to show millennials that taking control of their finances can be fun and easy. 'Finance' doesn't have to be a scary word that millennials put in a box and avoid discussing.
Chloe's short 15-minute episodes cover a range of relevant topics for those wanting a better understanding of their finances.
What stands out about the Deeper Than Money podcast is that Chloe wants to challenge mindsets and boost financial confidence for people in their 20s and 30s.
Check out the Deeper Than Money website.
20. Your World, Your Money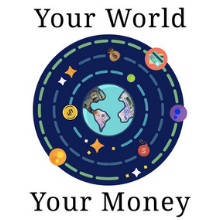 Sponsored by the Global Thinking Foundation and Hangar Studios, notably behind The Economist, New York Times, and The Wallstreet Journal, "Your World, Your Money" is a finance podcast that speaks about money on both a fundamental and functional level. 
They've explored finance from various perspectives over the course of three seasons, having been fortunate to host notable guests such as Tori Cooper of the Transgender Justice Initiative (HRC) and Claire Wasserman of Ladies Get Paid.
They dig deep into how money plays a role in their lives – how it's impacted by mental health, racial equality, gender equality, and more.
Check out the most recent episodes here.
Financial Podcasts to Get Your Finances Together
We hope this top list of the best finance podcasts will be valuable to you. We did spend quite a lot of time putting this together and will continue to update it as time goes on.
Listening daily to a financial podcast can really help to make you more conscious of your everyday financial choices. Invest smarter, buy more consciously, and save more. 
Other Financial Podcasts & Resources Worth Mentioning
Here are a few other great finance podcasts that we think are worth mentioning:
We want to know how finance podcasts have influenced your personal financial decisions. If you're a regular listener to any of these finance podcasts or have other favorites, please leave a comment below.