Find the Best Online Car Loans December 2023
How To Compare Auto Loans
1
Choose your loan amount
Choose the amount you need to pre-qualify for your auto loan
2
Compare the best loan rates
Filter the results based on your criteria
3
Choose an offer
Find the best match for your payday loan needs
4
Complete the application
Click Get Started to fill in your auto loan application
As seen in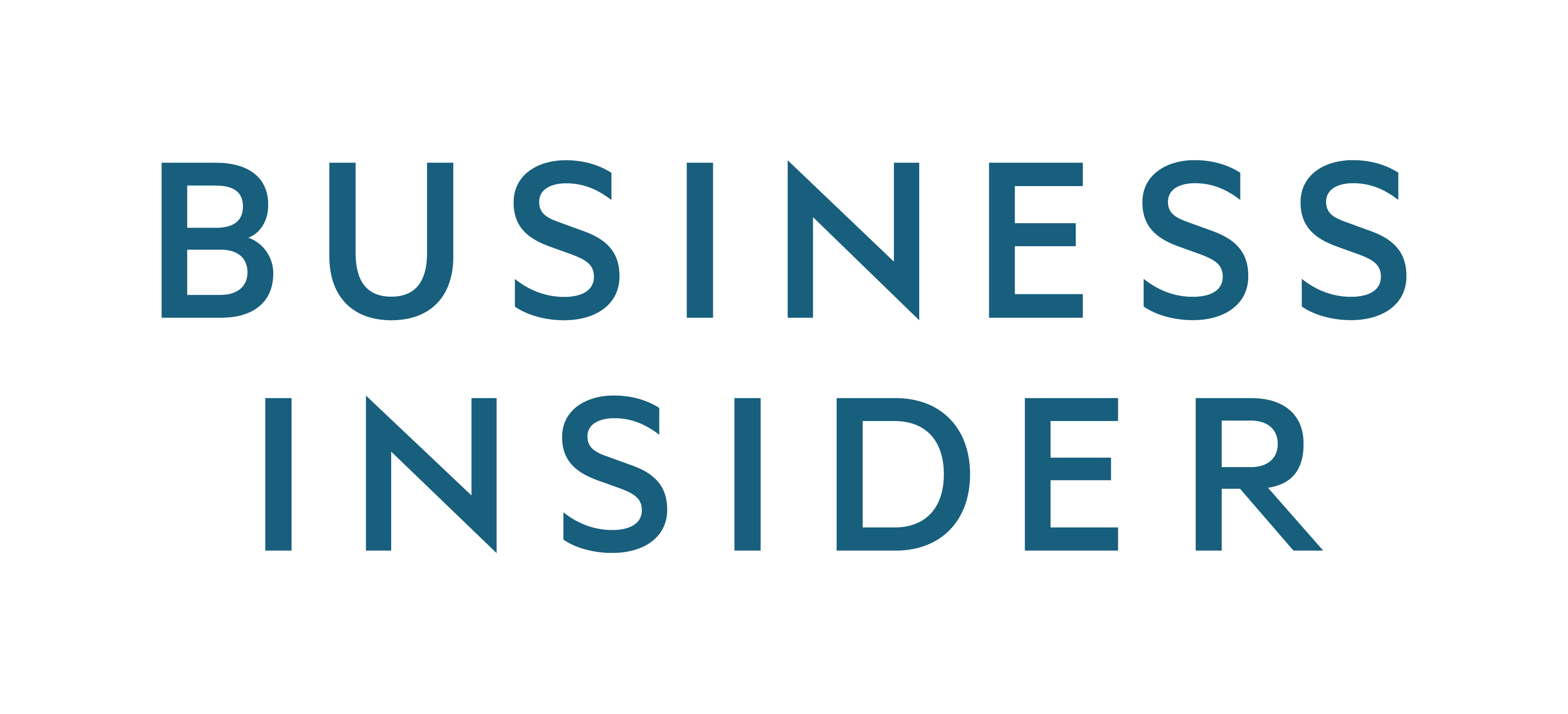 What Is a Car Loan?
An auto loan or car loan is a form of personal loan used to buy a vehicle. A lender lends you the funds required to purchase a new or used car from.
In exchange, you promise to make a loan payment to the lender every month plus interest, normally in monthly installments, until the debt is completely paid.
A large portion of personal loans is unsecured. This means that the loan is made solely on the basis of the borrower's creditworthiness and is not backed by collateral.
Auto loans are unique in that these loans are almost always secured, with the car itself serving as collateral. If you do not make the payments, your car will be repossessed and then sold off to repay your debt.
Direct Lending Options
With a direct loan for new and used cars, you get a personal loan directly from a loan company, bank, or credit union.
You'll generally receive a financing check or a wire transfer to your bank to pay for the vehicle and any other items, like a service contract, options, or extended warranty after the auto purcahse.
Shopping around to find the best direct loan allows you to:
Find a lender that suits your payment terms.
Compare auto loan rates.
Receive funds directly into your bank account.
You can review credit terms before choosing a loan and buying a vehicle, so you'll know the interest rate/car loan rates upfront during the loan process.
Finally, because you received the funds directly from the bank, you basically become a cash buyer at the dealership, giving you the upper hand in the loan approval process.
Why Compare Auto Loans at Financer.com?
Completely Free Comparison
Instant Results Without Credit Check
Read Genuine Customer Reviews
Find The Cheapest & Best Rated Pay Day Loans
Compare Now
Dealership Financing
Dealership financing is typically the path most buyers take because it's generally the most convenient at the time.
While it may seem like the dealership is providing the car buying and financing, it's not. The dealership simply shops around at various banks that offer loans to pay for the leased vehicle.
The dealer then chooses the loan that they feel is best for the car buying service and you. When you enter into the contract, you're entering it with the bank, not the dealership - they are simply the middle man for auto financing.
However, there are a few downsides to dealership financing:
The dealer may present only loans that offer kickbacks.
You're separated from the rate negotiation process.
There may be better options that you never hear about.
Dealers can creatively package loans to make any deal seem good.
Dealership financing doesn't guarantee the lowest rates, best terms, or lowest annual percentage rate (APR), because it incentivizes the dealership to use a third-party lender that will share profits with them.
Auto Loan Refinancing
When you refinance your auto loan you replace the automatic payments on your existing car loan with another car payment or one that has a lower interest rate or reduced monthly car payment.
There are many factors that will determine whether you qualify for a car refinance loan, like your credit history and your credit score.
It also depends on the auto lender where you apply, as auto refinance requirements vary between lenders.
Should You Refinance Your Car Loan?
There are many reasons why you may want to refinance your car loan and it depends on your goal. 
You may want to pay off your car sooner or make lower monthly payments.
If you're having trouble making your monthly payments, you may want to extend the loan term so you can reduce your installment amount. 
Keep in mind that this may lead to higher interest rates which means no interest rate discount so in the end you'll pay more over the life of the loan.
When should you refinance your car loan?
Here are a few reasons why you may want your current auto loan amount refinanced:
Your credit has improved. If you've made consistent payments in full and on time over the last six to 12 months since taking out your loan, you may now qualify for a lower interest rate.
If your used car dealer increased your interest rate. Sometimes car dealers might charge you a higher interest rate that you could have qualified for elsewhere, or still can.
If you're struggling to make payments. Refinancing a car loan can help you by lowering your monthly payments, but extending your loan term at the same time. You will likely end up paying more interest but it's better than not being able to make your monthly payments.
If interest rates go down. If auto loan rates go down to lower than when you first got the new auto loan, refinancing could be a good opportunity to take advantage of these lower rates.
Benefits of Online Car Loans
Online Personal Loans Are Convenient
Get Funds As Soon As the Same Day
Apply Anywhere, Anytime
Application Requires Less Paperwork
Find a Loan
Car Loans for Bad Credit
It may seem impossible to get an auto loan if you have a bad credit history, but the good news is that it isn't.
While a good credit score can help you get better loan rates, there are still options available for borrowers with poor credit namely bad credit auto loans.
Bad credit car loans are possible as there is no minimum credit score required to apply for an auto loan. In fact, borrowers in the U.S. with credit scores below 670 have the same number of car loans listed on their credit reports as those with higher credit scores.
Even with bad credit, you want to find the best car loans that will offer fair interest rates, flexible repayment terms, and fast payouts. Some auto lenders offer bad credit car loans, including Upstart and Consumers Credit Union.
Tip: Use an auto loan calculator to find the best car loans for bad credit.
Buying a new car may require a downpayment, with the balance financed by a loan that you'll pay back in fixed installments. A car loan calculator can help you work out your estimated monthly payment to ensure that you can afford the loan.
Check your rate in minutes
Checking your rate won't affect your credit score
Auto refinancing form $9,000-$60,000
APR rates from 6.96%
Personal loans up to $50,000
Personal loan APRs from 7.74%
Home equity lines of credit up to $1 million
Check your rate without harming your credit score
What Customers Say About Us
4.60 based on 322 reviews
from Reviews.io
It was super easy to deal with them. The comparison service was just amazing.
A quick, efficient, and certainly hassle-free service. Their comparison tools were best that helped me find the perfect loan provider service online with great ease. Thumbs up.
I got invaluable financial pieces of advice, free from any complicated terms & conditions. It was great!!
This is the most trustworthy site if you are looking for honest reviews, straightforward ratings and real-life opinions on financial products. I enjoyed a great experience, now it's your turn!
I had an amazing experience dealing with them! The comparison tools have worked great for me in finding the right lender.
One of the legit lenders suggesting service I have ever come across. Highly recommended!
Find Your Auto Loan at Financer.com
Financer.com helps you compare the best auto loans and get the lowest auto loan rates from leading U.S. lenders.
We look for lenders that offer full transparency and have a long track record of successful lending and satisfied customers. We are always improving our comparisons, but are confident in what we can bring to market, and we know you will be as well.
Use our free auto loan comparison tool to find the right auto loan for your needs.
| Company | Overall Rating | Loan Amount | Loan Term | APR | Annual Income | Credit Score Required | |
| --- | --- | --- | --- | --- | --- | --- | --- |
| | | $10,000-$175,000 | 36 to 84 months | 1.25% - 21.24% | 24,000 | 500 | Apply |
| recommended | | $500 - $35,000 | 2 to 72 months | 5.99% to 35.99% | None | None | Apply |
| recommended | | $1,000 to $50,000 | 3 to 36 months | 5.99% to 35.99% | 24,000 | 610 | Apply |
| | | $500 - $10,000 | 3 to 72 months | 5.99% to 35.99% | 12,000 | 510 | Apply |
| | | $5,000 - $100,000 | 9 to 84 months | 2.24 % to 5.63% | 6,000 | 700 | Apply |
| recommended | | $9,000-$60,000 | 24 to 84 months | 2.25% to 29.99% | 12,000 | 510 | Apply |
| Company | Overall Rating | Loan Amount | Loan Term | APR | Annual Income | Credit Score Required | Get Started |
| --- | --- | --- | --- | --- | --- | --- | --- |
| | | $10,000-$175,000 | 36 to 84 months | 1.25% - 21.24% | 24,000 | 500 | Apply |
| recommended | | $500 - $35,000 | 2 to 72 months | 5.99% to 35.99% | None | None | Apply |
| recommended | | $1,000 to $50,000 | 3 to 36 months | 5.99% to 35.99% | 24,000 | 610 | Apply |
| | | $500 - $10,000 | 3 to 72 months | 5.99% to 35.99% | 12,000 | 510 | Apply |
| | | $5,000 - $100,000 | 9 to 84 months | 2.24 % to 5.63% | 6,000 | 700 | Apply |
| recommended | | $9,000-$60,000 | 24 to 84 months | 2.25% to 29.99% | 12,000 | 510 | Apply |
Car Loans - FAQs
How do I apply for an auto loan?
Find out what you can afford
Take out a piece of paper and create a practical budget that shows you how much you can spend in terms of monthly payments. Keep in mind recurring expenses such as insurance, repairs, and electricity. Next, calculate the cost of your down payment or the value of the car you want to trade-in.
Review your credit score
Before speaking with lenders, it's a good idea to know what your credit score is. You can check your credit score for free on some websites and you can also pay to get your credit rating from leading credit bureaus. Auto loan lenders base loan terms and interest rates on credit reports and ratings. The better your credit rating, the better your chances of securing a lower interest rate.
Compare lenders to find the best loan terms
Terms and rates differ between lenders. To get a quote, contact many lenders, including credit unions and your bank. The dealer can also have financing, but if you shop for the best loan rate before going car shopping, you'll be able o negotiate.
Get pre-approved
Getting pre-approved for a loan ensures you've defined your financial boundaries before visiting a dealer's showroom. Pre-approval does not imply that you have made a decision, but it does provide you with an amount you'll be able to afford.
Find your car
It's now time to pay a visit to your favorite car dealerships. Once you find the car you want, you can provide your lender with the year, model, make, and VIN (vehicle identification number). You can also get auto insurance immediately. Most dealerships won't let you take the car away until you provide evidence of auto insurance.
What do I need to apply for a car loan?
When applying for car financing, it's important to understand the type of information you will need to provide.
If you opt for dealership financing, you will usually submit your application through the finance and insurance office at the dealership.
This will involve completing an application, which will require such information as:
Name
Social Security number
Date of birth
Address
Employer
Length of employment
Occupation
Income sources
Gross monthly income
Income to debt ratio
The dealership will also obtain a copy of your credit report, which contains information about your past and current credit obligations, credit history, including payment history, existing auto loans, balances, credit limits and interest, any relevant data from public records.
Each account's status will also be included on your credit report, including any overdue amounts and if the account is open or closed. If a creditor has taken any legal steps to collect on a debt, this information will also be included.
Note: Most dealerships will submit your application to multiple possible lenders, including finance companies, banks, and credit unions, to find an assignee who's willing to finance your purchase.
Your credit application will be evaluated to determine if you are approved for a loan with the proper terms and conditions that make car payments or lease buyouts manageable given your current financial situation.
When you finance through a dealer, you will not deal directly with prospective lenders.
The decision to offer you financing will be based on an evaluation of your credit score, credit report, your completed application, and terms of the sale, including your down payment amount.
Buy rate: The interest rate that a potential lender quotes the dealer
Contract rate: The rate which the dealer offers you
If a lender agrees to finance your purchase, it will notify the dealership and give a buy rate, which is the APR the lender is willing to offer.
The dealer then comes to you with a contract rate which is the interest rate you will pay, which may or may not be higher than the buy rate.
Tip: Read more bout the difference between interest rate and APR.
How can I improve my chances of getting approved?
If your credit score is too low to apply for a good auto loan you may choose to apply with a co-signer.
A co-signer guarantees your loan by putting their credit score and name on the line. If you don't pay, the co-signer's credit would suffer the same consequences as if the loan were entirely in their name.
A co-signer is usually a family member, such as a parent. It's an excellent way for you to develop credit and improve your credit score.
Note: Avoid 'contingent' or 'conditional' loans, which require you to take on a loan agreement and get the car without the loan terms being finalized. This means that important aspects like the loan terms, interest rate, down payment, and monthly payment sum can be altered, resulting in you paying much more than you expected.
What are peer-to-peer auto loans?
You can't get a co-signer to help you? There are peer-to-peer car loan websites that can help link lenders and borrowers. Where you would normally apply for an auto loan from a big company or lender, you will now get a loan from private investors with peer-to-peer (P2P) lending.
Following the setup of a profile describing why you need the loan (in this case to buy a car), your credit score will be assessed. If you have a poor or non-existent score, you will be classified as high risk.
Individuals will look over your profile and determine whether to finance the loan or not. If there is enough interest, the loan can be approved and funded, which you can use to purchase a vehicle.
You will repay your auto loan through the P2P platform, and the interest payments benefit the investors. With a higher interest rate, the loan will be riskier for borrowers. The same goes for a poor credit score.
What is a car loan calculator?
An auto loan calculator can help to determine what your car repayments would look like and how much interest you would pay for the duration of the loan.
A car loan calculator can determine your loan repayment by taking information such as the cost of the vehicle, the terms, and the interest rate into account.
Tip: Use a car loan calculator before you shop for a new car so you'll know what you can affor and be ready to find a car that fits your budget.
What bank is best to get a car loan?
Some of the best banks to get a car loan are Bank of America and U.S. Bank.
Who is the easiest to get a car loan from?
Getting a car loan depends on many factors but the easiest would be to compare car loan offers online to see what lenders offer the best rates and terms. 
What credit score is needed for a car loan?
You typically need a credit score of 600 or higher to qualify for a car loan, but the minimum requirements vary by lender.
Which bank gives lowest interest rate for car loan?
Some of the lowest interest rates for car loans are from PenFed Credit Union, Bank of America, and Chase Auto.
Loans
If you find yourself in need of a small loan before your next paycheck, cash advance apps like Dave offer a convenient solution. However, choosing
December 5, 2023 16 min read
Loans
November 3, 2022 9 min read
See more posts
Loans
With the 2023 Household Debt and Credit Survey revealing that consumer debt for American households has surged to an unprecedented $17.1 trillion as of the ...
November 3, 2023 16 min read
Loans
November 13, 2023 7 min read
Loans
December 19, 2022 5 min read
Loans
May 22, 2023 4 min read
See more guides
Loans
What is a Loan Default? A loan default occurs when a borrower fails to pay back a loan according to the terms agreed upon with the ...
November 16, 2023 8 min read
Loans
November 16, 2023 6 min read
Loans
November 16, 2023 9 min read
Loans
November 10, 2023 9 min read
See more wikis