A Business Loan Can Help Your Business Grow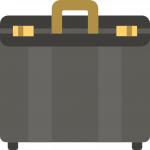 A business loan is similar to a personal loan but tuned for business use.
A business loan's monthly payment and interest rate are fixed for a certain period of time, making them ideal for small businesses and startups.
Starting and running a business can be a taxing process, emotionally and financially. For the latter, an online business loan may help relieve that pressure. Using this new capital wisely can be key to a business' success.
How Can a Business Loan Give You a Boost?
Help with cash flow when times are tough
Quick access to capital
Helps meet employee needs
Helps with expansion, which leads to more profits
Covers unexpected expenses
Are You Eligible for a Business Loan?
Different lenders have varying rules on how to apply for a loan, but there are a few basic rules:
The business is registered and has a tax ID number
A credit score of between 350 and 800
Ability to offer collateral
Steady cash flow
Must show a profit
A plan laying out the money's intended use
Take advantage of our business-loan calculator and compare 30 different lenders.
An online business loan can help you increase your working capital. This is especially helpful when you find it difficult to make ends meet. There are various online lenders with less stringent application rules who are willing to partner with business owners.
Make a Smart Decision
It is all too easy to get excited at the thought of additional capital injected into your business, but use caution. Make sure you understand the terms. Don't enter into any agreement without the following information:
The frequency and flexibility of payments
Interest-calculation methods
Any penalties associated with defaulting
The business loan rates and terms
How to reach customer service
Talk to various lenders when shopping for a business loan. With caution and patience, you can make wise decisions.
Do You Really Need a Business Loan?
Every business' needs are unique. If you want to expand your business, a loan may be beneficial, but are there other avenues you can take to raise funds for this expansion? If there are no other avenues, then a loan may be the best route to take, but remember to search for the best business loan rates.
It's also good to evaluate your business' past performance. You don't want to take a loan when your business is on shaky ground. Besides, a lack of cash flow may result in your loan application getting rejected.
Once you find a business loan with rates and payment terms you're comfortable, you can proceed and help take your business to the next level.
What Really Affects Business Loan Rates?
When looking at getting a business loan, most owners are concerned about the interest rate. The interest rate, which is calculated as a percent of the principal, is what you pay the lender for issuing your company the loan. These rates can vary for many reasons, but they all point back to the risk the lender takes by issuing the business loan.
You can use our online business loan calculator to check your rates.
Some factors that can affect business loans rates are:
Your business' credit history
Your credit history
The type of business
The length of time in business
Business plan
Business capital and cash flow
The Types of Interest Rates
Simple interest: Calculated monthly based on the unpaid principal
Precalculated interest: Calculated at funding based on the amount borrowed
It's in a lender's best interest to connect you with a business loan that fits your needs, so consult with several lenders before agreeing to any terms.