As seen in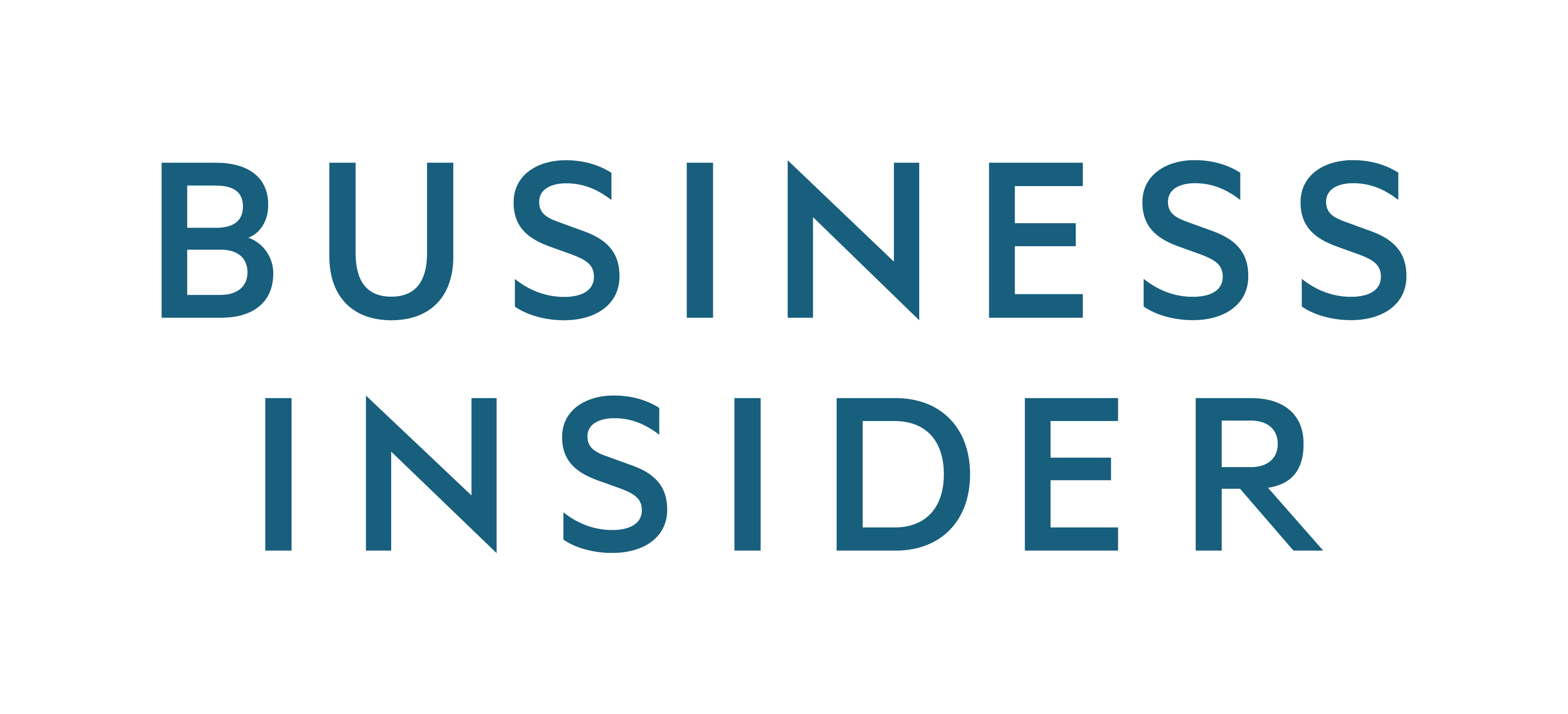 Top Investment Plans for December 2023
How to Find the Best Investment Plan
1
Decide How Much to Invest
Know what you can comfortably afford.
2
Open an Investment Account
Work with a broker or a robo-advisor.
3
Understand Investment Options
Compare different investment types.
4
Choose the Best Investment Strategy
Compare the best long-term investments or short-term investments.
Getting Started with Investing
Investing can help you save for retirement, get you out of a financial bind, or provide you with an additional source of income. 
Investments can help grow your wealth and increase your financial position over time, so it's wise to let your money work for you. 
With different types of investment options, comparing investment types can help you find the best investment opportunity for your needs.
Financer.com helps you compare investment options - from automatic investments with robo-advisors to the best cryptocurrency exchanges. 
Creating a Solid Investment Plan
Before investing in anything, a solid investment plan is needed. Here are the steps involved in investment planning:
Decide when and how to save
Set your goals
Analyze risk
Create a savings portfolio
Learn about investment options
Build your portfolio
Types of Investment Accounts
There are different investment account types available so let's look at the most important ones to know about.
Standard Brokerage Account
A regular brokerage account gives access to a variety of investments, including stocks, mutual funds, bonds, exchange-traded funds, and more. It is sometimes referred to as a taxable brokerage account or a non-retirement account.
You must pay taxes in the year that you receive any interest or dividends you receive on investments, as well as any gains you make when you sell investments.
With a non-retirement account you have a choice in how it is owned:
Individual taxable brokerage account: For those who keep ownership of the account and will be solely responsible for the taxes generated in the account.
Joint taxable brokerage account: An account shared by two or more people — typically spouses, but it can be opened with anyone, even a non-relative.
The company will probably ask you if you want a cash account or a margin account when you open a brokerage account. For the majority of investors, a cash account is the best option. With the money you deposit into the account, you are able to purchase investments.
Investors who want to borrow money from the broker to purchase securities can do so using a margin account. Advanced traders should use margin trading because it is a riskier kind of investing.
✅ Check if you're eligible: You must be at least 18 years old and have a Social Security number or tax ID to open a brokerage account. 
Retirement Accounts
A basic brokerage account having access to the same selection of investments is a retirement account, such as an IRA or individual retirement account. The IRS's treatment of contributions, investment profits, and withdrawals is the key distinction between a retirement account and a brokerage account.
Traditional IRAs and Roth IRAs are the two types of retirement accounts that are most popular. SEP IRAs, SIMPLE IRAs, and Solo 401(k)s are just a few of the specialist retirement savings accounts that many brokers provide to small-business owners and independent contractors.
Contribute to your 401(k) plan before your IRA if your employer matches any amount you save in that account as part of their 401(k) plan.
You may receive a tax benefit upfront in the year you make contributions to the account (with a regular IRA) or a back-end tax break that exempts your withdrawals in retirement, depending on the type of IRA you select (via a Roth IRA). Combined IRAs are not permitted.
✅ Check if you're eligible: You must have earned income to be able to contribute to an IRA. There are no income limits to contributing to a Roth IRA or deducting contributions to a traditional IRA.  
Education Accounts
The 529 savings plan is one of the most widely used types of accounts for funding educational expenses. This is distinct from 529 prepaid tuition plans, which permit you to lock in the in-state public tuition at the organization that administers the plan.
Although you can form your own 529 plan directly in most states, the funds are normally usable at approved institutions worldwide. You can create a 529 account with some brokerages as well. For instance, Wealthfront and TD Ameritrade both provide 529 accounts under the Nevada plan.
The Coverdell Education Savings Account is an additional option for saving for education. Similar to 529 plans, an ESA must be established before the beneficiary turns 18 and the funds can be used for elementary, middle, and secondary school costs.
✅ Check if you're eligible: Anyone can contribute to these plans and anyone can be named a beneficiary as long as the money is for educational purposes.
Investment Accounts for Kids
The owner of these investment accounts must be at least 18 years old. But what about investment accounts for young, aspiring investors? Several options exist to accommodate these minors:
Custodial Brokerage Account
With money given to the child, this investment account is opened for a minor. When a child reaches the "age of majority," which varies by state and is either 18 or 21, an adult (the custodian) maintains account control and transfers assets to the youngster.
The Uniform Gift to Minors Act (UGMA) and the Uniform Transfers to Minors Act are two forms of custodial accounts (UTMA). The distinction is in the kinds of assets you can add to the account.
In addition to the normal investments permitted in both types of accounts, UTMAs are permitted to own real estate (cash, stocks, bonds, mutual funds). The funds cannot be moved to another beneficiary once they are in the account.
✅ Eligibility: Children don't need to earn an income for these accounts. Some states allow UGMAs, some allow UTMAs, and some allow both.
Custodial IRAs
A youngster can make contributions to a Roth or traditional IRA if they have earned income. An adult opens and manages the account before transferring ownership to the child when they turn 18 or 21.
✅ Eligibility: Earned income can be from anywhere as long as it's reported to the IRS.  
Long- vs Short-Term Investments
Part of successfully growing your wealth and reaching your investment goals is knowing when to use short-term and long-term investments. You can also choose a mix of both long- and short-term investments for a balanced portfolio.
| Long-Term Investments | Short-Term Investments |
| --- | --- |
| You are 20+ years from retirement | You will need money soon |
| You need a savings plan for at least 10 years into your future | You need a regular source of income |
| You want to be protected from inflation | Need money for a house downpayment |
| Assets like real estate or Treasury bonds | Assets like cash, bonds, and annuities |
| Less risky | Riskier |
How to Plan for Retirement
Determine How Much You Need
Prioritize Your Personal Financial Goals
Choose the Best Retirement Plan
Select Your Type of Investment
Where to Open an Investment Account
The majority of financial institutions provide traditional brokerage accounts and IRA accounts at a minimum. Many also provide custodial accounts and college savings accounts.
Opening an account with an online broker is the best course of action if you wish to choose and manage your assets on your own. The top online brokers for novice investors are listed below.
A full-service broker (a company where an investment advisor makes all of the decisions) or a robo-advisor can take control of your finances if you want them to. A robo-advisor is an automated portfolio management service that manages your investments on your behalf for a nominal fee.
Planning for Retirement
To make sure you are financially secure during your retirement, it's important to create a retirement plan early in life. 
By understanding the different types of retirement plans, you can compare retirement benefits and choose a plan that works for you. 
There are many types of retirement plans available, including IRAs, traditional 401(k)s, cash-balance plans, and guaranteed income annuities (GIAs).
Get peace of mind knowing that your golden years are planned for by comparing the best retirement plans with Financer.com. 
What Customers Say
4.60 based on 322 reviews
from Reviews.io
It was super easy to deal with them. The comparison service was just amazing.
A quick, efficient, and certainly hassle-free service. Their comparison tools were best that helped me find the perfect loan provider service online with great ease. Thumbs up.
I got invaluable financial pieces of advice, free from any complicated terms & conditions. It was great!!
This is the most trustworthy site if you are looking for honest reviews, straightforward ratings and real-life opinions on financial products. I enjoyed a great experience, now it's your turn!
I had an amazing experience dealing with them! The comparison tools have worked great for me in finding the right lender.
One of the legit lenders suggesting service I have ever come across. Highly recommended!
Compare Investments with Financer.com
Looking for the best investment plans? Financer.com helps you compare investment types so you can choose the best investments for your portfolio. 
When it comes to investment planning, we are always improving our comparisons, and we are confident in what we can bring to the market. 
Use our free investment comparisons to find the right type of investment for your needs. At Financer.com we take the guesswork out finding the best investments in 2022.
Got Questions On Investments? Get the Answers Here.
What are the best investments for 2023?
Some of the best investments in 2023 include high-yield savings accounts, government bonds, municipal bond funds, short-term corporate bond funds, rental housing, and cryptocurrency.
There are many ways to invest, from low-risk options like corporate bonds to high-risk options like index funds. However, find an investment that fits your risk profile; you can also combine investments for a more diverse portfolio and to balance your risk.
What is ESG investing?
Environmental, Social and Governance (ESG) investing is a way to build a more ethical investment portfolio. Socially responsible investments has become a popular topic among modern investors and ESG criteria measure how companies or investments perform in specific categories.
Environmental factors look at contributions towards conserving the natural world, while social factors consider how people are treated inside and outside a company. Governance factors consider how a company is run.
What are the best types of investments?
Here are some of the best investment types for 2023:
What are the best stocks to invest in?
If you are looking for the best stocks to invest in as a beginner, a robo-advisor could be a great starting point. This way you don't have to decide what to invest in by yourself, as you'll answer a series of questions to allow the robo-advisor to choose the best stocks to invest in based on your individual needs.
If you use a brokerage you'll have to choose the investment you want to have, and make trading decisions. This is a good option if you are an experienced investor or want to have full control over your investing decisions. 
Read More About Personal Finance
Invest
As a financial planner, I've consistently observed a common trend: a significant number of my clients and potential clients are not fully leveraging the advantages
November 30, 2023 6 min read
Personal Finance
November 22, 2023 10 min read
See more posts
Personal Finance
These days, it's more important than ever to keep a close eye on your credit. With data breaches becoming more and more common, it's only ...
April 11, 2023 7 min read
Personal Finance
May 29, 2023 15 min read
Personal Finance
October 30, 2022 9 min read
Personal Finance
September 9, 2022 8 min read
See more guides
Loans
What is a Debt-to-Income Ratio? A debt-to-income ratio (DTI) is your total monthly debt payments divided by your gross monthly income. It represents how much of ...
November 16, 2023 6 min read
Personal Finance
May 25, 2023 11 min read
Personal Finance
March 6, 2023 11 min read
Personal Finance
February 9, 2023 21 min read
See more wikis