The Best Credit Cards for October 2023
As seen in
How to Find the Best Unsecured Credit Cards
Save money by comparing with us first.
1
Choose the Type of Card
compare unsecured cards, rewards cards, cards for bad credit, and more.
2
Compare Rates
Compare rates from card issuers side-by-side.
3
Choose an Offer
Choose the credit card offer that suits your needs
4
Apply Online
Click to apply online and get pre-qualified in minutes.
What Is an Unsecured Credit Card?
Unsecured credit cards are the most common type of credit card. You don't need a security deposit for approval.
The issuer of an unsecured credit card does not have a security deposit that they can collect if you do not pay your credit card balance.
Instead, the creditor has the option of pursuing additional collection measures.
This can include sending your account to a debt collector, reporting your non-payment to credit bureaus, and even suing you in court. They may also request to garnish your wages. 
Because they are unsecured and have no collateral, unsecured credit cards are different from secured loans, such as mortgage loans, auto loans, and secured credit cards.
They are not directly connected to any property, so the issuer has no right to take your property away if you default on payments.
Our Top Unsecured Cards
Milestone MasterCard®: Best for Easy Online Pre-Qualification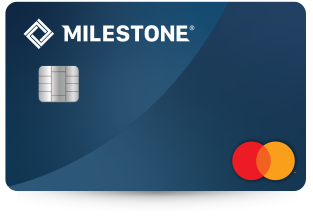 The Milestone MasterCard® allows you to enjoy the benefits of a credit card without needing a security deposit.
If you don't have a good credit history or prior bankruptcy, this is a good option.
It comes with fraud protection and zero liability.
Pros:
Easily pre-qualify online
Credit limit starts at $300
Reports to all three credit bureaus
Fraud protection
No security deposit required
Surge MasterCard®: Best for Higher Initial Limits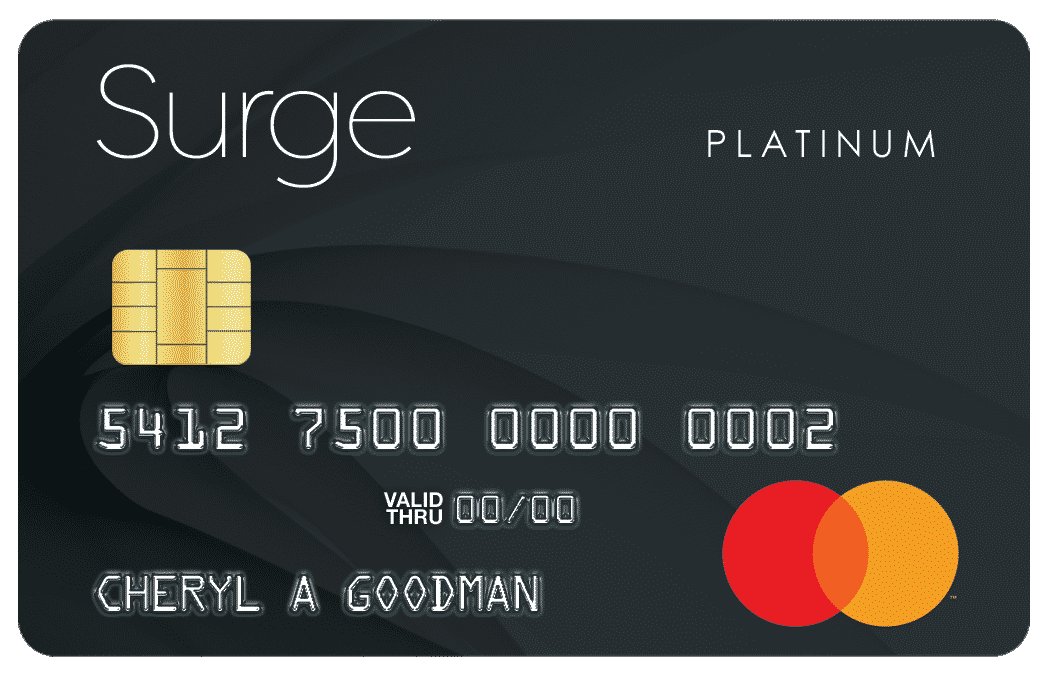 The Surge Mastercard® Credit Card is one of the more popular unsecured credit cards that comes with an initial credit limit between $300 – $1,000.
Enjoy peace of mind with the Surge MasterCard as it offers $0 fraud liability so you won't be held responsible for unauthorized charges on your card.
You'll get free monthly credit scores and monthly reporting to all three major credit bureaus – TransUnion, Equifax, and Experian.
Credit limits may be eligible for an increase after six months, making this a great option to improve your credit score.
Pros:
Initial credit limits start at $300
Credit limit doubles after 6 monthly on-time payments
Mastercard Zero Liability Protection
Monthly reporting to all three credit bureaus
Free monthly credit score
Total Visa® Unsecured Credit Card: Best for Cash Back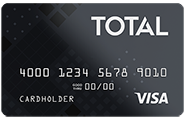 The Total Visa® Unsecured Credit Card offers an initial credit limit of $300 with manageable monthly payments and a fast application process.
You can select your favorite card design and use your card at merchants nationwide across the USA and online.
The Total Visa® Unsecured Credit Card has an annual fee of $75 for the first year and $48 thereafter.
The APR is 34.99% and there are no cash advance fees for the first year.
Pros:
Initial credit limit of $300
Get 1% cash back rewards
Free credit monitoring
Instant online approval 
How Unsecured Credit Cards Work
Unsecured credit cards are available from the majority of banks, credit unions, and other financial service providers.
To obtain one, you must fill out an application with your personal information and agree to a credit check.
After you're authorized for an unsecured credit account, you'll receive a card that you may use to make purchases in stores, online, and over the phone.
Tip: To get a reasonable interest rate on your credit card you should have a good credit score (typically 670+). You may still qualify for a card with a low credit score but this may come with higher interest rates.
Unsecured credit cards fall under the category of revolving credit. This means you're allowed to spend up to a particular amount on the account, and you have the option of paying off the debt in full at the end of a monthly billing cycle or revolving it to the following month.
If you pay your debt in full there is no interest payable. 
When you choose to let the balance revolve, you will make interest payments and adhere to the minimum monthly payment. 
Note: When people refer to a "credit card," they usually mean an unsecured credit card. This is because most available credit cards are unsecured. 
Why Compare Credit Cards with Financer.com
Completely Free Comparison
Instant Results Without Credit Check
Find The Best Unsecured Credit Cards
Read Genuine Customer Reviews
Applying for a Credit Card
Banks are unlikely to give you an unsecured credit card if you have a poor credit score or failed to make timely payments in the past.
The issuer may also deny you if you have too many credit cards, too many credit inquiries or insufficient income.
Before applying for unsecured credit cards, you should pull your credit report and make sure there are no flaws that may cause the issuer to reject you. 
You can request a free credit report from the three major reporting bureaus once every 12 months at AnnualCreditReport.com.
Tips for Choosing the Best Unsecured Credit Cards
Features and Benefits
You need to decide what features you are looking for, like the lowest rates, the highest credit limits, or the easiest online application process. 
Fees
Some unsecured credit cards may have application fees and high interest rates because there is no collateral required. Beware of balance transfer and foreign transaction fees.
Also consider the annual fee as some providers may offer a low initial fee that will increase after the first year.
Using Your Card
When you want to rebuild your credit you need to try and avoid high interest rates and one way of doing this is by paying the full balance every month.
If you make regular payments on time you may qualify for a higher credit limit. Some credit card providers automatically increase your credit limit after six months of on-time payments.
What Customers Say About Us
4.60 based on 322 reviews
from Reviews.io
It was super easy to deal with them. The comparison service was just amazing.
A quick, efficient, and certainly hassle-free service. Their comparison tools were best that helped me find the perfect loan provider service online with great ease. Thumbs up.
I got invaluable financial pieces of advice, free from any complicated terms & conditions. It was great!!
This is the most trustworthy site if you are looking for honest reviews, straightforward ratings and real-life opinions on financial products. I enjoyed a great experience, now it's your turn!
I had an amazing experience dealing with them! The comparison tools have worked great for me in finding the right lender.
One of the legit lenders suggesting service I have ever come across. Highly recommended!
Compare Credit Cards with Financer.com
Financer.com helps you compare the best unsecured credit cards and get the lowest rates from leading U.S. lenders.
We look for lenders that offer full transparency and have a long track record of successful lending and satisfied customers. We are always improving our comparisons, but are confident in what we can bring to market, and we know you will be as well.
Use our free credit card comparison to find the right credit card for your needs.
Unsecured Credit Cards - FAQs
What is an unsecured credit card?
With an unsecured credit card you don't need to pay a security deposit upfront to get approved. No collateral is needed.
What is an unsecured credit card for fair credit?
Unsecured credit cards for
fair credit
do not require a cash deposit like
secured cards
. These cards are traditional credit cards that you can use to pay for purchases and they will be subject to fees and interest rates.
What is the easiest unsecured card to get?
One of the easiest unsecured cards to get approved for is the
Milestone MasterCard®.
You can get approved for it even with bad credit.
What credit score do you need for an unsecured card?
Most unsecured credit cards require a good credit score (typically in the range of 670-850). This range will make you eligible for a range of rewards cards. Some cards may accept a fair credit score (580-669).
What is the unsecured credit limit?
This is the credit limit you get with your unsecured credit card. Unsecured means you didn't have to put up any collateral.
Can you get a unsecured credit card with a 540 credit score?
Yes, but you may have to pay higher interest rates.
Read More About Credit Cards
Credit Cards
Consumer debt continues to grow in America in 2023, with credit cards historically being one of the most notoriously difficult and costly to pay off. During
October 3, 2023 19 min read
Credit Cards
April 11, 2023 9 min read
See more posts
Credit Cards
Building credit from scratch or rebuilding bad credit can seem like a daunting task. However, if you develop good credit habits, you will find the ...
May 22, 2023 14 min read
Credit Cards
August 31, 2022 8 min read
Credit Cards
May 22, 2023 6 min read
Credit Cards
May 22, 2023 7 min read
See more guides
Credit Cards
Credit utilization is an important concept that is often overlooked when it comes to credit health. It is a measure of how much new credit you ...
March 3, 2023 4 min read
Credit Cards
December 21, 2022 6 min read
Credit Cards
November 28, 2022 10 min read
Credit Cards
November 7, 2022 9 min read
See more wikis