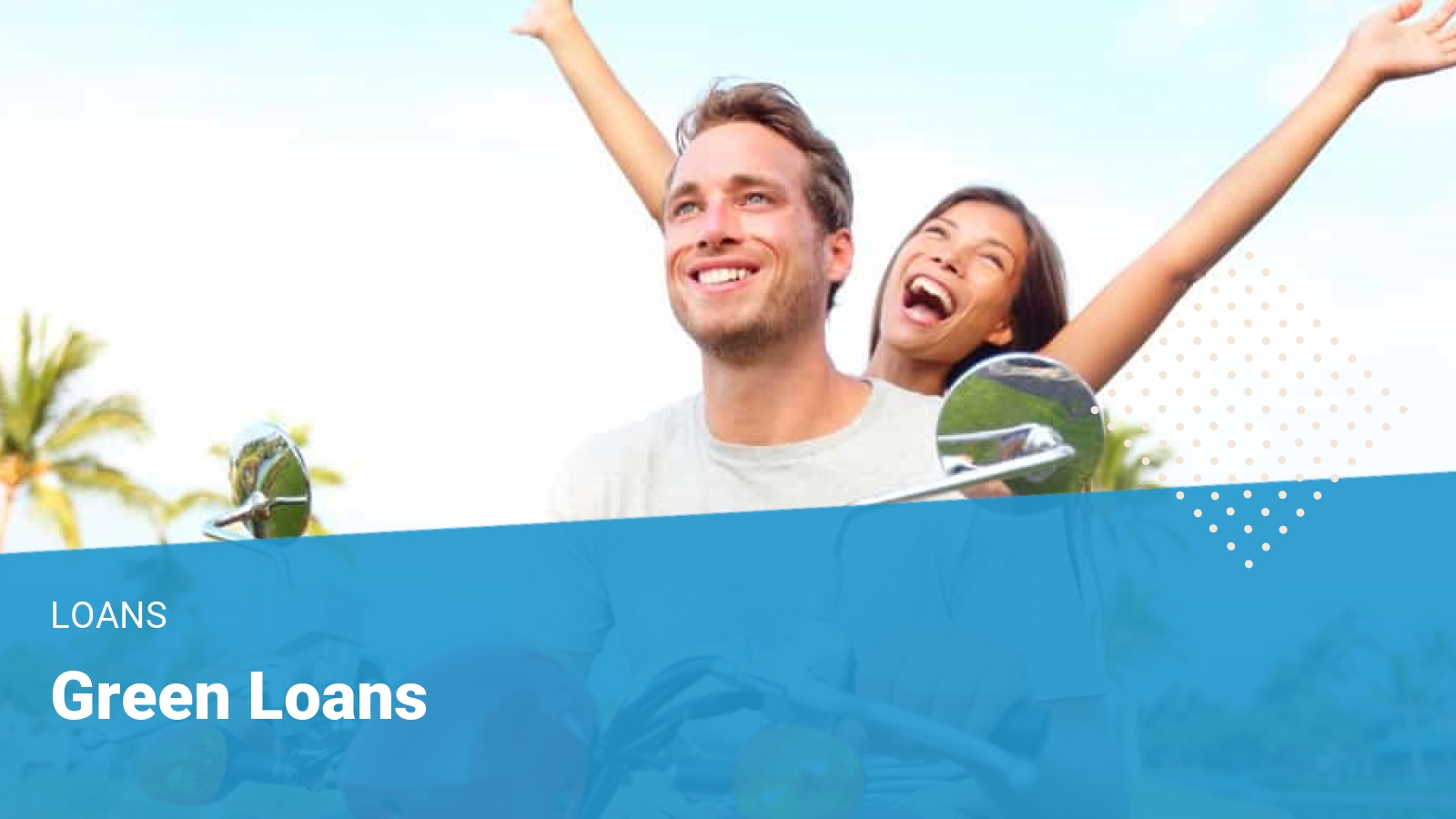 Green loans are a type of financing that is becoming increasingly popular as sustainability becomes more important to both individuals and businesses. So, what exactly is a green loan?
In short, it is a loan that is used for environmentally friendly purposes.
This can include anything from energy-efficient home improvements to solar panel installation. Green loans have many benefits, both for the borrower and for the environment.
If you're considering taking out a green loan, read on to learn more about what they are and how they can help you achieve your sustainability goals.
Green Lending
Green loans were first introduced as a government initiative designed to encourage individuals to make more energy-saving home improvements.
It is also designed for businesses that want to go green by implementing eco-friendly products and services.
Commercial lenders or peer lending which are loans from groups of private individuals are the primary sources for obtaining green loans.
Home renovation projects that qualify for a green loan include composting, recycling, double glazing, janitorial uses of eco-friendly products, and maintenance of community gardens.
Some popular providers of green loans in the U.S. include the following:
What is a Green Loan?
In 2016, Lloyds Banking Group launched an initiative known as a green loan to support clients in reducing CO2 emissions.
The scheme was a loan that allowed a borrower to spread the costs of improvements over 10-25 years.
One of the main ways a green loan differs from a standard loan is that repayments are added to your electricity bill.
Lenders abide by the 'golden rule,' which states that the cost of the loan should not surpass the cost of energy saved.
Green loans can be used for home remodeling, purchasing and installing solar panels, or roofing costs.
Green landscaping, which focuses only on utilizing your own aesthetic land without using hazardous chemicals, also qualifies for this kind of loan.
In the case of peer-to-peer lending, green loans may come from individual investors. You may receive a loan for a single lump sum from one person or small amounts from numerous people to fund your loan.
There is a fixed rate and credit history is considered a factor in the loan determination. Peer lending has more flexible terms than traditional lending.
Green Lending in Mortgages
Individuals can obtain green loans as 'green mortgages.'
Lenders offer green mortgages to borrowers on projects that are built or renovated with environmental factors in mind.
Green mortgage borrowers receive a 1% discount on the mortgage rate for an existing home and up to a 1.25% discount for new construction.
Contents of a Green Loan Agreement
There should be sustainability covenants that a borrower would commit to in the green mortgage agreements, such as:
Reducing energy intensity in their buildings
Managing the buildings more efficiently
Engaging tenants in sustainable practices
Providing energy performance data
Benefits of Green Lending
One of the benefits of green loan services is that borrowers can finance eco-friendly home improvement services, such as solar panel installations and weatherization, using sustainable materials.
Annual percentage rates are like personal loans and they can start from around 6% up to around 36%. Loan amounts usually go up to $100,000.
Here are some of the benefits of green loans:
You Could Save Money On Your Energy Bills
One of the main reasons why people take out green loans is to make their homes more energy-efficient.
By investing in energy-saving measures like solar panels or double-glazed windows, you could slash your energy bills by hundreds of pounds every year.
You Could Add Value To Your Home
As well as saving you money on your energy bills, making your home more energy-efficient can also add value to it.
If you ever decide to sell up, potential buyers will be willing to pay more for a property that's eco-friendly.
You Could Help the Environment
Not only will making your home more energy-efficient save you money, but it will also help reduce your carbon footprint.
With climate change becoming an increasingly pressing issue, anything we can do to reduce our impact on the environment is a step in the right direction.
Green Lenders
Here is a summary of green lenders offering green loans in the U.S.:
Are There Risks To a Green Loan?
Green loans are becoming increasingly popular as more and more homeowners look for ways to finance energy-efficient improvements.
But are there any risks associated with these types of loans?
As with any loan, there is always the potential for default if the borrower is unable to make their monthly payments. However, green loans tend to have lower interest rates than traditional loans, making them more affordable for borrowers.
Additionally, many green loan programs offer assistance with energy-efficiency upgrades, which can help reduce the overall cost of the loan.
Another risk to consider is that some lenders may require collateral in order to approve a green loan. This means that if you default on the loan, the lender could seize your home or other assets in order to recoup their losses.
However, this is typically only required for larger loans, and most green loan programs have low minimum loan amounts.
Overall, green loans are a safe and affordable way to finance energy-efficient improvements to your home. Be sure to shop around for the best rates and terms before signing any loan agreement.
How to Get a Green Loan
Getting a green loan from an online lender is the same process as for any personal loan. Here are the main steps.
Check your credit report. Review your credit report for errors that could cause your credit score to be low. Make sure your credit profile is clean and up to date before you apply. It's easier to fix issues beforehand.
Calculate your monthly payments. Use a personal loan calculator to see how the new loan fits into your budget. A calculator shows what rate and repayment term you'll need on the loan in order to afford the monthly payments.
Compare lenders. A good rule of thumb is to choose the lender that offers the lowest APR. Other things you can compare include how fast a lender can fund your loan, whether they allow cosigners, and what credit scores are needed.
Pre-qualify. Many online lenders let you pre-qualify online to see what rates and terms you can be offered. This often only requires a soft credit check so it won't hurt your score. You can pre-qualify with multiple online lenders on Financer.com and compare offers from different lenders at the same time.
Gather documents and apply. If you choose an offer you pre-qualify for, you can go ahead with the application process and provide additional information such as your Social Security number, W-2s, and address details. Submitting an application will trigger a hard credit pull.
Other Green Loan Options
Some alternatives you can consider include credit union loans, government funding, home equity loans, and credit cards.
You may receive a lower interest rate for green loans from your local credit union. A few examples include Velocity Credit Union in Texas and Elevations Credit Union in Colorado. This is because some credit unions partner with local governments to offer lower rates on green loans.
If you have enough equity in your home, you may be able to borrow from it to pay for a green home improvement project. Home equity loans come in lump sums and you repay them in fixed installments.
Credit cards are best for smaller DIY projects. Contractors may charge a small fee if you pay with a credit card.
You can also use a store card from a retailer if you have one, and even get cash back on your purchases.