What You Should Know About Personal Loans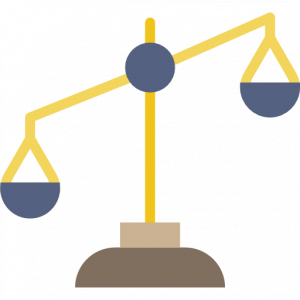 Most of us, at some time or another, will need a personal loan. Specific reasons will differ from medical emergencies, home renovations to business start-ups, or a new car. There is no one size fits all when it comes to financing.
Often people will get a personal loan through either a credit union or a bank instead of a private lender such as a car dealership because they offer a better rate. Online lenders have come to the party. They are now extremely competitive with their fee schedules and offerings, giving conventional banks and credit unions a run for their money, so to speak.
Another common use of personal loans is reconsolidating credit card debt. You can merge your high-interest personal loans and credit card debt into a lower-rate, longer-term personal loan. This will allow you to pay less interest and fees to help you pay down your principal debt faster.
In some cases, people can take out a personal loan to get themselves through a financially draining month. This generally not advised and should be considered a last resort. A very small personal loan may be considered to cover your monthly bills, such as rent and utility payments, to prevent defaults.
Whatever the reason for the loan, most people consider making the decision to take out a personal loan significant. It's significant because, for some people, the process is foreign, new to them, and the process can sometimes be hard to understand. People don't know who to trust or what to look for when trying to find the right loan. The last thing they want to do is find themselves in a situation where they end up inflicting more harm on their personal finances than helping their situation.
Fortunately, the good news is that we at Financer.com have taken the time to connect you with some of the most trusted lenders in the market. Lenders with a long history of successful lending at fair rates, reliable customer service, and vetted to be tested over the years, so the last thing you have to worry about is "are my lenders being transparent with me?"
If you're new to the world of lending, give this article a read to help understand the fine details anyone would want to know before making this commitment. But if you are familiar with the idea of how personal loans work, feel free to use our loan comparison tool to explore your options among our highly reputable lenders.
Tip: Read more about other loan types.
What Is a Personal Loan?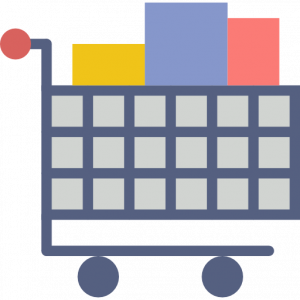 Before we dive into exploring the advantages of personal loans and how to apply for a personal loan online. It's first important to ensure you have a good understanding of what exactly a personal loan is, and what it can mean to you.
A personal loan is characteristically defined as a loan that is not secured by any form of collateral. Collateral is defined as something you own that can be collected upon should you find yourself unable to meet the payment agreements you initially agreed to. For example, if your car was used as collateral for a loan and you did not pay your loan the company could repossess your car and sell it to pay back the money you owe them.
So in this context, understand that a personal loan is not a home loan or a typical auto loan. These loans have their own benefits for these specific situations and can often be more beneficial than a traditional loan for their purpose.
So now that we have established what a traditional personal loan is not, it's probably appropriate to share what it is. Personal loans are typically loans that are not secured. Meaning that there is no collateral for someone to collect upon should you fail to meet payments. Your loan and the terms of your loan are based upon factors such as trustworthiness, and this is taken on the act of good faith.
If you fail to meet payments you can expect to incur late payment charges and long-lasting outstanding delinquency will likely get reported to the credit bureaus, and sent into collections. You can be litigated for the money you owe or face much steeper consequences than just owing a lender on what you owe, such as prison time.
As a responsible borrower, you're likely never to find yourself in such a catastrophic situation where you will be facing aggressive collectors since personal loans are typically designed and agreed upon in a way that makes them highly manageable for borrowers to repay.
Personal loans typically involve a fixed interest rate, with a term that can vary based on the loan amount. However, some personal loans can be spaced out for as long as 84 months (7 years) or more, making payments low impact, low stress, and manageable for many families even in some of the hardest situations.
What Are Personal Loans Used For
The true beauty of personal loans is they can be used for virtually anything- it's your money! If you're approved for the money, you can do basically anything you like with it, invest it, use it to consolidate debt, pay your utilities or car repairs.
There isn't really a right way to use your personal loan but there can be "wrong ways" to take out a loan.
Generally speaking when you need a student loan, an auto loan, a business loan, or a loan to buy a home with, you're extremely likely with slim to none exceptions, going to want to get the appropriate loan for that specific purchase. Getting the right loan is vital to ensure you the best rates and terms, while saving your wallet burdens you wouldn't otherwise have to endure.
Our recommendation for personal loans is these loans generally are a perfect fit for you if you are
Reconsolidating credit card debt or certain other high-interest debts
Need cash for unexpected emergencies (need to pay rent/car repairs)
Have a purchase that requires cash down and you have the means to make repayments
Paying for a wedding, or even taking a vacation in some situations
If you meet those conditions you very well might well be one step closer to qualifying for a personal loan.
How to Qualify for a Personal Loan
Great, you've made the decision to apply for a personal loan! But now you need to know just whether or not you can actually qualify.
There really isn't an exact and precise qualification guideline among all personal lenders, but there are a lot of factors that lenders generally have in common. You can, however, rest assured that the lenders we at Financer.com provide are of the utmost integrity and quality you could possibly want when searching for an online loan.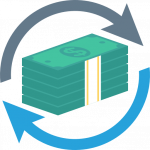 That said, because you are applying for a personal loan that is unsecured, you are likely to be judged heavily upon your credit score. Your credit score, in a nutshell, is the history you have between managing and borrowing money. You can learn everything you need to know about your credit score by reading our article about it if you're interested in learning more.
You're also less likely to be judged as harshly for having a sub-optimal credit score if you are borrowing smaller amounts under $10,000. Mistakes can happen from time to time, and if you only have a couple of marks here and there, like a late payment, a collections you paid off years ago…. you're likely to still get the approval you're searching for.
Important: Remember that rates, as well as terms, may vary, sometimes considerably, among lenders, so it's a good idea to shop around and obtain quotes from multiple lenders to find the best loan rates and terms. Use the personal loan comparison above.
The Advantages of Online Personal Loans
Applying for personal loans online can provide you with a number of benefits.
Applying for personal loans online, as we've expressed, has a number of benefits including some we haven't even covered yet!
This type of loan is unsecured, your property cannot be repossessed if you are not able to pay back the loan in full.
Since the lender does not need to appraise any collateral, obtaining an underwriting decision is usually much faster and easier.
Due to the fact that the interest rate for a personal loan is typically fixed, this type of loan is often considered safer than other financial products, including credit cards.
The definite payment schedule for a personal loan means that you cannot run up debt again, which is a common problem with credit cards. In fact, you might even find that taking out and paying toward a personal loan can actually help to improve your credit score.
You can apply for loans online within minutes, and get decisions on a Saturday, with funding on a Sunday- making these types of loans faster moving than some loans you would typically get at a bank.
You may also find that personal loans online offer a greater degree of convenience compared to other types of loans. When you become unexpectedly stressed financially, some people, unfortunately, may be much more pressed on time than some others. Some people need funding fast, because these situations do occur from time.
When you find yourself needing a fast decision on loans, including approval time, an online lender often time can give you a decision instantly depending on the loan amount. When you compare this to the process of having to show up at your bank or credit union during their operational hours and wait for their approval process which can take 2 weeks or longer, you'd probably understand why online lending is becoming so popular and competitive among household banking and financial institution that are trying to gain momentum in this market in order to avoid being left behind.
The convenience of being able to apply online gives you the power right at your fingertips, with all the time in the world you personally need to understand, compare, and read your agreements and terms.
Why Choose a Personal Loan?
As of 2019, the Federal Reserve has cut the interest rates to some of the lowest loans have ever been in the United States. Because of this, lenders alike have followed suit to stay competitive. Candidly, this is actually among the best times to ever take out a loan in American history.
Furthermore, the economic recession experienced in 2008 still have left an aftermath within the marketplace. Because of the recession, stringent but highly needed restrictions have been created to ensure the loans you are approved for are well calculated for.
Meaning that bank loans are harder to get approved for than they once were. Because of that, a lot of people are actually finding it easier to get approved for money through an online personal loan than having to forgo the scrutiny a bank might place on your request due to their new and current underwriting process.
Lastly, online personal loans are also fantastic because there are just so many options to compare from nowadays!
What's it Like to Take a Personal Loan From an Online Lender?
Getting a loan online for a host of reasons has now actually become more normal than ever, some would within as little as the next 50 years it might be the most popular way to get the cash you need.
The truth is the "infancy" period of online lending is over. This problem has been well handled and solved now for years, something we at Financer are proud to say because that means you might think of us when you look for a personal loan!
Online lending has you covered whether you're looking to reconcile debt, buy a vehicle, purchase equipment for your business, or take out a loan for a wedding and honeymoon. Our free loan comparison tool can help you get started!
Online lenders typically will get enough information from you once approved to help you set up automatic payments from your bank account- so you can really make this process as least strenuous as possible. Just set it and forget it, and your payments will automatically be sent to your lender.
They're also typically isn't any kind of penalty for repaying your personal loan faster than your agreement, which would also technically save you interest fees associated with your term length.
And by the way, because your loan is at a fixed rate with a predictable term rate, you typically will find that your loan is much easier to manage than credit card debt.
How Do Personal Loans Actually Compare to Other Loans?
The name is basically self-explanatory. Personal loans, when approved, can be used for virtually anything you feel is important. They aren't always the best option, but they are a very good one.
Online loans for bad credit are even an option, a lot of traditional lenders or financial institutes may flat out deny you on an unsecured loan should you have a history of bad credit. On the other hand, some online lenders might be more forgiving to your financial situation, but be sure to understand fully what you're agreeing to before the deal is done.
In cases like using a personal loan to pay off student debt, it can be a good idea but in most cases, it is not.
Cases where you have a high APR agreement on your student loan, and a personal loan from a competitively low financial institution like a credit union you've been apart of for 30 years might manage to give you a loan at a rate that is actually far better than your initial issuer, but this is an optimistically ideal scenario.
The same can be said about auto loans. You really would want to find some kind of long term relationship-based bank or credit union to take a personal loan at a rate under 6%, and in most cases, an auto loan can be the most appropriate since most are in the ballpark of 3-10%.
This isn't to discourage you from taking a personal loan since they really are such a perfect fit for consolidating debt or just making larger general purchases, it's just to inform you of the types of loans available outside of this.
Personal Loans With No Credit Check
Another frequently searched answer by consumers is, "can I still get a personal loan with no credit check?"
The answer is honestly a complicated no. (But keep reading)
You might see lenders online that offer loans without a credit check, and this is true- there are lenders online that won't do what is called a "hard pull" of your credit score. A hard pull is when the credit bureaus receive a request of your credit history from a potential lender- and people generally want to avoid credit checks because they either have a bad credit score, owe a lot of money already, don't have a credit score, are afraid of losing 2-3 points from a hard check, or some combination of all of the above.
So if there are lenders that are offering loans without credit checks, does that mean they are false advertising? The answer is no!
In the fine print, you'll see that they are being compliant with their fiduciary responsibilities between you and them. What they go onto explain is by them saying "no credit check", what they mean is they won't do a hard pull of your credit score. Which is good news for people who want to see if they can get funding but feel like they have a high chance of getting denied.
Because even if you are denied, at least you don't suffer a 2-3 point decrease in your credit score just for trying.
However, if your intention of trying to find a personal loan with no credit checks is because you're trying to find a lender who won't dig into your history, you are out of luck. Lenders will do a soft pull of your credit score and base their ability to lend to you on whatever shows up. A soft pull being a check that isn't reported to credit bureaus.
So while there are lenders on the market that will advertise "no credit checks on your personal loan", this doesn't mean "no checks whatsoever."
If you're looking for a legitimate and transparent personal loan, we highly recommend looking what we have to offer here at Financer.com by checking out our loan comparison tool!
If I Get a $10,000 Loan What Happens?
Well let's keep this simple and you should love what you see.
Let's assume you are approved for a standard online personal loan of $10,000 over 5 years with an APR rate of 12%.
So quite simply you would have 60 months to make payments to your lender. Over these 60 months you would pay $222.44 a month, which we find to be quite manageable.
But how much would you pay in interest over these 5 years? $3,346.77- making your total payments $13,346.77. So while you are paying nearly $3,400 in interest, this is over the course of 5 entire years, with most lenders having no penalties at all for repayments made earlier than the completion of the term.
Even if you ended up paying a whopping 25% on your loan over the course of 5 years you would pay $7,611.01 in interest with monthly payments of $293.51 which is still, most importantly, quite manageable for a lot of people.
We don't say this to minimize your situation you might be in, but to express when you are in a financial bind, you still have a lot of things you can do to create some distance between yourself and a financial emergency.
Why Financer.com?
We hope to be your financial friend! And when you are fully prepared to take action and make some financial decisions we hope you think of us too!
Financer.com is on a focused mission to help connect fellow Americans with options they deserve in order to get transparent and affordable terms on their loans.
Candidly we look for lenders that have not only the full transparency you should expect, but also have a long track record of successful lending, and satisfied customers. We are always growing, pruning, and developing our list, but are confident in what we can bring to market, and we know you will be as well.
You can use our free loan comparison tool above to see what we can possibly do for you today, and take the guesswork and comparison out of doing all the legwork by yourself!
Tips for Applying for Personal Loans
Prior to applying for a personal loan, it's a good idea to make sure you have gathered all of the necessary information you may need for your loan application. Such information may include:
your income as well as your expenses
name of your employer
length of your employment
Having this information readily available may help to speed up the application process and assist in having your application for a personal loan approved more quickly.