Betterment Review 2023
Betterment is one of the original robo-advisors that was first launched in 2008 with a mission to democratize the expensive, complicated business of investing.
It remains among the most popular robo-advisor platforms, competing directly with Wealthfront at the head of a growing crowd of automated investing options.
Betterment's algorithms match your risk tolerance and specific goals to diversified portfolios of low-cost exchange-traded funds (ETFs). There are two service options: Betterment Digital and Betterment Premium.
The first provides automated portfolio management at $10 to start an account, while the latter provides unlimited access to certified financial planners at a fee.
Betterment has grown significantly over the past decade and includes a range of features and tools for modern investors.
How We Rate Betterment
At Financer.com, all investment apps go through a thorough research and review process. Here's how we rate Betterment:
| Category | Rating |
| --- | --- |
| Fees | ⭐⭐⭐ |
| Platform | ⭐⭐⭐⭐ |
| Features | ⭐⭐⭐⭐ |
| Transparency | ⭐⭐⭐⭐⭐ |
| Customer support | ⭐⭐⭐⭐ |
| Overall | ⭐⭐⭐⭐ |
Do We Recommend Betterment?
Yes, we recommend Betterment as a reliable investment app. Skip to our full review below and see how we rate Betterment.
Want to skip the details: Jump to our final verdict here.
What Is Betterment?
With almost $32 billion in assets under management, Betterment is the largest standalone robo-advisor in the United States and goes beyond the typical robo-advisor features.
Here's a quick summary of Betterment:
| Overview | Features |
| --- | --- |
| Fees: | $15 per month or $150 per year |
| Setup Fees: | Up to 72 months |
| Available Assets: | Crypto, global currencies, stocks, precious metals, physical assets like cars and houses, URL value, and private equity. |
| Customizable Portfolio: | Yes |
| Platform: | Web |
| Best For: | Users who like to use a spreadsheet-like" interface and those with an extensive crypto or DeFi portfolio |
Betterment offers Smart Beta, an income-focused, bond-centric portfolio, as well as a number of socially responsible investment (SRI) portfolio options.
All users have access to financial advisors, which adds to its appeal.
This is in addition to high-yield cash reserve and checking accounts, making Betterment the ideal platform for all your financial needs.
With Betterment investing you can get excellent low-fee investment management options for new investors and high-net-worth clients alike, along with professional financial planning.
Wealthsimple, a former competitor, recently turned over all of their U.S. customers to Betterment, further adding to Betterment's stellar reputation.
Products Offered
Betterment offers a range of products, including:
Portfolio options
Socially responsible investing
Crypto investing
Cash Reserve accounts
Roth IRAs
With a Betterment Roth IRA, you can save for retirement beyond the 401(k). It gives you tax-free growth on your investment if you earn less than $139,000 every year (or $206,000 if you file jointly).
Retirement is made easy and can be customized to your needs. Betterment helps you choose the right IRA with low fees and many investment options.
With Betterment, you can:
Get low fees to help you save
Compare traditional and Roth IRAs
Transfer an existing IRA with tax implications
Betterment 401(k)
With a Betterment 401(k) you can contribute to a traditional 401(k), a Roth 401(k), or both, up to a maximum of $20,500.
You can also make additional contributions if you're 50 years or older, bringing your total 401(k) contribution limit to $27,000.
How Does Betterment Work?
With Betterment investing, customers can add automated deposits and organize them to fund particular objectives with ease.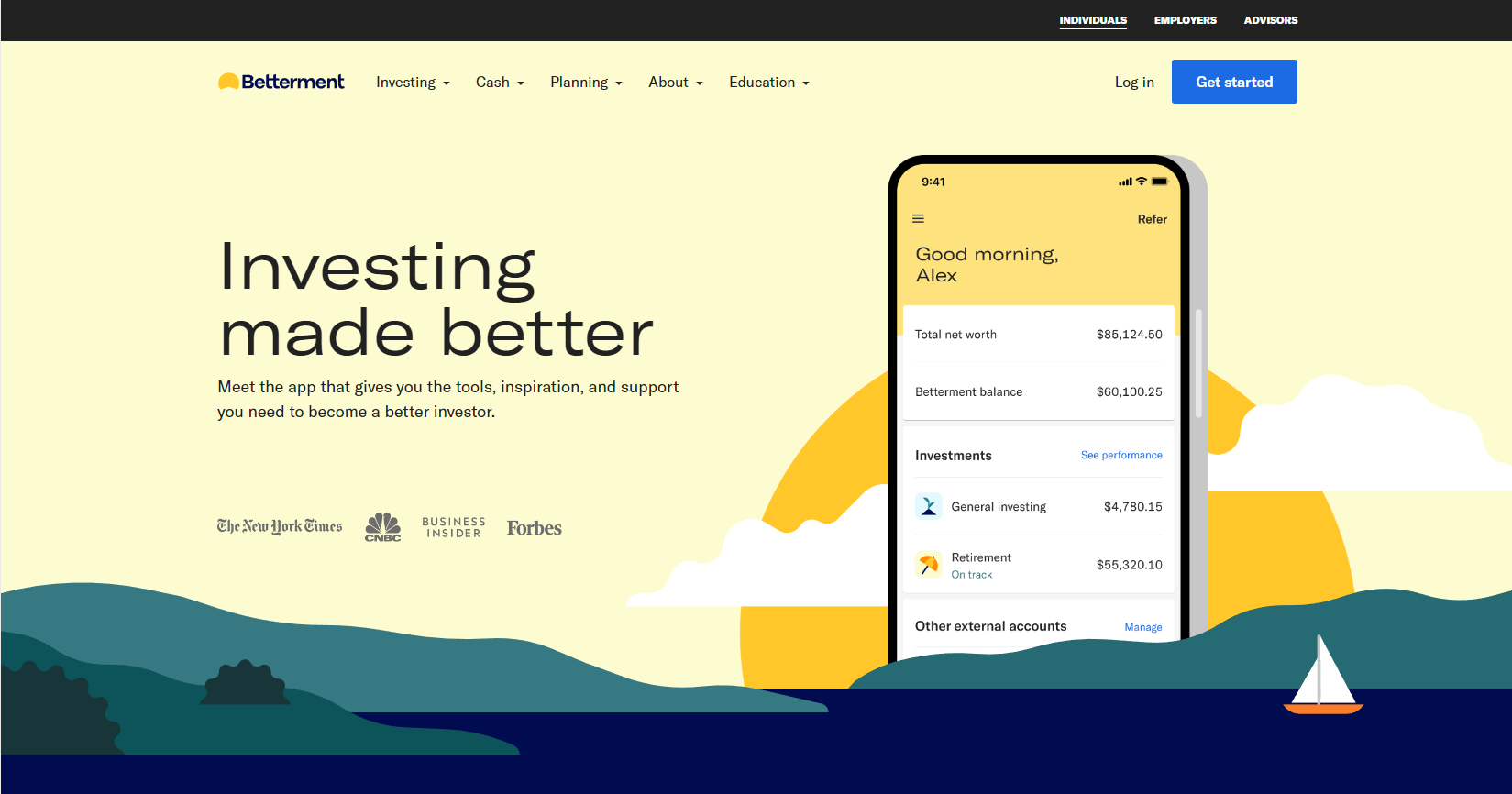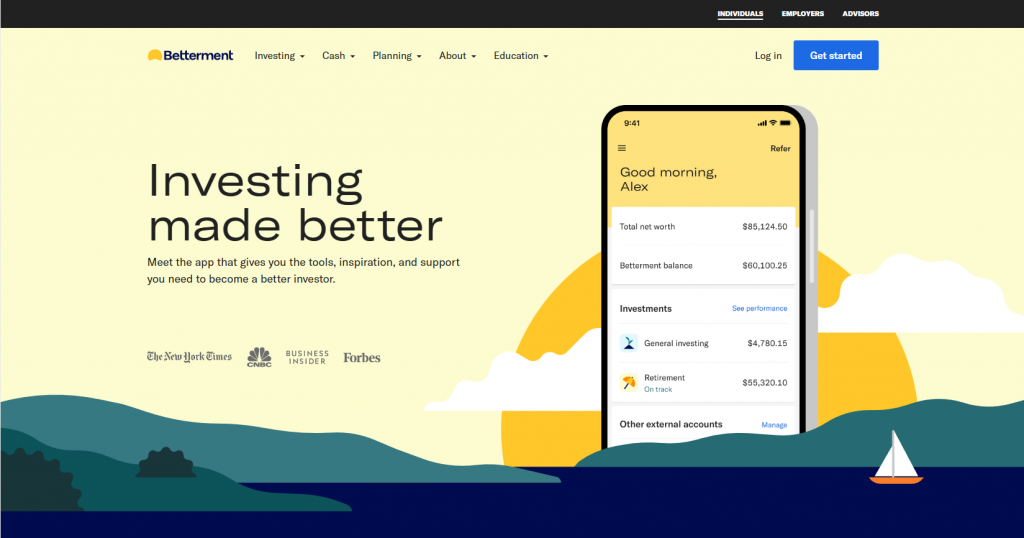 There are no costs or penalties associated with account withdrawals, and they are just as simple to complete.
With Betterment essentially serving as both your bank and robo-advisor, you can manage all of your finances in one place thanks to the debit card, checking account, and high-yield cash reserve.
While several robo-advisors provide cash accounts, Betterment's checking account design is not so common in this industry.
It is a useful feature since it helps investors to put more of their funds in high-yield savings accounts, including cash held back for future monthly expenses.
The fact that there are no management fees assessed on funds maintained in cash accounts is an additional benefit.
Individual stock trading, lending, or margin trading are not available through Betterment. Regarding portfolio composition, it is rather straightforward, merely choosing exchange-traded funds (ETFs) for its portfolios.
Although they are introducing cryptocurrency portfolios, it appears that they will stand alone from their main investment product.
Investors looking for more flexibility in their portfolios may therefore favor investment brokers like SoFi or M1 Finance.
Cash Management
One of Betterment's banking options is a cash reserve account and a no-fee checking account. A cash-back Visa debit card is included with the checking account.
With both domestic and foreign ATM charge reimbursement, this checking account outperforms the competition. There are no minimum account balance requirements or overdraft fees on the account.
Having said that, if you want to have this account, you must open it independently of your investment account.
Earn interest on your cash with a variable APY**. Your money is FDIC-insured up to $1M with Betterment ($2M for joint accounts). 
The cash reserve account from Betterment is a high-yield savings account, with no fees. For short-term cash needs, this account is ideal.
Simple withdrawals and transfers are done in one to two days.
If your cash balance goes over your target, Betterment notifies you to transfer money to assets with greater yields and maintain your money, earning you money.
Portfolio Management
Betterment offers several investment portfolios:
Betterment Core
Goldman Sachs Smart Beta
Socially Impact
Retirement Income
A diverse selection of ETFs from businesses like iShares, Schwab, and Vanguard are included in the Betterment Core portfolio.
There is a large variety of US corporate and government bonds available, including municipal bonds for taxable accounts.
These bonds are also offered through ETFs and are very diversified among US government and corporate bonds.
Betterment offers international bond funds through its robo-advisor – something that's quite uncommon and this is another reason why Betterment stands out from the crowd.
Betterment offers alternative allocations for a specific category of investors. High-yield cash accounts and the BlackRock Target Income portfolios are options that are ideal for retirees and individuals looking for income.
Investors that aim to outperform market returns can access Goldman Sachs' Smart-Beta factor portfolios. This includes three portfolio models – Social Impact, Climate Impact, and Broad Impact – ideal for socially responsible investors.
Despite its recent underwhelming performance, we like the Core portfolio's preference for value and small-cap equities.
Betterment's asset allocations are incomplete because there isn't a REIT fund. But with that being said, Betterment provides Flexible Portfolios, which provide you with some customizing possibilities to make up for this.
Here's a summary of Betterment's available assets:
| | |
| --- | --- |
| Individual Stocks | No |
| Mutual Funds | No |
| Fixed Income | Only fixed-income ETFs |
| REITs | No |
| Socially Responsible Options | Yes – Broad Impact, Climate Impact, Social Impact |
| ETFs | Yes |
| Non-proprietary ETFs | Yes |
| Private Equity | No |
| Forex | No |
| Crypto | No |
Crypto Investing
Betterment now offers crypto investing, as it recently acquired the robo-advisory firm Makara, although the terms were not disclosed. Makara combines crypto offers with an easy-to-use platform.
The acquisition allows Makara to scale its crypto offerings and integrate them into Betterment's portfolio.
This is a big plus for Betterment customers as it tailors their investments in the asset class to specific financial goals and objectives.
Retirement Planning
When it comes to retirement planning, Betterment gives you all the tools to create a customized savings plan.
With the Betterment app, you can calculate how much you need to save to meet your spending goals, which accounts to prioritize, and how to make adjustments to your plan as your financial situation changes.
You can also easily connect external accounts to get a complete picture of your financial situation.
👉 Download the Betterment app >
Flexible Portfolios
You'll have access to the Flexible Portfolio feature if you have $100,000 in your account. With this feature you can adjust the asset class weights in your investment portfolio – it works much like the investment pies in M1 Finance.
Betterment Performance
How your Betterment account will perform depends on your stock allocation. But there is data available on returns, e.g. from 2004 to 2020, the average with a 75/25 allocation on Betterment was 8.2%.
Betterment also points out that this figure was even an average 12% drawdown.
This means Betterment's portfolio grew by more than 172% during that time. Compared to the S&P 500 which had a growth of 174%, it's pretty good.
Betterment uses Modern Portfolio Theory (MPT) to help maximize performance while at the same time minimizing risk.
Financial Advisors
With the Betterment app, you can send a message to a financial expert. This is a great way to get answers to all your questions.
Betterment Pros and Cons
Pros

Easily set up multiple goals and track progress

Portfolios are adjusted to accommodate users' changing goals and risk tolerance

Three distinct SRI portfolios

No minimum investment amount required

Tax-loss harvesting for all customers
One of Betterment's best features is that the platform is ideal for seasoned investors as it offers advanced trading features.
There is no minimum investment required, making it easy for investors on all levels to join – even beginners.
Tax-loss harvesting is a great way for investors to reduce capital gains taxes owed from selling investments.
Cons

No margin or borrowing

No REITs exposure in Core portfolios

No weekend live customer service available

Premium plan requires $100,000
Betterment does not offer any margin lending or other borrowing options against your portfolio. This is different from Wealthfront, for example, that does offer investors to borrow up to 30% of their taxable portfolio.
Betterment does provide real estate exposure by including REITs but as a sector within equities.
One drawback is that the premium plan requires a minimum investment of $100,000 which might only be possible for seasoned investors.
Betterment Fees
Betterment offers an account management fee of 0.25% for the Digital Plan, with no account minimums, no annual fees, and no closing fees.
The Premium plan charges 0.40% AUM and requires a $100,000 minimum. Access to certified financial planners is included for all Premium clients.
Separate Financial Advice Packages range from $299 to $399 per financial advisory session. We like the pay-for-service-you-need model.
Here is a breakdown of Betterment fees:
Category
Fee
Management fees for $5,000 account
Digital – $12.50
Management fees for $25,000 account
Digital – $62.50
Management fees for $100,000 account
Digital – $250
Premium – $400
Termination fees
$0
Expense ratios 
Low-cost funds chosen
How to Open a Betterment Account
Opening a Betterment account is easy and takes a few minutes at most.
Step 1
Sign up with Betterment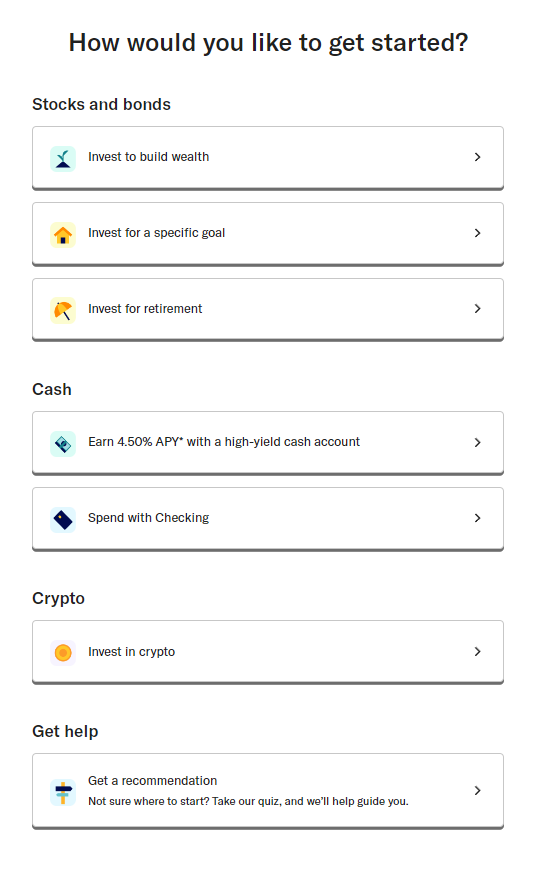 When you sign up you'll be asked a few questions about things like your income, goals, and risk tolerance. This is so that Betterment can suggest the best financial goals for you.
Step 2
Fund your account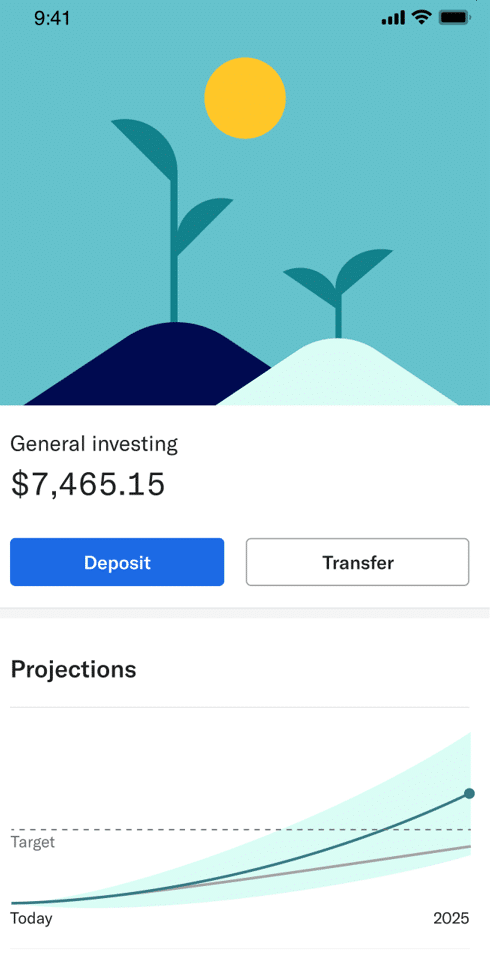 After the initial sign up you can link your bank account and fund your Betterment account.
Step 3
Start investing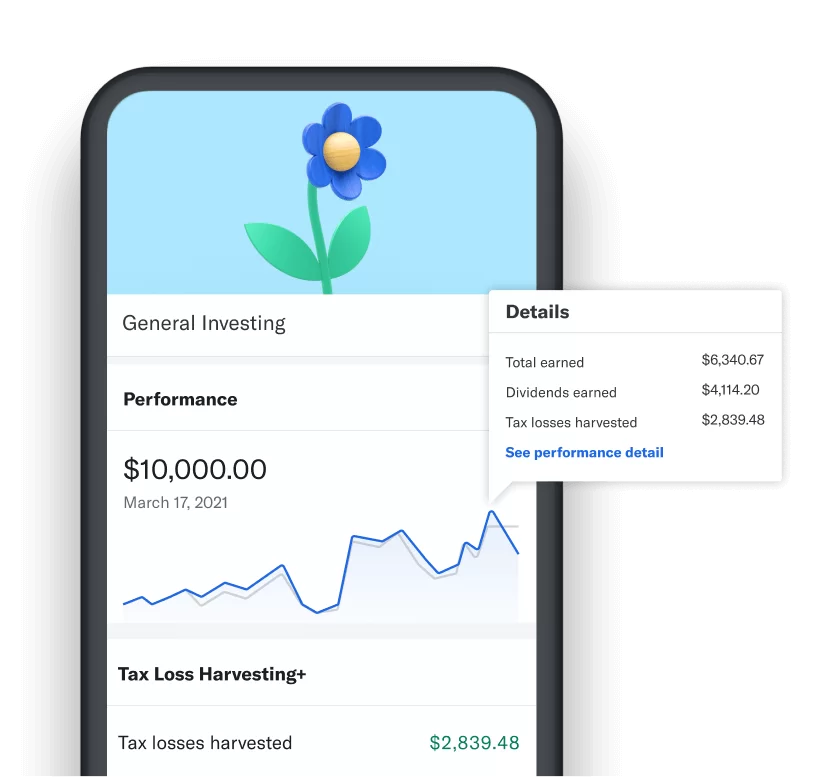 You are now ready to start investing. Betterment will suggest a portfolio of ETFs to help you meet your investing goals.
New investors are enrolled in an automated portfolio for stocks and bonds. The Digital plan will cost you 0.25% in annual fees for assets under management. This increases to 0.40% with the Premium plan.
Accurate goal tracking makes it easy for you to see how your account will grow over the years. With automated depositing, you don't have to manage anything.
How Betterment Compares
Let's look at how Betterment compares with other top investment brokers.
Betterment vs Wealthfront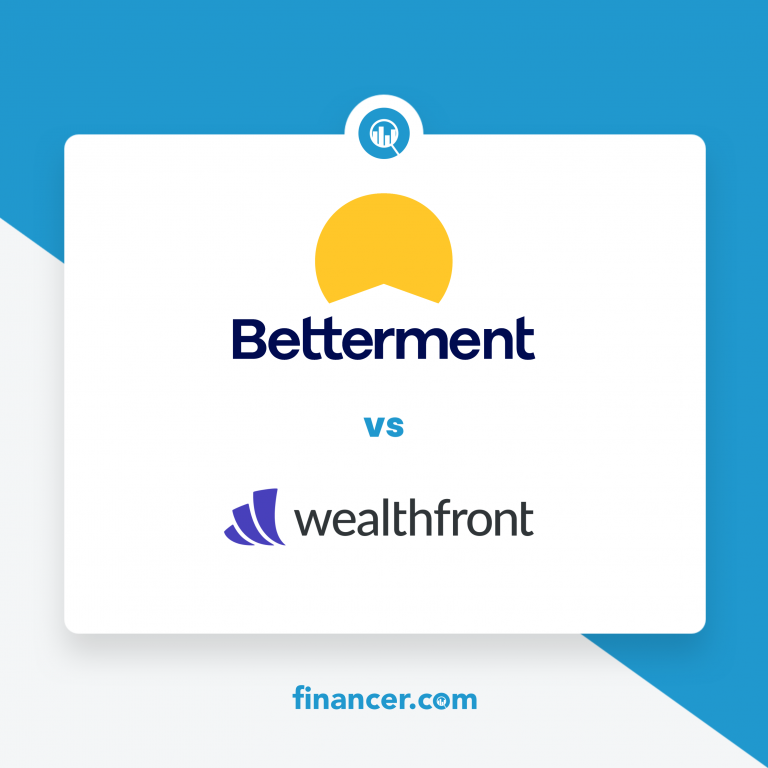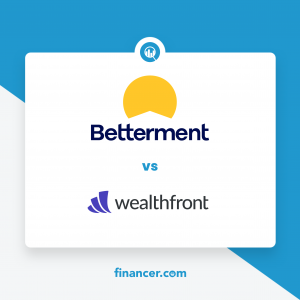 The main difference between these two top robo-advisors is that Betterment is the only one that offers the opportunity to work with a human advisor.
Wealthfront has more sophisticated financial planning options if you want digital guidance. The sort of account you want to open, investment portfolios, and important features are other factors to take into mind.
In terms of overall cash management, Wealthfront and Betterment are quite evenly matched. Betterment offers two options for managing your cash, and reimburses you for ATM fees, whilst Wealthfront also offers financing in addition to a reliable checking account.
Wealthfront has an advantage if you look at borrowing options, but if all you want is cash management, Betterment would be a better choice.
SoFi vs Betterment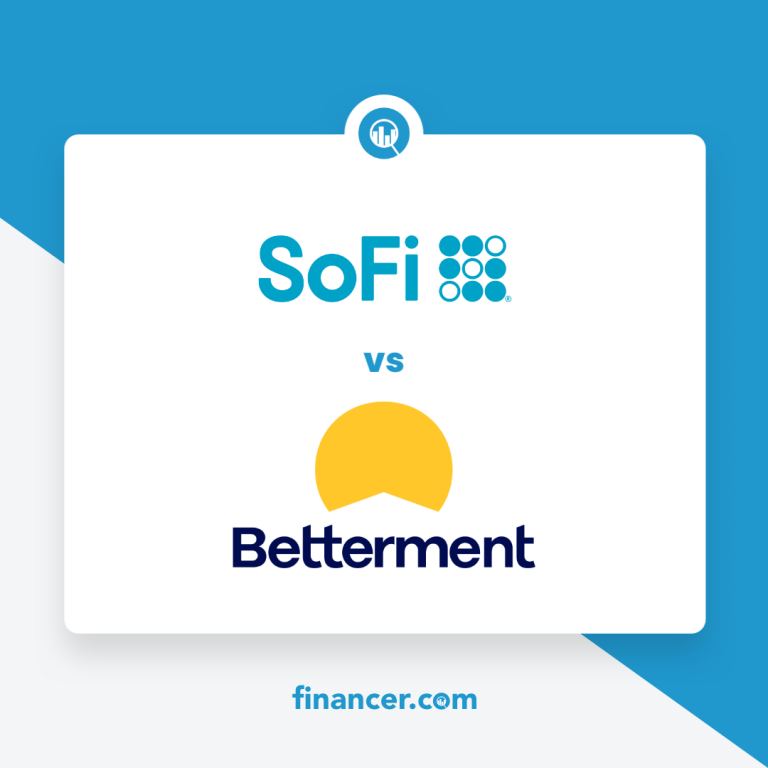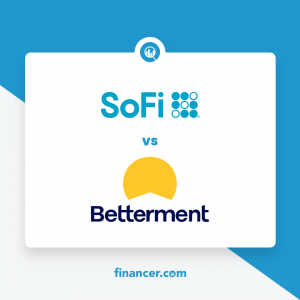 One of the main differences between SoFi and Betterment is that SoFi doesn't charge any management fees, while Betterment charges 0.25%.
This fee goes up if you have an account of more than $100,000.
This does not, however, automatically imply that SoFi Automated Investing is better or more affordable than Betterment. This is because SoFi invests a portion of your funds in several expensive proprietary ETFs.
The annual fees for the WKLY ETF and TGIF ETF from SoFi are 0.49% and 0.59%, respectively. This is not only excessive for exchange-traded funds, but it also makes SoFi far less price-competitive than it first appears.
Vanguard vs Betterment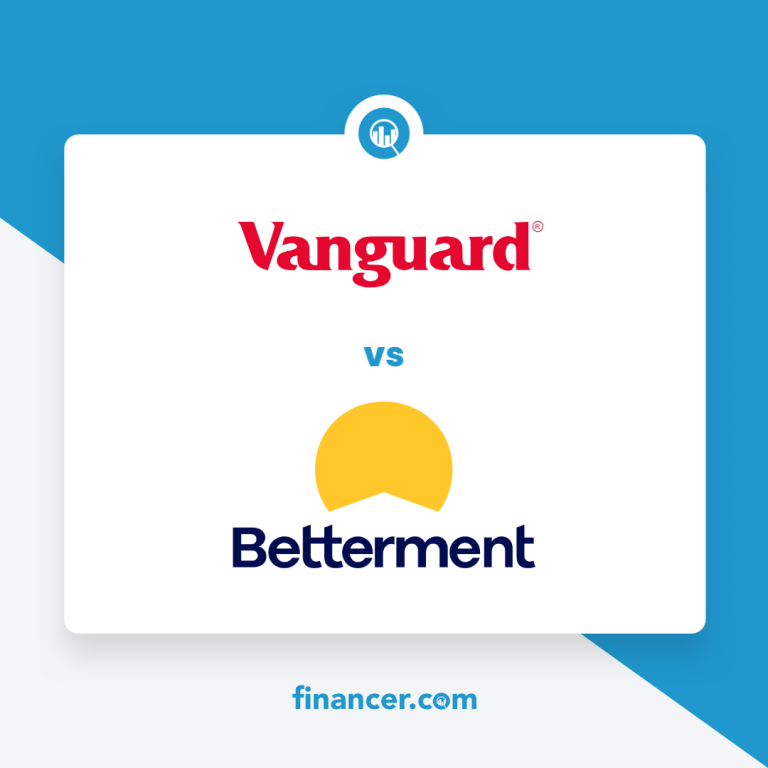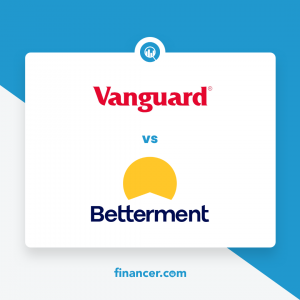 When you compare Vanguard and Betterment, both of these brokers offer all the account types you'll need. They both allow for opening joint brokerage accounts.
One area where Vanguard stands out is its ability to help you invest on behalf of a minor. The platform offers college savings accounts, along with more generic custodial accounts like UTMA or UGMA.
Betterment, on the other hand, offers a full-featured checking account and an interest-bearing savings account.
How Financer.com Rates Betterment
Betterment is a reliable option for investors of all experience levels, from newbies just getting started to those with significant net worth.
A lot of value is offered by Betterment's entire line of products. Investors looking for competent management at an affordable price will find the goal-based planning solutions available through the Digital package ideal.
When compared to the fees of traditional advisors, the premium version offers high-quality services at a low price, including access to Certified Financial Planners. Additionally, the cash accounts, particularly the high-yield cash reserve account, put Betterment in rivalry with the best online banks.
The instructional resources are Betterment's only real flaw.
Although the articles are excellent, there is little organization to find them. Despite this, Betterment is a reliable robo-advisor at a very affordable fee.
Although there are more robust robo-advisors and ones that are more affordable, very few are both. This is ultimately what makes Betterment a very formidable competitor in the robo-advisor industry.
Customer Service
From Mondays to Fridays, Betterment offers email and phone support. There is also a chatbot for a virtual assistant.
Financial planning consultations with certified professionals are also available for purchase. These are free for premium members.
The FAQ page for Betterment is adequate, and on weekdays, live phone customer care is available. The fact that phone support is unavailable on weekends is the only drawback here.
If you're looking for extended customer support you may want to look at robo-advisors affiliated with major financial brokerage firms.
Is Betterment Safe?
Yes. Betterment's portfolio insurance can be seen as one of the industry's best.
These are some of the security features:
FDIC insurance for Cash Reserve accounts is available for up to $1 million and limited to $250,000 per Program Bank.
For individual and joint checking accounts, the FDIC insures up to $250,000 per depositor.
Every investment account has $500,000 in SIPC protection against lost money, with a cash claims cap of $250,000.
Betterment FAQs
Can you withdraw money from Betterment?
Yes. You can withdraw your money at any time, without additional fees. Betterment doesn't charge trading fees or penalties for withdrawals. 
Are there monthly fees for Betterment?
Betterment's fees are calculated based on the average daily balance of assets under management and assessed monthly, and add up to the total annual percentage (0.25% or 0.40%, depending on your plan).
Do I have to pay taxes on Betterment?
Any dividends you receive are automatically reinvested by Betterment, and grow tax-deferred until you withdraw. When you do withdraw, taxes are typically due at the rate applicable at that time, on earnings and all contributions previously deducted. 
Is Betterment good for beginner investors?
Betterment is a robo-advisor that is great for beginners, but advanced investors will like its many features as well. It's easy to set up, and you can get access to a human advisor if you need it.
**The annual percentage yield ("APY") on the deposit balances in Betterment Cash Reserve ("Cash Reserve") is 2.00% and represents the weighted average of the APY on deposit balances at the banks participating in Cash Reserve (the "Program Banks") and is current as of September 12th, 2022. This APY is variable and subject to change daily. Deposit balances are not allocated equally among the participating Program Banks. A minimum deposit of $10 is required, but there is no minimum balance required to be maintained. The APY available to a customer may be lower if that customer designates a bank or banks as ineligible to receive deposits. APY applies only to Cash Reserve and does not apply to checking accounts held through Betterment Checking. Cash Reserve and Betterment Checking are separate offerings and are not linked accounts.
Betterment Alternatives
Here's a list of alternatives to Betterment and how they compare:
More Betterment Reviews
What Users On the Web Are Saying
Betterment gets 1.8 out of 5 stars on Trustpilot, with users mainly not happy about the service they received: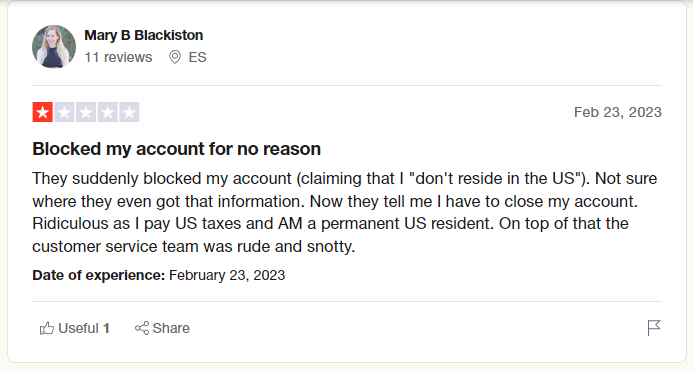 More User Reviews – Add Your Rating
Read more reviews on Financer.com from verified users below.
Have you used Betterment before? Leave your review now.