Review of Bitbond
Summary

Interest rates of 9% to 35%

Loans up to $25,000

Fast approval process

Regulated financial institution

More than 1,800 investors
What Is Bitbond
Bitbond is a global marketplace lending platform for small business loans. Bitbond is a regulated financial institution in Berlin, Germany which connects creditworthy borrowers with investors.
As a peer to peer lending platform, Bitbond leverages blockchain technology to facilitate loans of up to $25,000. Most of the borrowers are eBay sellers and online small businesses.
The application process is straightforward and the services are conducted online, independent of banks.
Small business loans from $1,000 to $25,000
APR range 7.7% to 25%
Origination fee of 0.5%
No credit required
Bitbond is a Platform for Smart Investors
Investors can invest in USD or EUR denominated Bitbond loans, while at the same time diversifying their portfolio globally.
The automated process makes the application process fast and easy to complete. The main advantage Bitbond has over conventional banking systems is that the process is not expensive.
There are no lender fees or prepayment fees for Bitbond loans. Borrowers get loans in a quick and uncomplicated way.
Products Offered
Bitbond offers unsecured, peer-to-peer small business Bitcoin loans.
Investors can fund Bitbond loans for small business owners around the world. The AutoInvest tool ensures you are less exposed to economic cycles in various countries.
Currently, there are over 1,800 investors that have funded more than 1,300 Bitbond loans.
Borrowers are checked through video identity identification and a thorough creditworthiness assessment.
Applicants grant Bitbond read access to their business and seller accounts.
How Bitbond Loans Work
You open an account with Bitbond and you will be provided with a link. You will then be asked to complete an online application form.
The platform will check your credit profile and your rating will depend on the type of business, revenue, or customer rating.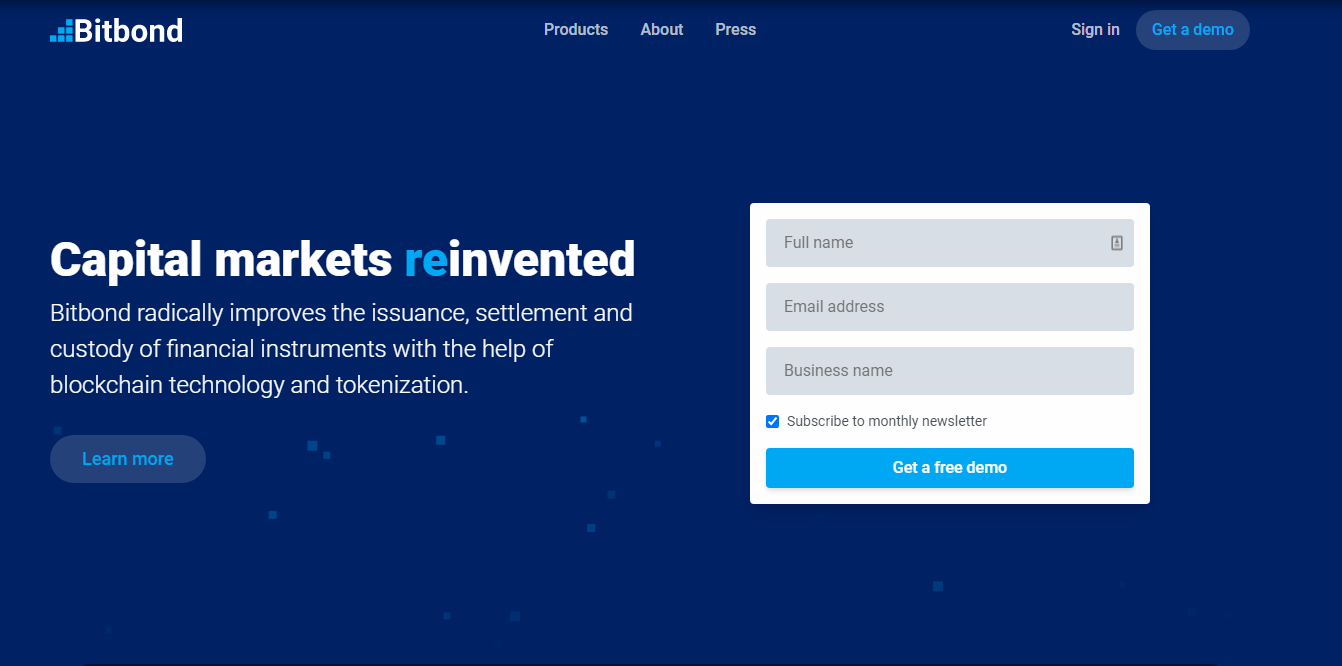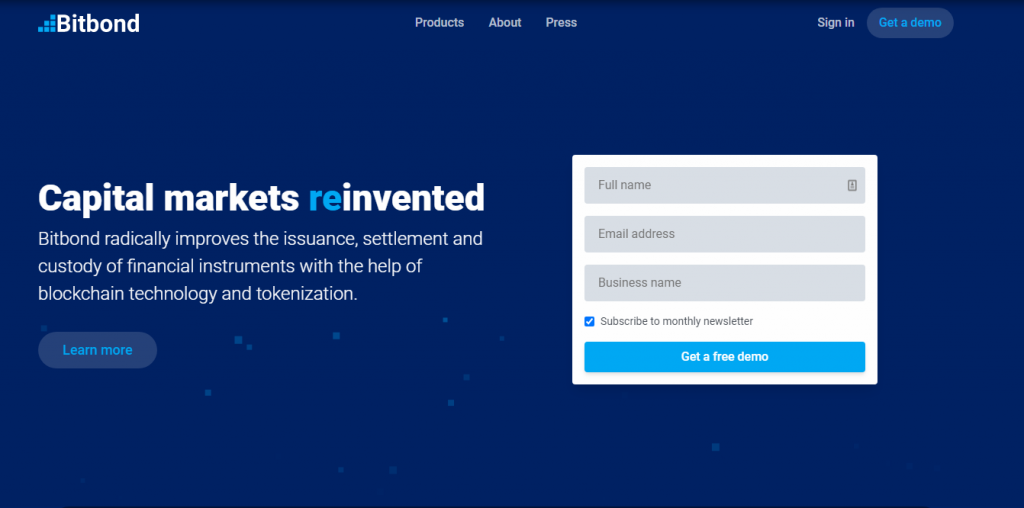 The entire Bitbond loan approval process is fast as opposed to conventional banking systems. Here is how it works:
A credit rating for all borrowers is performed, from A to Z.
For borrowers who are not covered by conventional credit bureaus, alternative data for credit scoring is used.
Once rated, borrowers list a project on the marketplace.
Investors then choose which listings they are interested in.
Borrowers can receive up to $25,000 for business loans, starting at 1% monthly.
As an investor, you have the option to manually pick the Bitbond loans you want to fund or use the convenient AutoInvest tool.
This tool lets you create a diversified portfolio of Bitbond loans across many countries according to your preference.
Borrowers receive lending at affordable interest rates because of the peer-to-peer lending system.  On the other hand, individual investors access profitable interest rates.
Loan Requirements
Bitbond will review your business revenue and award you a rating. After you connect your business accounts such as eBay, PayPal, or Amazon, you will be ready to request your loan so that you can grow your business.
Approval for a Bitbond loan is within 24 hours and the application process is free.
Rates & Fees
With interest rates of 9% to 35%, Bitbond safeguards fixed-income investments. The expected return is approximately 13% per year.
Payment Terms
Bitbond Loan term ranges from 6 weeks to 5 years. You keep all the returns from your fixed-income investments.
Small business loans from $1,000 to $25,000
APR range 7.7% to 25%
Origination fee of 0.5%
No credit required
Our Bitbond Review
Pros

Business loans up to $25,000

Origination fees of 0.5%

No minimum credit score required

Fast and secure transactions

Excellent customer support
Cons

Short auction period for large loans

BTC price fluctuations
Bitbond is ideal for online sellers who earn between $50,000 and $1.5 million a year. The platform offers an interesting approach to small business loans, involving investors from around the world who decide whether they want to fund a loan.
According to the company's founder, Bitbond's focus is on bridging the gap between businesses and investors globally.
To guarantee fast and secure payments, the company developed a unique blockchain platform that serves a large community of Bitcoin users.
Want to leave a review for Bitbond? Read more Bitbond reviews from customers below and add your own.